ESSENTIAL RELEASES
Essential Releases: Acoustic Pop, Neo-Plunderphonics, South African Jazz and More
By Bandcamp Daily Staff · February 05, 2021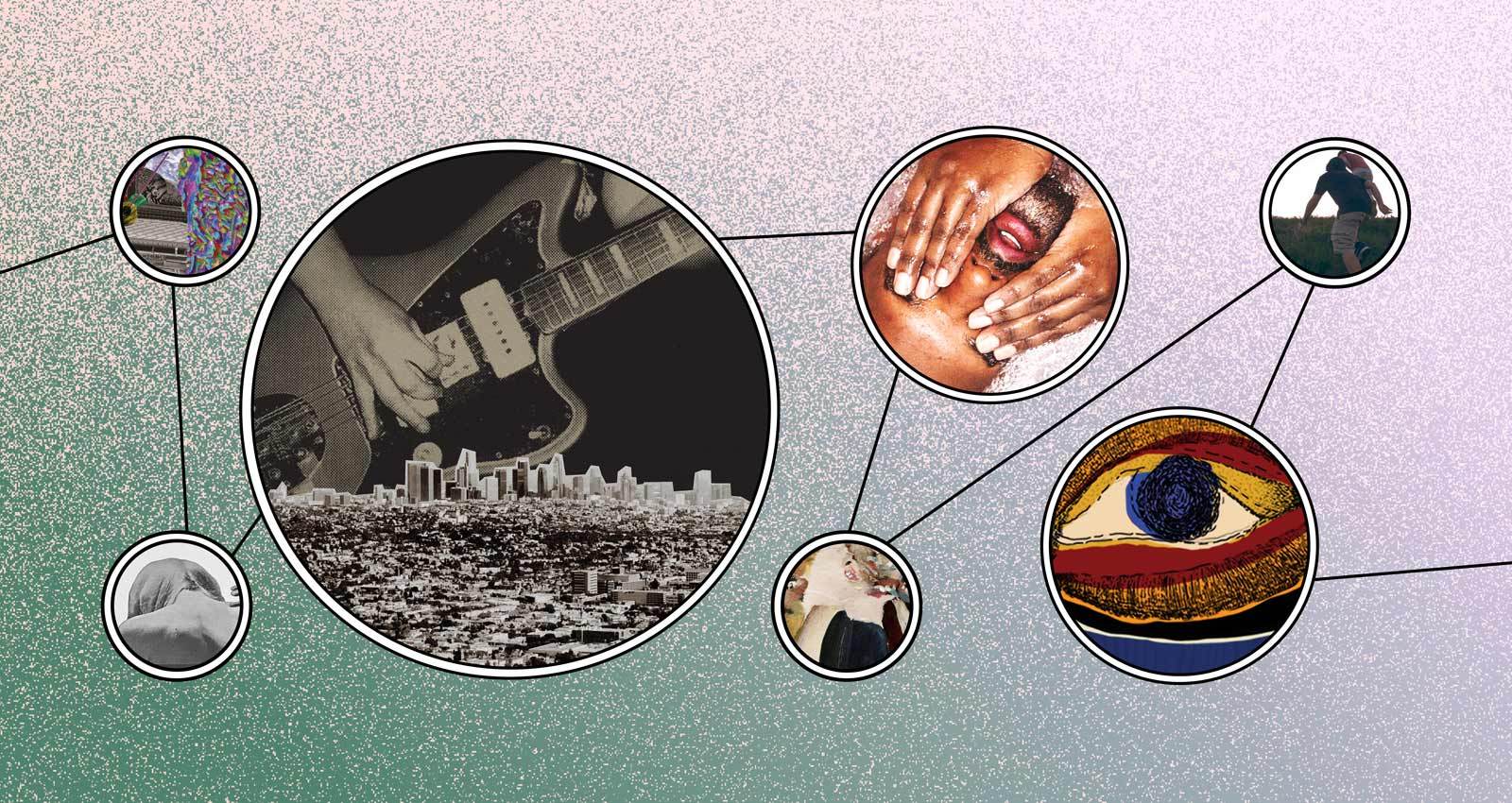 Welcome to Essential Releases, our weekly roundup of the albums that we can't stop playing, and that we think you need to hear.
Merch for this release:
Vinyl LP, Compact Disc (CD), Cassette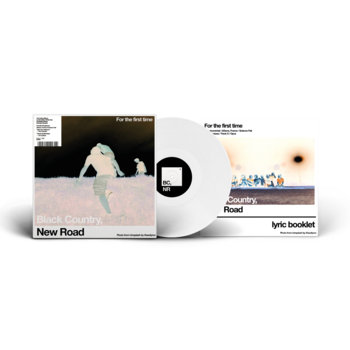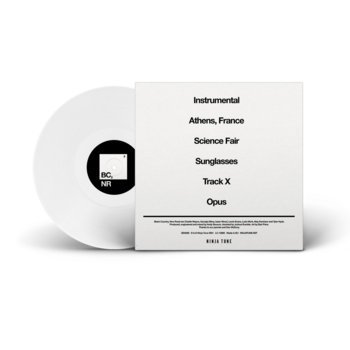 Black Country New Road belong to a new generation of ambitious, genre-bending UK bands fostered by legendary south London venue The Windmill; they've performed and collaborated with Fat White Family, black midi, and Squid, to name a few. Their debut album, For the First Time, arrives to massive (and given their peers, predictable) hype: the Quietus declared them "the best band in the world" weeks before the record even dropped, while advance singles "Sunglasses" and "Athens, France" have netted praise from Arab Strap's Aidan Moffat and Radiohead's Ed O'Brien. Yankee skeptic as I am, I tend to write off such superlatives as one of the UK's many cultural quirks, but hot damn, are these tracks good. Black Country New Road approach rock with mindset of a high-rise architect drafting blueprints in pastel, their precise, technical structures undergirded by joy and imagination. Carefully measured tension—mostly in the form of pregnant pauses and uneasy silences—keeps their crescendos fresh on tracks like the klezmer-tinged "Opus," as well as the aforementioned "Science Fair," a post-rock epic draped in viola and saxophone loops. And this is just their debut, you say? Sheesh…
Merch for this release:
Vinyl LP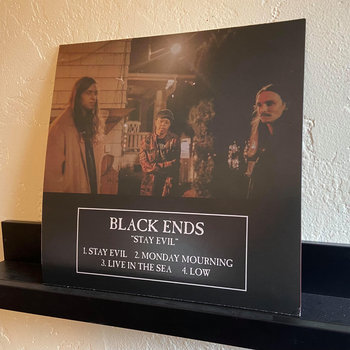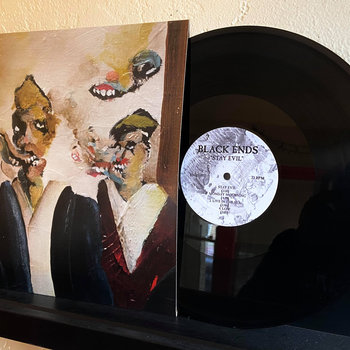 I first encountered Seattle shredder Nicolle Swims of Black Ends on the Den Tapes 5th anniversary Instagram livestream last year, and their powerful performance—solo with a nylon string guitar in what looked like their kitchen—has stayed with me ever since. Swims' unique talent and ultra-creative style of guitar playing is on fierce display on last year's Stay Evil, an indie rock (in the 90s sense of the word) EP that manages to be both super listenable and super weird at the same time. It takes several listens to truly appreciate exactly how deep the rabbit hole goes as Swims' songs don't feel written so much as sourced straight from the void, emerging from the ether still covered in gunk and with one eye suspiciously fixed on the real (and real disappointing) world. Sometimes they sound like stream-of-consciousness poetry, as on "Live in the Sea," where Swims' deft strumming is undercut by a barrage of expansive drum fills. Other times they deconstruct the entire idea of a song on its head, as on the wormy ouroboros of a title track, which sounds like some early Nirvana b-side that's been turned inside out and warped in the dryer. Then there's Swims' soulful voice, its rich elegance matched only by their ability to effortlessly get the most piercingly perfect guitar tones rock music has enjoyed in a good long while. This isn't exactly happy music, but there's a kind of exhilaration in its commitment to grimness even in its catchiest moments. Stay evil, right?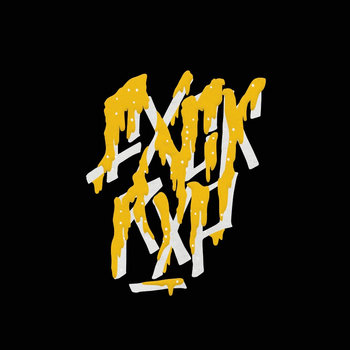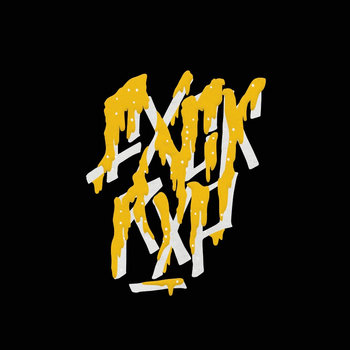 Merch for this release:
Vinyl LP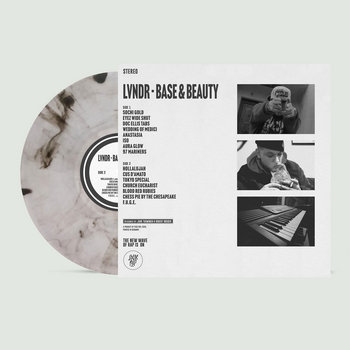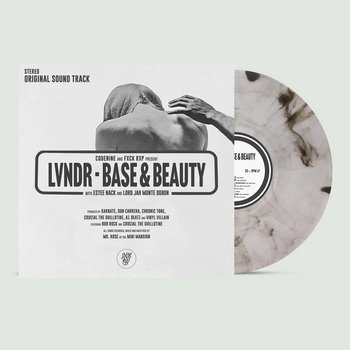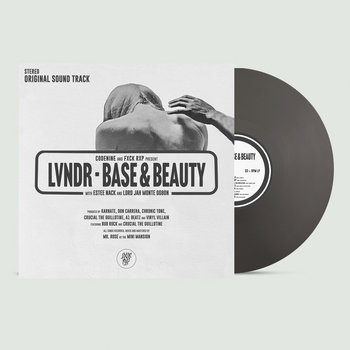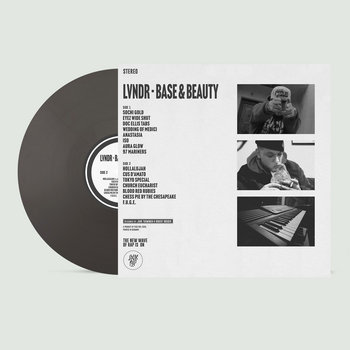 Like Ghostface and MF Doom before him, the Lynn, MA rapper CODENINE has a rhyme style that favors free-association over linear narrative. Over the course of his latest album LVNDR – Base & Beauty—which works its way into your bloodstream slowly and then refuses to leave once it does—he strings together clusters of images in ways that conjure specific moods and tones and feelings rather than lumbering from one plot point to the next. They're also densely packed with double and triple meanings, so much so that to begin to unpack them is to ruin the very thing that makes them work; it's better to just let the wordplay—"that purple make you grimace"; "told my juicer and the jeweler both to up the carats"; "you still slingin' out your mother's?/ that's a parent trap"—hit you all at once. The best parts come in striking, vivid jolts that land fast but leave you with rich, cinematic detail: "Borderline persona got me p-noid on the freeway/ I've been sitting by the door with guns for three days in my PJ's." The production remains spare and noir-ish throughout, contributing to the album's "city in the '70s" vibe (I'm particularly fond of the smoky trumpet-and-flute backdrop of the moody "Anastasia.") Each time you listen to LVNDR, you catch another tossed-off joke, another sharp reference, another line that can be taken seven different ways at once. It's a crime novel as written by William Burroughs, dealing in sense meaning, captivating every time.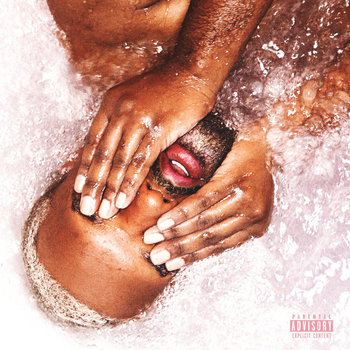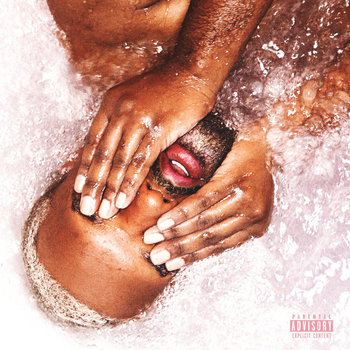 Direction is the second project from Chicago singer and rapper Demetruest. Produced by Eddie Burns, the album is full of sumptuous beats and lyrics that cover loving yourself and falling into love with others. The opener "BOPO" is a declarative track about body positivity with Demetruest singing "Love yourself, it's a revolution," over the upbeat and bubbly-pop melody. The synth-heavy and discordant "CTV (Chase The View)" rises into a final fast-paced rap as Demetruest declares: "I'm the same old Deme with a passion…chasing the view to see what's next." "High Hopes" is a slow burning and sultry track that in another 2021 would be the soundtrack to exchanging knowing glances with a cute stranger at a party or bar but alas, we're inside. Demetruest is not new to the music world and has worked with Ric Wilson and provided tour support for Noname. Direction is a good introduction to the self-proclaimed "sweet and sexy vibes" they hope to bring alive in their music.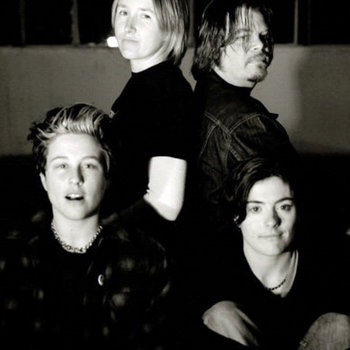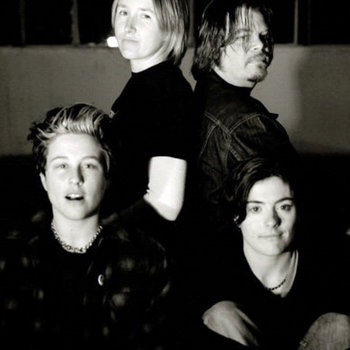 Merch for this release:
Vinyl LP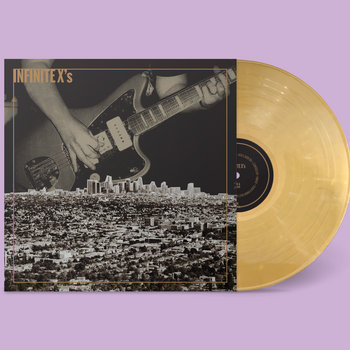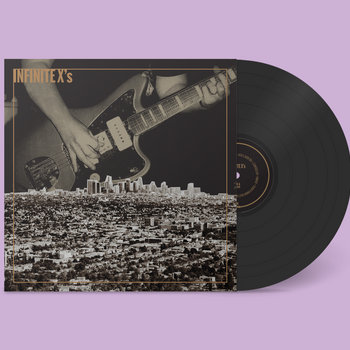 The difference between pop-punk and punk-pop might seem like a case of semantics, and maybe it is—but pop-punk, to me, has a set of sonic hallmarks (a range of vocal affects, drumming styles, tempo shifts, and so forth) that punk-pop, a more wide-ranging and general descriptor, doesn't. Infinite X's described themselves as the latter. The group, which featured two incredible writers of queercore pop hooks, Team Dresch's Jody Bleyle and Longstocking's Tamala Poljak (plus The Little Deaths' Whitney Skillcorn and Scotty Walsh, who was also in Automaticans with Poljak) only put out one album, but oh, what an album it is. For those of you who didn't live on Chainsaw Chat, Jealous Butcher has just reissued it on vinyl/digital for the first time (along with Longstocking's excellent Once Upon A Time Called Now and a new compilation), and it sounds as bright and urgent as it did nearly 20 years ago. "Joanna," an effervescent song about a crush of Poljak's (punctuated with those early '00s indie rock handclaps), made it onto pretty much every mixtape/CD I made for a solid couple of years (especially for, uh, women I was trying to kiss), and it hasn't lost any charm at all. Poljak and Bleyle's dual vocal lines, including some lovely harmonies, drive ragged burners like "The Body's Beat" and wiry bursts of energy like opener "Welcome to the Show." An absolutely welcome blast from my personal past—I'm genuinely hopeful that these records finally get the recognition they deserve as they find a new generation of fans.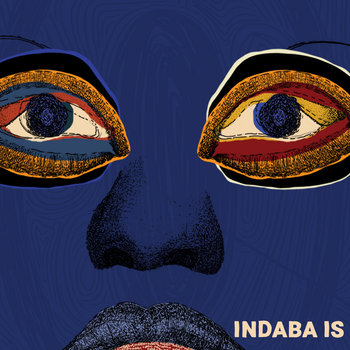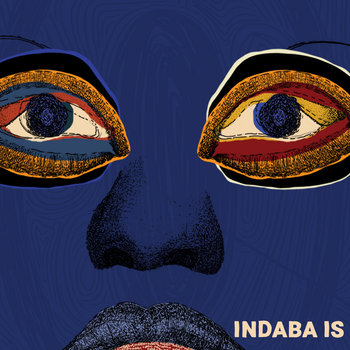 Merch for this release:
2 x Vinyl LP, Compact Disc (CD),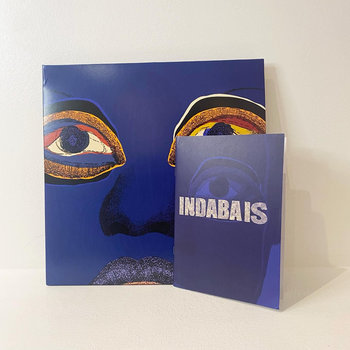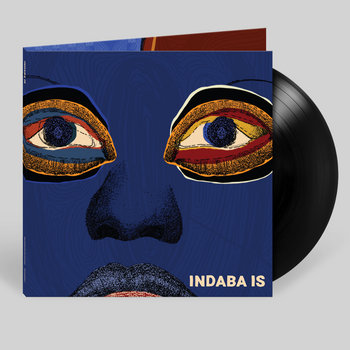 As a Black American, it's easy to have a myopic view of racism, that it can't get any worse than the oppression in the United States. That thinking disrespects places like South Africa, where the immoral system of apartheid stood until 1994, a mere 27 years ago. Because of apartheid, according to the bio for Brownswood Recordings' new comp Indaba Is, local music became an amorphous mix of gospel, Brit-pop, European classical, and American jazz. "Apartheid confined all classes in the same impoverished locations," the bio reads. "The same woman could sing Handel in church on Sunday, traditional lyrics by the evening fireside, local and overseas standards on a community hall bandstand and songs of resistance on a march." With that spirit, Indaba Is—curated by pianist Thandi Ntuli and vocalist Siyabonga Mthembu—treks the intersection of jazz and experimental music for a vast, yet coherent set of modern protest. On "What Is History," The Wretched connects the plight of Black Americans and Black South Africans with clips from the aftermath of Martin Luther King Jr.'s assassination and the <1976 uprising in Soweto. Other tracks aren't overtly political: "Umthandazo Wamagenge" (by The Brother Moves On) and "Prelude to Writing Together" (by The Ancestors) use meditative soul and jazz as a form of resistance. The album's concluding track, "Abaphezulu," salutes South Africa's cultural heroes through triumphant chants and soaring orchestration. By mixing jazz, ambient and gospel, it not only doubles down on Indaba's premise, it proves that the aura sans genre is most important to the performers.
Merch for this release:
Cassette, Compact Disc (CD)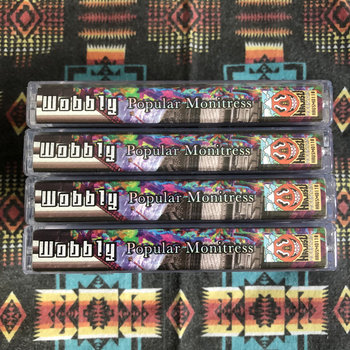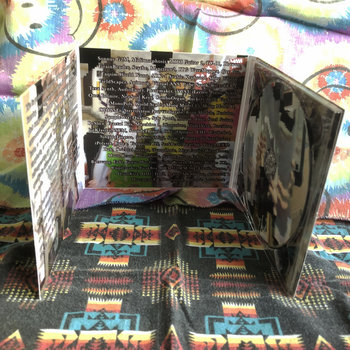 As far as "experimental music" CVs go, Wobbly's Jon Leidecker is legit: a member of pioneering group Negativland, Liedecker has collaborated with Matmos, Dieter Moebius, Fred Frith, and David Toop, to name just a few. For Popular Monitress, his second record for Hausu Mountain, he stocked up an array of iPads and iPhones with various synth simulators and composition programs and went bananas, generating an array of random clicks, blips, crackles and tones and shaping them all into songs that are, in fact, alarmingly accessible. Don't be misled: this is not Wobbly's Sweetener. The songs still consist of wild burps and splotches of sound; but they're arrayed in a way that feels like the sonic approximation of a Calder mobile. On "Appalachian Gendy," quick synth bursts revolve around a central, humming core; on "Motown Electronium," a Casio-like drum preset provides a steady base for Leidecker's firework-style electronics to explode above. And the title track is strangely beautiful, Leidecker letting synths spill out like pools of color, then scattering glittery tones across the surface. There's a sense of joy to the songs here that refutes the idea that the avant-garde must always be chin-stroking and self-serious. It's a dizzying, dazzling journey, executed with impish glee.