ESSENTIAL RELEASES
Essential Releases: Garage Rock, Noise Pop, Jazz and More
By Bandcamp Daily Staff · February 19, 2021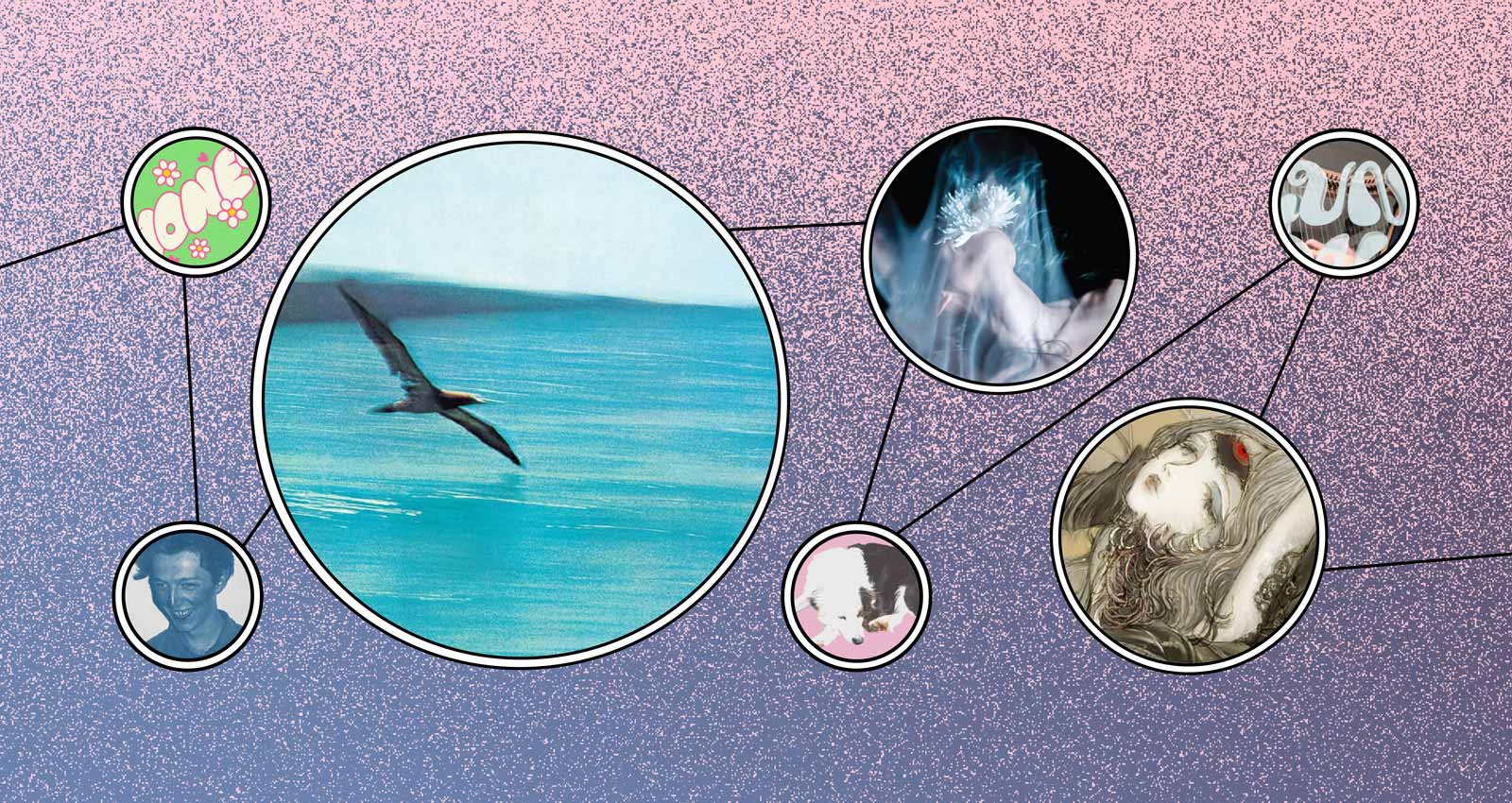 Welcome to Essential Releases, our weekly roundup of the albums that we can't stop playing, and that we think you need to hear.
Merch for this release:
Cassette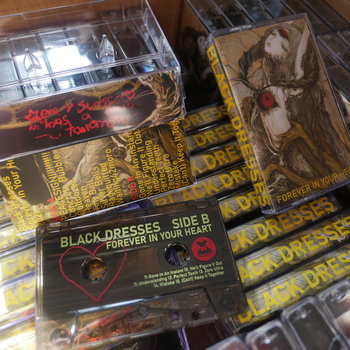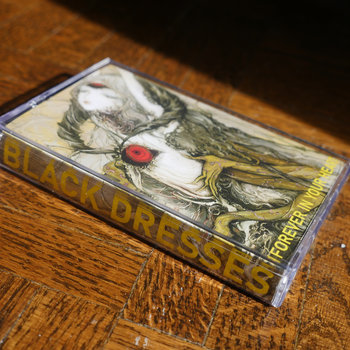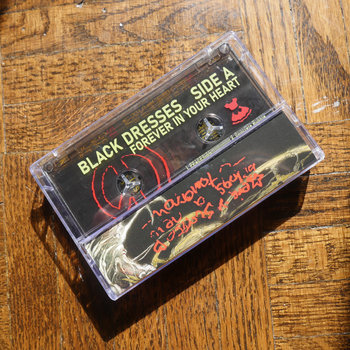 Between the rise of TikTok and society's refusal to log the fuck off, "parasocial interaction"—basically psychologist lingo for the relationship between artist and superfan—has quickly surpassed clout-chasing as the internet's preferred social currency. In music, such interactions are a given—but when taken to the extreme, they quickly overshadow—and undermine—the art in question. This was the case with Black Dresses, the Canadian noise-pop duo of Devi McCallion and Ada Rook, who were unsuspectedly thrust into online fame last year after one of their early tracks went viral on TikTok. McCallion began receiving extended harassment as a result of the band's increased profile; in March 2020, she and Rook pulled the plug on the project, explaining that an "extended invasion of privacy and harassment" had ballooned into "hurtful and frightening behavior." Turns out, Black Dresses were just taking a hiatus; what's more, they've been plotting their counter-attack the whole time. On "Forever In Your Heart," McCallion and Rook take the high road, reclaiming the past year's toxicity as an instrument of love and anarchy. As a result, it's significantly more aggressive than last year's Peaceful as Hell; nu metal, hardcore, and industrial comprise much of the palette, which comes together explosively on tracks like "PEACESIGN!!!!!" And "We'll Figure It Out." The hostile, digital textures lend themselves perfectly to the duo's pop sensibilities, ratcheting up the rhythmic tension necessary to carry the soft melodies forward, but never obscuring them completely. For Black Dresses, musical anarchy is just another love language. And as we all know, love always wins. Fuck the trolls.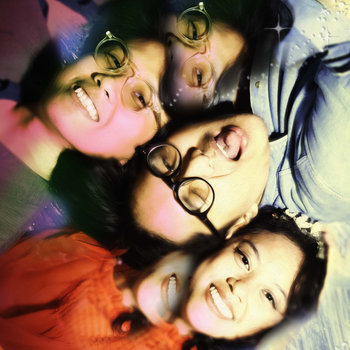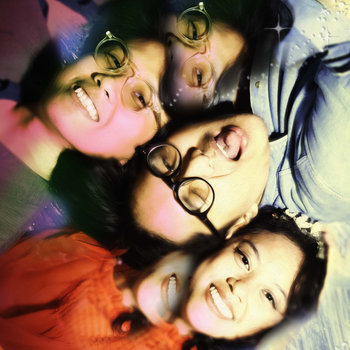 Merch for this release:
7" Vinyl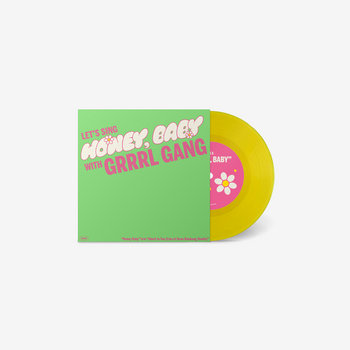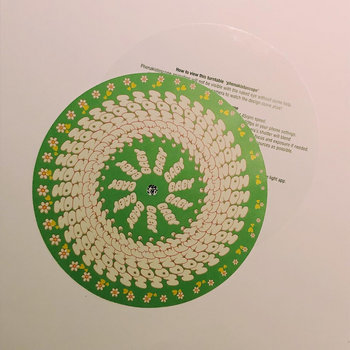 Grrrl Gang have the winning combination of sweet hooks and sparky attitude that's earned many an indie pop band a place in the pantheon of well-regarded obscurity until thirty years after their break-up, when their 7-inches start going for triple digits on Discogs. That likely won't be the fate of this Indonesian trio, who have already acquired plenty of much-deserved attention for their impossibly sticky tunes (Here to Stay, a joyful compilation of all their releases to date, made Bandcamp's best records of 2020.) Though mature is the wrong word—Grrrl Gang revel in their youth, it's part of the charm—new single "Honey, Baby" does showcase a band that seems to have grown up slightly, with a more polished alternative sound that edges into dream pop and songwriting that sees potential beyond the get-in-and-get-out 2-minute marker. After a second/third/fourth listen, I would like to walk back what I said above about Grrrl Gang's 7-inches not going for triple digits on Discogs. That will definitely happen, once the limited edition pressing of "Honey, Baby" sells out.
Merch for this release:
Vinyl LP
Hoorsees—who I'm assuming spell their name that way for easy Googlability, and not because that's how it's pronounced—are a band from Paris whose new record, which is also called Hoorsees, is a bile-drenched batch of hooky guitar rock that dares to answer the question, "What if the Psychedelic Furs had recorded for Matador in the early '90s?" (And thank God someone has, by the way.) Hoorsees is the kind of album where the loathing comes in two varieties: "Self" and "Others." On the chorus of one of its best songs, vocalist Alex Delamard repeats the phrase, "You're a fucking bore," over and over; a few songs later, he's lamenting his own unwillingness to change, singing, "'No pain, no gain' sounds good to me." For all that quipping, though, the band never come off as arch—all of these sentiments arrive amidst big, bell-like peals of guitar and are given voice by Delamard's wistful tenor. The songs all land, because the melodies come quick and easy, and because the barbs in Delamard's voice are just sharp enough to keep things from going down too easily.
Merch for this release:
Cassette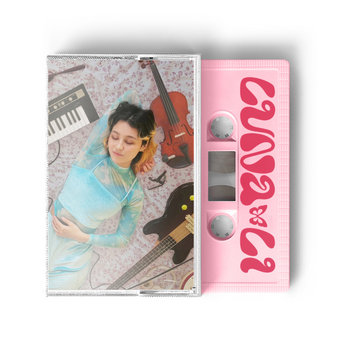 Luna Li makes grand and luxuriant soundscapes. The Toronto multi-instrumentalists marries harp, guitar, and violin to create her ephemeral melodies and her EP, Jams, is a collection of these lush sound experiments. My favorite is the opener "cloud castle"  which has a smoldering funk undertone beneath exuberant harp chords. The lively "float" would sound at home on the easy listening playlist of your choice and the breezy "harp jam" is like a musical slice of summer. The album closes with the aptly titled "fairy" which gives listeners more of that dreamy indie rock sound that Li excels at making. Li is a self-identified " rock n' roll moon fairy" and the music sounds exactly how one might imagine indie fairy music to sound. Each song on Jams represents its own island and I would gladly escape to one of them if I could.
Merch for this release:
Cassette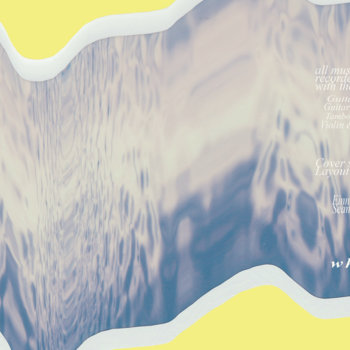 A welcome respite from these frigid winter months, Blindman The Gambler is 30 minutes of hazy dream pop that arrived on Bandcamp with a soft hum rather than a bang last summer. Released on the somewhat mysterious, Dublin-based electronic label wherethetimegoes, Finn Carraher McDonald's solo debut as Nashpaints is an enjoyably experimental take on familiar textures that ties in elements of folk, house, and ambient. Nashpaints is searching in his use of sound, playing in watercolor washes of harp, synths, field recordings, and distorted vocals that ebb in and out of the mix as if he is feeling his own way around the soundscape. The ambient "Daisy" has all the intimacy and enchantment of an Ana Roxanne song, while "Found Myself" is melody-driven bedroom pop with strummy acoustic guitar, softly shimmering tambourine, and helium-filled vocals that hint of Daniel Johnston. Blindman the Gambler is not all blue skies, however. Nashpaints conjures up a dark claustrophobia on the woozy house track "Big Blue," whose pulsing beat feels like a heartbeat caught in your throat, and the ghostly "Gold," with harmonic vocals that lilt like a biting wind whistling through the trees. Though each daydream of a song finds itself wandering off on its own path, Nashpaint's breezy technique keeps the record cohesive overall while enveloping you in warm swathes of texture—perfect for a bleak February day. 
Pierce with Arrow
Shatter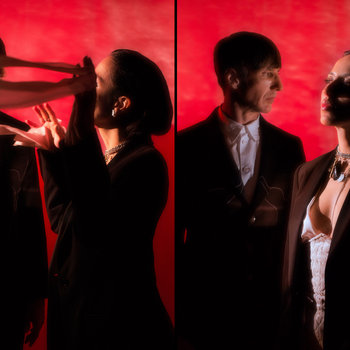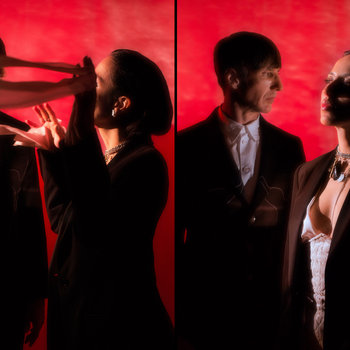 Merch for this release:
Vinyl LP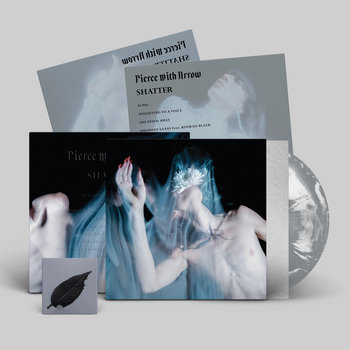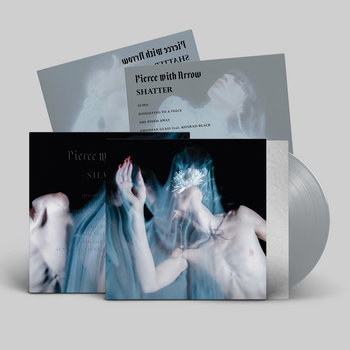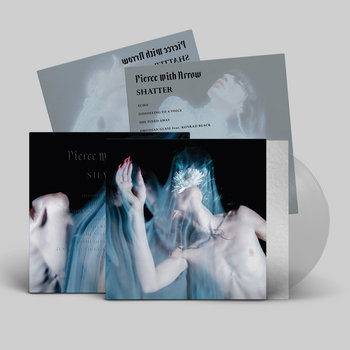 I have not yet smelled the perfume that accompanies Pierce With Arrow's debut album, Shatter (I have an ungodly number of bottles on my dresser and candles on my coffee table and would maybe call myself a Mildly Obsessive Fan of Scents), but found myself falling into the world producer Troy Pierce and audiovisual artist Natalia Escobar have created even without the extra olfactory dimension. Shatter was apparently inspired by Ovid's myth of Echo and Narcissus, in which a woman loses herself quite literally for the love of a man who's in love with himself, and it is full of haunting synth layers, crisp and organic-sounding textural work, and beats that are less dancefloor-bound than driven by the odd and inconsistent cadence of slow human movement. The rustling textures and footfall-esque beats on "Dissolving to a Voice" bring to mind a kind of intense physicality, paralleling Echo's loss of her body in the story. The closest the duo get to dance music is "The Night is Ending," which pulses with a beat that has the feel of an abnormal heartbeat and glows with eerie metallic synths. "It's a Love Story, After All," which features vaunted drum & bass producer dBridge, is another standout, a surprisingly beatless piece which feels as delicately constructed as glass. A subtle record with a lot of depth, Shatter nonetheless compels foreground listening.