ESSENTIAL RELEASES
Essential Releases, February 11, 2022
By Bandcamp Daily Staff · February 11, 2022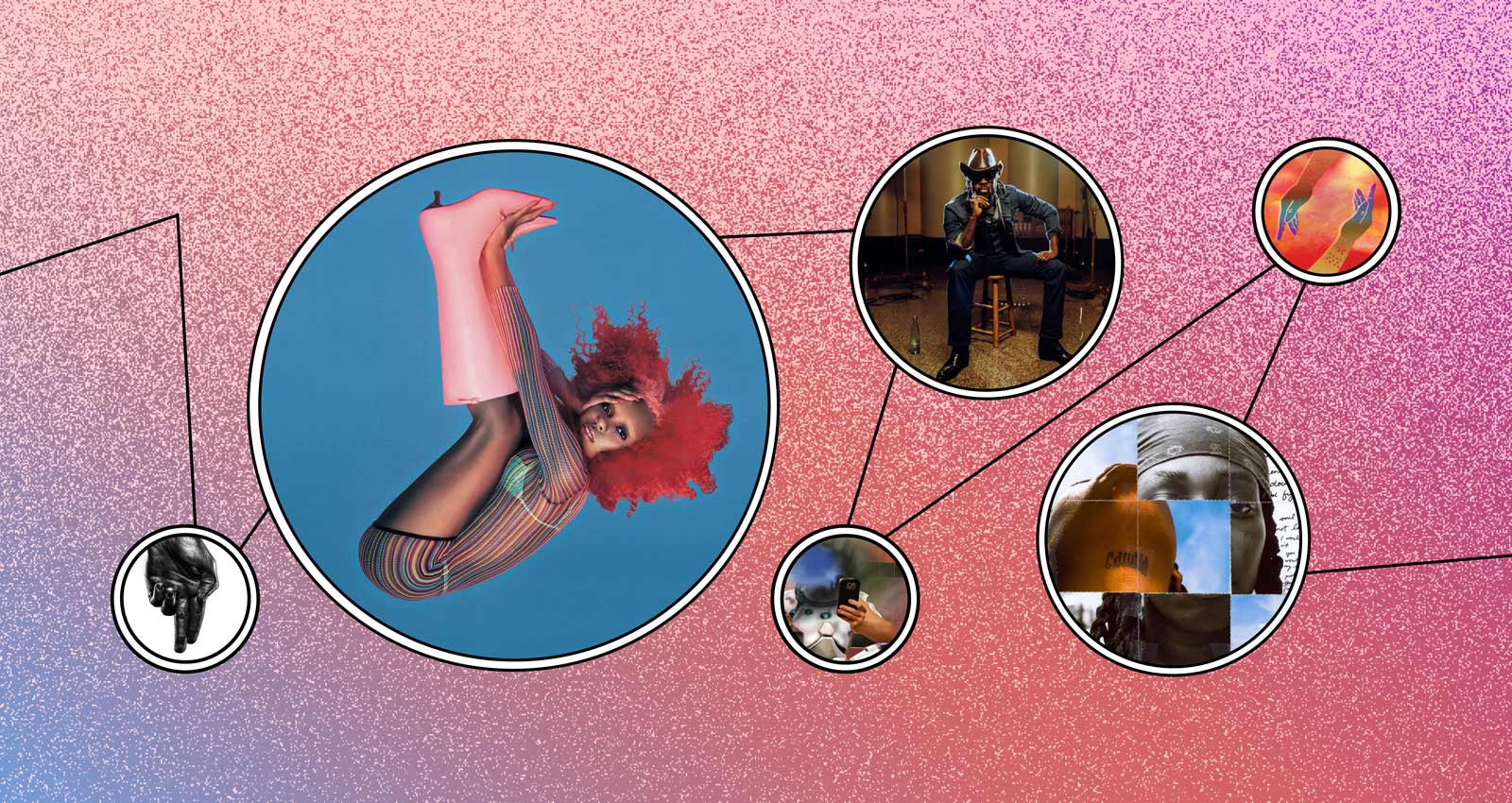 Welcome to Essential Releases, our weekly roundup of the albums that we can't stop playing, and that we think you need to hear.
Jamil Rashad, better known as Boulevards, would like to re-introduce himself. For his fourth album, Electric Cowboy: Born In Carolina Mud, the North Carolina funk artist re-imagined himself as its titular character, depicted in the album art: "a black man on a horse running away from his demons…slaying anything that comes in [his] path," per the album description. The record, produced by Durand Jones & The Indications' Blake Rhein and Twin Peaks' Colin Croom, doesn't explore new ground so much as it tills the old, enriching his grooves' simple, earthy heat by way of dusty textures and densely-layered instrumentation. Tracks "How Do Ya Feel" and "Where is Da Luv?" offer satisfying straightforward lessons on how to successfully channel '70s soul and funk in the '20s, while "Better Off Dead" (featuring country singer-songwriter Nikki Lane) and "Problems" nod to Ennio Morricone with their atmospheric strings and soaring melodies. Electric Cowboy might be a career achievement for Rashad, but the man's creative journey is just getting started: "I gotta keep riding, keep trucking, keep fighting, keep pushing," he vows. It won't be long till we're back in the saddle, and I'm willing to bet it'll be one funky hell of a ride.
Merch for this release:
T-Shirt/Shirt, Book/Magazine, , Vinyl LP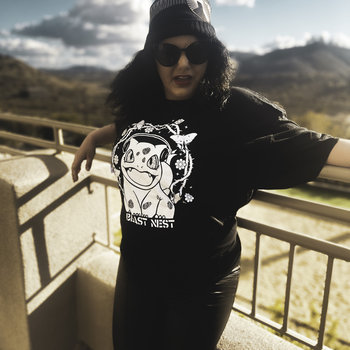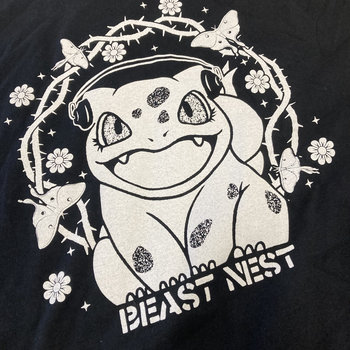 When we interviewed Sharmi Basu, who performs as Beast Nest, in 2017, she described the whitewashed, prohibitively academic nature of the experimental music canon succinctly, explaining how much work she and others have done to break open that world and build something new. Listening to her latest, Sicko, a profoundly gracious work that is part avant-garde composition, part ambient, part noise, and part techno, it's easy to hear the imprint of her ethos. This is music that is imaginative and unconventional, but also has immediate emotional resonance; no fancy degree needed. The harmonium drones of the elliptical abstract track "Jsun" become the warm, thrumming bed for the organic techno of "Kim, People Are Dying." The off-kilter melody threaded through the thick synths of "Into the Tangerine" seesaws from feeling charming to feeling discomfiting and back again, recalling the non-linear nature of the healing process. The cycling polyrhythms of "Frog" are endlessly fascinating, and the lightness of said track and the positively joyous "Ur Doing Great Sweaty" contrasted with the density of those that precede it give a sense of renewal. The friend who sent this to me while I was on vacation last week said that she needed to hear this album on big speakers, and I concur; I'd imagine Basu is a transformative artist to watch live.
French singer Crystal Murray was born into a musical family. Her father is an American jazz player and her mother is a French booking agent and Murray describes her childhood as one filled with various musical influences—including Macy Gray, Beyonce, Tame Impala, Betty Davis, and Kelis. Those influences are clear on her second project Twisted Bases. The smoldering opener "BOSS" marries self-possessed lyrics and an anthemic soulful rock-inflected melody that has traces of Betty Davis throughout its DNA. Later on, the honest "EGO" showcases Murray's lyrical wit with an experimental rap refrain. I also like the infectious "Bags on Bags" which starts off with a slow and sweet beat before ending with a distorted melody that allows Murray's words to be crystal clear. Overall, Twisted Bases is a fun document of Murray's varied musical interests and talents.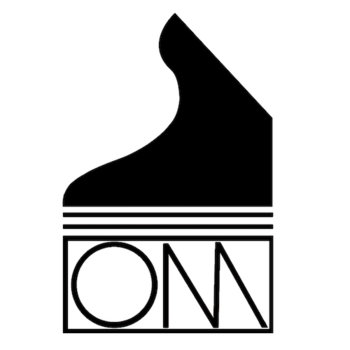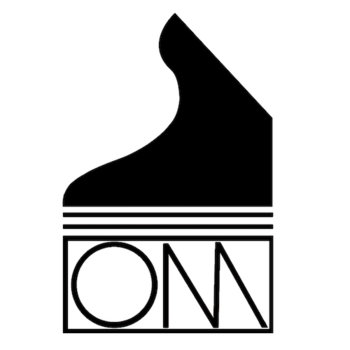 Merch for this release:
Vinyl LP, Cassette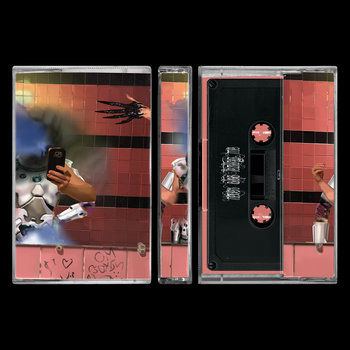 As solo artists, the Texas musicians More Eaze and Claire Rousay excel at free-roaming experimentalism. On her fascinating 2020 album Mari, More Eaze bent, splintered, and refracted electronic tones in a way that was meant to mirror her gradual gender transition. And Rousay's A Softer Focus, from last year, consisted of expansive, almost hymnlike drones that were both soothing and mysterious. Both albums are richly textured and deeply rewarding, but it's a blast to hear both of them throw all of that out the window in favor of making searing, hyperactive pop songs on Never Stop Texting Me. Which is not to say the music here isn't dense or layered—-"missed," a collaboration with fellow pop provocateur How to Dress Well, floods a full minute with foamy static and bass-y rumbling before the melody kicks in. But all of those textures are stacked and streamlined and put in the service of sugary choruses on songs like the soaring "hands," where an anthemic electric guitar lead slices its giddy way through a field of radioactive synths. Despite the sunny setting, the group's art-pop resume is never far from the surface, and part of the record's fun is in hearing the way they nestle extremely insular references inside blindingly bright pop music. "art" contains both a reference to Bandcamp Fridays, as well as my favorite lyric on the album: "We're on that Kali Malone shit." "iPhone2" takes the same high-gloss keys found in a Justin Bieber ballad and flips them to extol the virtues of being a starving artist ("You're still rocking an iPhone 2/ and I really wanna be close to you"). Texting Me is a start-to-finish blast, two fascinating artists proving they're just as inventive when they're cutting loose as they are when they're playing it straight.
It's been terrific to watch Taylor McClendon, aka Ivy Sole, grow as an artist over the last few years. The Philadelphia rapper and singer already had a refined, soulful sound and sharp sense of themself on their debut Eden, one of my favorite records of 2016. In the intervening years, they've released a fair amount of music, all executed with exquisite quality control; not a flop or a toss-off in the bunch. candid. continues to up the ante; McClendon parses that timeworn subject, the unsatisfactory relationship, throughout with a refreshing honesty, examining not just a lover's bad behavior but their own hangups, desires, impulses, and mistakes. ("Two wrongs make a sticky situation," they repeat on "The Ways;" "Call me so I can make excuses for you," goes the hook for "Call Me.") This is nothing new for McClendon—they've always introspected with an incisive eye—but their lyrical imagery and wordplay feel more vital and urgent with each record, showing an increasing confidence in their skills. When they rap "I've got the dibs on the crown" on the everyday-struggle track "Chico," it feels buoyed by more than standard rap braggadocio; I believe them. ("All I got is the work, and the working might kill me, the plan I'ma carry out.") And why wouldn't I? There's no evidence to the contrary.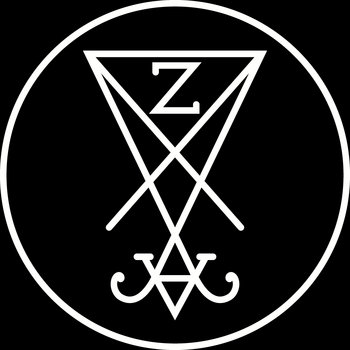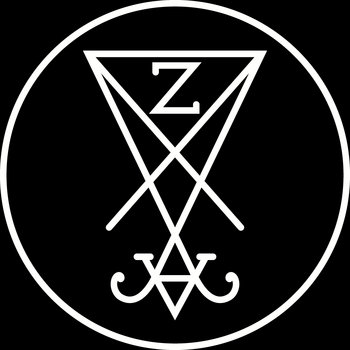 Merch for this release:
2 x Vinyl LP, Vinyl LP, Compact Disc (CD)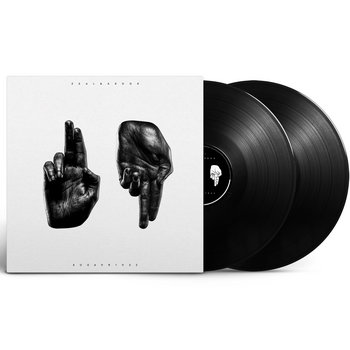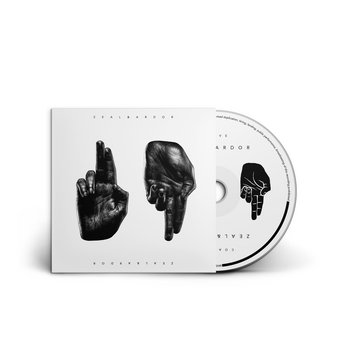 Manuel Gagneux's project Zeal & Ardor was founded six years ago on a hell of a concept: what if you cross-wired black metal with gospel? The idea wasn't just musically cunning; black metal's notorious history of racism gave the project an extra layer of subversion and political provocation—a proud middle finger to a genre that thought it had the market cornered on middle fingers. But as thrilling as the early results were—"Row Row" on Stranger Fruit still makes the hairs on the back of my neck stand up—the audacity of Z&A's musical collision course quietly begged the nervous question, "How long can he keep this up before we hit diminishing returns?" If the incredible Zeal & Ardor is any indication, the answer is: "indefinitely." It is easily Gagneux's best record to date, one that proves he's figured out how to reinvent the group's formula for the long haul. This becomes clear about 30 seconds into the thrilling "Death to the Holy," when Gagneux stunningly steers the song from searing soul melody into infernal black metal tremolo picking—then pulls it right back out again a few seconds later. The disparate elements of Gagneux's sound coexist more comfortably here than they ever had before; previous Zeal & Ardor songs followed a blueprint of, "Here's the gospel part, and here is the black metal part," but on songs like scalding album highlight "Feed the Machine," the two blend seamlessly into one another. The sound palette is wider here, too, incorporating blues, thrash, grindcore, and even shades of alt-rock and industrial music. The unifier is Gagneux's steady hand, building each song methodically in a way that yields maximum emotional payoff. Bold and blistering, Zeal & Ardor is the first great rock record of 2022.