ESSENTIAL RELEASES
Essential Releases: Alternative Pop, Aussie Psych, Russian Youth Crew and More
By Bandcamp Daily Staff · February 26, 2021
Welcome to Essential Releases, our weekly roundup of the albums that we can't stop playing, and that we think you need to hear.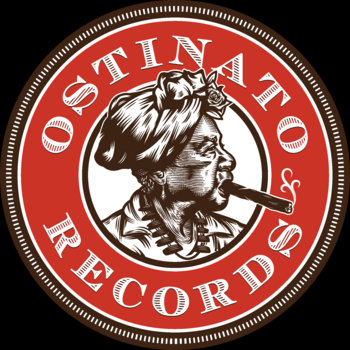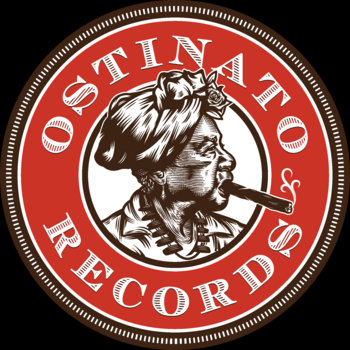 Merch for this release:
2 x Vinyl LP, Compact Disc (CD), T-Shirt/Apparel,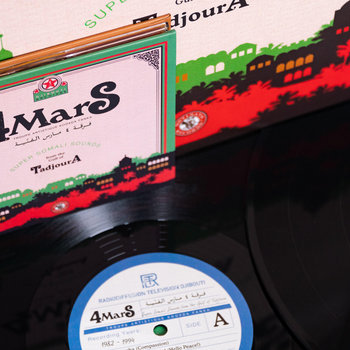 Deep into the tracklist of the 2017 compilation Sweet As Broken Dates: Lost Somali Tapes From from the Horn of Africa is a song called "Na Daadihi (Guide Us)," an energetic funk tune from the band 4 Mars. They were tough to pin down, which only added to the intrigue: They played reggae, Egyptian and Yemeni drum rhythms and employed Turkish-inspired synth melodies. The band's saxophonist, Mohamed Abdi Alto, studied Harlem jazz; the band's vocalists loved Bollywood. It all made for a sound that was distinctly East Africa with global influences. Super Somali Sounds from the Gulf of Tadjoura, the first compilation of 4 Mars's music by Ostinato Records, compiles the group's live and studio recordings from 1977 to 1994, giving listeners a broad glimpse into the popular collective. Some tracks have clear reggae dub roots, like "Natesha (Compassion)" and "Hobalayeey Nabadu! (Hello Peace!)," while others—"Baxsanow Ismaacil" and "Tilman Baa Lagu Socdaa (Follow the Rules)"—are upbeat songs with dance floors firmly in mind. It all makes for an excellent comp that sheds a proper light on one of the world's most intriguing troupes.
I know next to nothing about Russian hardcore band Central, having found them through Robert Newsome, our Bandcamp Navigator's feed—but goddamn, this is a hell of a record. It's a perfect fusion of a full bill I would have seen (or booked) in the '90s: big, metallic crust bridges add atmosphere, while classic youth crew shout-along/mosh parts make me feel like spin kicking in my living room. There's even a soupçon of post-punk flavor in the mix, most evident on the opening track (which bears the same name as the album). There's only one track that makes it past the 1:30 mark (a whole five seconds over), meaning everything is perfectly efficient, no riff or effect out of place. Central take the best musical aspects of their reference material and roll it all into this perfect little burst of energy. I'm off to go try to start a pit with my two cats.
Geneva Jacuzzi
Lamaze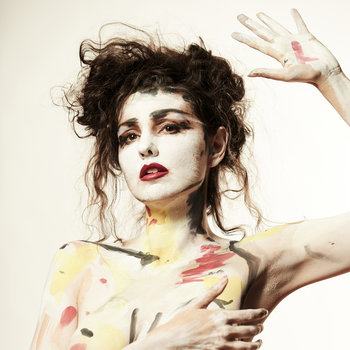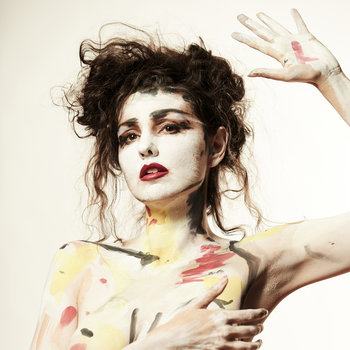 Merch for this release:
Vinyl LP
At the start of "Group Dynamics," which appears about halfway through Geneva Jacuzzi's debut LP, the California musician advises: "Everyone please return to your groups. You must find your groups. Stay inside of your groups." This is, obviously, sarcasm: if Lamaze has a single defining characteristic, it's a prevailing sense of icy remoteness and isolation. Originally released in 2010, the album consists of Jacuzzi's early demos, which zip from coldwave to rigid Teutonic disco to quirky bedroom pop with a distinctly Berlin (the band, not the city) vibe. The tracks were recorded over a five-year span, which might explain some of the stylistic roaming, but all of them are united by their stern deployment of synths and Jacuzzi's detached delivery. The songs don't have lyrics so much as they do a few phrases that Jacuzzi repeats over and over, which adds to the robotic charm. (In the stiff-limbed Kraftwerkian opener "Clothes on the Bed," she repeats the title phrase eight times in about two minutes.) "Runaway DNA" is minimalist monosynth goth, "Gray Wave City" is sprightly and chugging, and "Zombie Shark" is a song about a zombie shark. (It's also the second zombie shark on Bandcamp Daily this week.) It all adds up to a dance party in a mannequin factory, fantastically plasticine.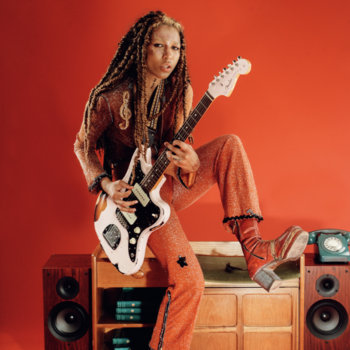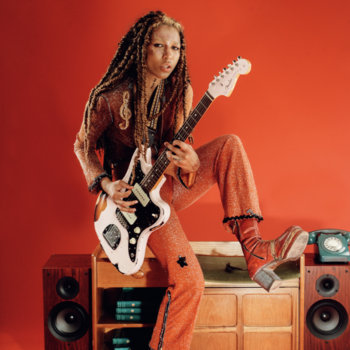 Merch for this release:
Vinyl LP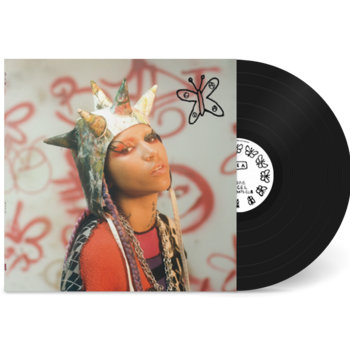 If you're like me and you hadn't yet heard of Lava La Rue, then we're in luck because we still get to witness the up-and-coming star's ascent with their latest EP, BUTTER-FLY. Across five effervescent tracks, each a queer love story conceived as "individual movies with the same characters but different settings and genres," the twenty-two-year-old rapper and singer delivers a heavenly ambrosia of West-London-meets-West-Coast vibes ("Angel"), woozy boom-bap ("Magpie"), and lo-fi R&B ("G.O.Y.D.") that reaches celestial highs on the soaring, twilight jazz of "Lift You Up." There's a sun-drunk effortlessness to their sound—which they've dubbed "queer experimental R&B"—as La Rue raps and sings about first love over a palette of twinkling harps, synths, and swelling falsettos. On "Goofy Hearts Club," a song about the fear of showing your hand/heart too soon, La Rue sings, "And you hold me outdoors, touch me dreamily/ Passers-by giving us funny looks/ Don't watch them, they ain't on our frequency/ And my type of love just ain't by the book." This is the sound of La Rue's Summer of Love 2.0: trippy R&B with a queer POV.
Merch for this release:
Vinyl LP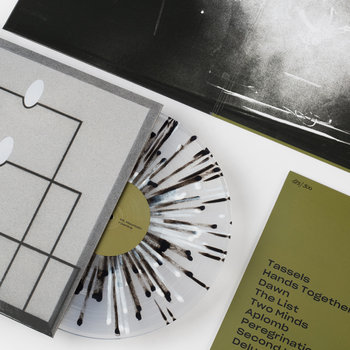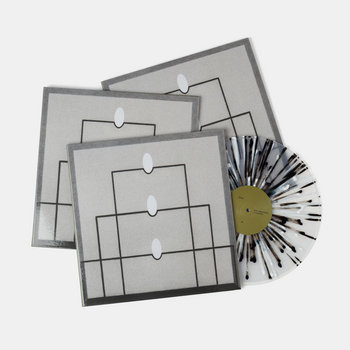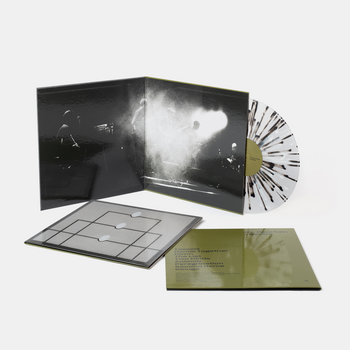 In his excellent guide to Australian psych, published on the Daily in 2017, writer Jeff Treppel described Mt. Mountain's music as "the soundtrack to a Vegemite Western," sprawling, cinematic, and sun-baked. The Perth group's fourth album, Centre, is more along the lines of a Outback ayahuasca trip, contrasting pillowy psych with molten motorik grooves; push-and-pull dynamics at their most hypnotizing and heady. Stephen Bailey's diminished vocal presence on songs like "Tassels" and "Second Home"—a consequence of Mt. Mountain's improv-heavy creative process—means there's no roadmap to shepherd us from one hook to the next. With no guard rails holding back the band's experimental whims, the jams feel freer and more organic than ever, particularly on the 7-minute "Peregrination," which sounds like the lovechild of Mdou Moctar and Acid Mothers Temple. By treating melodies as interchangeable byproducts of texture and flow, as opposed to rigid, self-contained structures, Mt. Mountain epitomize psychedelia's limitless potential for mutability—the genre's greatest strength.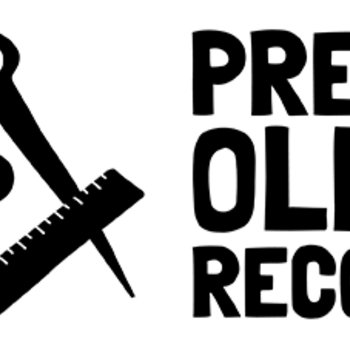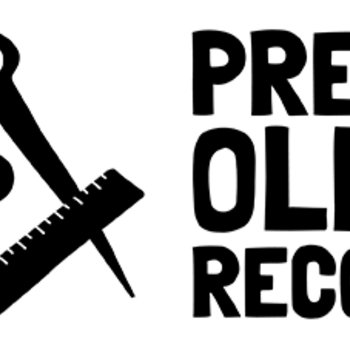 Merch for this release:
Vinyl LP
In my estimation, Spain is the only western European country that can match the U.K. for top quality homegrown indie pop. The Spanish have an unimpeachable twee legacy going back to the late 1980s with bands like Aventuras de Kirlian and the Sonido Donosti scene, and it continues today via labels like Pretty Olivia Records, headquartered in the southeastern city of Alicante. While Pretty Olivia's discography isn't solely confined to Spanish bands (indie pop fans might recognize the self-titled mini-masterpiece from Richmond, Virginia's Young Scum, a record that made our Best of 2018, and a release from San Francisco's Red, Pinks, and Purples), there's a plenty of native gems on offer. Pamplona band Nuevos Hobbies' Palmeras is one of them: a low-key guitar pop record heavy on crisp jangle with melancholy overtones that's over in a flash. You can hear the charming influence of the Orchids, the Pastels, and, of course, Orange Juice (who probably have surpassed Joy Division as the most influential British group of all-time) in these songs, which might not do anything to counter the argument that all indie pop sounds the same, but at least you don't need to spend your college tuition to get your hands on this wax.
Ojerime
4U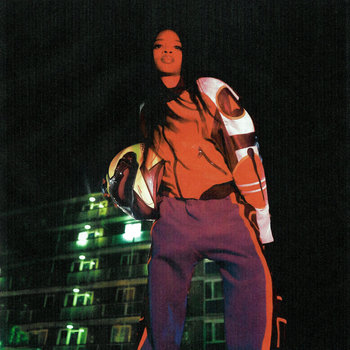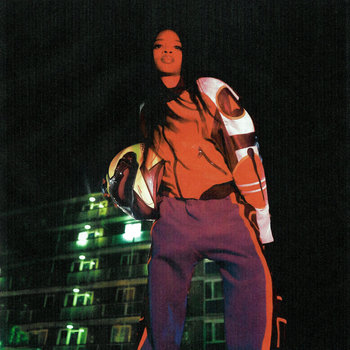 Merch for this release:
, Poster/Print, Compact Disc (CD)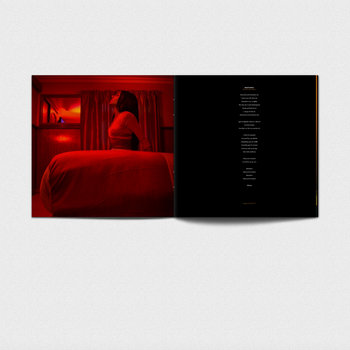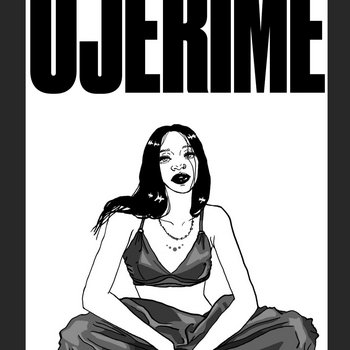 Much like her 2020 album, B4 I Breakdown, Orjerime's 2018 project, 4U, is a futuristic R&B offering. Orjerime's signature sound is repetitive lyrics over dark and sultry electronic beats. Her music is an updated answer to the Y2K-era hits of Aaliyah, Brandy, and Blaque and her contemporary peers are Kelela and Mhysa. The seductive opener "4U" hooks listeners with infectious lyrics and sleek production. "4U" is quickly followed by the smooth "I Know Now (2003)," which has dark chords and direct lyrics: "Just so you know, although you did me wrong, I'll never do you wrong," she sings. The album ends with "Civilian on Heat," which marries retro synths with moody lyrics: "I just need the moon and the stars to accompany me on my travels / I'm coming over can you save me," she sings. Orijeme released 4U after two years of not releasing any new music. 4U may be a few years old but its sound still sounds as relevant as ever.