ESSENTIAL RELEASES
This Week's Essential Releases: Hip-Hop, Electronic, Indie Pop, and More
By Bandcamp Daily Staff · October 05, 2018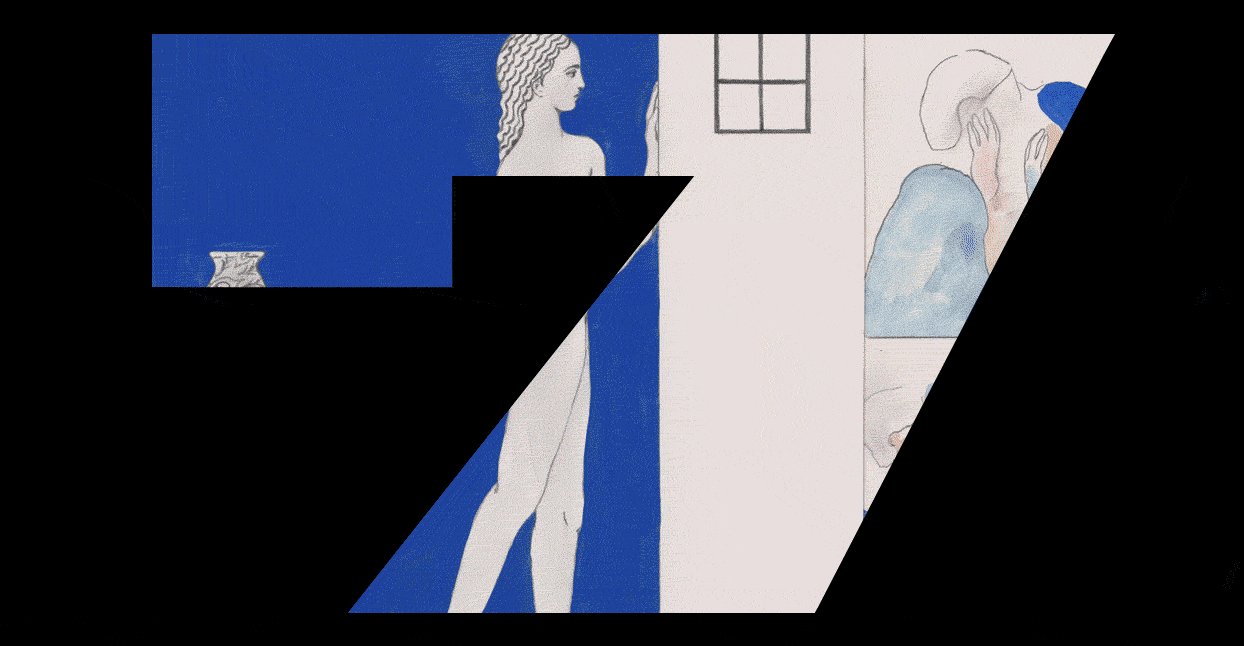 Welcome to Seven Essential Releases, our weekly roundup of the best music on Bandcamp. Each week, we'll recommend six new albums that were released between last Friday and this Friday, plus pick an older LP from the stacks that you may have missed.
New Releases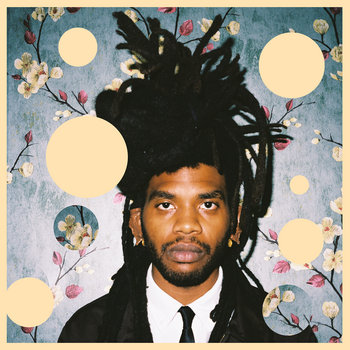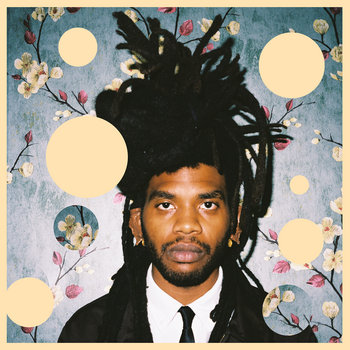 Merch for this release:
Vinyl LP
Alright, let's get the obvious out of the way: Chester Watson sounds a lot like Earl Sweatshirt. That's not a diss, though: Both rappers use groggy, weed-induced flows and warped beats to call upon intense personal trauma. On Watson's new album, Project 0, the rapper runs through his past, puffing loud with his friends while dealing with mental demons. Take "Temple," for instance, Project 0's best song: "And for some time I thought my only friends were razorblades / It took some time to see that it was just a crazy phase." Then there's "Chessmaster," where Watson delves deeper into the anxiety, fighting through the struggle in an attempt to maintain. It all leads to a strong release, one surely influenced by Earl yet no less resounding.
Merch for this release:
Vinyl, Compact Disc (CD), Vinyl LP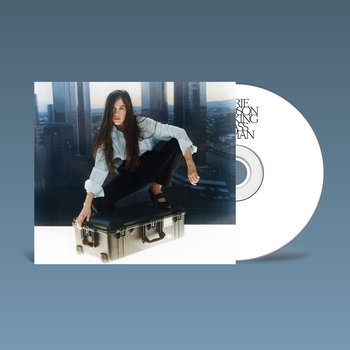 "The Tunnel," the centerpiece of Montreal producer Marie Davidson's minimal electro tour de force Working Class Woman, her first album for Ninja Tune, is a chamber of horrors. Her narration is delivered partially in Quebec French and partially in English, the story of a monster shaped by monstrous circumstances. "Oh yeah, and by the way," she sneers over beats that sound like heavy, electrified footsteps and synth cascades that sound like constantly breaking glass, "I don't need a VEE ARR HEAD SET to feel emotions." (She drags out "emotions" all sing-song: light as a feather, stiff as a board.) And then she snaps back on herself: "Reality is disgusting enough, and we all have to deal with it."
That is the core of Working Class Woman, which turns its glaring headlamp to the particular hell of a contemporary musician's constantly-hustling life, in which there is no separation between work and personal affairs—and how this weight falls on non-men, expected to perform in so many ways men never consider. (It also smartly skewers these topics with dancefloor tropes, work and sweat, rendered distinctly unsexy here; see singles "Work It" and "So Right" in particular.)  It's a sardonic album, often darkly funny, and beautifully, carefully constructed. The music is even more paranoiac than her debut (also very good) effort, 2014's Perte d'identite; there is a harsher, sharpened edge to it several albums later, though Davidson's synths still glow and pulse on certain tracks ("Day Dreaming," "Burn Me"), offering a light in the darkness.
This one's managed to cut deep with me this week in particular, when slightly unhinged laughter seems sometimes a necessary relief from constant injustice. (Reality is disgusting enough, and we all have to deal with it.)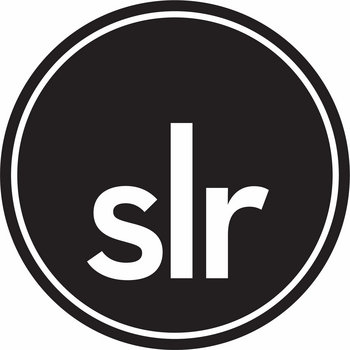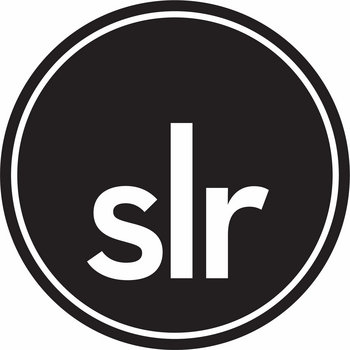 Merch for this release:
Vinyl LP, Compact Disc (CD), Cassette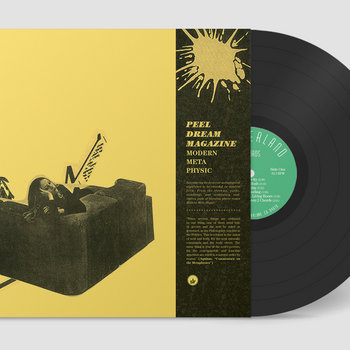 Peel Dream Magazine's Modern Meta Physic is a quietly adventurous work of psych-pop that hides its experimental heart under songs gently melodic enough to be played in any hip coffee shop. The album is recorded in mono, which will mean something specific to music nerds, but for the rest of us simply means Modern Meta Physic has a milky sound that feels the like aural equivalent of a muggy, overcast day. The record's drifting, cloud-like quality and the flowery tracks' propensity to blend into one another brushes the edges of ambient, but still waters run deep and while Modern Meta Physic can be enjoyed casually, a close listen is transformative. Joe Stevens' fractal soft pop songs start coming into sharp focus when you give yourself space to notice his intricate use of instrumental details, such as field recording snippets, sitar samples, Stereolab-esque bleeps and bloops or the quotidien chime of a text message.
Puerto Rican Space Program
TBS 008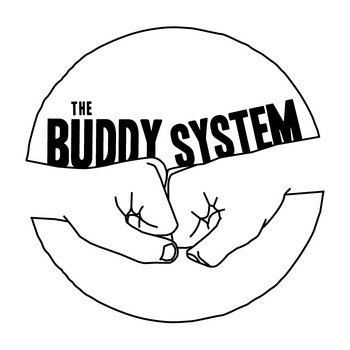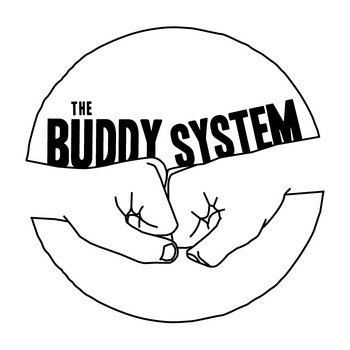 Puerto Rican Space Program is a side project of Miami's DJ Lumin who, under his own name, has issued a series of albums and 12"s that specialize in speaker-rattling hip-hop via his label, Oddinhuman Music. His work as Puerto Rican Space Program, however, is something wholly different. TBS 008, which arrives via King Britt's Buddy System imprint, is comprised of four exploratory pieces that double down on atmosphere and texture; if Lumin's songs are built to move bodies, Puerto Rican Space Program is more interested in weightless lift. Which is not to say these songs are sleight—exactly the opposite. The six tracks here are intricately textured, with enough scope and definition to reward repeated listens. Take second song, "God," (strung together, the song titles spell out: "Child of God, if you have breath, there remains hope.) It opens with a barely-audible, pointillist rhythm, atop which Lumin adds layers of ribbonlike synth; the song gains propulsion in its back half, lit up by electronics that sparkle and blink like a '70s computer control panel. "Breath" is more rhythmic, but just slightly; its clattering percussion track is just a backdrop for squirming electronics and strange snatches of miragelike vocals. What makes TBS 008 such a riveting listen is the way the songs expand to include small, surprising flourishes, like the ceremonial singing that arrives halfway through "Breath," or the sun-warped synths that ripple through "There Remains." The net impact is like watching constellations slowly come into view in the night sky.
Merch for this release:
Vinyl LP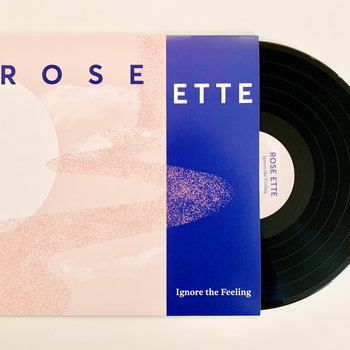 Houston quartet Rose Ette's first full-length Ignore the Feeling feels like it was conjured from a beautiful dream. The band's perfectly formed indie pop songs are soft and cuddly, delivered with pretty female vocals and guitar tones that soothe. But though their songs might be dreamboats, this band isn't dream pop—there's a glassy clarity to their sound that's more new wave than shoegaze. On Ignore the Feeling, Rose Ette skim the cleaner sounds of 80s British indie while keeping a foot firmly planted in the attitudes of 90s American indie, offering both Breeders-esque light-grunge ("Awake") or punk twee à la Talulah Gosh ("All the Way"). But on their best tracks, like the surfy pop of "So Close" or twinkly album closer "Predator"," the band reaches for Alvvays-levels of locked in, impeccable pop songcraft, and nail it.
Merch for this release:
Vinyl
The third, final entry in Yumi Zouma's career-spanning EP trilogy presents a bit of a pop paradox; these songs, while one-hundred-percent all-new, reflect a conscious regression from the New Zealand outfit, sonically (the band looked to over 150-plus demos from their early days for inspiration) as well as structurally (the release's short-form construction creates an opportunity for indulging in the frenzied, unkempt arrangements absent from the quartet's sleek LPs). This DIY spirit lends tracks like "Looking Over Shoulders" and "In Camera" an accordant nostalgic intimacy, but make no mistake — Yumi Zouma's prowess at hooks hasn't slipped in the slightest.
Back Catalog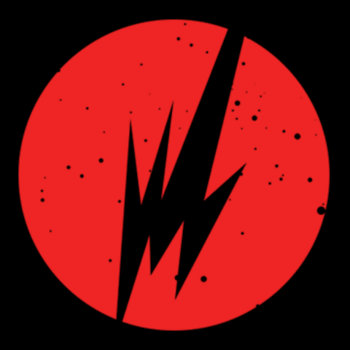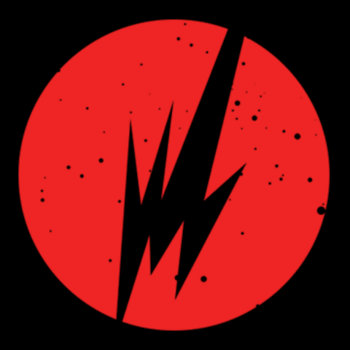 Merch for this release:
Compact Disc (CD)
People love saying that others are ahead of their time. But in the case of pianist Austin Peralta, who died in 2012 at the all-too-young age of 22, he was truly ahead of the L.A. jazz wave that would eventually take the world by storm. Released a few years before Flying Lotus's You're Dead cracked the door for modern free jazz, and Kendrick Lamar's To Pimp a Butterfly and Kamasi Washington's The Epic blew it off the hinges, Peralta's Endless Planets foreshadowed what jazz would become: a viable genre for younger listeners who value soul and bounce beats in equal measure. The album has the same massive sound as The Epic, and on "The Underwater Mountain Odyssey," Peralta peppers the arrangement with light piano stabs that wrap around rousing saxophone wails and staggered percussion. In a sense, one could call this spiritual or cosmic, but for Peralta—who has since been eulogized in song by his friends FlyLo and Thundercat—it seemed Endless Planets was meant to show everyone the light.