ESSENTIAL RELEASES
This Week's Essential Releases: Free Jazz, Hip-Hop, Hardcore, and More
By Bandcamp Daily Staff · October 12, 2018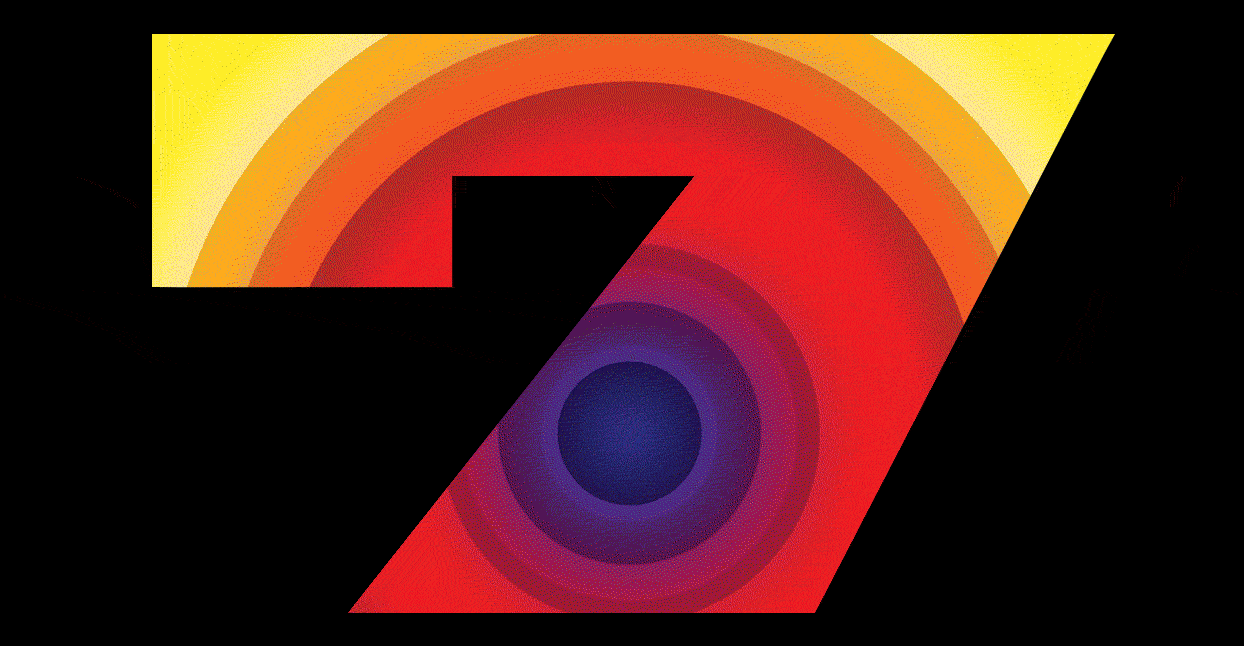 Welcome to Seven Essential Releases, our weekly roundup of the best music on Bandcamp. Each week, we'll recommend six new albums that were released between last Friday and this Friday, plus pick an older LP from the stacks that you may have missed.
New Releases
Merch for this release:
Compact Disc (CD), Cassette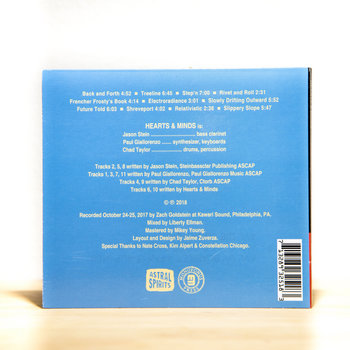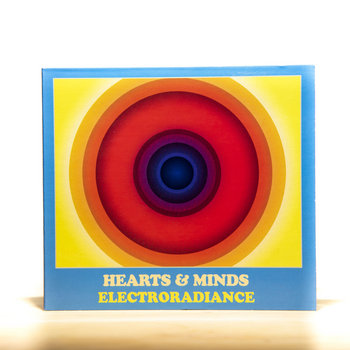 The rain has pounded New York City, off and on, all day. That might be a bummer any other time, but it's the perfect backdrop for Electroradiance, an exquisite new shape-shifting album by Chicago trio Hearts & Minds. Despite its title, the album—which pivots between dark and bright sonic textures—feels right for this time of year. Electroradiance scans as free-jazz, yet the deeper it goes, the more industrial it becomes. The title track, for instance, is a weightless procession of glitchy synths, scattered drum cymbals, and faint clarinet chords. "Relativistic" carries the same tone, except the arrangement is rigid and more cosmic. When the trio descends from space, they compile songs like "Back and Forth" and "Future Told," two electro-acoustic hybrids that would thrive in jazz venues like Village Vanguard and Constellation. Closing track "Slippery Slope" swings between two different sounds: straight-ahead bebop, and a driving rhythm similar to Miles Davis's "Spanish Key." It's a fitting end for the record and this blurb: as I finish typing, it's now raining again.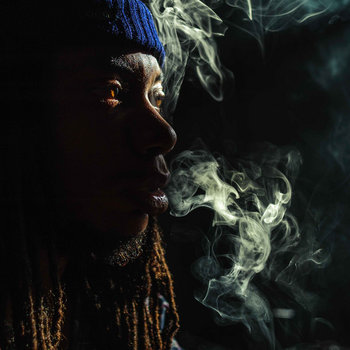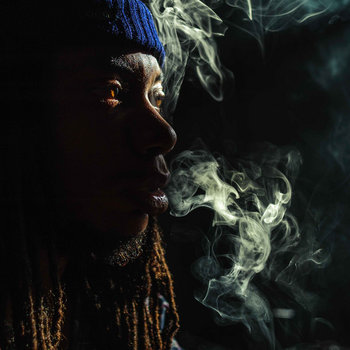 Predict Lando Chill's next move at your own peril. Though he's only three albums into a young, promising career, the rapper born Lance Washington has already mastered the art of the stylistic 180. His debut, For Mark, Your Son, was a deeply-felt batch of boom-bap hip-hop dedicated to the rapper's late father. Its follow-up, The Boy Who Spoke to the Wind, was a stunning hard pivot, drawing inspiration from a metaphysical novel by Paulo Coehlo and trading dusty soul for warped psychedelia. On Black Ego, Lando and longtime producer the Lasso torch the blueprint yet again. This time, the production is an intoxicating mix of West Coast G-funk (Chill recently relocated to Los Angeles from Tuscon), intergalactic head trips a la Maggot Brain, and the kind of gritty dirty South hip-hop that provided the backdrop for Outkast's Aquemini. Witness the spaced-out ricocheting rhythm that kicks off "Ego Vanish," Lando's voice ping-ponging frantically off the beats, then dropping back to make room for far-off, pinwheel-eyed backing vocals; "Peso," which boasts a typically limber, potent verse from Quelle Chris, stretches its instrumentation out like taffy—guitars, keys, and bass blown-out and wobbly; and the scorching electric guitar that rips across "Fauna" would do Eddie Hazel proud. And while the album's deep grooves make it tempting to think of this as Lando's "pop" record, a close listen to the lyrics reveal he's as pointed as ever. On "Facts," he tears through a lacerating verse attacking racism, police brutality, misogyny, and corporate capitalism with a scalpel's precision, and on the weaving "From the Hip," he breathlessly free-associates bars that seem to reflect on the state of the music industry and his place in it. At a time when young artists across genre are doubling down on the same sound, over and over and over, Lando and Lasso have boldly chosen to rebuild the house from the ground up, every single time. It is, arguably, the path of most resistance—commercial audiences aren't known for embracing constant change. But it's also a decision that makes every album a surprise, in the best possible way.
Matthew Dear
Bunny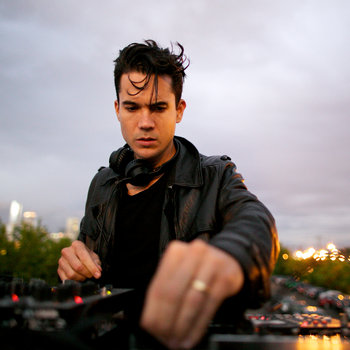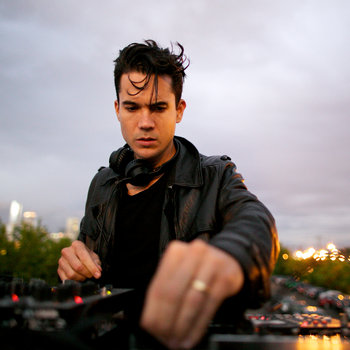 Merch for this release:
2 x Vinyl LP, Compact Disc (CD)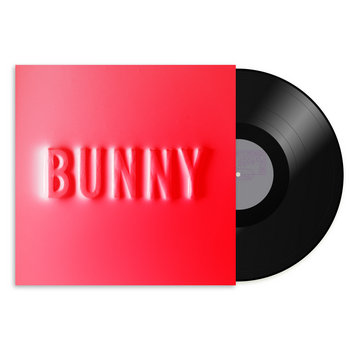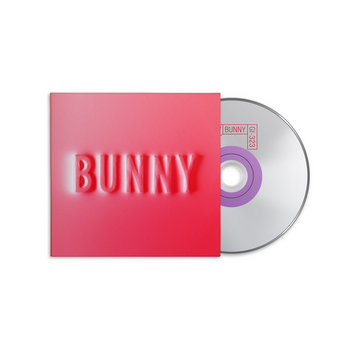 On his last record, 2012's Beams, Matthew Dear reinvented himself as a Bryan Ferry for the opium den set. There were hints of that elegant sleaze on 2010's Black City to be sure, but on Beams, Dear plunged full-on into the darkness, emerging with a set of songs that writhed and groaned and slithered, Dear's voice croaking and cracking and oozing a kind of shadowy perversity. At first, Bunny seems like a return to that chiaroscuro landscape. "Can You Rush Them," which opens with one of Dear's best lyrics to date ("I was a bad man/ Until I found God…asleep") is built on a queasy thrum of bass and tom-heavy percussion; "Echo," which you will never convince me is not about this Eko, takes the repetitive vocal pattern of "Iko Iko" and slows it down to the pace of a morphine drip; and the gripping "What You Don't Know" rides a heaving, libidinous rhythm, punctuated by eerily out-of-place gospel vocals. But a funny thing happens to the record at the halfway mark: Dear rips the black velvet curtains open and sunlight floods in. "Horses" is a beautifully tender acoustic guitar ballad that cedes its closing minutes to one of the album's two appearances by Tegan and Sara—who are so good here they threaten to upstage Dear on his own record. "Moving Man" is "Staying Alive" for IDM fans over 30, and the percussion on "Duke of Dens" is big enough to shake arena rafters. The album saves its knockout punch for the end with "Bad Ones," the second song to feature Tegan and Sara and arguably one of the best songs Dear has ever written. Melodically, it's pure bliss—the kind of great, subversive pop song that, in the '80s, would have been a duet between David Bowie and Annie Lennox. Dear handles the song's dour verses, his dark burgundy croon bemoaning his own worst impulses before stepping aside to let Tegan and Sara rocket the song up to the sun. It's a fitting metaphor for the album as a whole: on Bunny, Matthew Dear feels his way back into the light.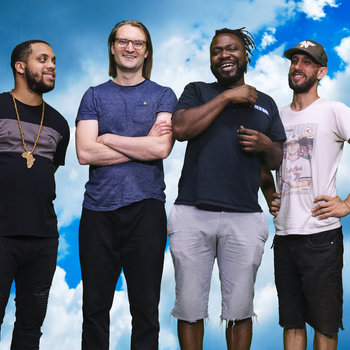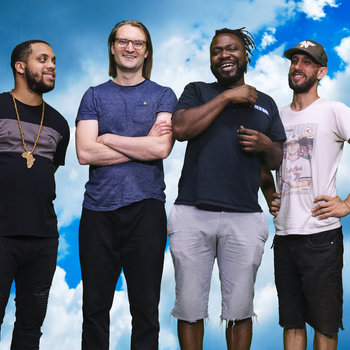 The Baltimore band Soul Cannon proudly self-identify not just as musicians, but as agents of "hip-hop destruction." It's a bold characterization that, in the wake of the quartet's new, self-titled LP — their first in seven years — scans as a somewhat-ironic undersell. Even with propulsive spoken-word Eze Jackson at the helm, the aforementioned genre embodies but a mere spoke in Soul Cannon's breaking-wheel DIY revelry; these twelve songs draw upon every last corner of the Charm City underground, from artful math-rock ("Talk Less" could) and R&B fusion ("Test Drive") to beat-heavy funk (the aptly-titled "Hospital Records") and heavy metal ("Wonderland"). By record's end, Soul Cannon emerges not merely as a feat of hip-hop destruction, but rather a marvel of genre-bending alchemy — which, you know, just so happens to contain some sick bars.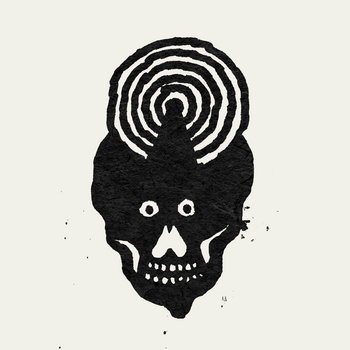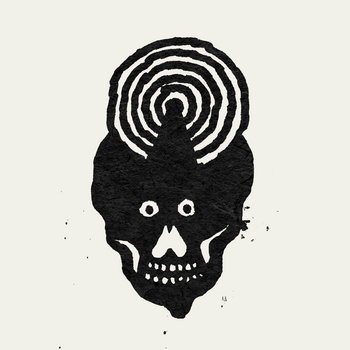 Merch for this release:
7" Vinyl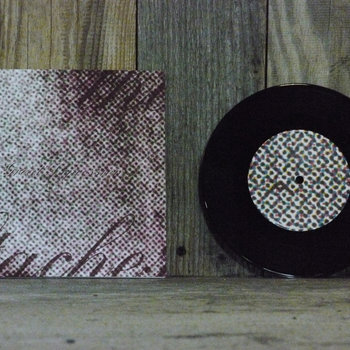 The Great Depression, the latest release from Geneva art punks the Staches, fits a lot of action into an economical two tracks. The band has flirted with raucous garage rock primitivism on their past releases, but here they pare down their sound and go all in for minimal post-punk that nods to krautrock via mechanical riffs and the addition of ambient synths. It's a good fit for a band who have grown to be formidable songwriters with musicianship to back up their genre-melding ideas. The title track is built on a stomping garage beat with a buzzy guitar line that's almost prog-like in its construction. B-side "You Are Still a Stranger" is a deconstructed pop song with stream of consciousness lyrics that collapses into a cloudy, off-kilter chorus led by an echoing synth line and layered vocals.
Santa Ana's Tozcos have been around for the better part of this decade, making melodic and bouncy Spanish-language hardcore; their latest 12-inch, Sueños Deceptivos, refines their style to razor-sharp. Their sound's a bit indebted to the anarcho side of UK82 on tracks like the midtempo "Ritmo de la Muerte" and "Agusto de Miseria," and to the raw-edged hardcore of late '80s Central and South American bands like Massacre 68 and Kaos on the title track and the opener, "Guerra Mundial." Vocalist Corrina Pichardo has perfectly uncompromising delivery—every line she screams lands like a dart meeting its target, soaring over her bandmates' fierce drumming and meaty riffs. There's nothing about this record, from the songwriting to the recording (clean, but retaining just enough grit in a way that captures the band's energetic performance), which feels unnecessary, an economy I really appreciate.  I've felt really heavy this week, a little run down from a lot of different corners, and listening to Tozcos makes me feel revived, able to push through, like an audio B-vitamin shot.
Back Catalog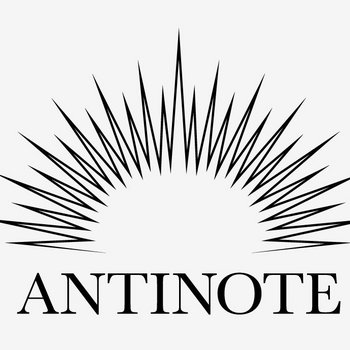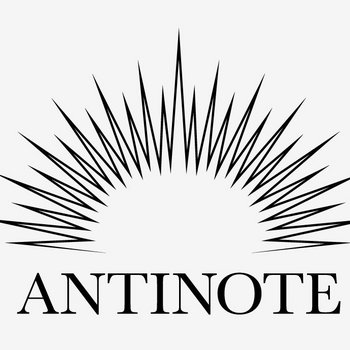 Merch for this release:
Vinyl LP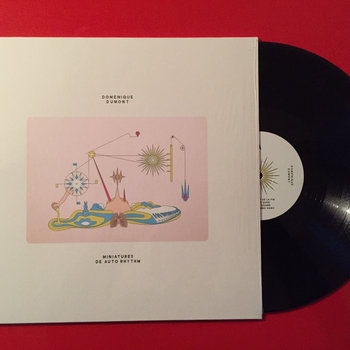 True to its name, the latest effort from French production Dominique Dumont embodies an inverted universe where sonic simplicity reigns supreme, and by extension, a playful subversion of musical gravity as we know it. Highlights like "Mambo Haiku" and "Quand," however dynamically inert, are pocket-sized worlds in their own right, melding bright synths, gently-strummed guitars (and even toy instruments!) into effortlessly cozy arrangements, minimalist escapism at its fines; the summery "Le Soleil Dans La Monde," which incorporates recordings of ocean breezes and pitter-pattering feet into a quaint, Balearic-inspired collage, provides an especially inviting escape. Catharsis and melodrama are great and all, but sometimes, it's the littlest pleasures that bring the most joy. (Also, who doesn't love the beach?!)