ESSENTIAL RELEASES
This Week's Essential Releases: Sudanese Jazz, Baroque Trance, Hip-Hop and More
By Bandcamp Daily Staff · November 09, 2018
Welcome to Seven Essential Releases, our weekly roundup of the best music on Bandcamp. Each week, we'll recommend six new albums that were released between last Friday and this Friday, plus pick an older LP from the stacks that you may have missed.
New Releases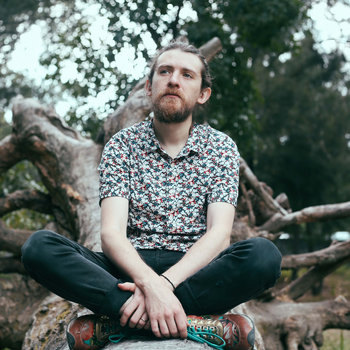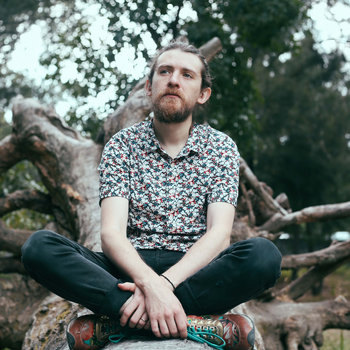 Merch for this release:
Vinyl LP
Tributaries, the new remix collection from the British producer El Búho, could also serve as a rough guide to the contemporary artists who are responsible for some of the more satisfying collisions of digital and traditional musical styles. Lido Pimienta, Alsarah & the Nubatones, Chancha via Circuito, and Lulacruza are among the list of names who provide the source material; in their own work, all of them give regional music a digital spin without corrupting its core or rendering it unrecognizable. Given that, what El Búho is doing on Tributaries is effectively remixing a remix—putting his own spin on music that puts its own spin on pre-existing styles and sounds. So it's all the more impressive that Tributaries emerges not as an overcooked hodgepodge, but as a cohesive album in its own right. Much of this has to do with El Búho's light touch: his take on Pimiento's "Humano" opens the album, and he keeps things spare and tender; Pimiento's voice floats atop a hushed rhythm, there's a soft flutter of guitar, and that's essentially it. That song eases gently into a prayerlike remix of Kike Pinto's "Mi Corazón," where El Búho loops a single, delicate guitar phrase over and over, pushing the vocal down to the center of the mix, making it feel distant, detached and mysterious. The entirety of Tributaries maintains this kind of beautiful stillness: Alsarah & the Nubatones' "3roos" is pared down to little more than handclaps, a twitching kora line, and hypnotic layers of chanted vocals; the background of Populous's "Alala" is speckled with bird sounds and the crunch of dry leaves. The result is a record that glows with a kind of quiet reverence, both for its source material and for the traditional music that informs it.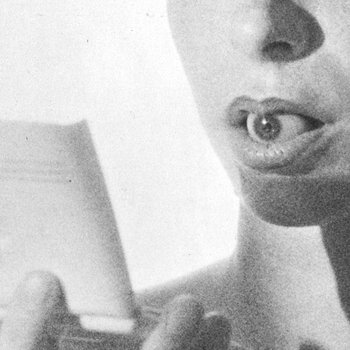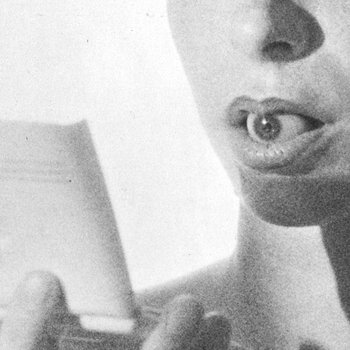 Merch for this release:
2 x Vinyl LP, Compact Disc (CD)
In an era where anyone with a janky laptop and a little creative ambition can arrange all manner of downloaded sounds into a serviceable "track" (no comment on quality) with just a few clicks, Michele Mercure's retrospective anthology Beside Herself might feel like a curious relic from a musical stone age when people still had to actually physically sample, splice, sequence, and twiddle on various machines to manifest the sounds they heard in their heads. But it doesn't. There's something strikingly modern about Mecure's work, which carries the dreamlike quality of an imaginary synth soundtrack undercut with laser sharp komische-inspired mechanical menace and a jazz musician's ear for improvisational flights of fancy; the combination lifts these minimal synth compositions from mere bedroom experimentation into the realm of high art.  There's also a DIY factor: the songs on Beside Herself are taken from cassettes that Mercure self-produced and distributed herself between 1983 and 1990, and although this music isn't lo-fi, it certainly has a dimly lit quality of low grade tape that gives the music a secretive, intimate feel. Listening to Beside Herself, one can hear the stirrings of everything from experimental synth to dark ambient to drone, all filtered through Mercure's singular, fantastic vision.
Merch for this release:
Compact Disc (CD), Vinyl LP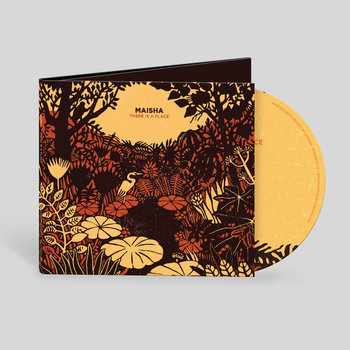 As Phillip Mlynar reported in his Bandcamp piece, U.K. band Maisha launched as the brainchild of drummer Jake Long. British tastemaker Gilles Peterson attended one of the band's shows, and was so enamored with what he saw that he wanted to release their album on his own Brownswood label. Maisha is a supergroup of sorts, and their blend of spiritual jazz lands somewhere between the 197os fusion of Herbie Hancock, Weather Report, and Hermeto Pascoal. Listening to their brilliant new album, There Is A Place, is like walking through an enchanted forest, away from the hustle and bustle of everyday life. It reminds me of Esperanza Spalding's recent music; sure it's jazz, but with its sweeping arrangements, it also feels like the score of a Disney movie, or an updated composition for 1978 film, The Wiz. "Kaa," with its lush keys and drum fills, proceeds methodically, flipping near the five-minute mark to a danceable groove with saxophone screeches and layered percussion. The same goes for "Osiris." Here, the arrangement is more grand and orchestral until the song's midpoint, when the horns and strings drop out, and a blend of drums and guitar take on a West African theme. There Is A Place is a majestic suite meant to soothe in a time of madness.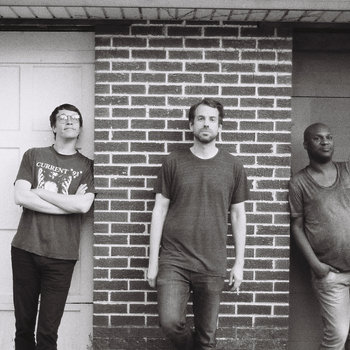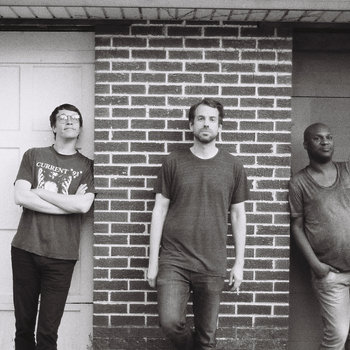 Merch for this release:
Compact Disc (CD)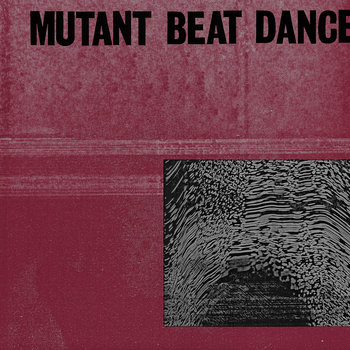 Mutant Beat Dance—Chicago house producer Traxx (of Nation Records), playful experimentalist Beau Wanzer (of the renowned club night Hot on the Heels), and the new addition of L.I.E.S.' Steve Summers—have been long overdue in releasing an LP. Following a single here or there for the last handful of years, this is a whopper of a formal debut—25 tracks, spread over 6 pieces of vinyl in three different formats. You might think this is too much bloat; it's not. There is so much of Chicago in here that it makes my heart ache a little for the city I've called home for most of the last 13 years, so often ignored when talking about musical history (even house music!). Its sound, all burbling gated analog synth sequences, ghostly vocal appearances, and pistoning beats, is lean and spare, plainly marking the ground where early house, minimal synth, industrial, and dub meet (perhaps, where Wax Trax! once stood, at 2449 N. Lincoln; today, it is a cosmetic dental surgery spa). "Revival '80s," with its insistent bassline, squidgy synth that almost sounds like a talkbox-ed guitar, and mess of sampled commentary on youth culture, summons that era into such clear form that it feels almost touchable. "Geometric Disease," featuring LCD Soundsystem's Gavin Rayna Russom (as Black Meteoric Star), is another standout; it sounds like a transmission from an imagined '80s future that turned out far more fascinating (if not less ominous) than this one. All in all, a release worth the long wait, sure to fire up dancefloors both wondrous and strange.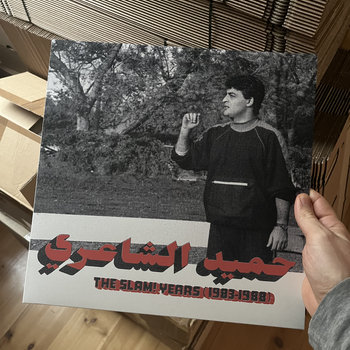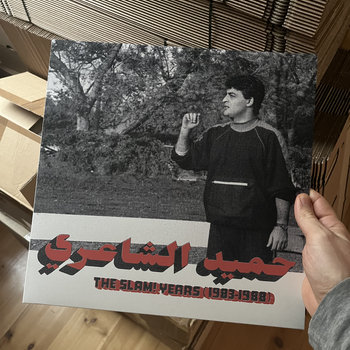 Merch for this release:
Vinyl LP, Compact Disc (CD)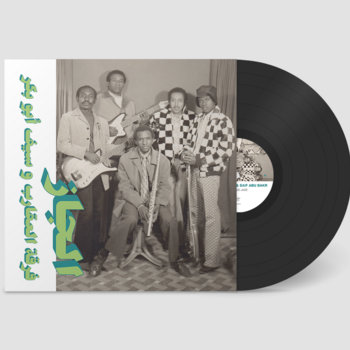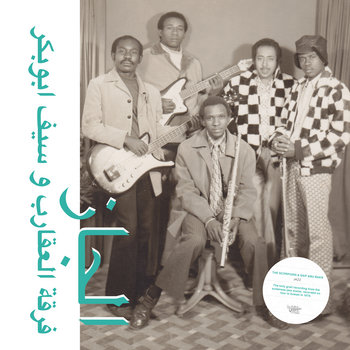 Recorded in Kuwait in 1980, Jazz, Jazz, Jazz is the only album compiled by The Scorpions & Saif Abu Bakr, and is key to understanding the scope of Sudanese jazz. Habibi Funk label owner Jannis Stuertz first came across the record four years ago during a deep dive on eBay; bids on the record rose to more than $1,000. "I was intrigued by the preview snippet of the music on this album as well as by the impressive artwork," Stuertz says in the album's liner notes. "This album happens to be my first conscious connection with Sudanese music." Stuertz is reissuing Jazz, Jazz, Jazz in its entirety, complete with all the stirring horn arrangements and vibrant percussion housed on the original. Though it's labeled jazz, it feels more like a funk record along the lines of the label's exceptional Habibi Funk 007. The first part of Jazz, Jazz, Jazz, on songs "Saat Alfarah ساعة الفرح," "Farrah Galbi Aljadeed فرح قلبي الجديد," and "Kaif Halo كيف حالو," the group seems to pull from black funk icons like James Brown, using upbeat rhythms to maintain a festive atmosphere. By the album's second half, on "Azzah Music موسيقي عزة" and "Bride of Afrika عروس افريقيا (غناء عثمان زيتو," the music takes on a more tropical aura—less jazz and funk, more cosmic dance. Jazz, Jazz, Jazz is a moving document of Sudanese music that provides a rare look inside the music that helped sustain a scene. Call it jazz or whatever, but also call it good music.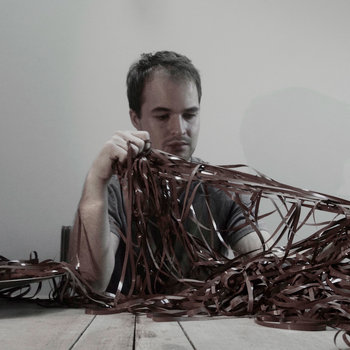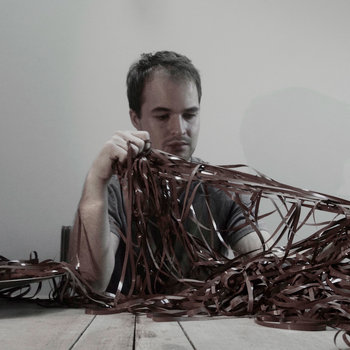 A long, long time ago in Athens, the Ancient Greeks constructed six, solemn, 20-foot-tall stone maidens to guard the Erqchtheion, an ancient temple on the north side of their legendary Acropolis. Known as the Caryatids, these giants (ok, fine, columns) were meant to celebrate the Athenian women who, guided by their spiritual selflessness and unmatched resilience, held up the community during times of war, famine, and death. At least, that's what I remember the tour guide saying when I finally laid eyes on the restored temple last summer (I was pre-occupied with on not slipping off the steep marble steps to my doom; can you really blame me?)
Queen of Dogs, the new album from Bristol producer Vessel, has both everything and nothing to do with this remarkable building. On one hand, these compositions (written and recorded over an 18-months in rural Wales, in the 2010s A.D.) sound like the products of an alternate Renaissance in Europe — particularly so on songs like "Torno-me eles e nau-eu (for Remedios)" which infuses Vessel's heady techno-noise formula with ye olde harpsichords. On the other hand, the producer developed each of its nine tracks as a tribute to strong, influential women, from writer Maggie Nelson "Argo (For Maggie)" to the aforementioned Remedios, whose work inspired the album's art direction). True, the Queen of Dogs' court might not boast any huge-ass columns, but no matter: the feminine mystique buttressing these nine "Caryatids" is more than enough to hold its own weight.
Back Catalog
Merch for this release:
2 x Vinyl LP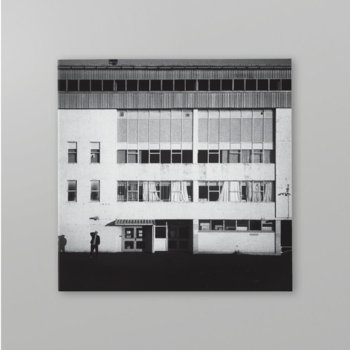 Avantdale Bowling Club is the project of Tom Scott, an eloquent, whip-smart Kiwi MC who's spent the past few months quietly forging a reputation as one of the most promising jazz-rap acts of recent memory. That low-key cult status is all thanks to his lush, ambitious eponymous debut — released last August — and its subsequent popularity among backpack-rap stans, jazz snobs, and Rate Your Music enthusiasts (*ahem*) in his native New Zealand and beyond. On paper, the 8-track effort can seem imposing. Every song, save the laid-back closer "Tea Break," extends past the 5-minute mark, with album highlight "Water (Medley)" clocking in at nine-plus-change; there's no need to worry about wasted space, either, because Scott fills every nook and cranny with the detirus plucked from his manaical noggin. Nostalgic Zelda allusions and perfunctory humble-brags blossoming into sobering reflections on colonialism, poverty, addiction, and fatherhood; Rippling jazz keyboards lapping away at saxophone solos as snare fills skitter to and fro: these are just a few of the many amenities Avantdale Bowling Club has to offer, and I've barely scratched the surface. Believe the hype.