ESSENTIAL RELEASES
This Week's Essential Releases: Downtown Funk, Synthpop, Post-Punk & More
By Bandcamp Daily Staff · June 15, 2018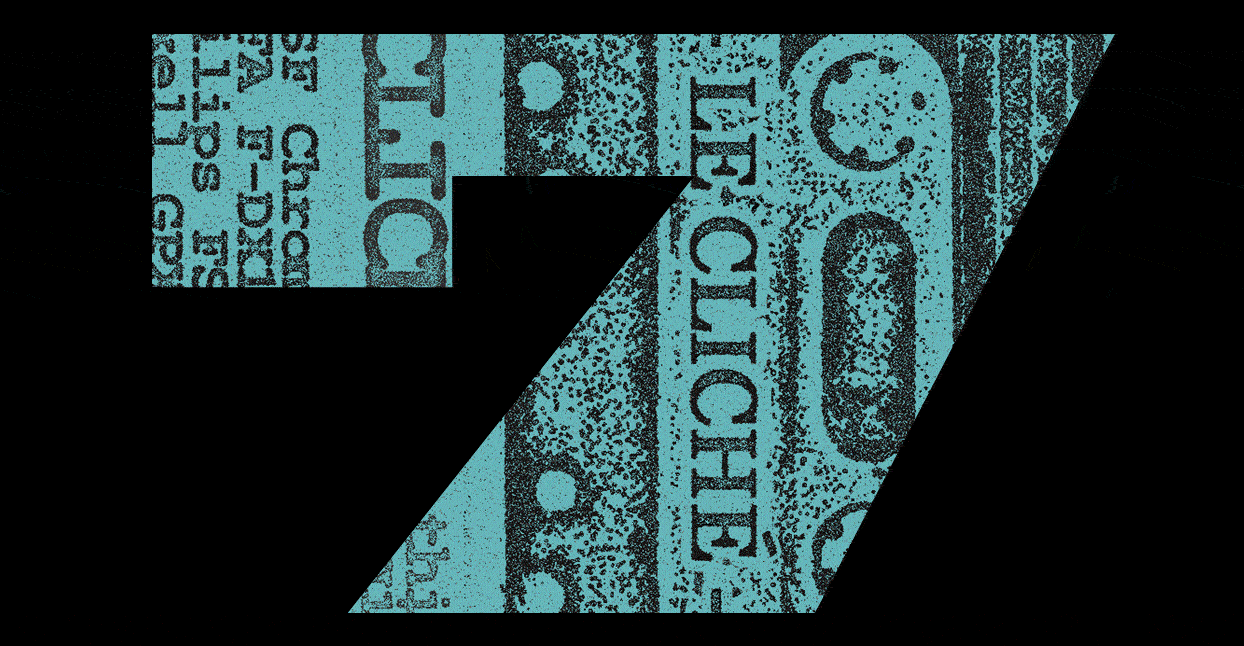 Welcome to Seven Essential Releases, our weekly roundup of the best music on Bandcamp. Each week, we'll recommend six new albums that were released between last Friday and this Friday, plus pick an older LP from the stacks that you may have missed.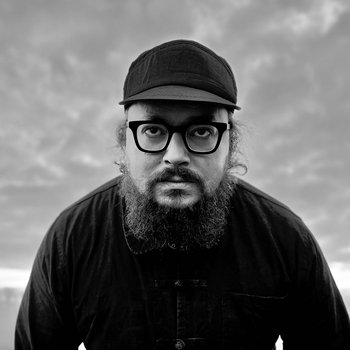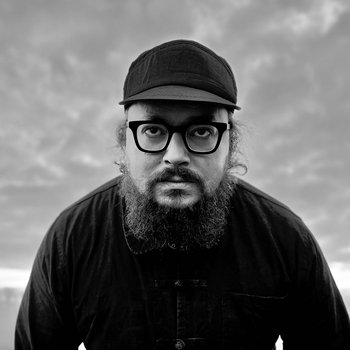 Merch for this release:
Compact Disc (CD), Vinyl LP,
The music Tunisian producer Sofyann Ben Youssef makes as Ammar808 pulls off an ingenious musical hybrid, marrying the skipping guitars of Saharan desert blues, rai, and gnawa to pulsing dance beats. The connection between the styles is so natural it's a wonder it's not more prevalent—in their breathless forward momentum, the looping, trancelike guitars that typically pop up in desert blues songs have long implied the frenetic rhythms of techno; all Ben Youssef has done is fill in the blanks. On Maghreb United,he does so in ways that are nervy and exciting. "Boganga & Sandia," which benefits from a spry vocal line by Mehdi Nassouli, gradually augments handclap rhythms with booming 808s, for a song that's hypnotic and energetic all at once. Album opener "Degdega" is marvelously ominous, the low electro rhythms and shadowy minor-key vocal melody from Sofiane Saidi making it feel less like a dance song than a sharp warning. The songs on Maghreb United are unified by their velocity—all of them hurtle forward, traditional instruments like gimbri and zokra zipping through them like hornets freed from their nest.
Merch for this release:
2 x Vinyl LP, Compact Disc (CD)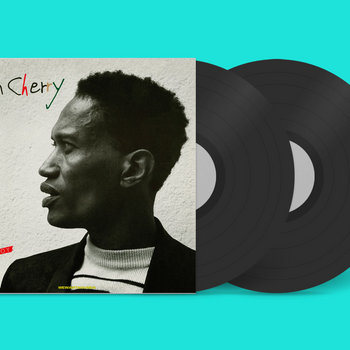 In the early 1950s, jazz trumpeter Don Cherry was a young upstart who played be-bop with the legendary Ornette Coleman. Though the music was fairly straight-ahead, you could hear the duo drift to more avant-garde fare. By the time Cherry ventured out on his own in 1960, he traveled the globe and played with the very best: Albert Ayler, Sonny Rollins, and Archie Shepp to name a few. Over the next 20 years, Cherry would become one of jazz music's most important trumpeters, his use of the pocket cornet is still considered one of the genre's great innovations. 1985's Home Boy, Sister Out was vastly different from anything Cherry had released to that point. For one, it's not a jazz record at all; it's downtown funk with elements of reggae, rap, and Afrobeat. Recorded at the famed Studio Caroline by the vaunted French-Chilean producer Ramuntcho Matta, Home Boy, Sister Out is an album very much of the era: from the tropical groove of "Bamako Love" to the '60s-inspired soul of "Call Me," Home Boy offered a look into Cherry's wide-ranging affinities, proving that he was a man of the world who couldn't be contained by man-made labels.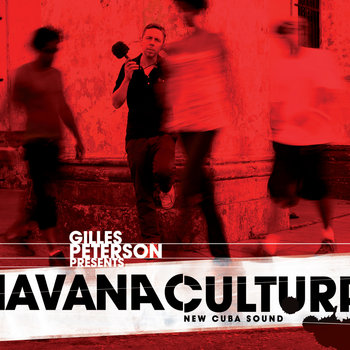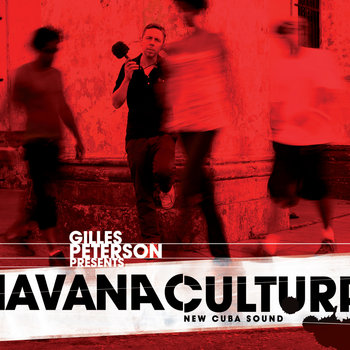 Merch for this release:
Vinyl LP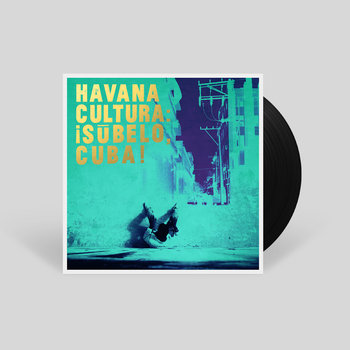 In 2017, we published a guide to the U.K.'s underground jazz movement. From Shabaka Hutchings to Theon Cross, Nubya Garcia to Moses Boyd, there was a sizable shift bubbling in the scene that was quickly going global. Now, it seems a similar ripple is occurring in Havana, and Brownswood Recordings wants to guide you through its ascendance. Recorded over a two-week period in early 2018, the label's latest compilation, Havana Cultura: ¡Súbelo, Cuba!, features a litany of Cuban musicians who've made waves in the contemporary electronic scene—artists like drummer Yissy García, trumpeter Yasek Manzano, MC El Individuo, and Negro WadPro, a percussionist who, according to Brownswood, is a regular patron of Havana's hotspots. The album represents a large cross-section of its local music, and with songs like the oceanic "Eshu" and "Carambuko," the album works as a bright compilation of sounds from a group of artists you should know more about soon.
Hilary Woods
Colt
Merch for this release:
Vinyl LP, Compact Disc (CD)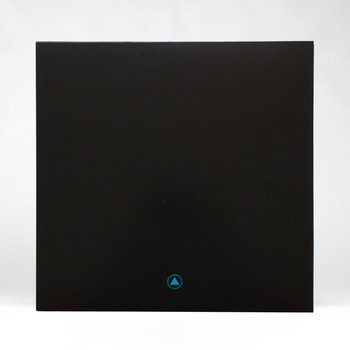 Colt feels like it's set in the dead of night. From the first soft pulse of purplish synth that rises on opening track "Inhaler," it's clear immediately that this is music that draws its strength from a sense of ghostly mystery. It's a cliché to use the phrase "Lynchian" for any and all synth-based, minor-key music, but it's hard not to picture the fog floating through the trees of Twin Peaks in Woods's baleful, darkly melodic music. If all Colt had going for it was atmospherics, it would be a pleasant diversion—comfort food for moody goths. But throughout Colt, Woods reveals herself to be a masterful melody writer. The way her voice drips down the octave live melting ice on "Inhaler" is masterfully executed, each note serving as a counter to the synths rippling like lace curtains behind her. On "Take Him In," she tugs an insistent vocal melody through a piano arpeggio that ripples like the ocean at night. "Jesus Said" is almost medieval, Woods alternately elongating and rushing through notes as a lute-like bass melody cranks away behind her. Taken as a whole, Colt is utterly hypnotic, an album that you disappear into and allow its ghosts and phantoms to paint pictures around you.
Many artists attempt homage to the work that shapes them with a sort of grim sincerity, as if they must be as authentic as possible, but it's the projects that capture the delirious fun of loving music that communicate the best. Cassette culture's been in vogue for quite a bit, of course. Gerard Ryan, who makes music as Le Cliche, knew that when he named his project. The Irish synth enthusiast has been making careful work indebted to a love of '70s and '80s synthpop, as well as its '00s comeback iteration, which I share, on and off since he was in high school. On his latest tape for Detriti Records, Ryan mixes samples from obscure electronic artists of decades past with his own work inspired by them for five effervescent dancefloor bubblers that sound like someone trying to peek into the future using technology from the past; each track is named for a brand and type of outmoded cassette tape (I made mixtapes using many of these myself, and bopping to these tracks brought back the feeling of picking at the plastic wrap around a new tape, excited by the potential of all the beloved tracks that'd soon fill the blank space, eager to share music I loved so much with others. Ryan's ability to bring back those memories so vividly is one of the most joyous things to me about Le Cliche, though the music, I'm sure, would be just as enjoyable to younger listeners who enjoy throwback sounds.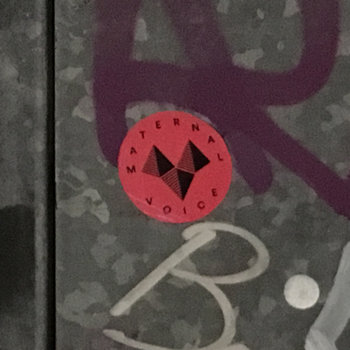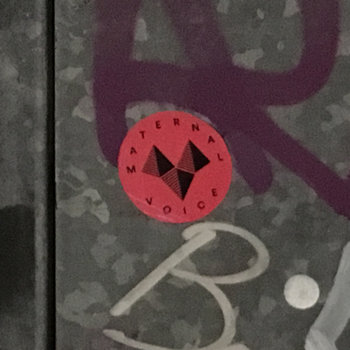 Merch for this release:
Vinyl LP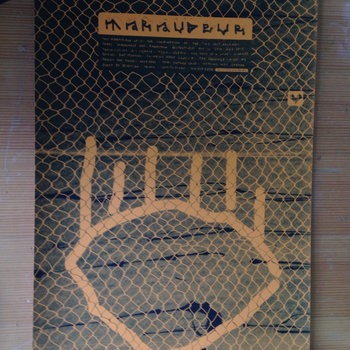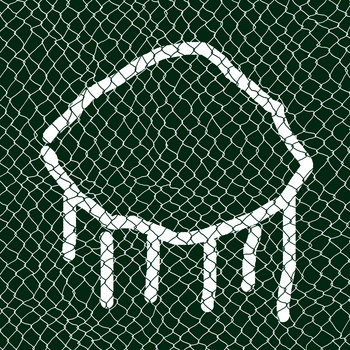 Leipzig's Maraudeur originally began as a solo project in Geneva, Switzerland; since moving, they've become a full group, but retained the charmingly warped lo-fi quality that turns their sort of bouncy, tense post-punk (which can feel airless and sterile in other hands) into something intimate and playful. Two bass guitars are responsible for the rubbery melodies; rickety drum machines are juxtaposed with real drum timekeeping; synths buzz and ping at disharmonic angles to the basses, giving tracks like "Highway Bridges" a kind of stomach-turning wooziness. And above it all, vocals at turns disaffected and punchy tell tales of mundane psychological horror, like the simultaneously very real and very unreal feeling of waking up from a vivid bad dream detailed on "Bad Morning" or the hell of getting stuck in your own head on "Thinking About That." Maraudeur find comfort in discomfort and delight in the absurd; they may sound like they could have come from the early '80s, but the themes they explore are still totally contemporary.
Back Catalog
Merch for this release:
Compact Disc (CD)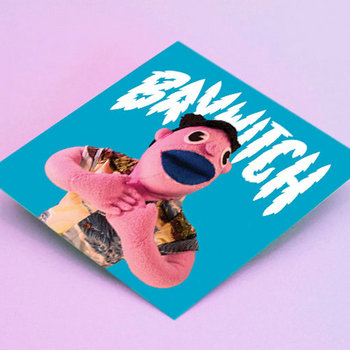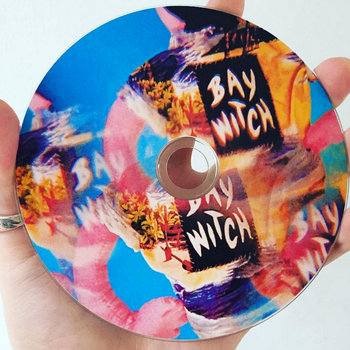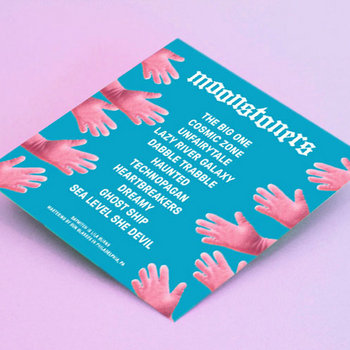 Seattle's delightfully named Baywitch could be the house band for the Land of Make Believe. The trio plays lightly spooky indie surf with a Sid & Marty Krofft aesthetic, equal parts playful and subversive. Lila Burns' sparkling surf guitar lines are paired with whimsical lyrics about fairy tales, interstellar space travel, and phantom ships gliding through the galaxies that shade just a tad darker than expected (the first song is about the inevitability of being swept away by a monsoon.) And did I mention that Burns can totally shred? Moonstoners is the band's debut, and a perfect entry point to Baywitch's groovy technicolor world. And when you're ready for more try 2017's Hellaspawn, the band's "soundtrack to a Saturday morning cartoon for stoned goth twenty-somethings."