ESSENTIAL RELEASES
This Week's Essential Releases: Jazz, Shoegaze, Gqom, and More
By Bandcamp Daily Staff · February 23, 2018
Welcome to Seven Essential Releases, our weekly roundup of the best music on Bandcamp. Each week, we'll recommend six new albums that were released in the last seven days, plus pick an older LP from the stacks that you may have missed.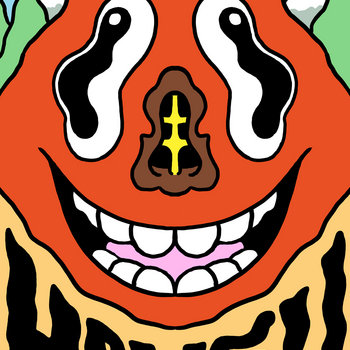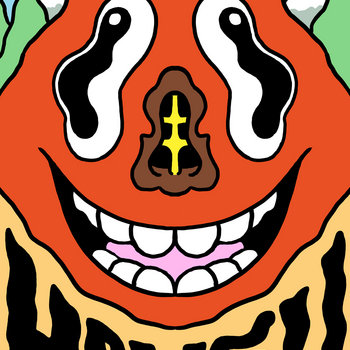 Merch for this release:
Vinyl LP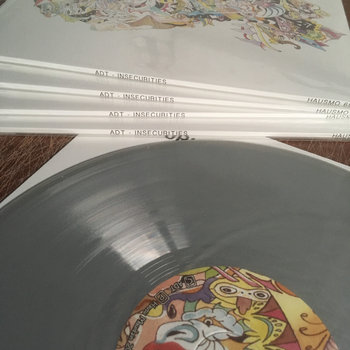 When psych rock and free jazz intermingle you might imagine a blissed-out sound rooted in the bohemian past, but Chicago group ADT's wildly inventive record is as modern as it gets. With synthetic natural sounds (the wind, the rain), and a hat tip to experimental ambient, Insecurities takes the ingredients of jazz, adds a few secret spices and makes something entirely new. Moments of recognizable lounge jazz appear, only to be interrupted by Carlos Chavarria's saxophone working against the other players, like a machete-wielding guide slashing through the free jazz jungle. On "Redream" each instrument vies for attention—I am reminded of that Planet Earth footage of penguins standing on their tippy toes to appear taller. Then there are mellow moments of calm relaxation that feel nearly forced in that '80s keyboard and windchime way. But there is also cacophony, strung along by Drummer Ben Billington (of Quicksails), who lassos the peaks and valleys of free jazz into some sort of ordered chaos.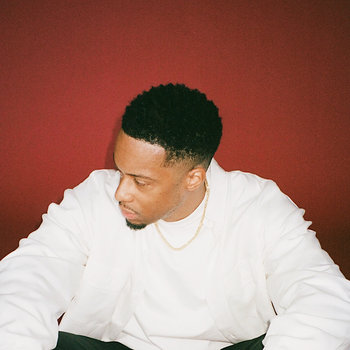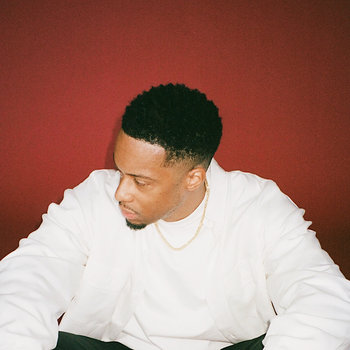 Merch for this release:
Compact Disc (CD), Vinyl LP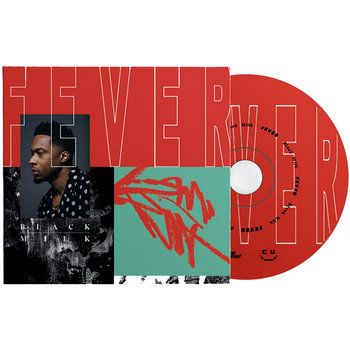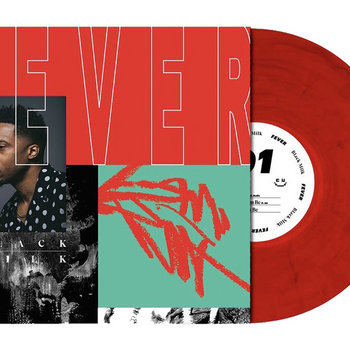 Black Milk has been in a dark place musically; his previous two albums—2013's No Poison No Paradise and 2014's If There's a Hell Below—told dissonant tales of struggle and perseverance over equally sullen beats. Yet on FEVER, Milk's first solo album in four years, the musician brightens his sound, surveying social media, the prison complex and law enforcement's anti-black stance over a run of spacious instrumentation. FEVER finds him questioning the world at-large, poking holes through man-made constructs that are designed to keep society afloat. In years past, Milk would reserve much of his time to discuss his personal conflicts, but on FEVER, he lends wisdom for the greater good.
Merch for this release:
Compact Disc (CD), Vinyl LP, Cassette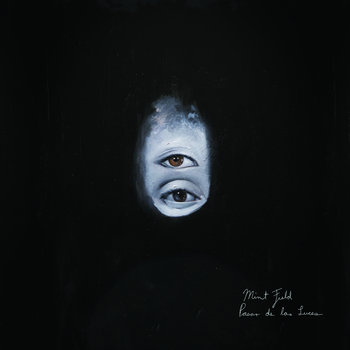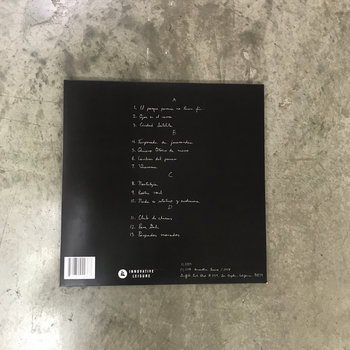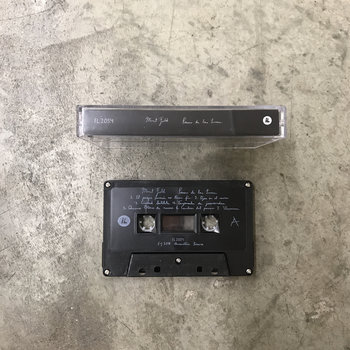 The terms "shoegaze" and "dream pop" are often used interchangeably, but there is a distinct difference between bands who choose to locate their music within the technical possibilities of instrumentation and those who use those possibilities to ornament or elongate their otherwise straightforward songs. Mint Field fall somewhere in the middle on Pasar de las Luces, an atmospheric collection of songs that find the Tijuana duo exploring the drowsier side of shoegaze while retaining a strong sense of melodic forward motion that recalls Lush's earliest, more experimental work. They can do a good rock song (see "Cambios Del Pasar" or "Quiero Otoño De Nuevo"), but it's on tracks like bummer stunner "Ciudad Satélite" where the band truly shines. Here Estrella Sanchez wields her voice like an instrument, her mournful, crystalline vocals piercing through the dreamy, misty world of sound conjured by her band's blend of synths, guitars, and drums like a shimmering moon beam.
Ten years ago, Ryan Porter was simply trying to make it. A jazz trombonist based in Inglewood, California, Porter sought to push the genre forward, but he didn't quite know what that looked like yet. That was until he saw Barack Obama on TV, taking the oath of office. It "inspired a change in my own personal life and at that moment," Porter wrote in a letter for his new album, The Optimist. "I made it a point not to give up on the dreams and goals I've set out for myself and to persevere no matter how hard the obstacles may be." Now, he and the West Coast Get Down—an elite collective that includes bassist Miles Mosley, pianist Cameron Graves and saxophonist Kamasi Washington—are considered the world's foremost stewards of big band jazz. The songs on The Optimist were recorded between 2008 and '09, long before Kendrick Lamar's To Pimp a Butterfly and Washington's The Epic helped change the course of mainstream jazz. Though we hear Washington throughout The Optimist, Porter leads this ambitious set of funk-fusion ("Little Sunflower"), volcanic solos ("Chocolate Nuisance") and plodding hip-hop ("The Instrumental Hip-Hoppa"). Looks like he was on the right path all along.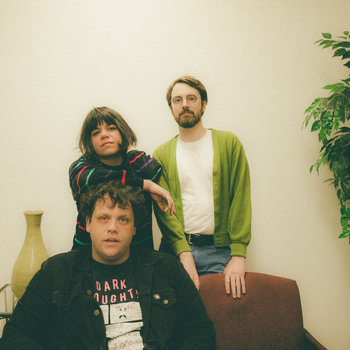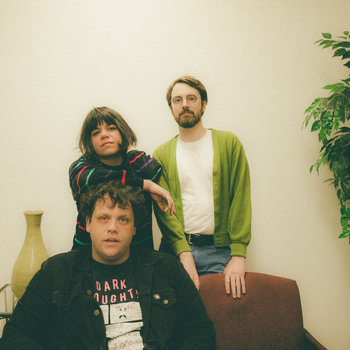 Merch for this release:
2 x Vinyl LP, Compact Disc (CD)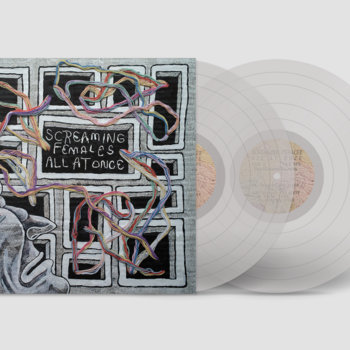 The annals of music history are full of legendary turning-point records that shaped the sound of a genre for decades that followed, but it's a rare and special thrill to be able to experience a band releasing a career-defining record in real time. That's exactly what Screaming Females have made with All At Once, a stunning double-album that widens the band's sonic scope and proves that not only are they home to one of the world's greatest living guitar players, they can also write a damn fine pop hook. The songs on All At Once cohere in a way the band has only hinted at before: the rocketing "Black Moon" pairs stoner brawn (its central riff sounds like a reconfiguration of Sabbath's "Paranoid") with a skyscraping chorus and big, radiant vocal harmonies. "I'll Make You Sorry" could be a lost Runaways song, big on both guitar firepower and hooky sweetness. "Deeply" is an aching power ballad, big, sturdy organs singing triumphantly over one of the most heartbreaking vocal melodies Marissa Paternoster has ever penned. There are 16 songs on All At Once and, as they suggested in our interview with them, every one of them sounds like band drawing up a new blueprint for their music from scratch. All At Once is a thrill ride, a turning-point rock record from a band flexing their muscles without ever losing sight of the chorus.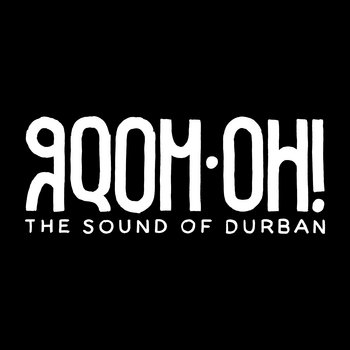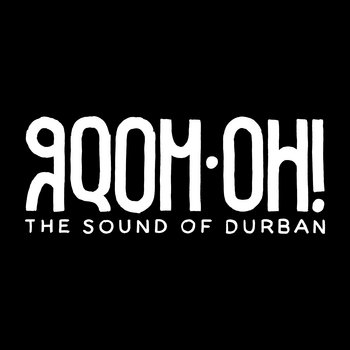 The newest compilation from Gqom Oh!, The Originators takes "the sound of Durban," the minimal, sharply percussive South African club music known as gqom, deeper, focusing on contributions solely from some of the biggest names involved in creating and perpetuating the style. The 21-year-old DJ Lag is known as the "King of Gqom;" helping to be its ambassador worldwide as well as one of its finest developers at home. His "Daisies," which opens The Originators, sets the atmosphere with that signature rigorous gqom kick, synth plucks halfway between marimba and woodblock responsible for the melody, drone hovering in the background. "Momish," on the B-side, is more of a serious club banger. Griffit Vigo's "Ree's Vibe," which follows "Daisies," is one of the genre's most celebrated tracks, with its hefty, finely textured polyrhythms coming and going, building and breaking, over an omnipresent scrape. Naked Boyz, whose experimentations with broken beat in 2011 helped pave the way for gqom, offer the more traditionally house-inflected "Story Teller." My two personal favorites are Rude Boyz' "Umshunto," which has a meaty groove you can feel in your shoulders, chest, and hips, and Sbucardo da DJ's "Iphoyisa," which features vocals in Zulu from Abnormal and has a haunted, urgent feel to it, a sense that you could just step backward and tumble into its structure infinitely. Gqom has a definite, consistent sound, of course, but there are endless ways to tweak and personalize it, and the sheer range and energy of these innovators shows it's got a long and inventive life ahead of it.
Back Catalog
Merch for this release:
Compact Disc (CD), Vinyl LP, T-Shirt/Apparel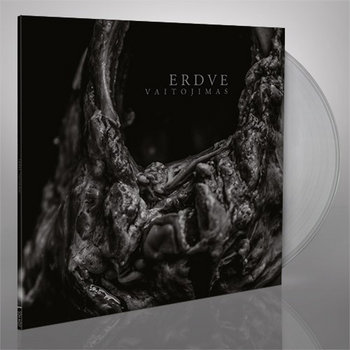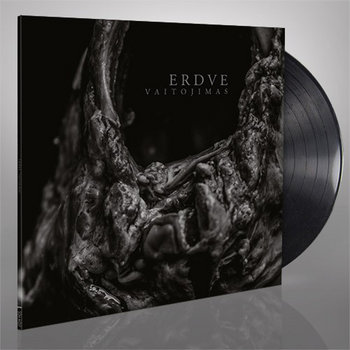 According to an interview with Decibel, the songs on the punishing debut from Lithuanian group Erdve is a reflection of the state of the world—and from the sound of the record, they certainly don't seem happy about it. Vaitojimas (which means "moaning," and is an allusion to the moaning coming from psychiatric wards) is relentless in its fury, six clobbering slabs of crushing blackened hardcore that call to mind the brutality of groups like ISIS, Neurosis, and SUMAC. The mood of the entire record is as black as the cover art: on the title track, a serpentine guitar line that sounds like it could have been lifted from The Cure's Pornography slithers its way through an avalanche of 400-ton riffs. "Pilnative" opens with a chilling guitar figure and then plunges headlong into a maelstrom of guitar. Throughout Vaitojimas, the riffs run dark and thick as tar, expanding slowly to fill every available inch of air with sound. Even when the songs start out slow and ruminative, as on the melancholy opening of "Apverktis," it isn't long before the guitars rush in. Vaitojimas feels almost suffocating—not only in its aggression, but in the strange sense of desperation that rises to the fore as the album goes on. Vaitojimas a blast furnace of sound, scorching, punishing, and unrelenting.