ESSENTIAL RELEASES
This Week's Essential Releases: Afro Disco, Dark Synth, Psych, and More
By Bandcamp Daily Staff · February 16, 2018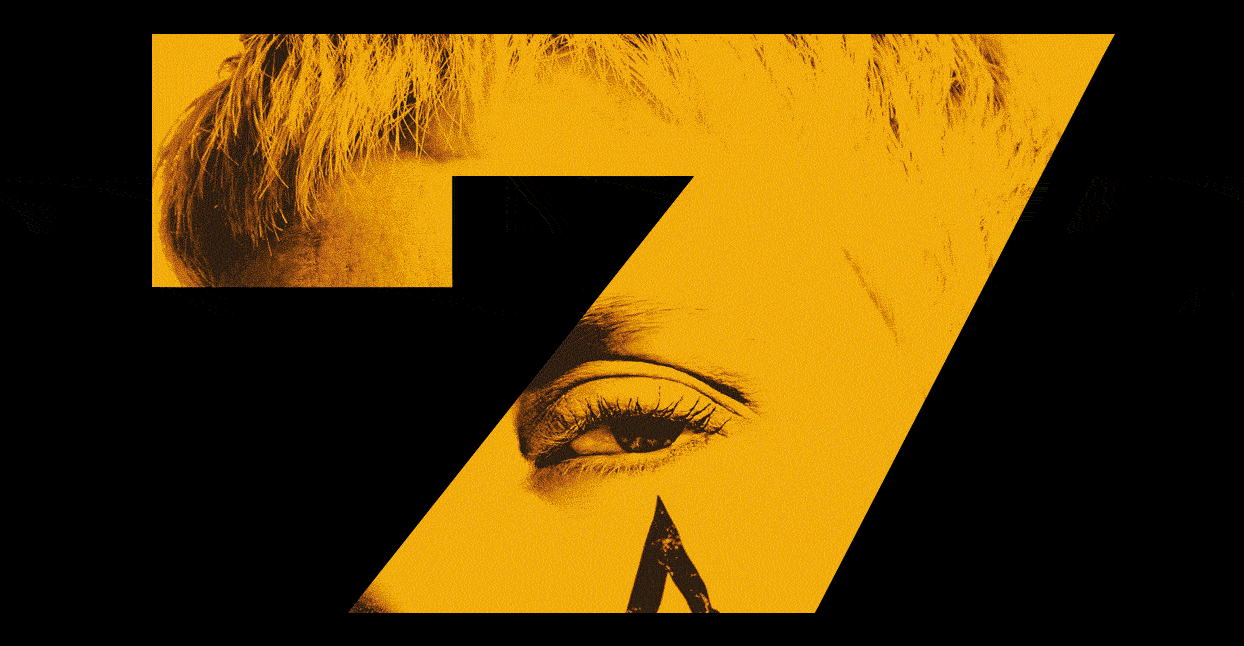 Welcome to Seven Essential Releases, our weekly roundup of the best music on Bandcamp. Each week, we'll recommend six new albums that were released in the last seven days, plus pick an older LP from the stacks that you may have missed.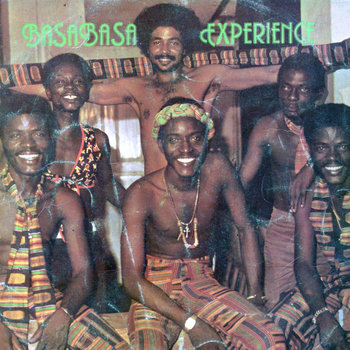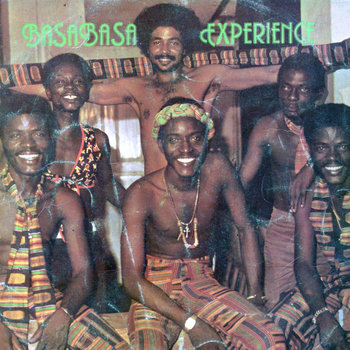 Merch for this release:
Vinyl LP, , Poster/Print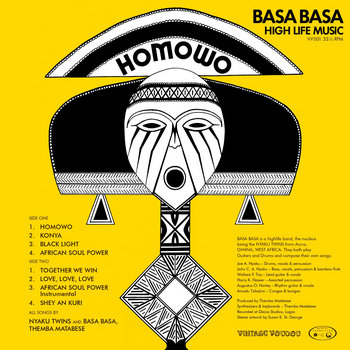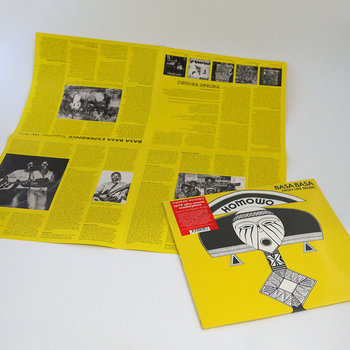 Released in 1979, Basa Basa's newly reissued third album, Homowo, funnels disco, soul and afrobeat into a fluid set of upbeat jams. Part Fela Kuti, part William Onyeabor, the band mixes traditional Nigerian highlife and synthesizers, making for a sound that feels incredibly modern despite this record being almost 40 years old. "African Soul Power" is perhaps the best song from this batch: a buzzing blend of electronics and live percussion embody the album's festive vibe, and the band's mission statement—"making music for the people"—is best exemplified here. Above all, Homowo shows that great music never goes out of style.
Merch for this release:
Cassette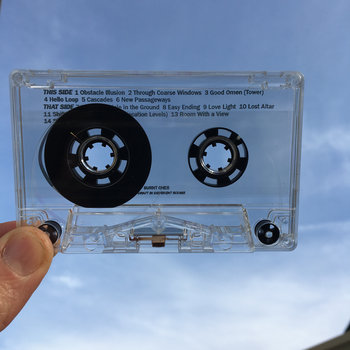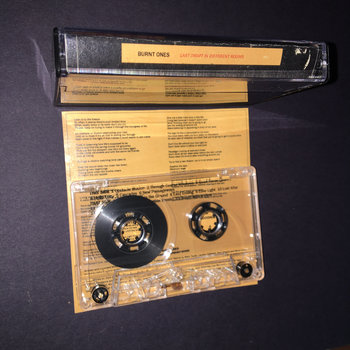 Of all the bands to have emerged from San Francisco's late 00's garage rock scene, Indianapolis transplants Burnt Ones might prove the most compelling. Although their earliest releases belied a love of glammy riffage and T-Rex style strutting, over the course of their discography the band slowly began to move away from straight guitar rock into more audacious and artful directions, incorporating squiggles of synth, mechanized grooves, grainy washes of feedback, industrial sound effects, and experimental noise flourishes into their songs. By the time they released their 2014 album Gift, Burnt Ones were already pushing psychedelia into otherworldly realms beyond the typical genre boundaries, though the music was still grounded in guitars. But Last Drafts in Different Rooms, the band's final release, can't really be called rock music at all. Made up of tracks recorded over the last few years and finished up in Indianapolis (where the band returned after a stint in Los Angeles), this record is a well-paced collection of expansive soundscapes and heady musical ideas that unspool with a slow deliberation. It's a cerebral, daring release that invites (if not requires) attentive listening to unlock it's many pleasures, and a fitting end for one of the more interesting musical projects of the past decade.
Merch for this release:
Cassette, Compact Disc (CD), Vinyl LP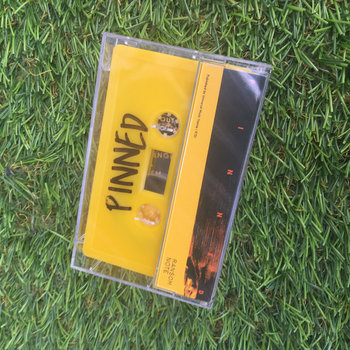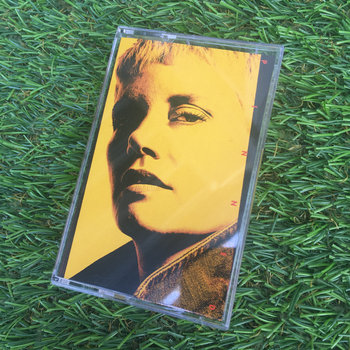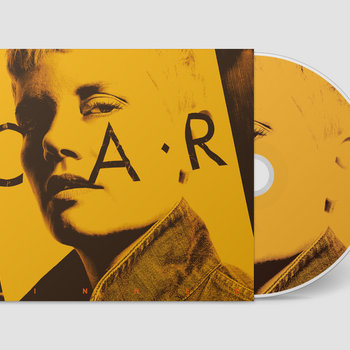 Chloe Raunet, A.K.A. C.A.R., makes minimalist songs that sit proudly and perfectly astride the long fault line between post-punk and synth-pop, the less glossy underbelly of new wave: ticking beats, moody synths that can stab like icicles or drip like the first warm day after a snowstorm, vocals as poetic recitation or sing-song taunt. Even the most experimental of the lot ("Random Words") has its hooks; "Cholera" could fit right in on So Young But So Cold or B.I.P.P.P.; "Daughters" sounds like ghosts haunting a hollowed-out pop framework. "Flat Out at the Sockhop" is my new personal anthem for the remainder of the winter; its lyrics prod at the sense of resilience found in personal upheaval ("I'm flat out but I ain't erased") and its twitchy beat is a motor forward. Raunet cut her teeth in the more party-ready electro group Battant, and one can still hear a bit of her exhortative delivery from that group peeking through in Pinned's more spirited moments (it is her second solo album), but the stripped-back production and more introspective nature of the C.A.R. project really suits her.
Merch for this release:
2 x Vinyl LP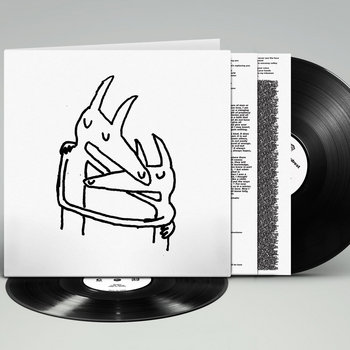 Since I've already essentially written a doctoral thesis on this record for our Album of the Day, I'll keep my words here brief: Twin Fantasy is the best Car Seat Headrest to date, a dizzying exploration on art, identity, reality, fiction, and romance. The songs manage to be knotty and complex without sacrificing the adrenaline rush that's supposed to accompany a triumphant rock song; two of them clock in well over 10 minutes, and every second of them are earned. Twin Fantasy is the kind of gauntlet-drop record that separates major talents from flashes-in-the-pan. By the end of the album, it's clear Car Seat Headrest fall firmly in the former camp.
Merch for this release:
Compact Disc (CD), Vinyl LP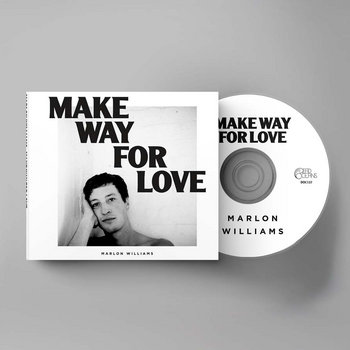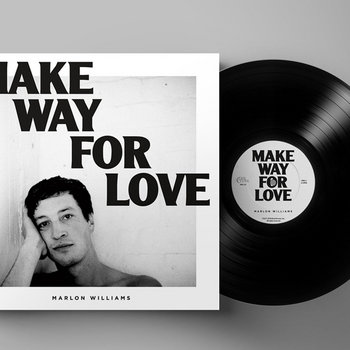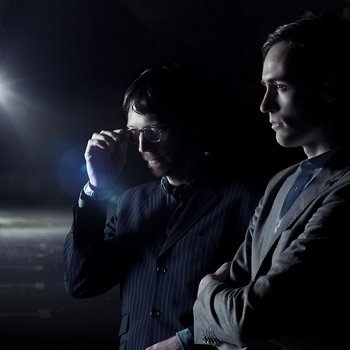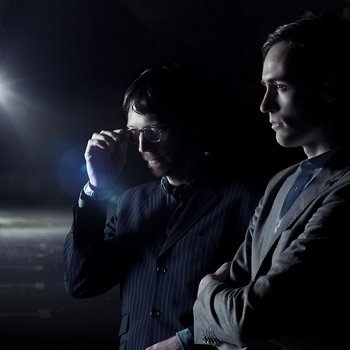 Merch for this release:
Compact Disc (CD), T-Shirt/Apparel, Vinyl LP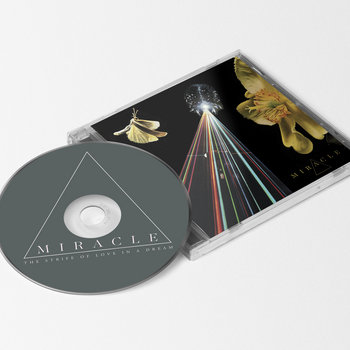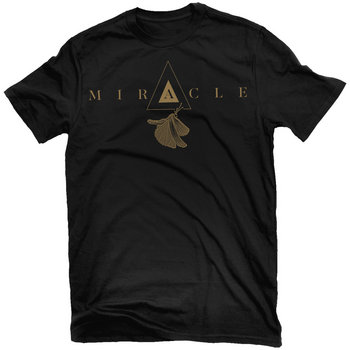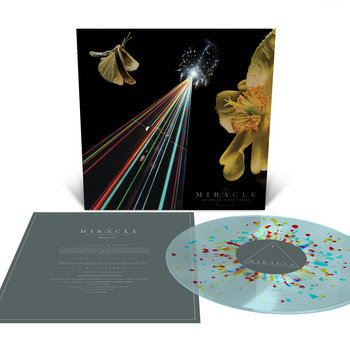 I grew up on new wave, have written multiple times before about how Human League was my first favorite band, and have seen Depeche Mode a potentially embarrassing number of times, so Miracle's The Strife of Love in a Dream is like having my deepest, most primal music-lover itch being scratched in an incredibly satisfactory manner. The duo of Zombi's Steve Moore and multi-instrumentalist Daniel O'Sullivan make lustrous, obsidian synth-pop that incorporates all of the infectious melodies, rich textures, and evocative details of its late '70s and early-to-mid-'80s forebears (in anyone else's hands, the very long guitar solo in "Light Mind" would be ridiculous; in theirs, it's a delight). "The Seventeen Nineties" (ha) has an industrial backbone swathed in dream-pop cheesecloth; if you're familiar with Moore's work in Zombi as well as his soundtrack work, you'll know that he has a masterful hand with layering and structure and an eye for places to take interesting turns (such as the swerve into psych-drone at the end of this very track). With this project that's half homage and half evolution, Moore and O'Sullivan have managed a 12″ that has my inner six-year-old flipping it to the point where my parents want to take it away from me so that I'll stop hogging the record player.
Back Catalog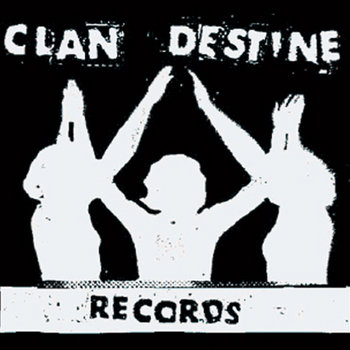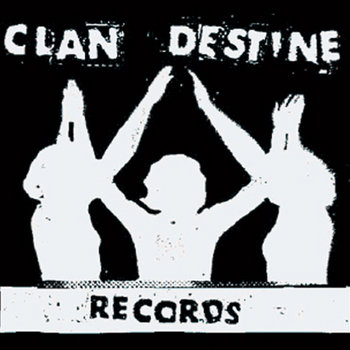 I've been fully obsessed with the Glasgow label Clan Destine Records (as the saying goes: smash that "follow" button) for a little over a year now. Everything about them appeals to my sensibilities: there's an air of deliberate mystery about them, most of their artists have never made it to the U.S., that I know of (I'm not even sure who half of them are), and their output swings from forbiddingly dark, synth-driven neo-Goth to mixtapes of Exotica, trap rap, black metal, and more that tend to sell out within seconds of appearing on Bandcamp. (Snagging one before they disappear has become my own personal game of Pokemon.) Unmasking the Wound is one of those "forbiddingly dark" records. A five-track EP by Bloom Offering, the solo project of Nicole Carr, the album groans and heaves, with funeral-mist synths rising and falling over Carr's distant, distorted voice. This is mood music for when you want to feel terrified: "Linger" lays a bed of Badalamenti-style synths over a dead-eyed backbeat while Carr's voice hovers like a specter above them. "Sanguine" foregrounds a beat that sounds like the dripping of a melting metal icicle, and her voice is reduced to little more than static. The synths are the key to the record: always present, always moaning and sobbing, giving every single song a chilling, deathlike pallor. Unmasking the Wound is marvelously morbid, another fine entry from a label whose mystery continues to grow.