ESSENTIAL RELEASES
This Week's Essential Releases: Jazz, African Country, Minimal Synth & More
By Bandcamp Daily Staff · August 17, 2018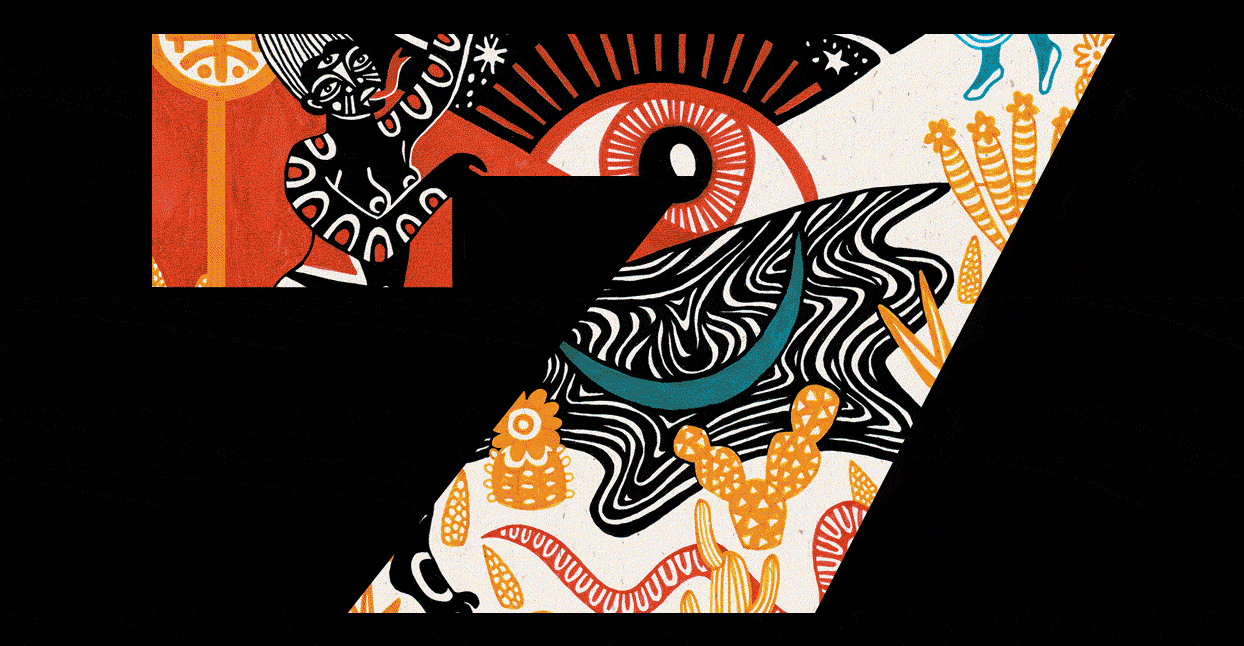 Welcome to Seven Essential Releases, our weekly roundup of the best music on Bandcamp. Each week, we'll recommend six new albums that were released between last Friday and this Friday, plus pick an older LP from the stacks that you may have missed.
New Releases
Merch for this release:
Vinyl LP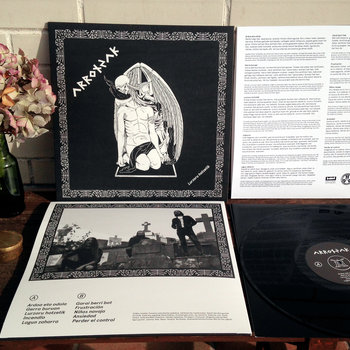 This Basque band makes zippy, melodic, driving punk with a bit of a goth touch (it's those clean, spindly riffs)—that Observers/Red Dons type of sound. This is their second full-length since forming in 2016, and their songwriting has only gotten punchier and hookier since then. The tension and use of space on tracks like "Frustración" and "Incendio" are expert; though the music itself isn't complex, it's difficult to execute a style like this so well. On a recording like this one, where every element comes through so clearly yet blends so seamlessly, it's apparent that it's both the taut songwriting and precise execution that make Arrotzak so special. (Plus, the survival of the Basque language is important, and hearing it lyrically drive punk songs is a delight.)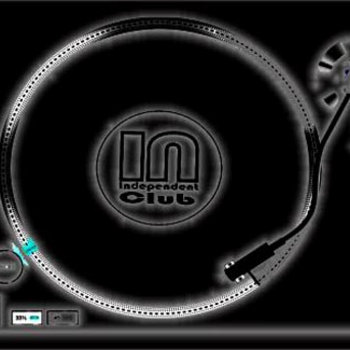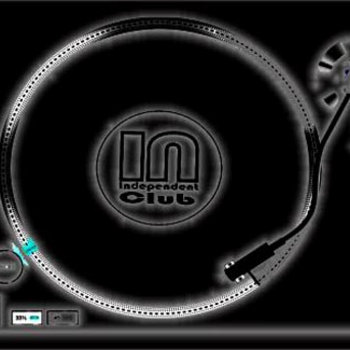 Merch for this release:
Cassette
The solo minimal synth project of NYC musician and visual artist Marcea Decker, Bad Penny's sound is pointed less toward the poppy end of that style's spectrum and more toward the experimental end. (I can hear Decker's work fitting in, for instance, on Gudrun Gut's Monika Enterprise label.) There are dreamier moments on this album, like "In the city," that are quite surprisingly lovely, but it's Decker's stentorian delivery, yelps, and roars on tracks like "Night will come," "Void will laugh," and "Dead weight" that hook in underneath the breastplate, especially as juxtaposed against the smeary synth backdrops and firm, punctuating beats she comes up with. (When Decker repeats in "Dead weight" that "I will not carry you, carry you, carry you," it is both very straightforward and barbed with implication.)
It's worth mentioning that I loved this brief EP from Hey Jellie before I knew its two members used to be in Erase Errata, a band I loved. (Yes, I am aware that their photos are on the cover, but it's been a few years since I've seen Erase Errata live, and facial recognition is something I struggle with on the regular.) I mention this for two reasons—the first is that I had no predisposition to like or dislike this when I first pressed play (the EP's appearance on this list should give you a good idea of where I landed). The second reason I mention it is because there's nothing in these songs that points back to EE's barbed, scrambling sound. Instead, much of Hey Jellie leans toward ominous, shadowy darkwave—the harrowing "I"M DEAD," with its icy, stabbing synths, wouldn't be out of place on a Knife record. The four songs here (plus two remixes) stick mostly to shadowy terrain; the throbbing "Pet Bear" is little more than sinewy bass, a few chilling keyboards, and Jenny Hoyston's coiled, staccato vocals. Guitar makes an appearance on opening track "Going Back," but it mostly serves as a mirror of Hoyston's tripping-up-the-stairs vocal line. And while it may be brief, the EP finds its way into the bloodstream—there's something almost supernatural in its spectral sound. With any luck, a full length will not be far behind.
Merch for this release:
Vinyl LP, Compact Disc (CD)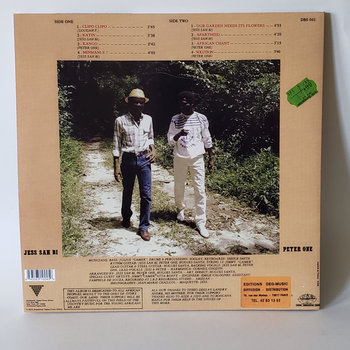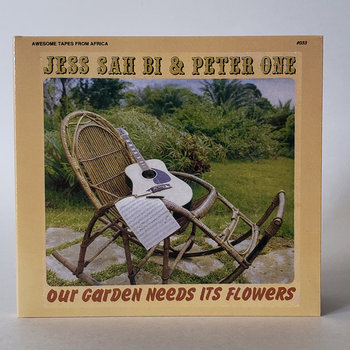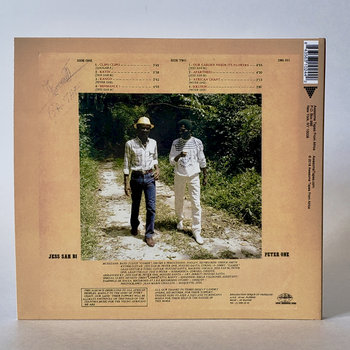 When I think of the Brooklyn-based label Awesome Tapes From Africa, I think of old disco and funk, not folk. But their latest release, Our Garden Needs Its Flowers, fits perfectly alongside the likes of Hailu Mergia and Professor Rhythm, even if it sounds completely different than the other projects on the label's Bandcamp page. Jess Sah Bi and Peter One were one of the most popular acts in West Africa, playing with large bands in stadium-sized audiences in the 1980s. Released in 1985, Garden is quiet liberation music in the simplest form—unhurried, observant, open-hearted. Blending '60s folk, American country and highlife, Sah Bi and One called for an end to Apartheid in South Africa, summoning peace from their blend of serene guitar rhythms. Following their album's release, the musicians enjoyed a life well beyond their art, but for a moment in time, Sah Bi and One were two of the biggest artists going, and their message still resonates almost more than 30 years later.
Merch for this release:
Compact Disc (CD), Cassette, Vinyl LP, 2 x Vinyl LP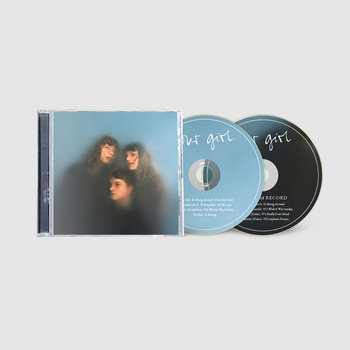 The debut album from the Brighton group Our Girl is a masterclass in balancing beauty with chaos. The former comes in the form of frontwoman Soph Nathan's assured, steadily-gliding vocal melodies; the latter comes in the pulverizing guitars she surrounds them with—big, tumbling, shoegazey clouds of sound that fill out the empty corners of every song. But for as loud as Stranger Today gets—and on songs like the the grinding "Two Life," it gets plenty loud—the distortion never swallows the melodies. The glorious, widescreen opener may be shot through with MBV-style guitar whooshing, but Nathan's voice cuts through the vacuum, keeping the song's center in place. Ditto "Being Around" which, without Nathan's commanding performance, could collapse into an avalanche of sound. The back half of the record gradually gives way to a more subdued approach, but the results are just as riveting: "Level" is lit up by tiny pinpricks of guitar before the chords finally rush in during its final two minutes; "I Wish it Was Sunday" alternates hushed verses and quick slashes of guitar. Stranger Today delivers on the promise of the group's early EPs, and makes a strong case for further victories ahead.
Merch for this release:
Vinyl LP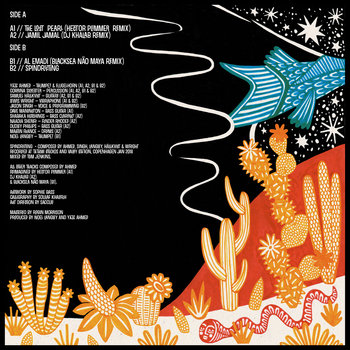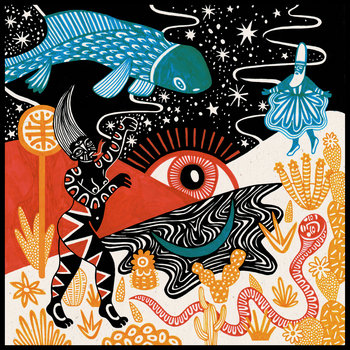 In a year where U.K. jazz ascended to the fore, Yazz Ahmed made waves by fading into the background. Not that she did that by any means, but 2017's La Saboteuse was perhaps the most relaxed of all the great jazz records that came from the region. Her new remix album sets a completely different tone, unleashing waves of club-inspired dance in a quick 18 minutes. The music feels glitchy; in the case of "Jamil Jamal," DJ Khalab turns the La Saboteuse track into a cavernous stomp of skittering drums and trance-inducing synthetics. The Al Emadi remix pushes Ahmed's horn to the back, bathing it in layers of fuzz and beach-inspired electronica. "Spindrifting" recalls the meditative aura of Ahmed's landmark LP, mixing Bahraini rhythm with oscillating wind instruments. Ahmed's new remix EP adds festivity to her aesthetic, proving that she can rock several different audiences with the greatest of ease.
Back Catalog
Merch for this release:
Compact Disc (CD), Cassette
While we're waiting around for the next Nirvana, let's talk about the guitar sound most closely associated with that band: a combination of chorus and distortion that instantly locates a song within the early 90s sonic nexus no matter when it was actually made. While the combo has been overused to the point of cliché, some bands manage to make it sound modern and even fresh. With a keen sense of the absurd and a tender heart beneath all their teeth, Nashville's Sad Baxter is one them. Their excellent recent EP So Happy sees them taking a self-aware yet joyful approach to grunge. From twisty opener "Love Yew" through fist-pumping highlight "Believe Me," these songs are as catchy as they are scabby. Deezy Violet's raw vocals (drummer Alex Mojaverian provides subtle backing harmonies—a cool and unexpected touch) are the perfect match to her smart and literate lyrics, which zip back and forth from love to hate to all the places in between.