COLLEGE RADIO STATION
Better Know a College Radio Station: University of Oregon's KWVA
By Ally-Jane Grossan · April 12, 2018
For many obsessive fans who grew up in the pre-Internet era, a passion for music was sparked in the dingy basements and dark booths of college radio stations. Despite sound boards that are decades out of date and tastes that are rapidly changing, the collegiate airwaves tradition has endured. The best college stations remain dedicated to delivering music that fall outside the purview of Billboard-charting mainstream radio.
If anything, the shifting climate has caused student station managers and music directors to work harder at keeping their stations relevant. And with good reason: at the radio station, they find comrades with whom they can trade mixtapes and stay up late into the night raving about life-changing B-sides. We speak from personal experience: even if our first shows were at 4am on Tuesday nights, they were the best two hours of our entire week.
In our column called Better Know a College Radio Station, we spotlight the programmers, music directors, and general managers who make sure the "On Air" light never burns out.
This month we chat with Bobby Schenk (Reggae Rob), Programming Director; Tess Novotny (DJ Nebulon), News Director/StoryTime Director; Ayla Burnett (DJ Ginger), Music Director; and Charlotte Nisser, Station Manager of the University of Oregon's KWVA 88.1 FM.
What is KWVA?
Bobby Schenk: We are KWVA Eugene 88.1 FM! The WVA in the name stands for Willamette Valley Alternative. Our website doubles as a makeshift blog for music reviews, news and sports, and some concert/festival writing as well. It needs to be updated however! We've been reviewing last year's Sasquatch lineup for going on six months.
Tess Novotny: We have a student-run News Department that broadcasts news, creative storytelling, and arts and culture programming from 7 to 8pm Monday through Thursday. We also host a weekly talk program with our county public health department. We are working on creating a complete, accessible archive of all of our programming, but you can find some past work in an archive.
Charlotte Nisser: KWVA has a variety of tags: 'Just left of Jesus' is an old popular one (on an old-school dial radio, you have to go left past all the religious stations before getting to KWVA, but it also doubles as a political idea with KWVA being a college station at a liberal arts university). Also popular is '88 point wonderful' which we printed on a T-shirt with a rainbow.
Tell us about the history of your station. When did you start broadcasting? How has the station evolved over the years?
Ayla Burnett: KWVA began broadcasting from a converted women's bathroom in 1993. This year will be our 25th anniversary! In the past year, we recently moved into a new and improved space. While we miss the character and history of the converted women's bathroom that was floor to ceiling covered in art, music memorabilia, and stickers, we are excited to make history in our new space. We have two on-air studios, and two production studios. In addition, we have a large room designated as the music library to house the thousands of CDs and records that belong to the station, a luxury that we did not have at the previous station space. We also have bigger and more offices for staff members, and a larger lobby for hangout and music listening space. We also host bands for live sessions every Sunday in the lobby area. The station has evolved tremendously in involvement, programming, diversity of music, and of people.
Describe the culture of your station. Is it all college students or do members of the community participate as well?
Burnett: We have an incredibly diverse culture at KWVA that includes students and community members. While the ratio of student DJs is higher than community members, we have a solid handful of community members that have been a special part of KWVA, some for many years, and some for decades. Both students and community members bring eclectic personalities and music tastes. While many say when referring to KWVA that when you tune in 'you never know what you're going to get,' which is very true, there's a unified nature of dedication to playing music that would not otherwise be heard on other stations. We prefer to stay away from the mainstream music market and focus on shining light on lesser-known musicians and the world of underground, obscure art. KWVA does have strong roots in metal, psychedelic, and garage rock music and these still ring true today. However, there has been a growing popularity of electronic and synth pop and rock music in the past five years.
Novotny: Student producers in the News Department try to report and tell stories that affect UO students as well as the larger Eugene community. One News Department show, called Anarchy Radio, is lead by community member John Zerzan. He has been hosting this radical anarchist political talk show offering analysis and critique of technology and civilization for over 15 years.
What's playing on the air Tuesday at 4:30am?
Schenk: DJ Steggy is normally DJing on Tuesdays from 4 to 6am! She's been playing a lot of Brockhampton lately.
What are some local bands in heavy rotation at the moment?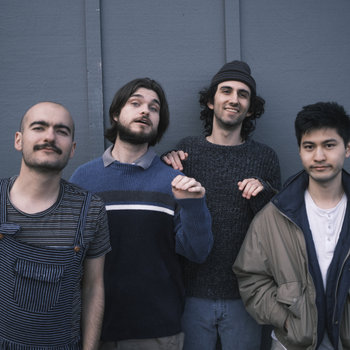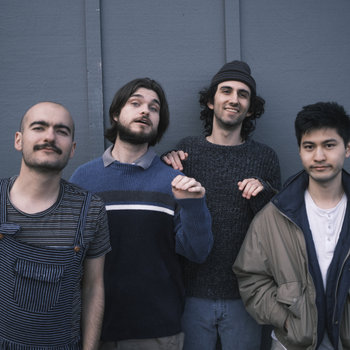 Schenk: Spiller is a big one. They put a great spin on math rock and they've been growing very steadily. They're one of the oldest bands in the college scene right now. Creep Creep Janga's EP came out this year too, that's some great local psych-rock. The Sunday Bump are excellent too…the list goes on and on!
Burnett: A local band that has played a lot on rotation is electro-swing group High Step Society. Marv Ellis and We Tribe, a hip-hop and jazz group out of Eugene also gets quite a bit of airplay. In addition, Eugene has a great community of psychedelic and garage rock bands that get played a lot, including VCR, Sacred Trees, Le Rev, and Surfs Drugs.
Merch for this release:
Cassette
What will you miss most about working at the radio station after you graduate?
Schenk: Radio in the mornings has always felt special to me, so I'll definitely miss my show. But what I'll really miss is training new DJs. It's a really remarkable feeling to introduce people to radio and its possibilities, and you always seem to meet unique and fantastic people with exceptional music taste. Making friends while also spreading the joy that is college radio has always been an incredible privilege to me, and I'm going to have trouble letting it go. I think I'll always be involved in radio, one way or the other.
Burnett: I will not only miss the community that I have grown with, but also the incredible exposure to music and the connections that I have made with record labels, artists, and promoters from all around the world. Everyone that I work with inspires me on a daily basis in more ways than I can say and I will strive to continue making these fulfilling connections.
Novotny: I will miss having a place to meet people that are as absurdly fascinating and intelligent as KWVA volunteers! I have met people at the station whose dedication to music and/or news programming profoundly impacted the way I view a radio station's role in its community. I will also miss tuning into my friends' shows at all hours of the day.
What bands you're excited about right now?
Merch for this release:
Vinyl LP,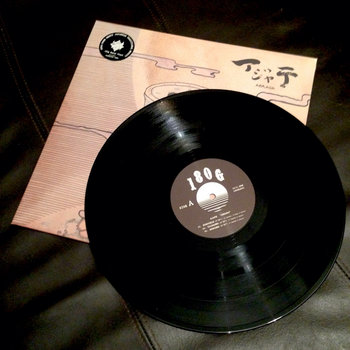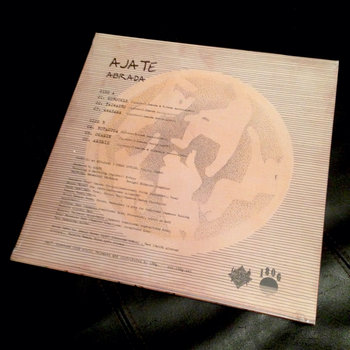 Schenk: I'm a huge reggae fan, and I love all Afrobeat and African music. So Ajate's sound (they make their own instruments, and combine traditional Japanese music with Afrobeat) and origins fragmented my skull. I listen to this album once a week at the very least.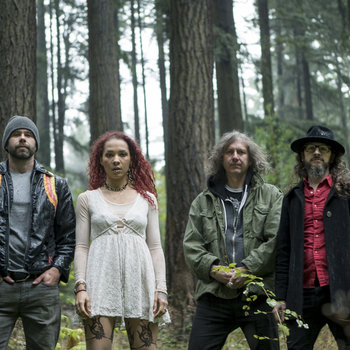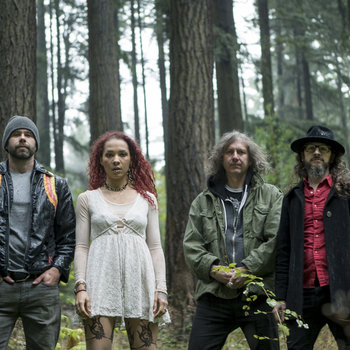 Schenk: On the flip side, I also listen to a lot of stoner and doom metal, and I recently discovered Portland locals Witch Mountain. I love the heaviness of their sound combined with Kayla Dixon's soaring, vocals. She sounds like Stevie Nicks but with more smoke. It's equal parts study and mosh music, and I'm pumped for their new album.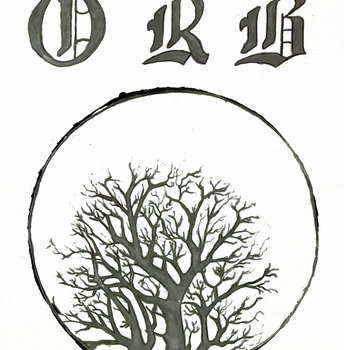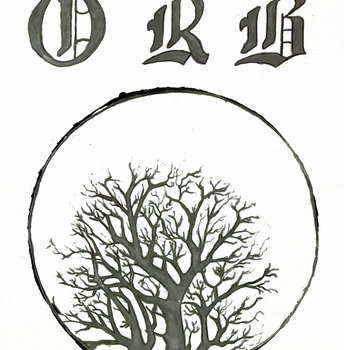 Schenk: Orb is hard-rock garage psychedelia that sounds like King Gizzard meets Thee Oh Sees. Birth is my all-time favorite album to skate and ride my bike to, it just makes me want to slowly headbang until my neck snaps. Their new album is even weirder.
Schenk: International Dub Ambassadors are doing some amazing things, and they make some monstrously good dub. They hail from Puerto Rico, and their music creates an amazing hybrid of traditional and experimental sounds. I cannot wait to see what they put out next.
Merch for this release:
Cassette, Vinyl LP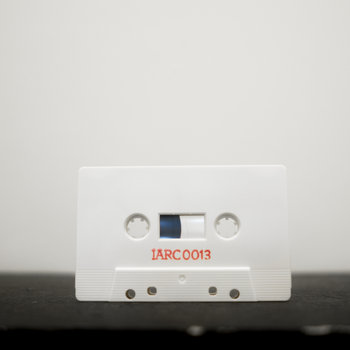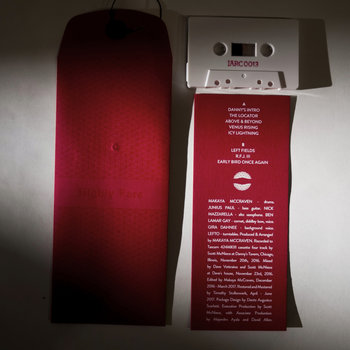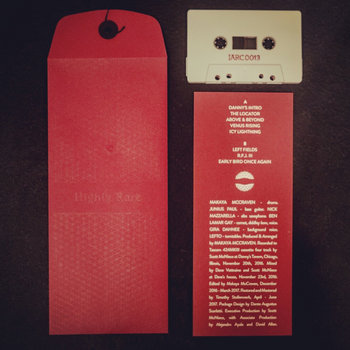 Schenk: I just started listening to Makaya McCraven, and his new tape Highly Rare is a bible for anyone who likes listening to beats. I'm just now discovering his work and the label International Anthem, so it's pretty eye-opening for me. Like hip-hop sound collage.
Burnett: King Gizzard & the Lizard Wizard never fail to surprise me with how consistently great their albums are, given how many and how quickly they have released in the last year.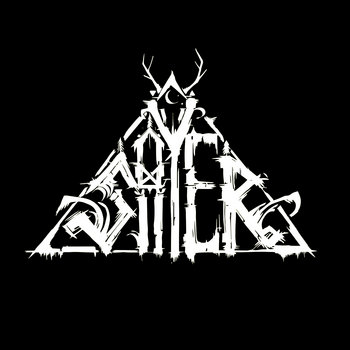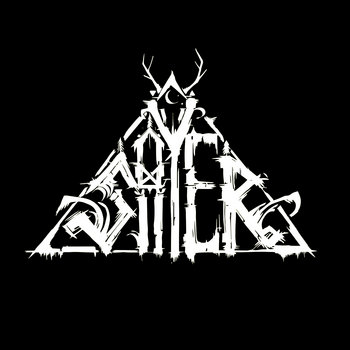 Burnett: Sayer is an electronic music producer out of California. He creates that deep, heavy, metal-like electronic music that I cannot resist headbanging to. Some of the songs on his new EP are incredibly melodic as well given the extreme amount of heavy synth involved.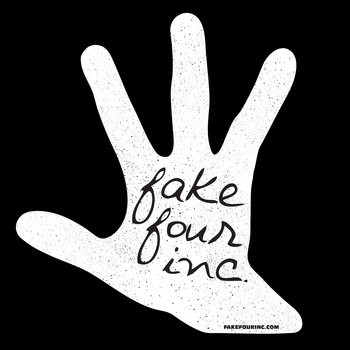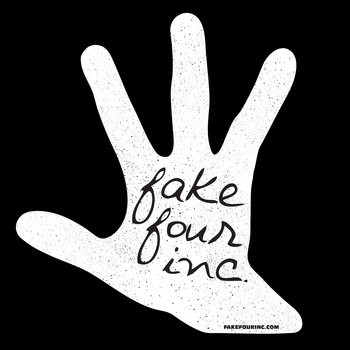 Burnett: I recently found out about Fake Four Inc. and it has everything I want. Classic head-nodding hip-hop beats with Spanish lyrics and fusion of interesting trippy sounds to top it off.
Merch for this release:
Vinyl LP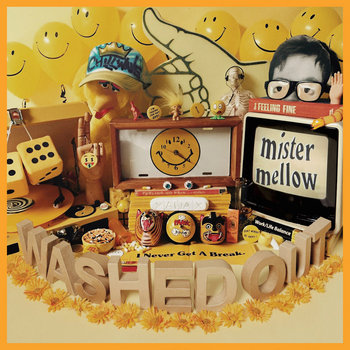 Burnett: I know that Mister Mellow by Washed Out isn't all that new anymore, having been released in June, but I am still so excited about it. It retains the beautiful dreamy vibe that Washed Out has displayed on previous albums, while bringing new, more danceable, almost R&B type beats after signing with Stones Throw.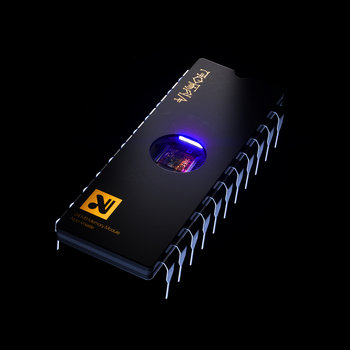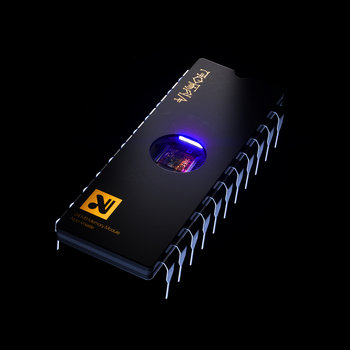 Burnett: I am obsessed with this synth music wizard who lives in Portland. Every EP he has released in the past year I love. It's melodic, hard-hitting, and very technical.
Why is college radio important?
Schenk: College radio and radio in general changed my life. I highly encourage anyone and everyone to try and get involved in it, because it's a unique opportunity to give back to your community that many people do not get. There's just something magical about playing a John Coltrane song at 1:45am on a Thursday and knowing that someone out there is listening.