COLLEGE RADIO STATION
Better Know a College Radio Station: WSUM
By Ally-Jane Grossan · February 12, 2018
For many obsessive fans who grew up in the pre-Internet era, a passion for music was sparked in the dingy basements and dark booths of college radio stations. Despite sound boards that are decades out of date and tastes that are rapidly changing, the collegiate airwaves tradition has endured. The best college stations remain dedicated to delivering music that fall outside the purview of Billboard-charting mainstream radio.
If anything, the shifting climate has caused student station managers and music directors to work harder at keeping their stations relevant. And with good reason: at the radio station, they find comrades with whom they can trade mixtapes and stay up late into the night raving about life-changing B-sides. We speak from personal experience: even if our first shows were at 4am on Tuesday nights, they were the best two hours of our entire week.
In our column called Better Know a College Radio Station, we spotlight the programmers, music directors, and general managers who make sure the "On-Air" light never burns out.
This month, we chat with Izzy Fradin (Music Director), Carlton Cook (Program Director) and, Aleesa Kuznetsov (Station Manager) at WSUM 91.7 FM Madison, The Snake on the Lake.
Tell us about the history of your station. When did you start broadcasting? How has the station evolved over the years?

Aleesa Kuznetsov: Before WSUM, there were a few college radio stations dating back to the 1960s. After many trials and errors with multiple stations, and trouble with the FCC, WLHA—the main station—was shut down. From 1993-2000, there was a court battle within the Wisconsin Supreme Court to build a radio tower. Finally, in 2000, the permit was passed and construction began. WSUM officially started broadcasting February 22, 2002 at 2:22 pm from Vilas Hall. In 2008, a new campus building was constructed, which now houses the current radio station, which has seven studios, a student staff of 15, and over 250 volunteer DJs.
How do you let DJs know what's new? Do you have pile of CDs? Is there a promo folder? Do you have a weekly newsletter? Tell us about how you run your station…
Izzy Fradin: I send out a weekly email to all of our DJs talking about all of the cool new stuff we've got in at the station, with a little blurb about some of the artists they might not be very familiar with. We also do music appreciation club once a week, where all of our DJs are invited to listen to one record as a group, then we meet for an hour and all discuss the record for the first part, then talk about all sorts of other music we've been listening to that week as a group. It's a really cool way for everyone to learn about new music and learn from one another's diverse artistic interests.
Describe the culture of your station. Is it all college students, or do members of the community participate as well?
Carlton Cook: WSUM exec staff is all students, besides two full-time non-student employees (Dave, General Manager, and Laura, Engineer). Most of the DJs are students, however we have a small group of faithful community members who have been DJing here for a few years now.
What is your station best known for?
Fradin: Supporting the local Madison scene, and the huge diversity of shows we have on-air. We've had a series of program and music directors who are really involved in the local Madison scene, and I think it's become a real big focus for us over time. We are always looking for new ways to empower and support local artists and musicians because Madison has a really unique scene and it's really important to us that we enable it as much as possible.
What are some local Madison bands in heavy rotation at the moment?
Fradin: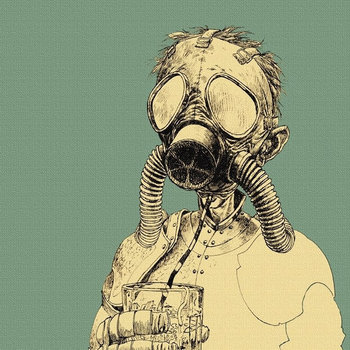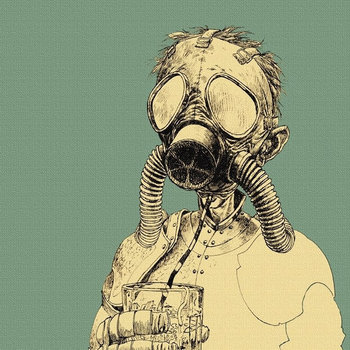 What are your most popular shows?
Cook: Our most popular show is a reggae/dub show called U-Dub, hosted by Kayla Kush. She's been on the air for almost 10 years now, in the same Wednesday time slot at 7pm. Kayla plays anything from classic roots reggae/rocksteady to newer sounds in the genre. She is a WSUM staple, and regularly DJs at bars around Madison. She also features many interviews with bands and, with the help of our Assistant Technical Director Karl, records live sessions from our conference room.
Another really popular show is A Spectacular Commodity, hosted by our old program director, Emili Earheart. She plays experimental music of all kinds and is a walking encyclopedia of musical knowledge. Expect anything from '80s dream-pop to modern classical.
What are five bands that you're really excited about right now?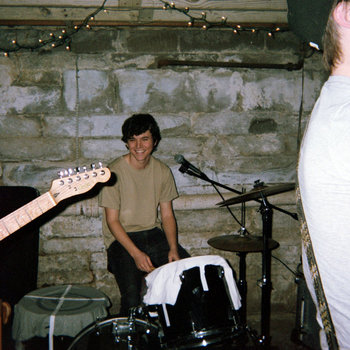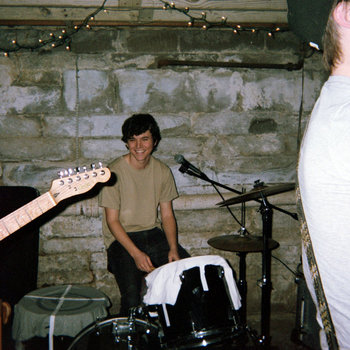 The Pills are one of the most exciting acts coming from the Winspear record label at the moment. Their sound is somewhere between Talking Heads dance punk and Ariel Pink psychedelic twee pop, but it's also something totally different. The speed of their songs is so high energy and exciting, but their melodies and vocal effects keep things lighthearted and fun. They seem to encompass so many styles at the same time, and they are so young. Max Barnett, the guy who writes the songs, did their whole album DIY which is also super rad.
Rand, Ramsey, and Josh are three guys who go to DePaul in Chicago. We saw them play a house show up here in Madison, and were instantly sold on their sound. They've got this Strokes-y lo-fi sound, but with a southern rockabilly twang that just hits all the right rock 'n' roll chords. While they wear their influences on their sleeves, they are completely original and it's so refreshing to find acts like that.
Merch for this release:
Compact Disc (CD)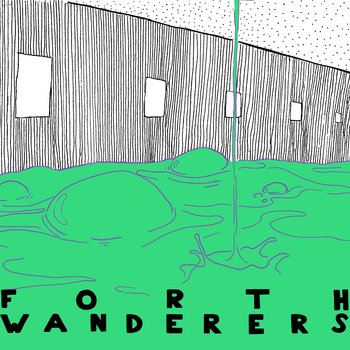 There is something incredibly enchanting about the Forth Wanderers. Eva's vocals have this way of teasing your emotions and registering the heaviness of nostalgia with the moodiness of being a young adult that I have yet to find anywhere else. And that over these borderline math-y guitars that have so much Pavement, but also something so new and crafty…it just never gets old.
Merch for this release:
Vinyl LP, Compact Disc (CD)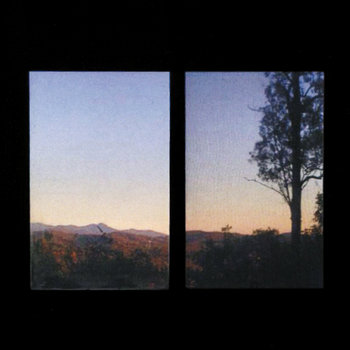 Detroit-based indie rockers. In the vein of Silver Jews/Pavement. Incredible songwriting, heartfelt lyrics, their self-titled album really makes you feel what they're feeling—songs about love, moving on, all that good stuff.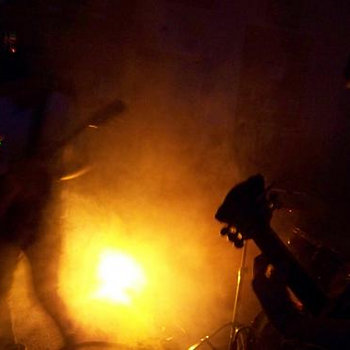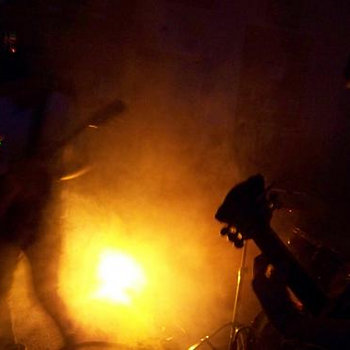 Atmospheric black metal from South Dakota. Walks the line between beautiful and beautiful perfectly. These guys haven't released a bad song yet, and seem to be progressing their sound with every release.
Do you ever interact with stations at other schools? What's that like?
Kuznetsov: We have the opportunity each year to attend the College Broadcasters Incorporated (CBI) National Electronic Media Convention. This weekend-long event includes workshops and sessions, where we get to collaborate and learn from other college radio and television stations from around the nation. We also attend the Wisconsin Broadcasters Association (WBA) Student Seminar, in which we attend sessions and workshops with college media outlets within Wisconsin. These events are an awesome opportunity to get to learn and interact with our peers who are all doing amazing things at their student media outlet.
What's the best thing about working in college radio?
Fradin: The friends. And also just in general relationships built upon a mutual love of music are the strongest and best ones out there. Also the free music/concerts.
Kuznetsov: Getting to interact with so many people with all different music tastes and/or passion for sports or talk media. Everyone is so passionate about what they do on-air and it's really cool to see it all come together.
Cook: Discovering new music every single day and making new friends.