COLLEGE RADIO STATION
Better Know a College Radio Station: Wesleyan's WESU
By Ally-Jane Grossan · March 13, 2018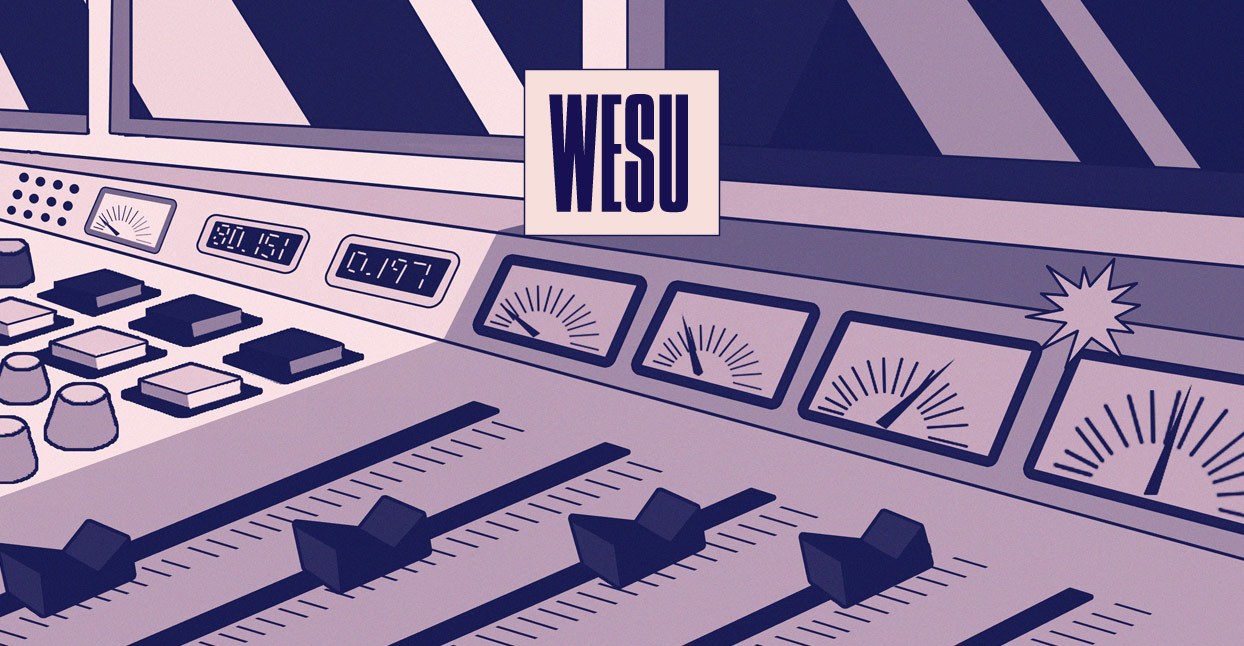 For many obsessive fans who grew up in the pre-Internet era, a passion for music was sparked in the dingy basements and dark booths of college radio stations. Despite sound boards that are decades out of date and tastes that are rapidly changing, the collegiate airwaves tradition has endured. The best college stations remain dedicated to delivering music that fall outside the purview of Billboard-charting mainstream radio.
If anything, the shifting climate has caused student station managers and music directors to work harder at keeping their stations relevant. And with good reason: at the radio station, they find comrades with whom they can trade mixtapes and stay up late into the night raving about life-changing B-sides. We speak from personal experience: even if our first shows were at 4am on Tuesday nights, they were the best two hours of our entire week.
In our column called Better Know a College Radio Station, we spotlight the programmers, music directors, and general managers who make sure the "On Air" light never burns out.
This month, we chat Beth Townsend (DJ Balsamic), President; Babe Howard (DJ PigInTheCity), Vice President; and Meg West (DJ Megnanimous and bass player in MEG), Program Director of WESU Middletown: Wesleyan's college and community radio station.
How can we find you?
Beth Townsend: Our legal ID is WESU Middletown. Short, sweet, and to the point. Every DJ has to say it four times during their show. People have to know what they are listening to!
Our Music Director's Blog is a great online resource for music updates and thoughts alongside our regular programming. Our music directors are members of the board who receive music from labels, local artists, and other musical outlets. They are responsible for charting music, as well as organizing our station's music library. They have an awesome, hands-on job that keeps them on the pulse of the music world, so having this blog is a great way for our listeners to stay in touch with the station's music library. We also have an active social media presence, thanks to different members of the station and our current Public Relations Director, Jake Margolis. Our social media is a great way to keep up with events, special shows, or updates from WESU.
Babe Howard: Currently we're working around the clock to up our Instagram story game. Throw us a follow. Our Facebook page is pretty like-worthy, too.
Tell us about the history of your station. When did you start broadcasting? How has the station evolved over the years?
Howard: WESU has been around since 1939. The section that covers this in our training manual for new DJs is actually called Mischievous Beginnings, for pretty good reason—the two young guys who started the station jerry-rigged a tiny transmitter and a gramophone in the basement of a dorm called Clark Hall (where Meg and I lived freshman year), using maintenance tunnels to push the signal through the whole building. This was not necessarily legal, and also incredibly cool. Although it was founded by students, today we are only part of what makes the station run. WESU has an incredible full-time General Manager, Ben Michael, who oversees everything on a day-to-day basis at the station, from technical maintenance to the organization of pledge drives and public events to serving as a conduit between the two spheres of WESU employees. He works with the student board members (us) to make sure we're pulling in an audience composed of both students and anyone with a radio in the area.
Townsend: While broadcast was restricted to campus in our early years, the Middletown community has been a part of WESU since the '60s, when we started broadcasting in FM.  WESU serves as a community voice and by the '80s many community members were filling up slots as DJs at the station. Some have even been on air for decades! WESU eventually moved from Clark Hall in 2000 to where we are today and we've been developing and adapting ever since.
Howard: Our location now is pretty sweet—we share a wall with the Wesleyan newspaper, the Argus, and are directly above the Red and Black Cafe, which is home to what many call the best grilled cheeses on campus, and what I certainly would consider the greatest lentil soup I've ever had.
What are some local bands in heavy rotation at the moment?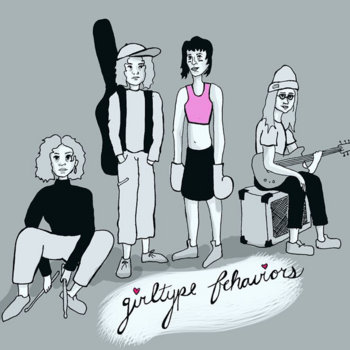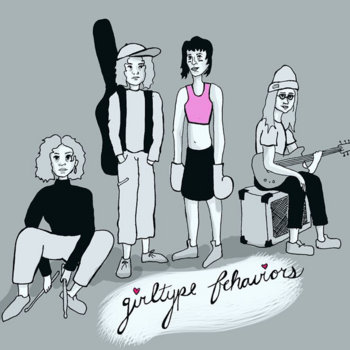 Townsend: Girltype Behaviors describe themselves as: 'snack punk jogging through cream.' I think this description fits them well, because they're pretty unpredictable. One thing you can rely on is that their energy is awesome. They have a strong presence on Wesleyan's campus, and have played a lot of local shows in Middletown too.
Townsend: Goo has to be one of the most popular on-campus bands currently. The reverb on their instruments and the warm vocals of Beck Zegans and Bram Wollowitz makes their sound glow. They hosted a really fun secret house show in early October, which was one of my highlights this fall. I hope they continue making music together, because it has to be one of my favorite local bands to listen to.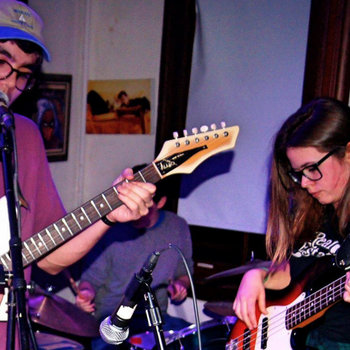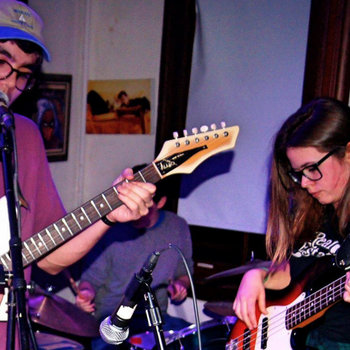 Townsend: Meg is a super tight band that everyone looks forward to seeing. Their clever guitar licks makes them very fun to listen to, and the lead vocalist does a great job of having harsh, deep vocals to complement the bright guitar and drums. Even when they have a show on a Thursday night, a crowd is there to see them.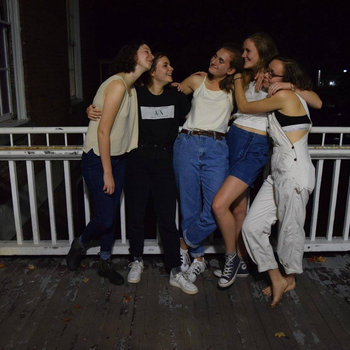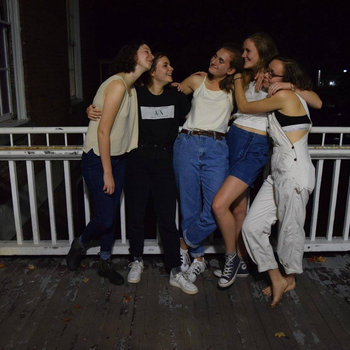 Meg West: BOSSY is a five-piece campus band that came to prominence pretty quickly due to catchy, personal lyrics and a DIY blend of group vocals, keys, and the classic guitar-bass-drums structure that propelled bands in their likeness to fame—like Frankie Cosmos, who they opened for last winter.
What are five bands that you're really excited about right now?
West: I've been non-stop listening to this debut EP by Slender, which I found through Tiny Mix Tapes. I love how their description says they 'seem to be having more fun than anyone making music for themselves.' It's hard to sort through the amount of albums that are available through all platforms, so it's always fun to find something that feels hidden. It's a great, punky, lo-fi EP and a quick listen, so no excuses!
Townsend: I saw Lexie do a surprise opening slot for Girlpool and Vagabon this summer in Washington, D.C. and it was incredibly fun to watch. Lexie is a new project from Greta Kline of Frankie Cosmos, but she doesn't sing lead on all songs. They follow a similar Frankie vibe, but they switch vocal leads and the songs are short and sweet. It's a fun album to throw on any playlist. I am a huge Frankie Cosmos fan, and I'm very excited she's broadening her horizons and working on new projects.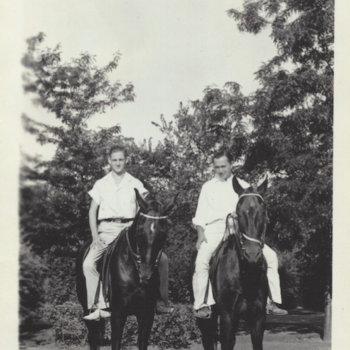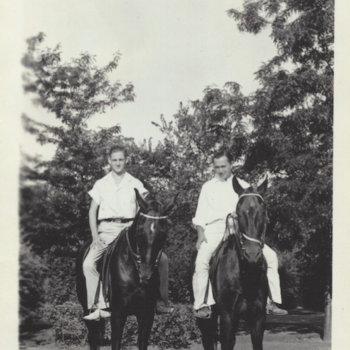 Townsend: This album is something you have to listen to in its entirety. Every song offers something completely different, yet all together it's a fun and near-absurd experience. My favorites on this album is 'Stub My Toe' and 'Amelia.' Listening to the album feels like listening to an old tape you found in the bottom of your old neighbor's trunk. I wonder who the real Rosenbergs are…
Townsend: In the age of the Internet, a huge number of DIY and emerging artists have the ability to be heard. Clairo has to be one of the prime examples of someone who is now gaining tons of traction without leaving the comfort of her own home. Clairo has a lot of raw talent, which can be heard in a song like 'Bubble Gum,' which only has a simple guitar strum and vocal melody throughout, yet still packs so much emotional quality. She dabbles in other genres, too, with R&B beats and electronic pop synths, yet still remains genuine to her voice and sound. And she's so young!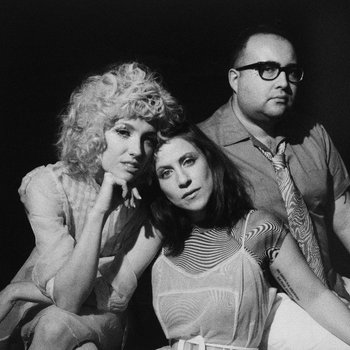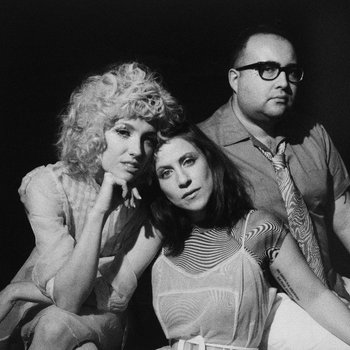 Merch for this release:
Vinyl LP, Compact Disc (CD)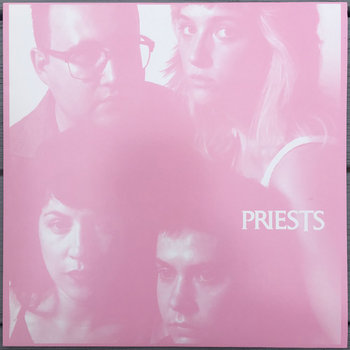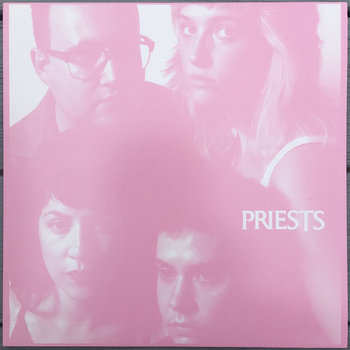 Townsend: I am from Washington, D.C. and I have so much pride that such an amazing band like this emerged from my hometown (although I might mention that D.C. gave birth to many wonderful bands, but is still overlooked as an East Coast music hub). No other song makes me want to yell and dance like their song 'JJ.' Also, one of my all time favorite lyrics is in this song: 'The most interesting thing about you was that you smoke Parliaments, the babiest cigarettes.' Katie Greer is an incredible lead vocalist, that can so easily balance harshness while remaining melodic in her vocal melodies. The song also just has the most incredible dynamics and gets soft right as she sings, 'You thought I was disgusting,' and then builds heavily with bass, and then G.L. Jaguar hits with an amazing guitar lick at the climax. I could go on, but maybe it's best that you give them a listen.
What's the best thing about working in college radio?
Howard: There's something truly powerful about working somewhere that can serve as a platform for a diversity of voices, especially one for those that are often not given one. It's not just in the shows we have on air, but the perspectives people choose to highlight and discuss on air, the guests they invite, or the artists whose music they play and engage with. There are so many Best Things about college radio, but especially on a campus where diversity and open dialogue are encouraged, WESU feels like a concrete embodiment of those values.
Townsend: It's incredibly fulfilling to have a means and reason to curate music and topics that are interesting to me. It's hard to find a better way to express yourself than a radio show where your job is to fill up an entire hour or two of on-air space. Also we now live in a world where we need constant stimulation, and are looking for a quick fix of information, or a hot headline. Having a radio show lets you digest the world around you and how you interact with it.
West: Wholeheartedly agree with Beth and Babe. I think having a radio show has taught me to better articulate myself. When you are on the spot, you really have to distill your ideas clearly and concisely. I have found this challenging and rewarding, and I don't think I would have had this opportunity if it wasn't for college radio. Because we value free-form/alternative radio, there's inherent value placed on what you uniquely bring to the table as a DJ, both with your thoughts and your music taste. I love seeing what comes out of that on everyone's shows.
WESU would like to remind you to 'Keep listening to college radio! Dialogues and music matters!'