COLLEGE RADIO STATION
Better Know a College Radio Station: Rice University's KTRU
By Ally-Jane Grossan · Illustration by George Greaves · November 27, 2018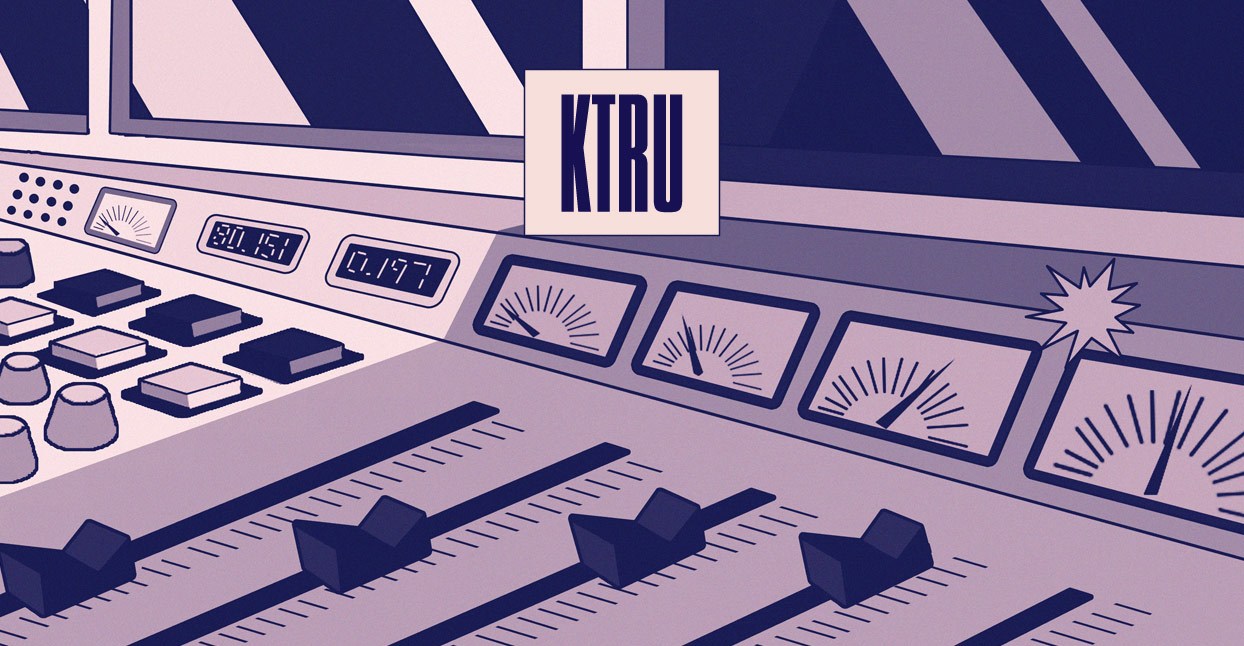 For many obsessive fans who grew up in the pre-Internet era, their passion for music was sparked in the dingy basements and dark booths of college radio stations. Despite soundboards that are decades out of date and tastes that are rapidly changing, that tradition has endured, and the best college stations remain dedicated to delivering music that falls outside the purview of Billboard-charting mainstream radio.
If anything, the shifting climate has caused student station managers and music directors to work harder to keep their stations relevant. And with good reason: at the radio station, they find comrades with whom they can trade mixtapes and stay up late into the night raving about life-changing B-sides. We speak from personal experience: even if our first shows were at 4am on Tuesday nights, they were the best two hours of our entire week.
In this column called Better Know a College Radio Station, we spotlight the programmers, music directors, and general managers who make sure the "On Air" light never burns out.
This month we chat with the DJs and programmers of Rice University's KTRU, 96.1 FM. Listen on the air or via stream, or find them on Instagram, Facebook, and Twitter. We spoke with station manager Hania Ilahi Nagy, music director Eddie James, librarian Leah, music director Carson Ariagno, graphic designer Lola Deng, Noizeletter editor Marlena Fleck, concerts director Lucas Almendra, special operations director Kaarthika Thakker, DJ director Ellie Clermont, and ODS director Angelo Ragan.
Tell us about the history of your station. When did you start broadcasting? How has the station evolved over the years?
Hania Ilahi Nagy: KTRU is the radio station at Rice University in Houston, Texas. We're basically a coalition of music nerds with some nice sound equipment and a lot of passion for music and the music scene (which, in Houston, is objectively kickass). We were founded in 1967 by a few students who ran wires through dormitory basements, and slowly built up to a 50,000 watt transmitter that covered most of the Houston area. It was nice while it lasted; Rice administration sold the transmitter in 2010, sparking wide—but ultimately unsuccessful—protests, and KTRU went off the air in 2011. We decided to keep the 'KTRU' name, even though we lost the call letters, and continued to broadcast online and on an HD sideband of another local FM station. Three years ago, KTRU returned to FM, now on 96.1 KBLT-LP, with about a five-mile effective radius. It's been a bumpy ride, but we're still here. People care a lot about the station, so I have faith that we'll continue to be here for Houston long after I've graduated.
Tell us about how you run your station.
Marlena Fleck: We publish a zine called the Noizeletter twice a semester. The zine contains interviews with local bands, reviews of concerts, ads for KTRU specialty shows, and little bios of volunteers, board members, and alumni. It's a pretty cool mix of any information about KTRU and/or the Houston music scene. Last semester, we published an issue as an info pamphlet and schedule for our biggest concert, the Outdoor Show, which is a music festival KTRU puts on in the spring. It was a cool collaboration between me, the graphics team, and the ODS coordinators. We had a lot of fun distributing to coffee shops around Rice and connecting with the Houston community.
Describe the culture of your station. Is it all college students, or do members of the community participate as well?
Nagy: KTRU is a mix of community DJs and students, but most of the specialty show DJs are community members who have been doing their shows for many years—some for over a decade—and have really built up a following for that genre. We have killer shows for punk, experimental music, Indian classical, and way more.
What are some local bands in heavy rotation at the moment?
Merch for this release:
Vinyl LP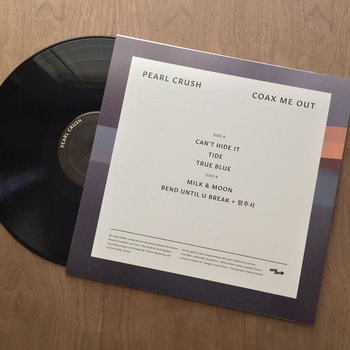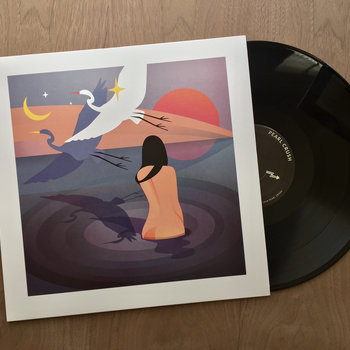 Leah: Pearl Crush is Houston-based musician and producer Mandy Kim Clinton. She makes music that sounds a little like dreampop, a little like R&B, with lots of excellent textural synth work along with poignant, immersive lyrics. Pearl Crush was one of the performers at last year's Outdoor Show. She is a fantastic performer, and her latest EP, Coax Me Out, is also excellent.
Merch for this release:
T-Shirt/Apparel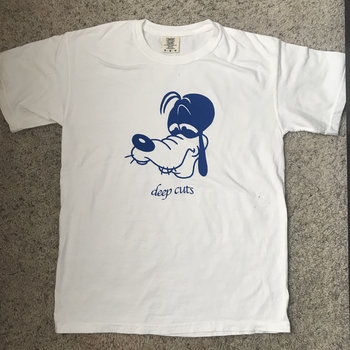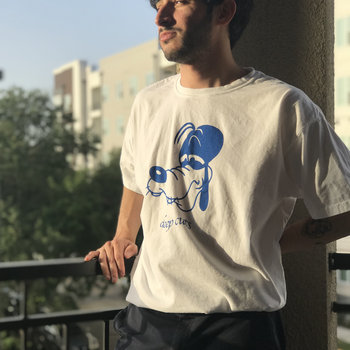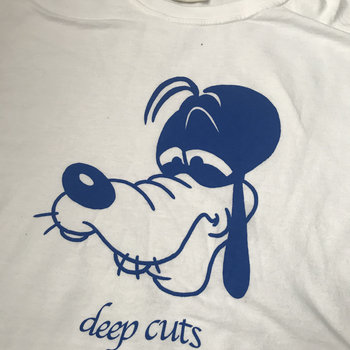 Deep Cuts is a Houston artist that KTRU has liked for a long time now. I've personally swapped stories with other DJs about the first time each of us saw them perform live! Their latest EP, Slip Off in the Dark, has been described as featuring both 'salsa-pop' and 'dark electro ballads.' The band's use of horns, synths, and lush, echo-y vocals create a vibe that's both dreamy and groovy.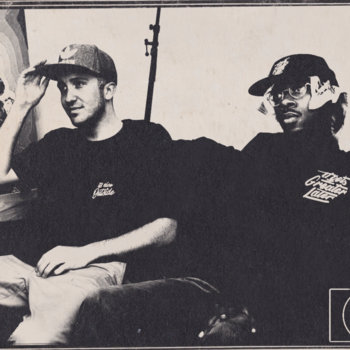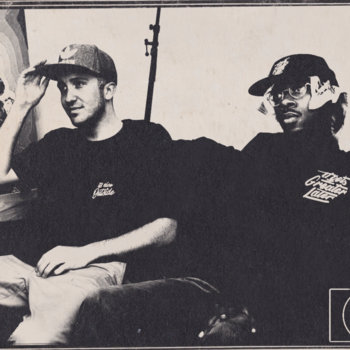 Merch for this release:
Vinyl Box Set, 2 x Vinyl LP, Compact Disc (CD), Vinyl LP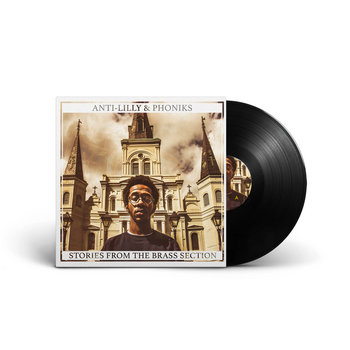 Nagy: Last fall, we had Houston rapper Anti-Lilly perform at the Cozy Show, a concert centered around a 'cozy' aesthetic: people sat on blankets, and we gave out hot chocolate. Anti-Lilly was amazing. His album with Phoniks, It's Nice Outside, was such an interesting and welcome surprise to come out of Houston rap. It just feels so…to the point, without any of the posturing and fake shit that comes up so often. Seeing him perform on campus, with string lights hanging from the trees…something about it really highlighted that down-to-Earth quality expressed in his cadence and flow. There's an uncanny sense of self-possession and humility that makes his music so good, and it really just draws me in to what I see as this really genuine, grounded kind of art.
What will you miss most about working at the radio station after you graduate?
Kaarthika Thakker: KTRU has given me a community at Rice. The station is somewhere I have had my happiest moments, and also shed the most tears. My closest friends from the past three years are also part of KTRU—we've danced at concerts together and eaten whole pineapples (skin and all) together. I know I'm not alone in feeling this way: We celebrated KTRU's 50th anniversary two years ago, and I got to meet a lot of KTRU alumni, and a lot of them are still close with the friends they made while they were DJs—a few of them are married to other KTRU DJs (I even heard a story about a meet-cute in the old basement station).
Ellie Clermont: I originally joined KTRU to share my love of my favorite subgenres of metal which I felt were underappreciated. I found that my passion was out-matched by several KTRUvians who felt the same about many other genres. Since then, I have learned so much about everything from disco to Navrang, and I am regularly humbled by the knowledge of everyone else at the station. When I leave, I will truly miss all of the DJs who make KTRU weird.
Name five bands you're really excited about right now.
Merch for this release:
Vinyl LP
Nagy: Devon Welsh, former frontman for Majical Cloudz, came out with Dream Songs this year, and I'm so excited to get this in the station and play it every shift. His music makes me feel like I'm suspended in a smoky, watery chamber somewhere very quiet. It's soothing, minimalist, and experimental, and I think it will find a nice spot in KTRU's library. I'll definitely be pestering the music directors to get this added to playlist.
Merch for this release:
Compact Disc (CD), Vinyl LP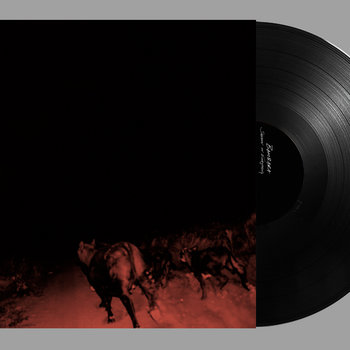 I'm beyond pumped about Bambara; their album Shadow on Everything has been on KTRU's playlist for a while now, and I'm still so engrossed in it. I've been listening to them since high school, and they've kept up this dark-spacey quality that I just love—not to mention those creepy lyrics and Reid Bateh's eerie and perfect delivery. Bambara's nightmarish Western gothic narratives are easy to obsess over.
The Twilight Sad, a post-punk indie group from Scotland, has been a real love of mine for a few years now. They've developed over the years, adding more synth elements into their tracks which started off as a little more gritty. I honestly like both styles, and I'm really looking forward to seeing how their style will change in the future. I keep coming back to this track from 2009.
Merch for this release:
Compact Disc (CD), Vinyl LP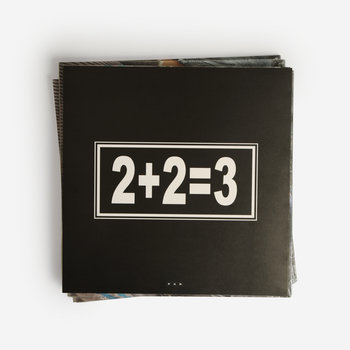 James: Hands down, the release I'm most excited about is Amnesia Scanner. They are at the forefront of the futuristic experimental club scene, alongside artists like Arca and SOPHIE. The singles for this debut record have been unbelievable so far, evoking the spirit of a post-everything club, and seem to pull influence from trap, pop EDM, industrial, and moombahton.
Merch for this release:
Vinyl LP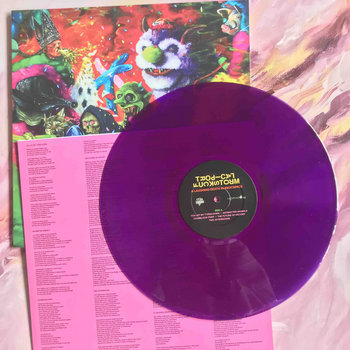 Another release from this year I'm enamored with is the debut album from Australian supergroup Tropical Fuck Storm, made up of members of the legendary Aussie groups The Drones, High Tension, and Mod Con. The album sounds exactly like the cover looks, a blistering and lurid apocalypse. Singer Gareth Liddiard delivers some of the most poignant lyrics of the year, as well. An all-around fantastic record.
What's the best thing about working in college radio?
Fleck: Everything! It's such a great way to meet people with the same passion about music and learn more about the Houston music scene. The act of DJing has become a form of relaxation for me, also. And the space itself is so special. The station is crowded with stacks of music and the walls are covered in posters, stickers, and writing, but it's clearly so loved!
What separates your station from others like it?
Thakker: We call KTRU's aesthetic 'eclectic,' but the truth is we call it that because we don't know what else to call it. KTRU's aesthetic changes a little bit with every new batch of DJs. Which is part of what makes a college radio station so cool. Change is cool.
Lola Deng: When we think of KTRU, we think of the black and yellow stickers, but KTRU has a very dynamic aesthetic. In KTRU, we want to create an environment where many underrepresented kinds of music are embraced and celebrated. KTRU's openness to music naturally encourages a dynamic creative self-expression. That's also why our poster designs for KTRU's events are often the most eye-catching, experimental ones on campus.
Leah: The sticker art is our everyday reminder that KTRU is here on campus, and we're rockin'. Our station is covered in KTRU stickers, and you can also find them all over campus. You'll see 'KTRU 96.1 RICE RADIO' displayed on students' laptops, on water bottles, trash cans, and stairwells. KTRU stickers are the focal point of KTRU's visual presence—those black-and-yellow rectangles are super-visible, and everywhere. They're a symbol of the underground and on-air art that's taking place on campus. 
Nagy: There's so much love that's been invested; you can feel the 50+ years of affection just by walking into the station, and seeing how people's eyes light up at the mention of KTRU. This summer, we got a package from someone who'd DJ'd over 10 years ago. It was a frame of two KTRU stickers that had been signed by artists who played for the station while the sender was an undergrad at Rice; she even included a letter. That kind of love tells me I'm part of something incredibly special and lasting.