COLLEGE RADIO STATION
Better Know a College Radio Station: Princeton University's WPRB
By Ally-Jane Grossan · September 25, 2018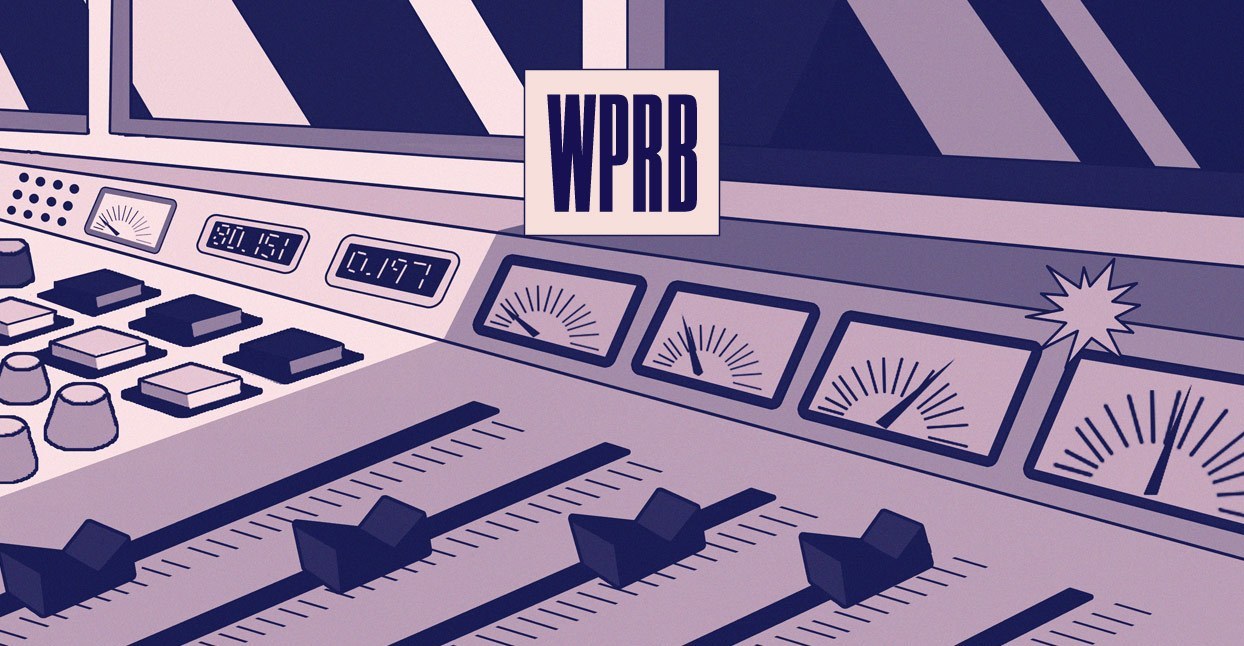 For many obsessive fans who grew up in the pre-Internet era, their passion for music was sparked in the dingy basements and dark booths of college radio stations. Despite soundboards that are decades out of date and tastes that are rapidly changing, the collegiate airwaves tradition has endured. The best college stations remain dedicated to delivering music that falls outside the purview of Billboard-charting mainstream radio.
If anything, the shifting climate has caused student station managers and music directors to work harder at keeping their stations relevant. And with good reason: at the radio station, they find comrades with whom they can trade mixtapes and stay up late into the night raving about life-changing B-sides. We speak from personal experience: even if our first shows were at 4am on Tuesday nights, they were the best two hours of our entire week.
In this column called Better Know a College Radio Station, we spotlight the programmers, music directors, and general managers who make sure the "On Air" light never burns out.
This month we chat with the DJs and programmers of Princeton's WPRB 103.3 FM, community-supported, independent radio. Listen on the air or via stream, or find them on Instagram, Facebook, and Twitter. We spoke with station manager Bobby Lussier, aka DJ Bobby, program director David Exumé, aka DJ Bone Soir, music director Abbie Minard aka Abbie from Mars, membership and fundraising director and summer station manager Téa Wimer, aka DJ Dewey, assistant publicity and promotions director Owen Engel, aka DJ Owen, and assistant business director Janette Lu, aka DJ Jan.
Tell us about the history of your station. When did you start broadcasting? How has the station evolved over the years?
David Exumé: In 1940, a student named Henry Grant Theis founded WPRU, an AM station. We were DIY from the start—he literally ran it out of his dorm room. In 1955, we changed our call letters to WPRB and got our FM license, becoming the first commercial college FM station. We broadcasted on 103.5 MHz and then 103.3 MHz, which is where you can find us today. We've been in the basement of Bloomberg Hall since 2001. We're a student-run station, but I think most of us would agree that WPRB's a welcome escape from the bubble of Princeton life. We're super lucky to be at the intersection of so many vibrant music scenes like those in Philly, NYC, Trenton, and New Brunswick.
How do you let DJs know what's new? Tell us about how you run your station…
Bobby Lussier: Adding new music (and music from new artists) to our library is a critical part of WPRB's station culture and tradition. Each week, the music department hosts 'music hours,' at which a handful of staff listens to the station's most recent music submissions and volunteers to review the ones that we feel deserve to be added to our library.
Abbie Minard: WPRB's new music curation is unique compared to other stations, because every album we add gets a written review and track-by-track breakdown by a DJ. This is a tradition going back to the '70s, meaning we've got scrawled annotations, reactions, exclamations, doodles, and more from the time of each album's release to put what we're playing in context.
How do first time DJs get trained at your station? Any sage wisdom you offer first-timers?
Exumé: Training is a hands-on experience that lets aspiring DJs progress at their own pace. They attend two sessions where they learn all the radio basics, shadow three hours of shows, review a record, get familiar with our equipment, take a test, and then do a graveyard show (3am-6am), and then they can apply for a weekly show!
Téa Wimer: As for advice, get rid of the (subconscious or not) notion that you've found 'your' music at 18, 19, 20, 21… Give yourself the freedom to try new things that you've never heard of, push yourself outside of your music bubble.
Exumé: Remember that, when you're on mic, you're talking to a large group of people, individually. Try to make it a conversation, even though speaking into a microphone makes it feel one-sided.
Minard: Experiment! Play multiple tracks at the same time. Read poetry over bird sounds and gritty noise. Bring in objects that make interesting sounds. Shout into the microphone in the middle of a song. Create a character one day. Make sense—or don't. Just keep your listeners on their toes.
Describe the culture of your station. Is it all college students or do members of the community participate as well?
Wimer: WPRB occupies a very weird space beyond college radio, but not completely divorced from college radio culture. We're financially independent of the university, and therefore a non-profit, yet we're on Princeton's campus. The non-profit is run by 12 students (four in the summer), and during the school year, we're staffed at about 70% student DJs, 30% community DJs. We also have that sweet, sweet 14,000 watt transmitter, so we reach far beyond the university. Therefore, our programming and station culture is directed more externally towards that outer community!
What's playing on the air Tuesday at 4:30am?
Exumé: Sometimes it might be a new DJ or fresh trainee, sometimes it might be our automation.
What are some local bands in heavy rotation at the moment?
Minard: Currently, we've got Palberta, Human Adult Band,  John Markow, Macula Dog, and Olden Yolk spinning like crazy. We're also huge fans of Wharf Cat Records, Haord Records, OSR Tapes, Dais Records, and then beyond the local scene, we love Emotional Response, Radical Documents, Guerssen, Bureau B, and WRWTFWW Records.
What are five bands that you're really excited about right now?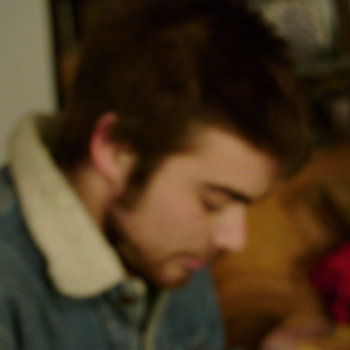 .
00:10 / 00:58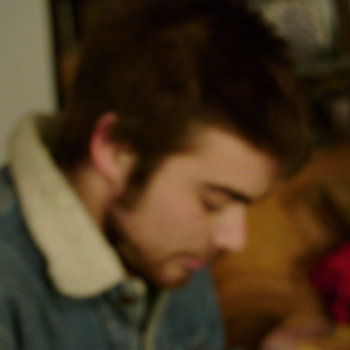 Wimer: Willie Mitchell is absolutely perfect as a soundtrack to a very humid and merciless New Jersey summer—this is 100% 'lay-in-bed-and-stare-at-the-ceiling-and-do-nothing-but-sweat-and-think-about-all-the-things-you'd-want-to-do-if-it-weren't-so-damn-hot' music.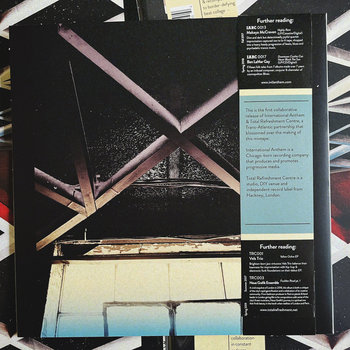 .
00:10 / 00:58
Merch for this release:
Vinyl LP, Compact Disc (CD)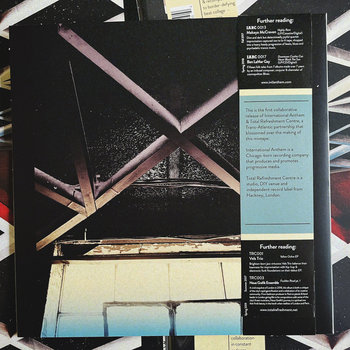 Exumé: Makaya McCraven recently dropped Where We Come From (CHICAGOxLONDON Mixtape). Found sound hip-hop/chopped-up live basement jazz? Sign me up. The live instrumentation and freestyling that he later rearranges makes for a surreal experience.  It's like I'm recalling a basement show I went to, but then someone reaches into my brain and scrambles the memory with a drumstick.
Merch for this release:
Vinyl LP, Compact Disc (CD)
Janette Lu: Photay's latest release, 2017's full-length Onism, is where he really shines. Overall, this album is just so incredibly multi-dimensional and the soundscapes actually make me visualize landscapes in my head when I listen to it.
.
00:10 / 00:58
Owen Engel: SALES is a minimalist pop band based out of Florida who just released their second full-length album Forever & Ever which is the perfect rainy day album.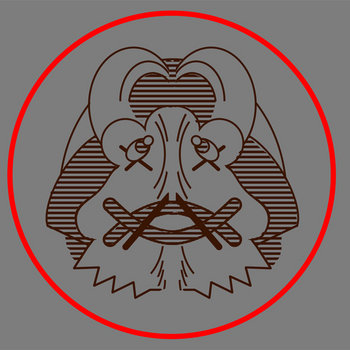 .
00:10 / 00:58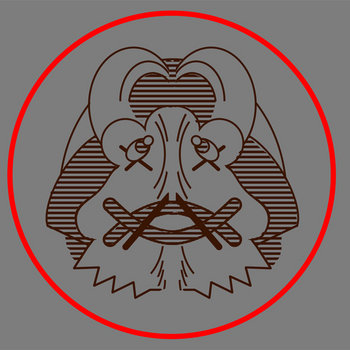 Merch for this release:
Vinyl LP
Minard: Macula Dog begins with the inspiration of early Devo and The Residents, but veers into an entirely different plane of deranged. It's startling, intricate, colorful, freaky, rhythmic, playful, evil, insect-like. The aesthetic is very complete, sonically and visually.
What's the best thing about working in college radio?
Minard: I'd probably say the opportunity to become a creator through your curation and presentation. DJing can be art-making if you're looking at it the right way.
Exumé: You never realize the sheer amount of music you don't know. WPRB's emphasis on freeform programming has exposed me to so many sounds. It's incredibly humbling. Not to mention the voices that make up college radio are constantly in flux, by nature. This really makes WPRB its own special breed of freeform life form.
What separates your station from others like it?
Lussier: We've been around for longer than any other commercial FM college station in the country—which explains our eight decades' worth of traditions and music collections—but the revolving student leadership always keeps us involved in new projects. All this results in the improbable combination of an immovable cultural institution defined by reliably unpredictable programming.
Describe a college radio memory you'll have with you for the rest of your life.
Wimer: I'll never forget the feeling when we finished our spring 2018 membership drive, where we raise the bulk of our operating money. The board worked incredibly hard. I'll never forget being in the music office that night after the celebrations where I and other board members had slept for days on end just to make the drive happen. I cried then, thinking about how none of this would ever have happened without the community at our station. I don't know, there were a lot of emotions and I'm sort of a giant sap.
Exumé: January 4, 2018: winter break, which meant most of our student DJs were away; a terrible snowstorm, which meant our community DJs couldn't make it to the station; and me, the Program Director, trying to cobble together a full day of radio programming. I made it to the station at 8am to cover a morning classical show, and figured I'd keep looking for subs. I ended up being on air for 12 hours straight.
Minard: The day of the eclipse! At the moment of totality, I was in a basement making radio. But in some ways I think it made the experience even more memorable for me! I made a three-hour playlist with a moon/sun/eclipse theme, and was beyond thrilled when listeners kept calling in to thank me for it. That was the most connected I've ever felt to the communities in our broadcast area while seated in that basement, and it was something really special.