COLLEGE RADIO STATION
Better Know A College Radio Station: Portland's KPSU
By Ally-Jane Grossan · February 14, 2017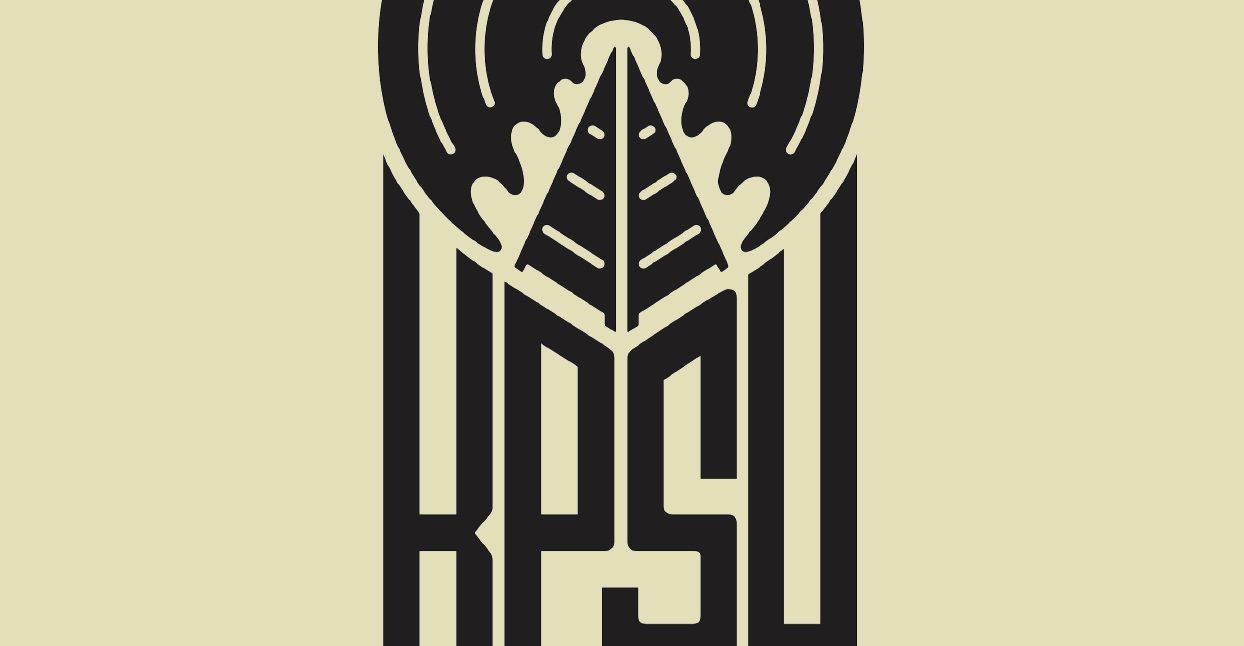 For many obsessive fans who grew up in the pre-Internet era, a passion for music was sparked in the dingy basements and dark booths of college radio stations. Despite sound boards that are decades out of date and rapidly-changing tastes, that tradition has endured. The best college stations remain dedicated to delivering music that falls outside the purview of Billboard-charting mainstream radio.
If anything, the shifting climate has caused student station managers and music directors to work harder at keeping their stations relevant. And with good reason: at the radio station, they found comrades with whom they could trade mixtapes and stay up late into the night raving about life-changing B-sides.
Bandcamp speaks from personal experience: even if our first shows were at 4am on Tuesday nights, they were the best two hours of our entire week. In this feature called Better Know a College Radio Station, we spotlight the programmers, music directors and general managers who make sure the "On-Air" light never burns out. Last month, we chatted with DJs and managers at Seton Hall's 89.5 WSOU and this month we spoke with Maia Wiseman (Station Manager), Joe Hernandez (Programming Director), and Jordan Rasmussen, Promotions Director of Portland State University's KUPS.
Tell us about the history of your station. When did you start broadcasting?
Wiseman: KPSU was founded in 1992 by a non-funded Student Organization named "The Friends of KPSU." They eventually secured $9000 in funding from Portland State University, which they used to start the station. Organizing student and faculty support, including a demonstration of hundreds of students at a University funding meeting, KPSU solidified continuing funding. The budding station eventually paired with KBPS; agreeing to share evening and weekend airtime with the Portland, OR station, owned by Portland Public Schools. A few years ago, a DJ said something dirty on-air that complied with FCC regulations but did not make the school district happy. We were no longer allowed to broadcast on their station. We tried to get our FCC license back, but we were denied on a technicality within the application. At this point, we are operating as a podcast network and streaming service and seeing where that can take us.
What's playing on the air Tuesday at 4:30am?
Wiseman: The automix is most likely playing.We don't currently have anyone brave enough to stay up that late for a show. The university also limits this, because they will not allow anyone into the building after midnight which means that DJs would have to be in the station before midnight and then not leave the station until their 4:30am show. No one has been willing to do this yet, and we are trying to get around the bureaucratic red tape.
.
00:10 / 00:58
What were the best concerts or live events your station sponsored during your time at the station?
Rasmussen: When I first started at KPSU, we managed to bring The World is a Beautiful Place & I am No Longer Afraid to Die (TWIABP) to campus after a bunch of all-ages venues in Portland closed down. That show was pretty incredible; I got to interview 4 members of TWIABP, and that's also where I met Snow Roller, who were my introduction to Portland's DIY scene. I wrote about that show in my school paper.
During KPSU's Pledge Drive 2015, we had a hip-hop show on a boat with Myke Bogan headlining. The show got shut down because Bogan lit a blunt and passed it around the crowd. Fortunately, I managed to get a hit of that blunt before security ruined the fun. We also got our budget cut the subsequent school year, which I'm sure was merely a coincidence.
Wiseman: Last year, when I wasn't yet on staff, KPSU put on a show with Beat Connection that was excellent. The other best event was probably Pledge Drive 2015 because it a totally amazing month of "30 shows in 30 days." I couldn't go to all of the events because some of them were 21 and up but it was a pretty cool and ambitious series of events.
What will you miss most about working at the radio station after you graduate?
Wiseman: I'll definitely miss the rest of the staff. Working at a station like this is awesome because you get to meet and become close with a bunch of people that you probably would have never met otherwise.
Rasmussen: I'm gonna miss the false sense of importance. It's nice having that @kpsu.org email; without it I'm not sure if I'd be able to get half of the stuff done that I get done for the station.
What are five bands that you're really excited about right now?
Rasmussen: Strange Ranger, Turtlenecked, Boreen, Soccer Mommy, and Your Dog. 
.
00:10 / 00:58
Wiseman: Young In The City, Haley Heynderickx, Julia Jacklin, Pinegrove and Fair Town. 
.
00:10 / 00:58
Do you ever interact with stations at other schools? 
Rasmussen: I work with members of KLC, the radio station at Lewis & Clark, pretty regularly. I get along pretty well with everyone there; KLC's taste in music is very aligned with my own. Not sure what Reed's callsign is, but I was on campus there once and I overheard Pile playing loudly from inside a building, so that's pretty tight. Reed also throws some amazing shows, Dear Nora played there a few weeks ago.
What's the best thing about working in college radio?
Wiseman: Being surrounded by people who love music. And having one of the coolest jobs on campus.
Rasmussen: Without KPSU I wouldn't be living in Portland, probably. KPSU gave me an opportunity to get involved in the music industry and I am eternally grateful for the staff members that preceded me, specifically Blake Hickman and Jesse Tranfo, for giving me a chance.
—Ally-Jane Grossan