COLLEGE RADIO STATION
Better Know a College Radio Station: Macalester College's WMCN
By Ally-Jane Grossan · June 27, 2018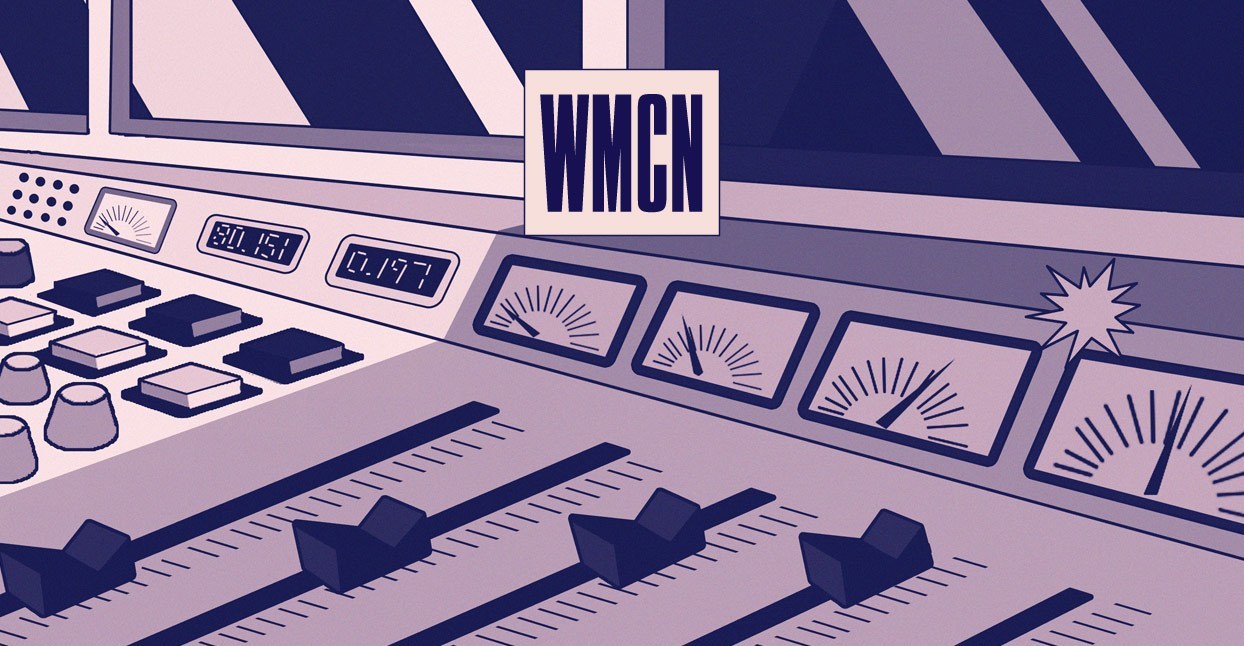 For many obsessive fans who grew up in the pre-Internet era, a passion for music was sparked in the dingy basements and dark booths of college radio stations. Despite sound boards that are decades out of date and tastes that are rapidly changing, the collegiate airwaves tradition has endured. The best college stations remain dedicated to delivering music that fall outside the purview of Billboard-charting mainstream radio.
If anything, the shifting climate has caused student station managers and music directors to work harder at keeping their stations relevant. And with good reason: at the radio station, they find comrades with whom they can trade mixtapes and stay up late into the night raving about life-changing B-sides. We speak from personal experience: even if our first shows were at 4am on Tuesday nights, they were the best two hours of our entire week.
In this column called Better Know a College Radio Station, we spotlight the programmers, music directors, and general managers who make sure the "On Air" light never burns out.
This month we chat with the DJs and programmers of Macalester College's WMCN 91.7 FM. We've got station managers Willie McDonagh aka DJ Chaste William, Daniel Shinbaum aka DJ Daniel aka Danny Shine, and Elizabeth Goldstein aka DJ Bubbles.
Tell us about the history of your station. When did you start broadcasting? How has the station evolved over the years? 
Shinbaum: We were originally called WBOM, long before the FM years. Following a hiatus from 1955 to 1961, KMAC went on air at 550 AM, broadcasting from a vacant classroom in the campus center and playing mainly folk and jazz. KMAC was carried into Macalester dormitories through wiring in the walls. This continued through the '60s and into the '70s, with the station building up a collection of records, equipment, and notoriety. In 1978, WMCN received FCC approval to build an FM studio with money obtained from Macalester's Community Council and other campus organizations that were sympathetic to the cause—the Macalester administration provided no funds. WMCN 91.7 FM, went on the air on October 6, 1979 at 10 PM with a 'Switch Hitter's Ball' featuring three bands broadcasting from the student union in celebration. Initially broadcasting 24 hours a day with around 60 DJs, WMCN focused on 'progressive rock, new wave, jazz, and country-rock music.' Though the station's core genres continue to evolve, WMCN still holds true to these free-format roots.
What are your most popular shows?  
McDonagh: One of our longest running and greatest shows is called The Boxing Report, hosted by community member JR Maddox. He provides all the latest info about upcoming fights and spotlights local artists. We're so lucky to have JR as a part of our station! Another of our most popular shows is called Rage Against the MAChine, an environmental justice show hosted by members of Fossil Free Mac, a student organization advocating Macalester College's divestment from fossil fuels. It's a slick show title, but also so much more! I think students really appreciate how it's able to tackle enormous issues on the airwaves, from local news to news from other campus resistance organizations. The hosts have some excellent banter, and the show also features some hardcore punk music. It's WMCN's top show for fighting the power!
How do you let DJs know what's new? Tell us about how you run your station… 
McDonagh: We try to make sure our lovely DJs always know what's up, so we communicate in a number of ways. For one, we send out bi-weekly, emoji-filled emails with updates about our excellent, world-famous events and goings-on within the station. We also put out a PSA sheet in the studio every week so our DJs can publicize all the latest community news and events. And in an effort to bridge the gap between DJs and our listeners, we've started doing a semesterly newsletter called Liner Notes that includes station news, but also music reviews, drawings by our DJs, and other miscellaneous entertainments. We print out a bunch of copies and hand them out on campus.
Describe the culture of your station. Is it all college students or do members of the community participate as well?
McDonagh: We are open to both student and community DJs, and some of our best shows come from members of the community, people who have usually either had a college radio show in the past, or are active members of the community. Students get to interact with members of the community, and we're a big, happy Mac-Groveland-Area-Radio family.
What's playing on the air Tuesday at 4:30am?
Shinbaum: If you tuned in, you'd probably hear an old automator mix that a staff member made so that no unfortunate DJs would need to be in the station that early. We're in the process of recording new mixes and swapping out the old ones. I think next semester the application to join staff will require DJs to make a demo mix for the automator.
How do first time DJs get trained at your station? Any sage wisdom you offer first-timers?
McDonagh: These days, we have two kinds training sessions: one for first-time DJs and one for returning DJs. Seasoned DJs often tire of each semester's (mandatory!) training session, but first-timers are refreshingly bright-eyed and eager to get going. We show them the ropes and tell them the big rules: No dead air, no cussing, and no eating or drinking in the station. Then, we let them practice using the mics and the CD changer live on-air in an effort to perfect those tricky transitions. If you're listening in during DJ training, you'll hear some very quiet Station IDs and some very abrupt cuts to PSAs.
What are some local bands in heavy rotation at the moment?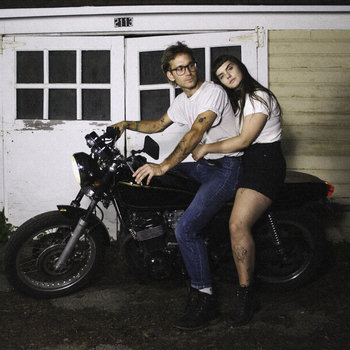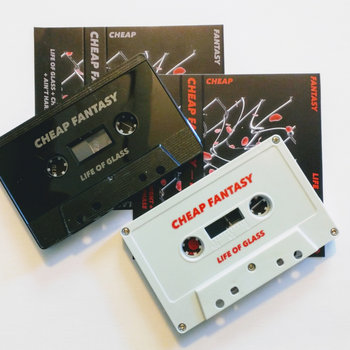 .
00:10 / 00:58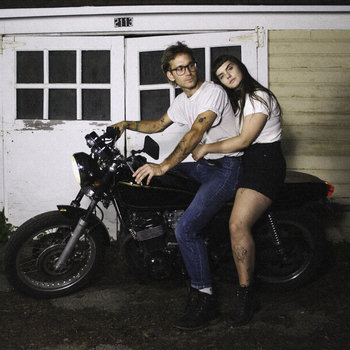 Merch for this release:
Cassette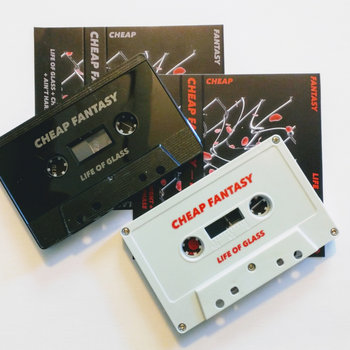 Shinbaum: Cheap Fantasy rocked a house show we hosted last semester. He was formerly a member of the now-disband group Frankie Teardrop. Psychic Stare, and Lattice Moore are both cool because they have band members on our radio staff team. And Remo Drive kicked off our in-studio performance series LIVE From Garth's Living Room last year.
.
00:10 / 00:58
What will you miss most about working at the radio station after you graduate?
Shinbaum: I'm a senior, and today is the first day of classes in my last semester at Mac. I think I might stay in the Twin Cities for a bit after I graduate, in which case I would still apply to host a show on WMCN. We're a community radio station, not just a collage radio station. Every year there's a few graduates who stick around and keep their old shows. I'm not ready to leave radio behind.
What are some bands that you're really excited about right now?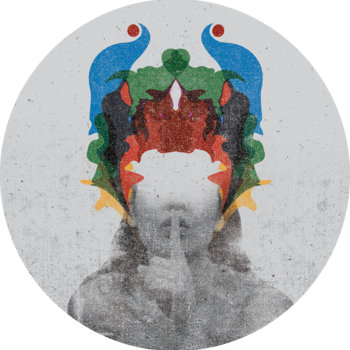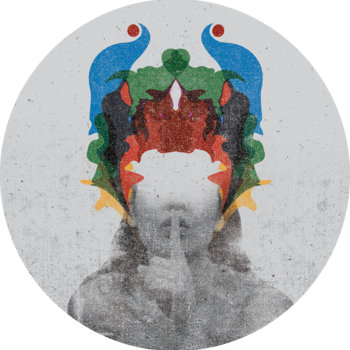 Merch for this release:
Vinyl LP
Shinbaum: I'm mostly into techno and weird experimental field recordings. DVS1 is the biggest DJ in Minneapolis' minimal techno scene. He comes back to the city for a few shows every year, but now he mostly tours internationally.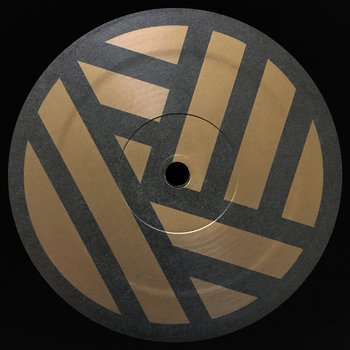 .
00:10 / 00:58
Merch for this release:
Vinyl LP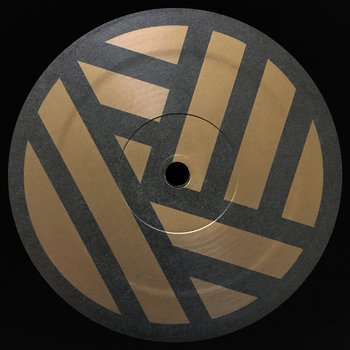 I think Kajunga Records has some of the best active DJs in the local scene. I like their monthly Kajunga Program mixes. And on the more experimental side Lonefront has a new modular synth jam out on Always Human Tapes.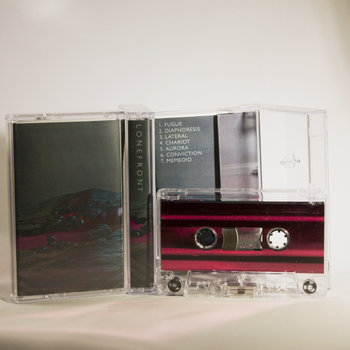 .
00:10 / 00:58
Merch for this release:
Cassette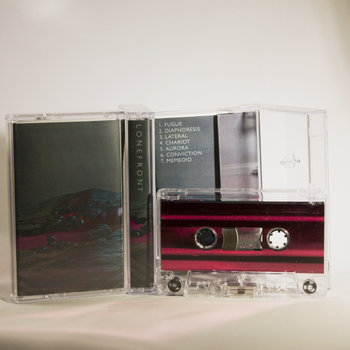 What's the best thing about working in college radio?
Goldstein: For me, I really like the opportunity to help people learn how to use the soundboard and broadcast their music. People are always really excited by the opportunity to be on the radio. Also, just to be around other people who care about radio and think it's important is really nice. Radio can feel kind of like a lesser form of media with all the other places you can stream music, but by listening to radio you happen upon songs you didn't know you would like. Spotify sort of plays it safe with their radio stations by playing music they already know you would like, but you could discover something completely different, or more 'indie' by listening to the radio. Also of course I like hanging out with all the records and CDs.
Want your college station to be featured? Reach out!  collegeradio@bandcamp.com