COLLEGE RADIO STATION
Better Know A College Radio Station: Georgia Tech's WREK
By Ally-Jane Grossan · August 15, 2018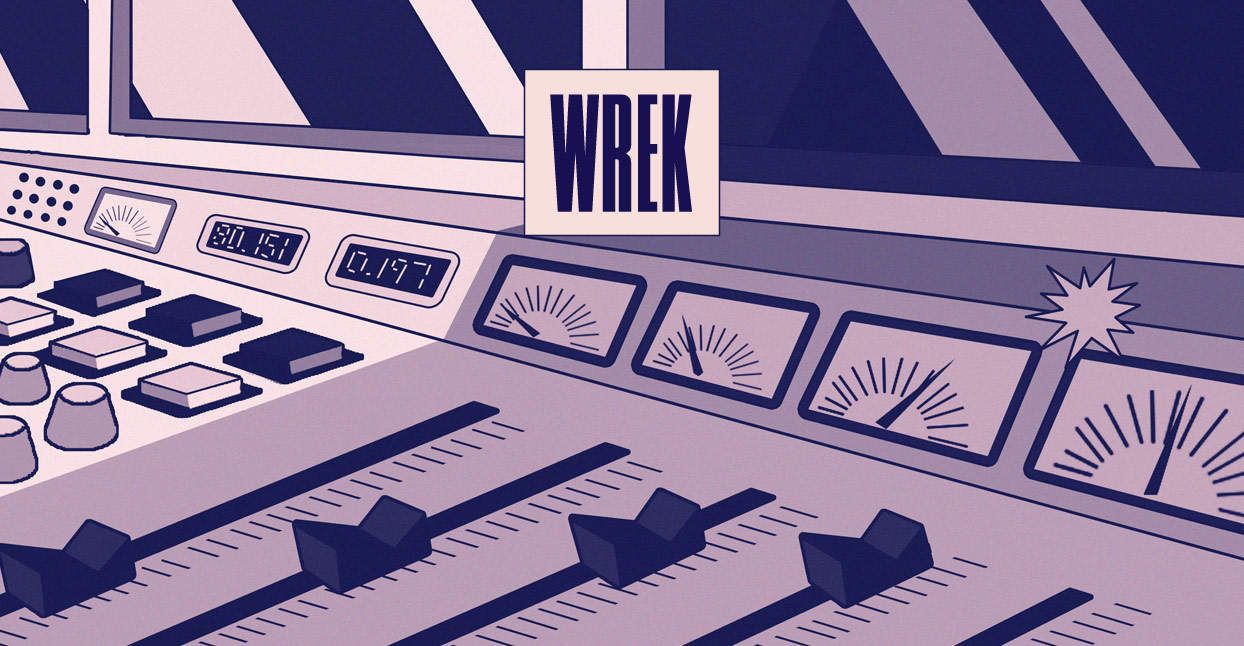 For many obsessive fans who grew up in the pre-Internet era, their passion for music was sparked in the dingy basements and dark booths of college radio stations. Despite sound boards that are decades out of date and tastes that are rapidly changing, that tradition has endured. The best college stations remain dedicated to delivering music that falls outside the purview of Billboard-charting mainstream radio.
If anything, the shifting climate has caused student station managers and music directors to work harder at keeping their stations relevant. And with good reason: at the radio station, they find comrades with whom they can trade mixtapes and stay up late into the night, raving about life-changing B-sides. We speak from personal experience: even if our first shows were at 4am on Tuesday nights, they were the best two hours of our entire week.
In this column called Better Know a College Radio Station, we spotlight the programmers, music directors, and general managers who make sure the "On Air" light never burns out.
This month we chat with the DJs and programmers of Georgia Tech's WREK 91.1FM. We've got general manager Noah Roberts (DJ VERT), program director Dylan Thomson (DJ DSI), former general manager Sheena Ganju (DJ SHEEN), and former webmaster Raoul Rego (DJ PIE).
Tell us about the history of your station. When did you start broadcasting? How has the station evolved over the years? 
Raoul Rego: Our station call sign is WREK and we broadcast at 91.1FM in the metro Atlanta area (as well as on HD Radio). Our website, wrek.org, is our online public presence where we host our stream (check us out!), show information, schedule, and the log of music we've played. Several of our shows have their own sites, like Friction, which features experimental music, and The Longboards Show, which is surf rock. Plenty of shows have their own Facebook pages as well. We also have our own Facebook page, Instagram, and Twitter! 
Sheena Ganju: We got our official license to broadcast on March 25, 1968, which means we're celebrating 50 years in 2018! We evolved with tech. Our engineering team worked hard to break through technological barriers, launching our first website in 1993, and becoming the first radio station to broadcast on the Internet in August 1994. Now, our airwaves reach all of metro Atlanta and beyond, and we broadcast at 100,000 watts ERP, the maximum power level allowed by the FCC.
We've kept several traditions alive during that time, including a weekly Live At WREK show, where we've had artists like Minutemen, Sun Ra, Man or Astro-man?, and many more play on our airwaves over the years. We've also held yearly WREKtacular shows as a community celebration of WREK and local music.
Describe the culture of your station.
Noah Roberts: We're a completely open student org! Any Georgia Tech student can sign up for training and eventually become a DJ. We also have plenty of community hosts (mostly GT alumni), who run specialty shows—one- to four-hour weekly programs curated to represent a specific genre. We're completely student-run, and many members will passionately contribute to music selection, engineering, operations, and all the other duties that keep the station running!
What's playing on the air Tuesday at 4:30am?
Ganju: We have a segment called Overnight Alternatives, which is a mix of noise, experimental, and the occasional freeform jazz piece. As an example, this past week, a piece by John Bischoff was on air.
What are some local bands in heavy rotation at the moment?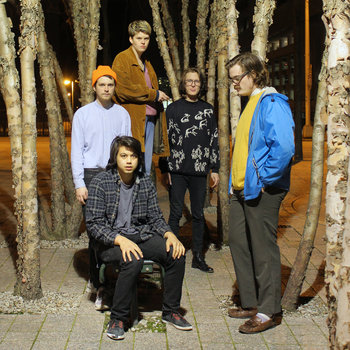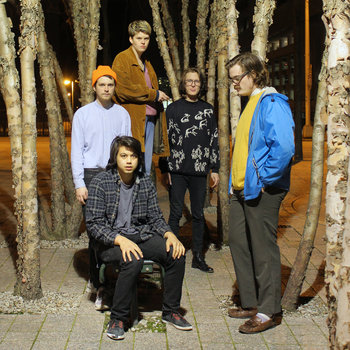 Merch for this release:
Vinyl LP, Compact Disc (CD)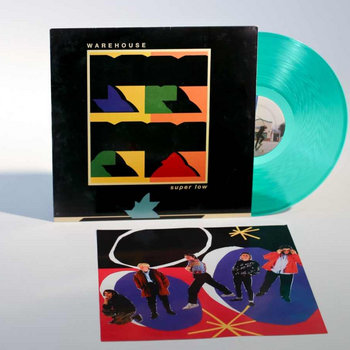 An artful indie rock/post-punk outfit from Atlanta! They've found success with their sophomore album, which is actually in WREK's library.
Merch for this release:
Compact Disc (CD), Vinyl LP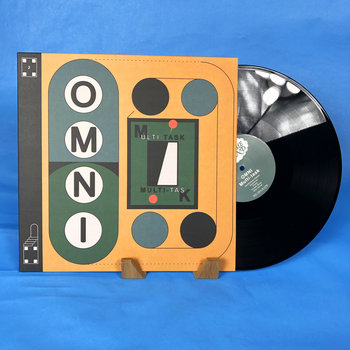 Over the past couple of years, Omni has released two highly-praised albums. Listening to their lo-fi post-punk tunes has is like "[cruising] a steady though lavish wave of disenchantment like it's 1979."
From noisy post-punk to a lighter jangly sound, these guys put it all together on their latest record.
Merch for this release:
Vinyl LP, Compact Disc (CD)
Chew describe themselves as "psychedelic spacewave," carefully blending a wide assortment of genres.
WREK has been programming Warning Light's releases since 2010. Field recordings, synths, and noise dominate this album.
What will you miss most about working at the radio station after you graduate?
Ganju: I'll miss the people. Everyone on staff has such diverse musical tastes and other interests, and I've learned so much about everything—from the subgenres of metal to plant biology to anime just by hanging around the station. Georgia Tech is full of diverse and interesting people, and WREK is an epitome of them bringing their interests together to make something great.
Rego: Our station is unique for being fully student-run. While we do often consult with our large network of alumni for assistance, our engineering and executive teams are in charge of keeping the station running. I'll miss being able to have a significant impact on this station's operations and being able to share music that I love on a show I help host, Psych Out.
What are five bands that you're really excited about right now? WHY?
Ganju: The Swedish post-punk band Makthaverskan has a sound I love, and they just released a new album.
Dylan Thomson: The Little Axe label was brought to my attention by one of our music directors, Elijah. They dig up and release music from every corner of the globe. Some of my favorites include La Bolognesina by Esther Suarez (Peruvian Huayno singer) and What Are They Doing in Heaven Today? by Washington Phillips (1920s American gospel). I'm also into Tal National, an Afrofunk group out of Niger. The wonderfully combine soukous guitars with energetic vocals and hold an influence of desert blues traditional to the area. White Poppy are super pleasant dream pop from Canada. Also, the newest release from one of my favorite bands, Pretend! RIYL: Dilute, Tera Melos, and TTNG.
Rego: Odd Nosdam is one of my favorite producers. Probably best known for being the producer in Clouddead, he's doing some of the best atmospheric electronic music and hip-hop. I particularly recommend Burner and Sisters. Celestaphone is an up-and-coming producer from California, and has put out some of the most ambitious instrumental hip-hop I've seen. His tracks are packed with ideas and cartoonish energy. He draws just as much from Madlib as he does from Zappa (his vocal sampling is particularly reminiscent of Lumpy Gravy). Minappi's Last Wondrous Escapade and his last album, To Cite Fright, are definitely worth checking out.
Do you ever interact with stations at other schools? What's that like?
Ganju: Absolutely! All of the Atlanta area stations interact. We see each other at shows, and even walk the Little 5 Points Halloween Parade every year with WRAS (Georgia State), WMRE (Emory), and SCAD Atlanta radio, and we know some people at WUOG (UGA) in Athens. All great kids who love and support Atlanta music.
How do novice DJs get trained at your station? Any sage wisdom you offer first-timers?
Roberts: The very first step is for an interested student to just walk in the station and sign up for training. The trainee will then join an experienced DJ for an hour a week, where they'll learn the basics of running a shift, as well as some station history. Sooner or later, they'll run an hour shift by themselves as a test run, and then take a quick oral exam with our Operations Manager to make sure they're up to speed. The best piece of advice I can offer to someone who wants to get involved with WREK (or any college radio station, for that manner) is just to come in with a positive attitude and to be relentlessly curious!