COLLEGE RADIO STATION
Better Know a College Radio Station: Concordia University's CJLO
By Ally-Jane Grossan · May 21, 2018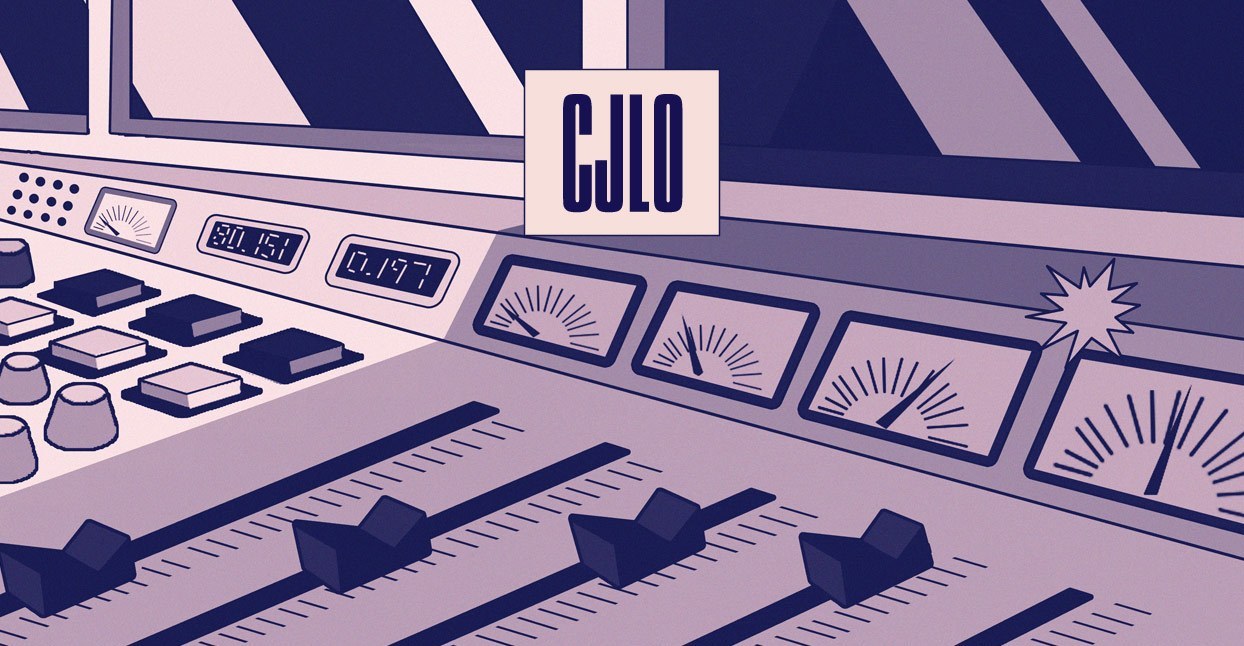 For many obsessive fans who grew up in the pre-Internet era, a passion for music was sparked in the dingy basements and dark booths of college radio stations. Despite sound boards that are decades out of date and tastes that are rapidly changing, the collegiate airwaves tradition has endured. The best college stations remain dedicated to delivering music that fall outside the purview of Billboard-charting mainstream radio.
If anything, the shifting climate has caused student station managers and music directors to work harder at keeping their stations relevant. And with good reason: at the radio station, they find comrades with whom they can trade mixtapes and stay up late into the night raving about life-changing B-sides. We speak from personal experience: even if our first shows were at 4am on Tuesday nights, they were the best two hours of our entire week.
In this column called Better Know a College Radio Station, we spotlight the programmers, music directors, and general managers who make sure the "On Air" light never burns out.
This month we chat with the Montreal-based DJs and programmers of Concordia University's CJLO 1690AM.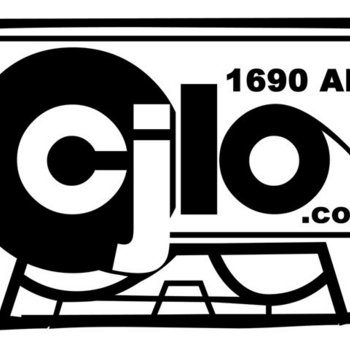 .
00:10 / 00:58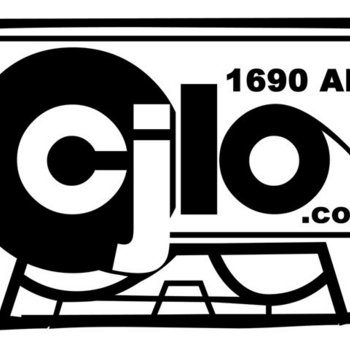 Tell us about the history of your station. When did you start broadcasting? How has the station evolved over the years?
Michal Langiewicz, Station Manager: Hi Bandcamp! We're located in Montreal, Quebec, Canada. CJLO was formed in 1998 as a result of a merger between CRSG and CFLI, two former stations at Concordia University. Located in the heart of the Loyola campus in the NDG borough of Montreal, CJLO has been streaming seven days a week and in 2008, began broadcasting on 1690 AM throughout the Montreal area with 1000 watts of power. Our tower and transmitter are located in Lachine and we can be heard as far as Ottawa and Burlington, Vermont!
How do you let DJs know what's new? Tell us about how you run your station…
Allison O'Reilly, Program Director: We definitely send a lot of emails at the station. Every Monday, I send out a newsletter that details what's going on at the station: software changes, new equipment, friendly reminders, and upcoming events. Our volunteer coordinator will also send a weekly email letting our membership know about volunteering opportunities, and our magazine editor will send a newsletter with story and show review pitches.
How do first time DJs get trained at your station? Any sage wisdom you offer first-timers?
O'Reilly: We offer a three-part training that is very collaborative within the membership. The first step trainees undergo is a booth training, where I explain how to use the board, the equipment, our website, and go over the rules and regulations. I then pair the trainee with a DJ at the station to sit in on their show so they can observe how it all works, and to give them the opportunity to ask any questions. For the last session, I pair the trainee with another DJ, but this time the trainee is behind the board! They do the playlist, they turn on the microphones, they queue the music, all while the experienced DJ observes and makes sure everything is running smoothly.
The main advice I give first-timers is don't be afraid to make mistakes. Just go for it! I'm there to give feedback on how to improve and I'm on call if anything screws up, so don't think you're in it alone. Also, don't be afraid to let your personality come through! Tell stories, and talk about why you're playing the artists you're playing. This is what makes college radio so unique—it's more than just a playlist.
What are your most popular shows?
O'Reilly: Hooked on Sonics (every Thursday at 6pm EST) is 'your weekly dose of indie rock, post-punk, power pop, shoegaze, math rock, noise pop, post-hardcore, and anything with loud guitars.' Hosted by former music director Omar Sonics, Hooked on Sonics has been a mainstay on CJLO's schedule for many years and has played host to many live sessions, such as Julie Doiron, METZ, Fucked Up, Zola Jesus, North of America, Cloakroom, and IDLES. Omar is an incredible interviewer, always plays the best in local and Canadian alt-rock, and is hilarious to boot. And then we've got Fatal Attraction (every Wednesday at noon) which is a surreal comedy talk show hosted by CJLO news director Patricia Petit-Liang. Described as her 'slow descent into madness,' it's hard to describe this absurd show, but one thing is for sure: it is hilarious. Every episode is a different sonic voyage that includes meditation, weird YouTube videos, bad advice, and interesting guests. Patricia is a master of taking what is possible with a radio show and pushing it to the extreme.
What's playing on the air Tuesday at 4:30am?
O'Reilly: Overnight on Tuesdays, we play an automatic playlist curated by our hip-hop music director, affectionately called 'Hip's Time To Wake Hop.' I think we found it funny at the time.
What is your station best known for? Is it a specific genre?
Zakary Slax, Head Music Director: More than a specific focus, our station is probably best known for its diverse programming; it's an organic outcome of having student and community member hosts with many different backgrounds. We have devoted punk and metalheads, boundary-pushing electronica, tasty hip-hop, a strong world and Caribbean connection, thoughtful pertinent talk shows, and lots of quality indie rock.
Langiewicz: You can always check out our very own Bandcamp page, where you'll find a selection of compilations recorded in our in-house studio, The Oven. We've had so many bands and artists grace our studio with their presence; there's a lot of history in these walls, so be sure to dive in headfirst!
What are some local bands in heavy rotation at the moment?
Merch for this release:
Compact Disc (CD), Vinyl LP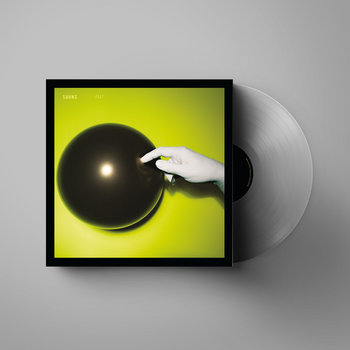 Slax: Local bands ruling the charts as of late include Suuns, Ought, Look Vibrant, and Tunguska Mammoth.
What were the two best concerts or live events your station sponsored during your time at the station?
Omar Sonics, host of Hooked on Sonics The two shows that stick out to me are when we booked Superchunk and Kurt Vile to play our Fall Orientation in September of 2010.  Superchunk was one of the first bands I fell in love with when I was first discovering community radio so personally it was a big moment, but with regards to the station, the fact that we were able to put together a show with a band that is synonymous with community and college radio was a huge deal for us.  A few friends of the station even visited from out of town for the event which was nice and another added bonus was that I was tasked by the station with picking them up at the airport and got the chance to introduce them to the stage (!).
Another highlight was a string of shows we organized with local bands to raise money to benefit those affected by a major flood in Pakistan. Amazing local talent like USA Out Of Vietnam, Michael Feuerstack, Andrew Sisk, Elgin Skye, Play Guitar, Hexes & Ohs, and more donated their time to help raise money for a cause that I felt was not getting the attention it deserved from the western media.  These types of shows or events where CJLO would work to give back to the community, be it local or global, always mean a lot because it's indicative of our mandate—to serve the community.  It's always nice when we can be a part of events like this.
What are five bands that you're really excited about right now?
.
00:10 / 00:58
Andrew Wieler, Metal Music Director: I'm really looking forward to a new record that will be coming from the fine locals in Dirt Cannon. Think Every Time I Die's The Big Dirty or every other Southern metal record you love. The new record is set to come out in the spring, but to hold you over and get a good idea of what they're about, check out their old stuff on their Bandcamp.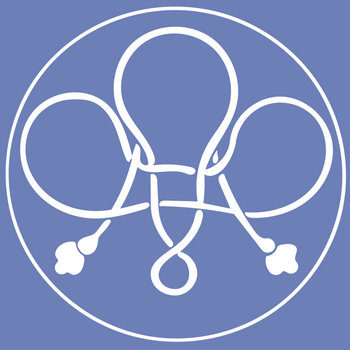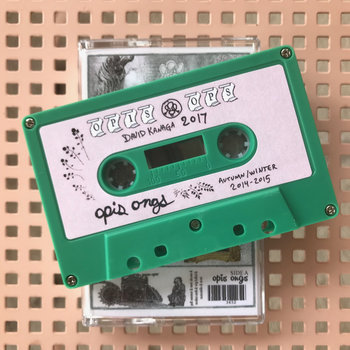 .
00:10 / 00:58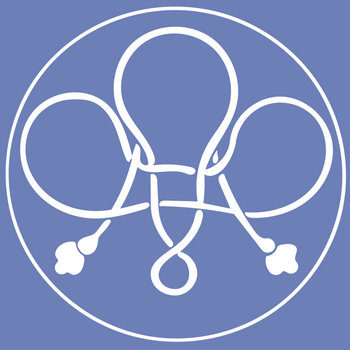 Merch for this release:
Cassette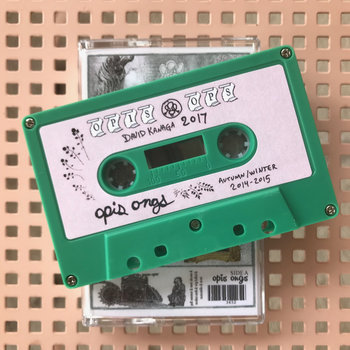 Holden Carroll, Electronic Music Director: I am really excited about David Kanaga! On Opis Ongs & Queen Rau's Rold [Noumenal Loom], Kanaga provides some next-level anachronistic themes and refreshingly loose midi performances unlike anything I've heard all year!
.
00:10 / 00:58
Merch for this release:
Cassette
Slax: Check out the genre-bending new release Bitchpunk from Montreal's own Debby Friday. Why be excited about it? Her bandcamp page says it best: 'SEX! POWER! UNBRIDLED FEMININE AGGRESSION!'. Sure to please punks, experimental enthusiasts, electronic/industrial freaks, and hip-hop heads alike.
.
00:10 / 00:58
Amrew Weekes, DJ Lady Oracle, Hip-Hop Music Director: Jai Nitai Lotus. One of my favorite MCs from Montreal. Affirmations is truly a journey into art.
.
00:10 / 00:58
Kelly, DJ Sugarface Bell Fo, World Music Director: Montreal beatmaker Engone Endong's upcoming album codenamed The Almighty, is a fantastic adventure into Gabonese art, music, and tradition. His canvas of manipulated organic sounds take you on a journey into the realm of imagination and awakening. The production of the project took place in Gabon and will be out on Unlog later this year.
-Ally-Jane Grossan