COLLEGE RADIO STATION
Better Know A College Radio Station: Claremont's KSPC
By Ally-Jane Grossan · August 09, 2016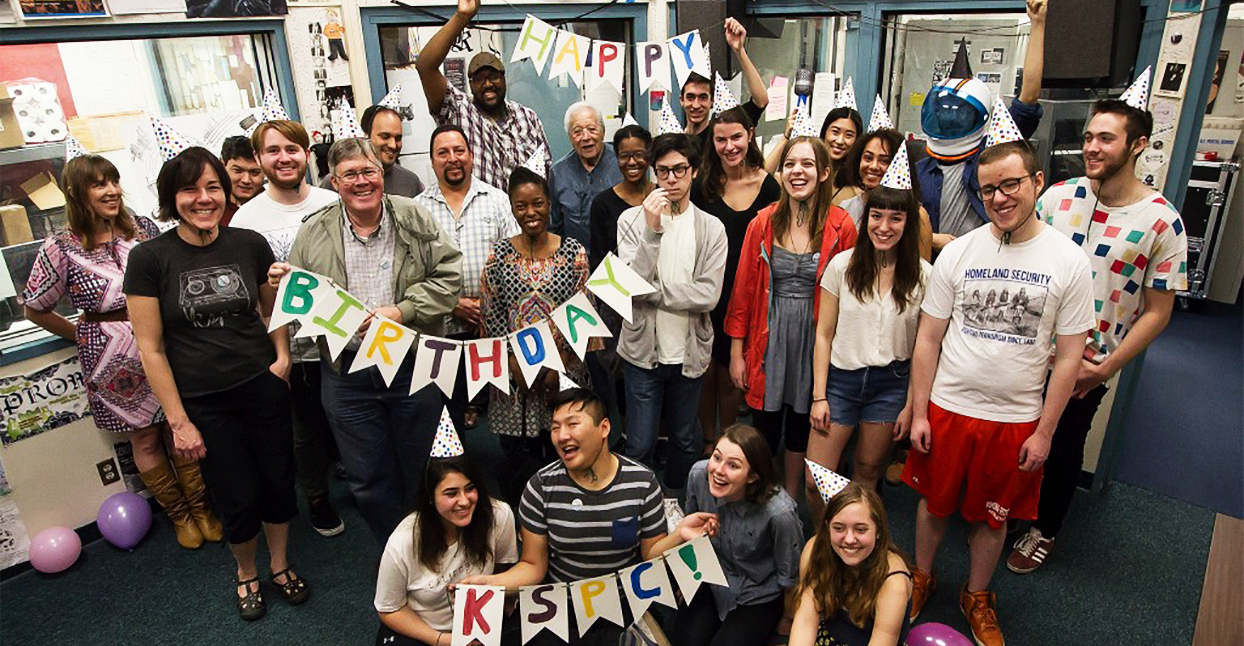 For many obsessive fans who grew up in the pre-Internet era, a passion for music was sparked in the dingy basements and dark booths of college radio stations. Despite sound boards that are decades out of date and rapidly-changing tastes, that tradition has endured. The best college stations remain dedicated to delivering music that falls outside the purview of Billboard-charting mainstream radio.
If anything, the shifting climate has caused student station managers and music directors to work harder at keeping their stations relevant. And with good reason: at the radio station, they found comrades with whom they could trade mixtapes and stay up late into the night raving about life-changing B-sides.
Bandcamp speaks from personal experience: even if our first shows were at 4am on Tuesday nights, they were the best two hours of our entire week. In this feature called Better Know a College Radio Station, we spotlight the programmers, music directors and general managers who make sure the "On-Air" light never burns out.
In our first installment, we chatted with the General Manager of 90.1 FM KUPS, "The Sound," which broadcasts from the University of Puget Sound in beautiful Tacoma, Washington. This month we chatted with Madi Pignetti and Iman Salty of KSPC Claremont, 88.7 FM, THE SPACE.
Tell us about the history of your station. When did you start broadcasting?
Pignetti: KSPC is a student-run station based at Pomona College in Claremont, California. We first signed on to the FM band on February 12, 1956 and before that we had a carrier current station with the call letters KPCR (PCR="Pomona College Radio") and for a little while we also had an AM station. Rumor has it that a few KSPC staffers tried to extend KPCR's carrier current signal by less than perhaps legal means and were caught by the FCC who advised that KPCR students apply for an FM license. There weren't a lot of FM stations when KSPC signed on the air, but that ultimately was to our advantage as FM became widespread—we started early enough that we have a large broadcast radius compared to the average college station.
Currently KSPC is staffed by students at all of the five Claremont Colleges (Harvey Mudd, Pomona, Scripps, Pitzer, and Claremont McKenna). We also have DJs and volunteers from the community.
This last February, we celebrated our 60th anniversary of being on the airwaves which was super exciting!
What is your name, station title/job, DJ name and major?
Pignetti: My name is Madi Pignetti and I am Promotions Director and an Underground DJ at KSPC! Outside of the station, I am a Computer Science major at Harvey Mudd College.
Salty: My job at KSPC is Program Director and my DJ name is DJ Salty. I'm an Art History major with a minor in Anthropology.
What's your call number, tag, logo, etc?
Pignetti: KSPC Claremont 88.7fm! Our nickname is "the space" and because of that, we have a lot of cosmic imagery in all of our promotional material. Every year we make stickers, pens, and a ton of buttons to give out to listeners, volunteers and staff members so those are a super fun way of representing the station.
What is your station's online presence like? 
Pignetti: Our online presence is pretty extensive. For social media, we have a twitter (@kspc), Instagram (@kspcradio) and a Facebook account (KSPC). Our website, kspc.org features a blog portion that has interviews with musicians, music reviews, concert recaps, and our weekly charts and concert calendar. My favorite platform we use is our Instagram because listeners can get to see what we do behind the scenes which is always interesting. As Promotions Director, I get to do a lot of Instagram ticket giveaways, which is a fun way for me to engage with our listeners.
How do you let DJ's know what's new? Do you have pile of CDs? Is there a promo folder? Do you have a weekly newsletter? Tell us about how you run your station…
Salty: We have a Music Director and two Assistant Music Directors who talk to labels and go through the new music the station receives daily. We have a separate section of the music library where new music is added so DJs can always look there to see what has been newly programmed to be played on air. We also have a weekly newsletter called Space Watch which features the top charts for the week of what's being played at our station. This newsletter also features a segment called Spaced Out which is a list of local concerts happening that week. That gets read on air so our audience can be informed about cool music events happening near them.
Where can we listen online?
Salty: kspc.org! or download the KSPC app for iPhones, I believe there is an app for Android coming soon.
What are your most popular shows?
Salty: People are actually big fans of the polka show! Skip, the DJ, has a big community following on his polka show Saturday mornings. He has quite the fan base. Also I would say Junor Francis' Reggae show is a big hit as well, he is usually on air Monday evenings around 6 p.m.
[Editor's note: My college radio station, WSPN in Saratoga Springs, NY, also has an extremely popular Polka Show.]
Describe the culture of your station. Is it all college students or do members of the community participate as well?
Salty: It's pretty unique! We have a lot of weird traditions, one of which includes our own special version of singing "Happy birthday." We have a lot of socials and workshops that are fun ways of inviting new people to the station to just have a good time together. The station is run by an all-student staff with a Director of College Radio, Erica Tyron, who helps us figure things out. We have a lot of Community volunteers who are DJs or who help out with CD reviews or setting up events. It's pretty cool, there's quite a mix of a student and local/LA community presence at the station.
What's playing on the air Tuesday at 4:30am?
Pignetti: We have content playing 24 hours a day. Usually the 4-6am slots do not get filled as quickly as others, so we rebroadcast shows that played earlier in the day or shows we have in our archives. We are very proud of the fact that all of our playlists and shows are curated by our DJs and not algorithms.
What are some local bands in heavy rotation at the moment?
Pignetti: We love love love local bands over at KSPC so we're always playing them on the airwaves and putting on shows with them! Allison Weiss and French Vanilla have both topped our charts and played on campus recently. Lealani is another artist we've been playing a lot and she actually just became a KSPC DJ!
What will you miss most about working at the radio station after you graduate?
Pignetti: Everything! KSPC has been so instrumental to me getting involved in the music scene and really finding my place on campus. The biggest thing will probably be the exposure to new music—I don't know how I'll find an outlet as constructive to find new artists as well as a community of people who are constantly recommending good music to me. I will definitely also miss the free concerts!
Salty: Meeting new people and the socials/workshops we have that bring people together through sharing music. Also having a show is just so fun and having your friends and family listen to you on air.
What are five bands that you're really excited about right now? WHY?
Salty: Mitski, Bleached, Porches, Frankie Cosmos, Eskimeaux—because they all came out with new stuff and are also artists who brought new friendships into my life through being played at KSPC.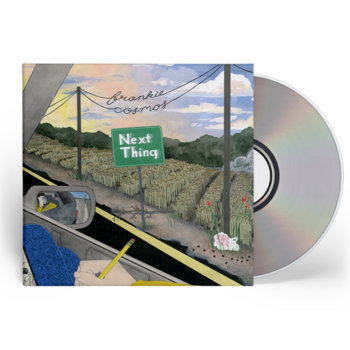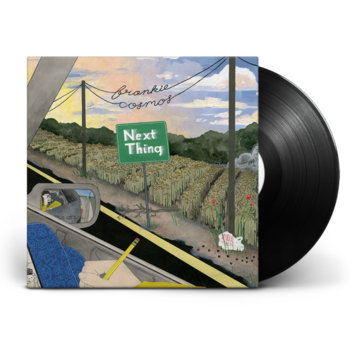 .
00:10 / 00:58
Merch for this release:
Compact Disc (CD), Vinyl LP, Cassette