CERTIFIED
Artist of the Week: "Eternal Return" is Windhand's Most Gripping Record to Date
By Brad Sanders · October 01, 2018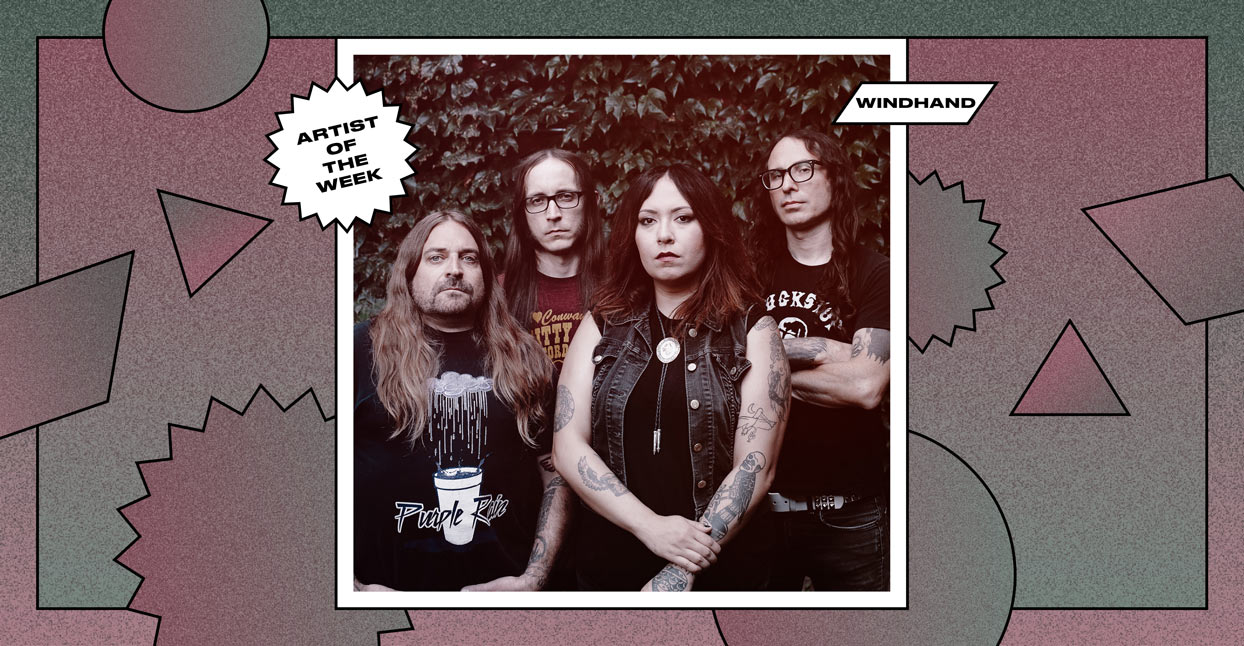 In the opening moments of the fourth full-length from the Virgina doom band Windhand, just before the molten riffs kick in, comes a sound that's familiar, but difficult to immediately identify—percussive, pitch-shifted, but unquestionably human.
It's the in-utero heartbeat of founding guitarist Garrett Morris's first child. He's three years old now, and he makes his dad push him on the swings during our interview.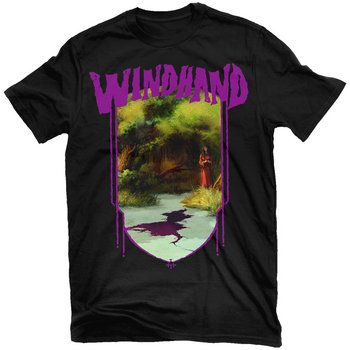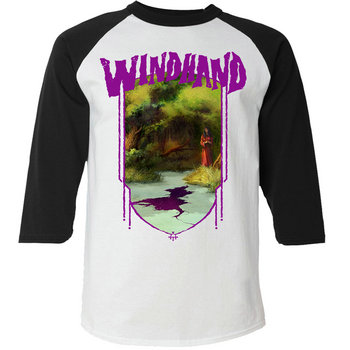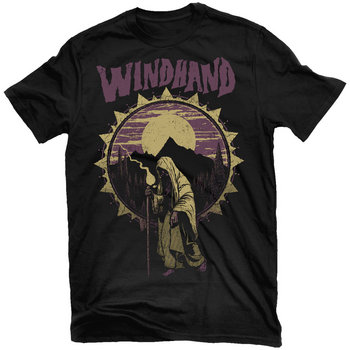 .
00:10 / 00:58
Merch for this release:
T-Shirt/Apparel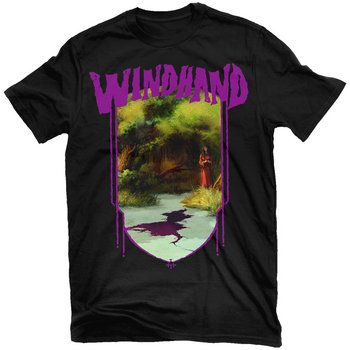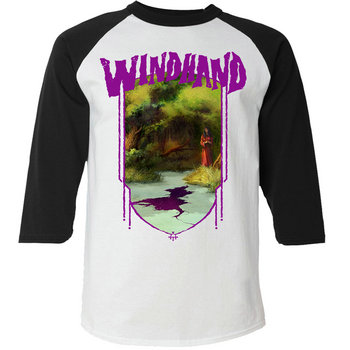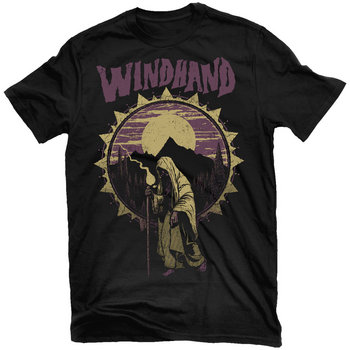 "I had a kid, and that takes up all of my time," Morris reflects between pushes, demonstrating in real time why there's been a three-year break since the band's last LP, Grief's Infernal Flower. "We've definitely scaled it way back. We took it slow and regrouped and figured out what it was like to be a four-piece."
Morris is referring to the departure of Windhand co-founder and co-guitarist Asechiah Bogdan, who left the band in 2015. After Bogdan's exit, as the remaining members were setting out to write the songs that would become the new Windhand album, a close friend of the band suddenly passed away. The cycle of life and death, brought into stark contrast by the birth of Morris's son, weighed heavy on the creation of Eternal Return.
"There was a lot on everybody's minds," says Dorthia Cottrell, Windhand's powerhouse singer and lyricist. "[Writing] was definitely helpful with the grief at the time, and a lot of the songs ended up being about that. Even though the music is a little more lighthearted than what we normally do, and a little faster, I think the lyrics are still pretty grim."
.
00:10 / 00:58
Merch for this release:
T-Shirt/Apparel
As powerful—and personal—as the lyrics are, Cottrell adds, they didn't require a lot of effort to write: she was merely a medium, channeling the words that wanted to come out. "At first I'm just writing the melodies," she explains. "I'm listening for what's already there, and I'm not even consciously writing specific words, so sometimes I'm surprised at how the lyrics end up saying things that I didn't even realize I thought or felt, but that I definitely do and needed to say."
Even with Cottrell's dark imagery, Eternal Return is by far the band's catchiest and most direct album to date. "Grey Garden," "Red Cloud," and "Diablerie" are legit doom-pop bangers, more rock radio than black-walled basement. Even the two side-long tracks—the achingly gorgeous "Eyeshine" and 13-minute closer "Feather"—sound less jam-driven, more strongly oriented around Cottrell's vocal hooks than her bandmates' bummed-out epics.
"I had a bunch of riffs that seemed a little faster, maybe a little bit catchier," Morris says. "Once I started putting things together, I realized that the songs seemed a little bit shorter. I felt at that point like, 'Well, it'd be kind of nice to have more songs on the record and be able to play more songs live.' It was kind of a happy accident, to be honest."
Eternal Return will likely elicit the Electric Wizard and Sleep comparisons Windhand have always drawn, and Black Sabbath remains the root of the band's sound—as well they should be. But the members' '90s grunge and alt-rock influences, always bubbling just below the surface of the band's sound, come to the forefront on Eternal Return in a way they hadn't previously.
"I still listen to the same five albums I listened to in high school," Cottrell laughs. "Soundgarden, Alice in Chains, Melvins, Dinosaur Jr.: All of us grew up listening to that stuff, and all of us are fans. Whenever anyone made that comparison [to the aforementioned bands] on the last few records, I didn't really hear it, but this record to me definitely has that feel."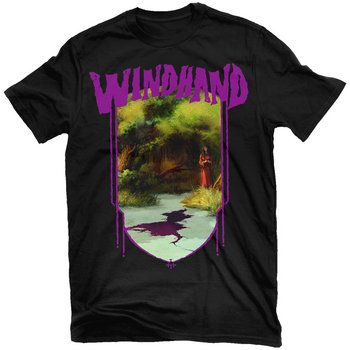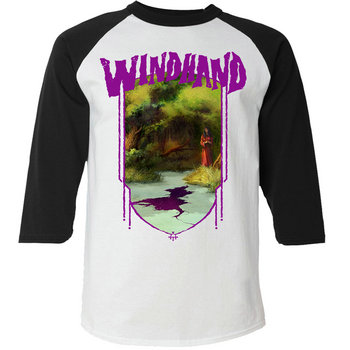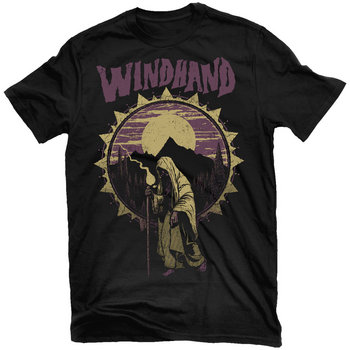 .
00:10 / 00:58
Merch for this release:
T-Shirt/Apparel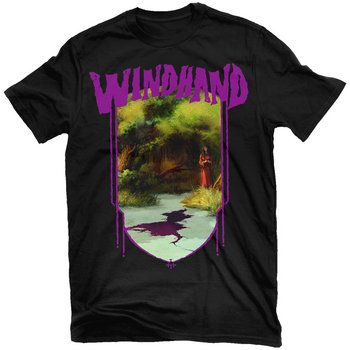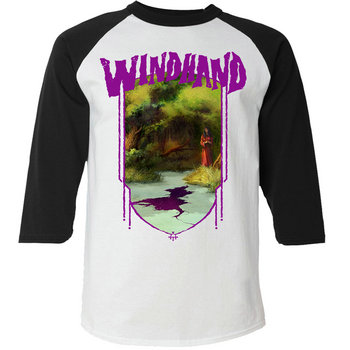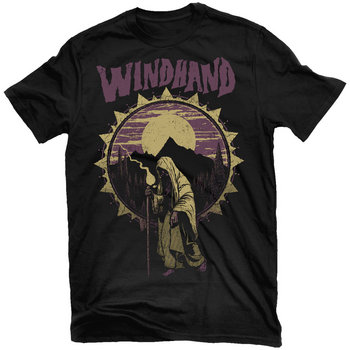 That sound is partially owed to the band's growing comfort with Jack Endino, the legendary producer behind landmark records like Nirvana's Bleach and Mudhoney's Superfuzz Bigmuff. Endino returned to the studio for the Eternal Return sessions after initially working with the band on Grief's Infernal Flower. Whereas the first collaboration bore the earmarks of a band and a producer feeling one another out, Eternal Return showcases a fully-fledged creative mind-meld.
For Morris, who produced Windhand's early records himself, working with Endino has been the realization of a long-held dream: when he first started getting into recording, he would study the producer's records, and try to emulate what he was doing. "He's always been a part of the sound, in a way," the guitarist muses.
"He got the best performance out of us," adds Cottrell. "If it sucked, he told us it sucked. There were nights I would be singing the same song for four or five hours, but I definitely appreciated it, and learned a lot, and the album is definitely better for it."
The work paid off, and the resulting album strikes a balance between sonic precision and raw, human ache.