CERTIFIED
Certified: Nubya Garcia's Exuberant Jazz Draws on Collective Power, Heritage, and Roots
By Piotr Orlov · August 17, 2020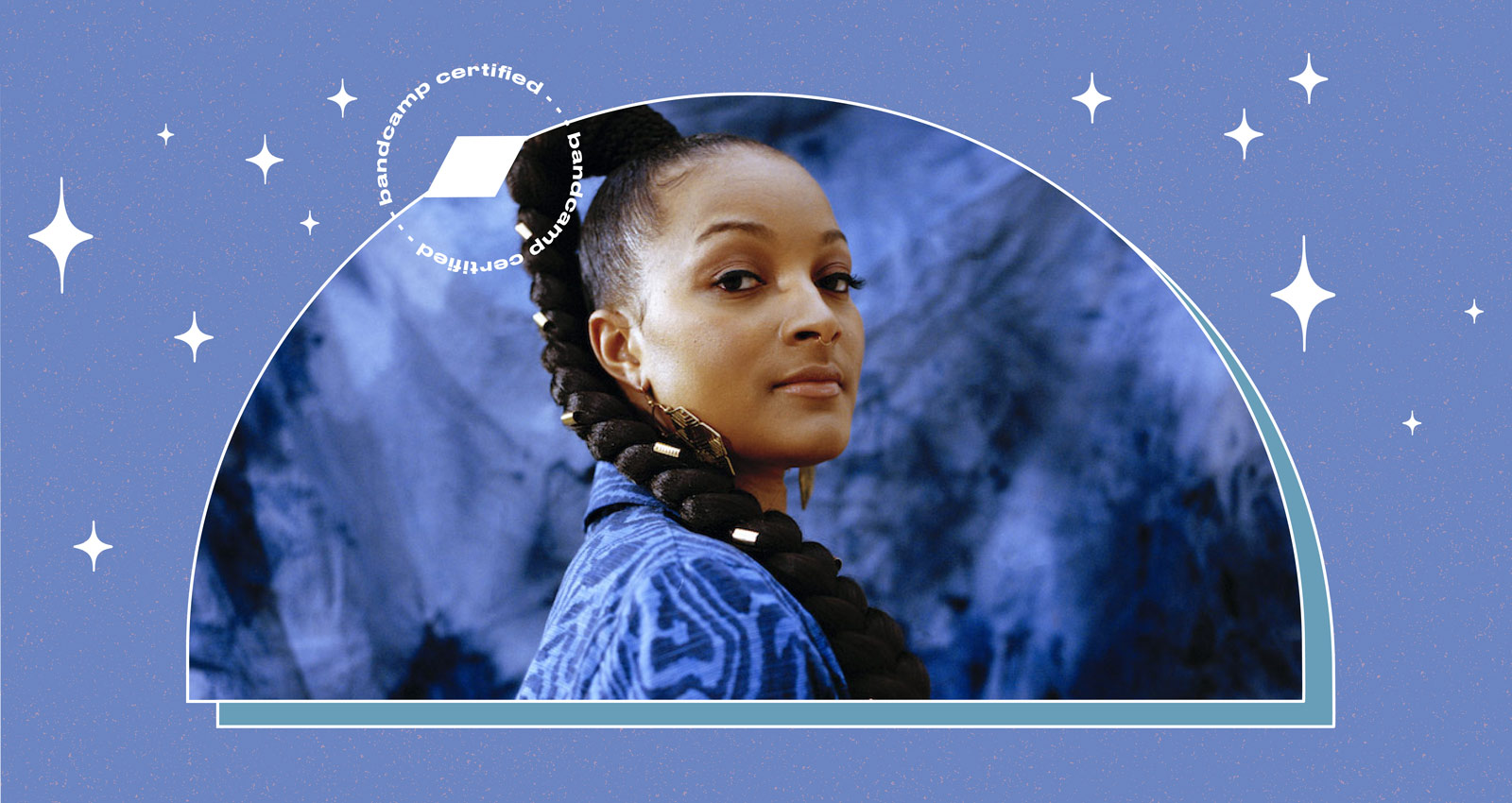 Sometimes, it's hard to remember that Nubya Garcia is still in the early stages of her career. In the last five years or so, the London saxophonist/flautist has been central to the development of her hometown's contemporary jazz community—contributing to its sound, playing on many of its great recordings, and aiding its rise outside of niche-genre consciousness. And yet, despite this rich C.V., Source still marks Garcia's debut as a bandleader.
Though the COVID-19 pandemic has momentarily paused many of Garcia's professional obligations, the break has provided her with an opportunity to re-ground herself through listening. What becomes clear as you spend time talking with Garcia is that she hears and processes sound as well as she plays. "The break's been really refreshing and empowering," Garcia says, speaking from her hometown, where she's spent the entirety of lockdown. "I think it's good to learn how to just stop, and to not equate what we're doing with what we're worth."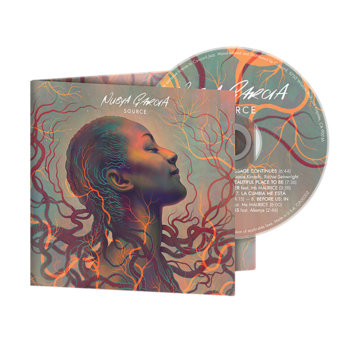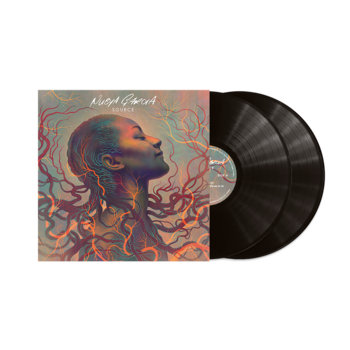 .
00:10 / 00:58
Merch for this release:
Compact Disc (CD), 2 x Vinyl LP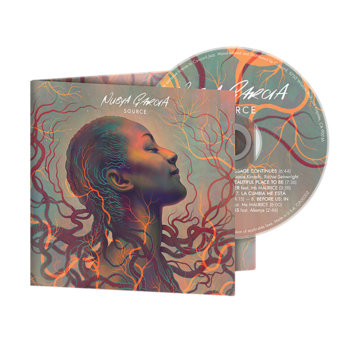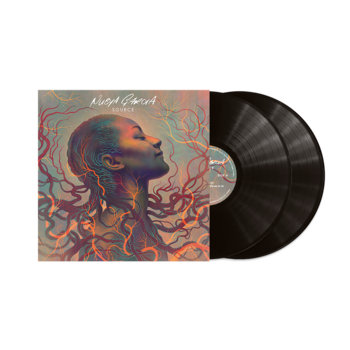 That said, Garcia has been doing a lot. She's involved in numerous radio projects, including an NTS residency, a BBC doc on Ethio-Jazz, and regular appearances on WorldwideFM. She guests on other players' sessions, most recently popping up on the recent release by old friend Moses Boyd, and adding textures to Moses Sumney's sprawling masterpiece græ. She also plays in multiple bands including the spiritual jazz ensemble Maisha and the women's collective Nerija. All of that is in addition to playing in her own group, which features Joe Armon-Jones on keys, bassist Daniel Casimir, and drummer Sam Jones, all of whom play on Source. These endeavors are fed not only by a desire to bring various languages of music together, but to also explore the role different disciplines play in community building—whether it's assembling a radio playlist, or going to Colombia to explore cumbia as Garcia did in the winter of 2019.
On some level, that engagement with music's collective consciousness is what Source is really all about. Garcia calls the record "a full snapshot" of her musical personality, a body of work built from years of experience and on-the-road notes. "When I was trying to name all these tunes, thinking about the intention behind them, and what I was trying to express when writing them—the stories that I chose to musically talk about entered this sphere of collective power, of heritage, of roots," she says. "They're about what it means to be grounded in this world right now, and supporting your community, learning your history and continuing those stories so that you can tell the future generations what happened, and so that history isn't lost and erased. Especially considering all the oral traditions at risk of that, anyway. I think that's the space in which the album exists—questioning and thinking about what it means to be a collective power, and what source stands for. What is at our source as people? What is it that ignites a person's energy? What is it that makes them feel hope and power in whatever they're doing?"
It's almost as if Garcia's musical thoughts have been waiting for a global moment like the one summer of 2020 has provided—not only the pandemic, but also the decolonization movements that the deaths of George Floyd and Breonna Taylor have spurred all around the world. Garcia's music is an unerring celebration of the beauty of Black culture as exhibited in improvisational music. Her playing proves it foolhardy to try to disentangle young Black London's jazz from its dance and beat culture; the heavy presence of Caribbean music—dub, skank, cumbia—on Source just drive that point home.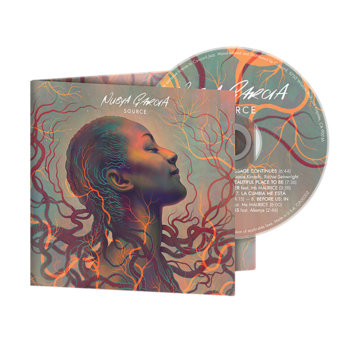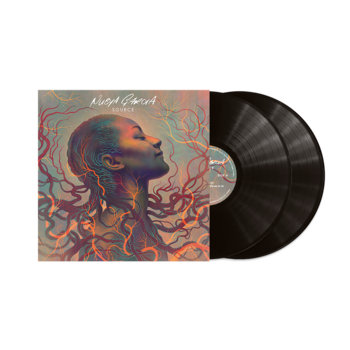 .
00:10 / 00:58
Merch for this release:
Compact Disc (CD), 2 x Vinyl LP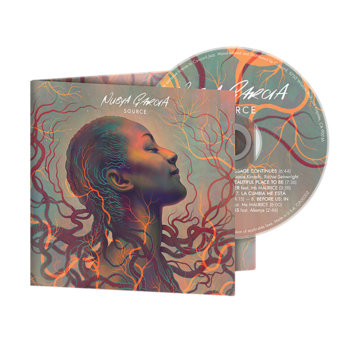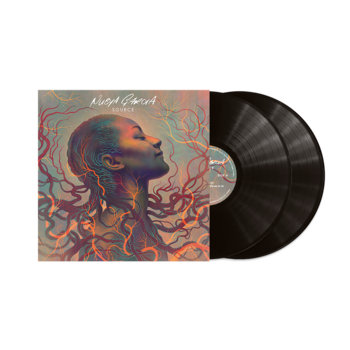 "Dub is at the core, just like jazz is," Garcia says. "They're right next to each other. It's foundational." The music was an endless source of inspiration for her as the child of Guyanese mother and British Trinidadian father. "I'm always just marveling at the culture surrounding that part of the world," she says. "And the message as well—in early-roots, reggae, dub—it's incredibly positive, it's teaching, it's enriching, it's encouraging, and really beautiful." The mix of those energies is present on the album's epic title track, a deeply skanky, positivist reimagination of a composition she first tracked in 2018, now with incredible wordless harmony vocals courtesy of the Kokoroko front-line (Cassie Kinoshi, Sheila Maurice-Grey, and Richie Seivwrigh) and a mix by the album's co-producer, Kwes.
If Source's Antillean vibes reaffirm the richness of that cultural wellspring, then collaborations with Bogotá percussion-and-vocal brujas La Perla, and the great young Chicago artist Akenya are evidence that Garcia's notions of community-building extend beyond all borders. That's especially true of the album-closing "Boundless Beings"—designed at first as an interlude, but which Akenya, whom some may recognize from her work in Resavoir (or her time in Noname's band), helps to turn into a contemporary astral-blues classic. To Garcia, the song "became bigger than I envisioned. I explained the premise of the album, and what I'd been thinking of over the last year, and asked, 'Would you want to sing the melody with me on it? And also would you like to write some lyrics?' And she came back with those insanely fire lyrics that sum up the whole album." One of the greatest things about the noir-like, lower-register melody Garcia plays on "Boundless Beings" is how cool and pretty it sounds—a breathy tone connecting a flow of unbusy, yet thoroughly identifiable lines. In an instrumentalist world filled with many notes, Garcia tends to savor hers.
"I think I place importance on weight and intention," she says. "I've always had mentors, and teachers, that have placed an importance upon listening. If you're present, you should be listening, and if you're listening you can't be talking at the same time. The same thing goes in music. I'm a listener in life, anyway, and I want to be able to hear everything, I want to be able to tap into everything that's going on on stage, and we can have insane moments that you wouldn't expect but, also, the antithesis to it. There's a balance. There's space. I think I'm just interested in space."