CERTIFIED
On "BRAT" NNAMDï Focuses on Himself
By Anna White · April 14, 2020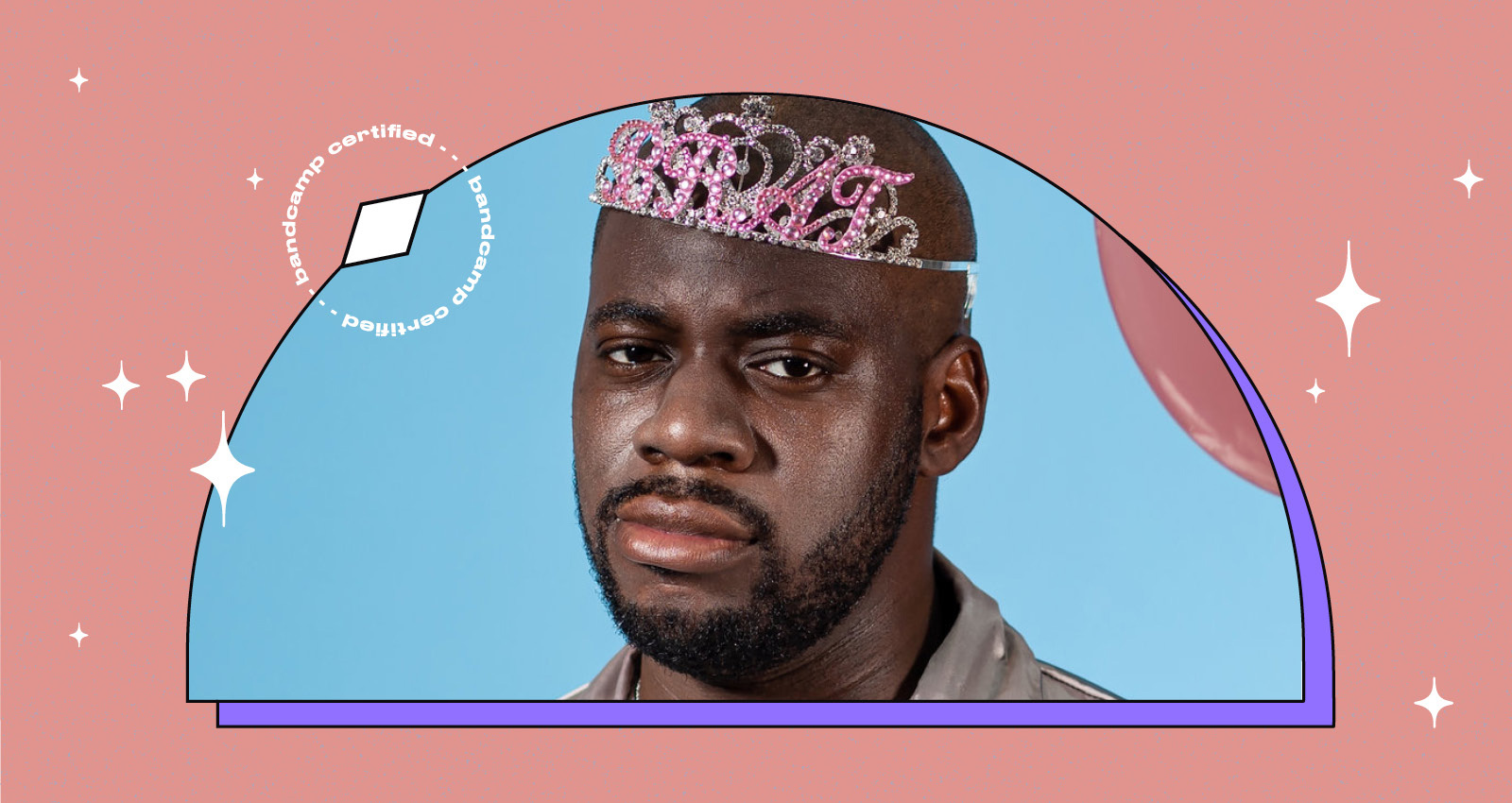 Chicago-based experimental artist Nnamdi Ogbonnaya is a self-proclaimed brat. "I definitely know I have polarizing qualities, and I embrace them whole-heartedly," he says. He's referring to two things when he says this: his music's tendencies to hope across genres, as well as his own unconventional sense of humor. During our interview at Chicago's Perkolator cafe, he sports a neon pink and green necklace with plastic beads that spell out "Brat," both a personal brand, and the title of his new album—12 songs that blend smooth alt-R&B with electronic manipulation and elements of guitar-centric math rock.
A California native, 29-year-old Ogbonnaya has been an active player in Chicago's music scene since he moved to the city in 2011 to attend the University of Illinois at Chicago (a talented multi-instrumentalist, Ogbonnaya was at one point a member of eight different projects.) He released his first two albums, Bootie Noir and FECKING WEIRDO, in 2013 and 2014 respectively, but it was 2017's DROOL that gained him wider attention, and led VICE to dub him "Chicago's weirdest musician." Ogbonnaya toured constantly, drumming with math rockers Monobody and filling out the rhythm section for Lala Lala and Ohmme. In 2018, he decided to take time to focus on his own songs.
"I think I was doing a lot of that stuff to postpone working on my own music," he says. "As much as I love it, it can be kind of daunting, especially doing everything myself. I kind of was just like, 'This is easier ,and I have to use less of my mental energy to do it. It was good to escape, and then come back to my own work."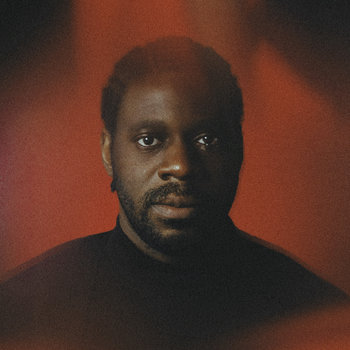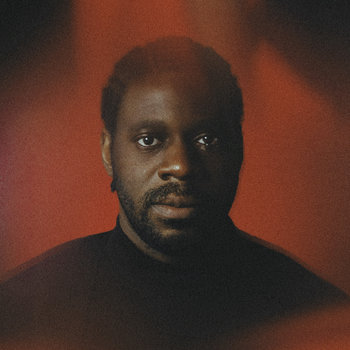 Merch for this release:
Vinyl LP, Compact Disc (CD), Cassette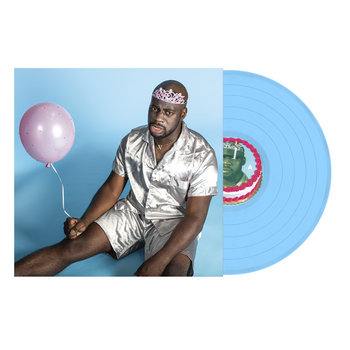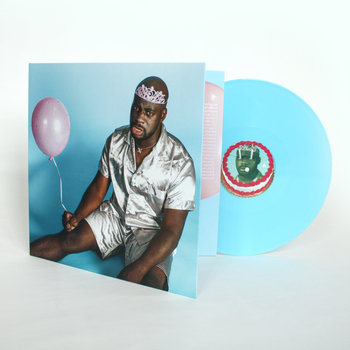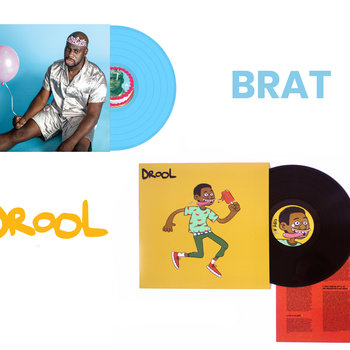 For Ogbonnaya, BRAT has a clear underlying message: "It's about being selfish, or thinking you're being selfish, but also about realizing what your wants and needs are, and following through with them, even if it feels selfish sometimes," he says. The album is the result of a conscious shift in focus, brought on by both a new living situation and the fact that he was spending less time on tour. "I feel like everything's a bit more stable," he says. "There's a lot more to do—a lot more that I feel inclined to do, musically and in terms of goals I want to accomplish." BRAT was mostly a solo endeavor—Ogbonnaya played all of the instruments (save for brass and strings), and recorded it in his home studio.
The announcement of the album was accompanied by a rebrand. His entire Instagram feed was replaced by the new album's blue-and-pink aesthetic, and he shortened his stage name to "NNAMDÏ," á la Prince or Bjork. "I like kind of having a fresh start," he says. And while this isn't Ogbonnaya's first social media rebrand, each time he does it, it's less about maintaining a curated alter ego than it is a sincere reflection of internal changes. "There's not really a persona," says Ogbonnaya. "Every time I do it, it's something that I enjoy. My last Instagram phase was all black people with puppies. I lost a lot of followers when I switched over, because people were like, 'What is this?' I eventually started gaining back different people who were there for the dogs." Before that, Ogbonnaya's accounts were populated by photos of himself and bandmates with their eyes and mouths enlarged using Photoshop—another quick and complete shift.
Along with a new aesthetic and name, Ogbonnaya brings to BRAT a sincerity that wasn't always present on previous releases. "There's no need to pretend you're OK if you're not," he repeats on the penultimate track, "It's OK," an ode to self-care undisguised by the artist's usual playful lyricism. Even on tracks with less straightforward messages, moments of intimacy shine through: "I wish I was a farmer/ I wish I was an astronaut/ So I could feed my family/ And take them somewhere very far away," sings Ogbonnaya on "Glass Casket," articulating his desire to do more for those he loves.
Merch for this release:
Vinyl LP, Compact Disc (CD), Cassette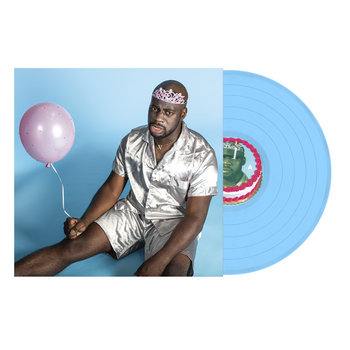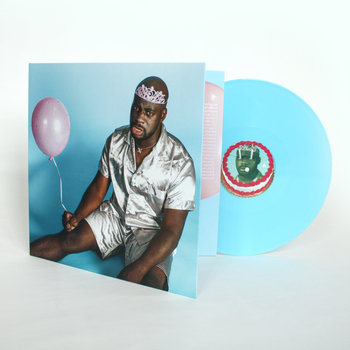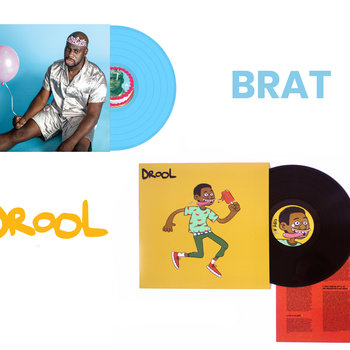 "Gimme Gimme" begins with a callback, a slowed-down version of the intro beat to DROOL's "Me 4 Me," with the familiar electronically filtered vocals and oscillating synth bass. On "Bullseye," electronically pitched-up vocal interjections sound like the song is being interrupted by a kid who's eaten too much sugar. Ogbonnaya's music is mercurial, with vocals that hop octaves and tempos that shift on a dime, though some of that has evened out a bit on BRAT. "I still go through the scope of human emotions, but I feel like it's less jarring of jumps than DROOL," he says. "It's like a wave pool, as opposed to an open ocean," he says.
To wit: "Everyone I Loved" is an upbeat ode to self-doubt, with an intro of smooth, layered vocal harmonies. "I've been changing with my aging/ These ain't phases/ Different things I used to care about now just wear me out," Ogbonnaya sings, discussing the process of growing as an artist while hoping his parents approve of his life choices. "I don't really call my family as much as I want to," he says. "I'd get so into recording that I wouldn't talk to anyone for a few days—which is great, sometimes. But also it's important to make time for the people who make time for you. I've learned through this process I'm not very good at that," he says. "I was by myself 95% of the time while I was recording, very much in solitude in between tours, which is a very interesting time. I feel like I was overthinking every aspect of my life."
But that solitude is reflected in the finished product: Ultimately, BRAT is about learning to prioritize your own needs. "If I could sum it down to one takeaway, it would be kind of the importance of understanding your decisions," says Ogbonnaya. "Figuring out why you want the things you want, what's important to you and why, and focusing on those things."