CERTIFIED
Artist of the Week: Lotic Balances Warmth and Visceral Force
By Max Savage Levenson · July 09, 2018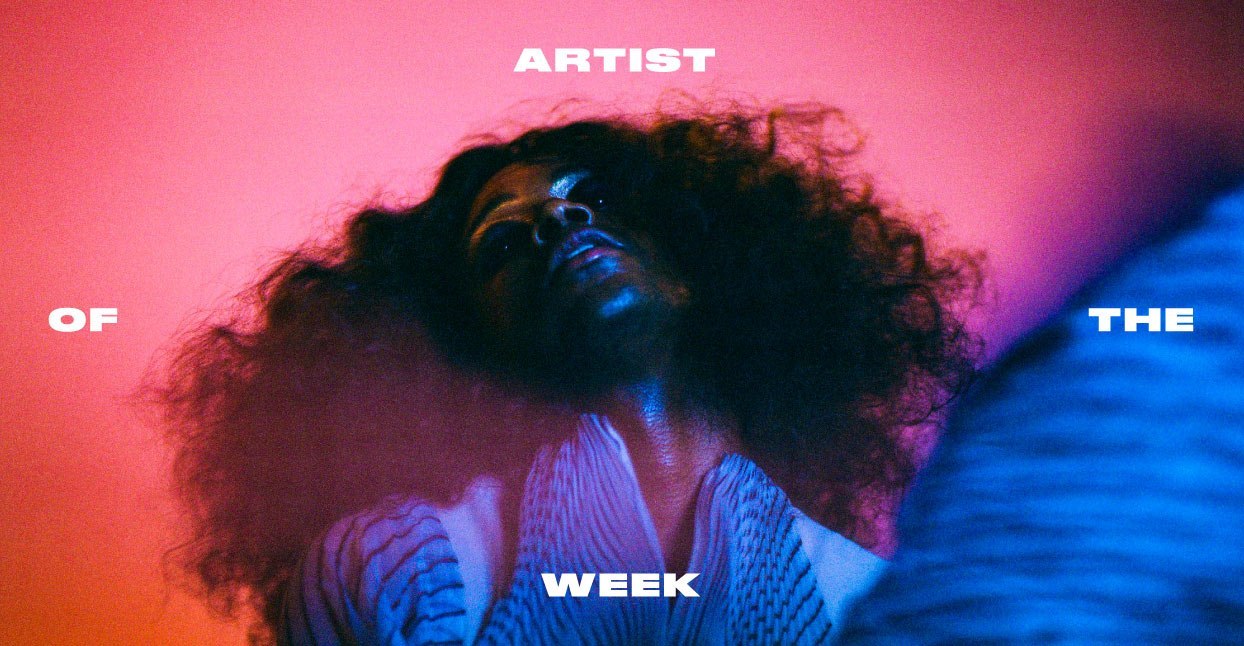 Although the term "lotic" refers to a body of running water, the producer of the same name has a career that's been anything but a smooth ride. Over the past few years, Lotic—who prefers gender-neutral pronouns—left the United States for Berlin, and struggled with questions of their identity and finding a safe and welcoming queer community overseas; their jagged, dazzling, and confrontational EPs and mixes have largely mirrored that angst. Yet Power, Lotic's debut LP, launches the producer into a new realm, incorporating vocals, soothing sounds alongside the harsh clatter, and even nods to contemporary pop music into a fully-realized and complete vision that is a testament to its creator's inner strength, and the power of self-love. What may surprise Lotic's fans the most is just how much fun they're having.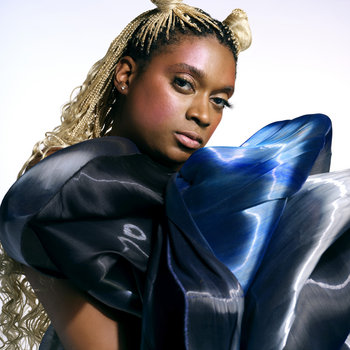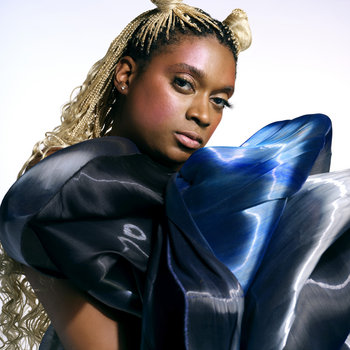 Lotic grew up in Houston, and began playing alto saxophone in the marching band in middle school. "Being in the South, marching bands [were always part of black culture]. Our school had a really popping band!" they explain excitedly on a searingly-hot late afternoon in Berlin. You'd be forgiven for overlooking those influences on Lotic's earlier EPs like Agitations and Heterocetera—exploratory studies in abrasive noise and fuzzy beats—but a switch seemed to flip on their crackling edit of Beyoncé's "Formation," released in the wake of the 2016 presidential election. "[I] know it's not much, but working on this helped me keep sane (?!) throughout this tragedy," they wrote at the time. While Lotic's addition of rifle-sharp drumline percussion, as well as Beyoncé's vocals, marked a newfound accessibility in their work, the track captured another turning point as well: Lotic's use of music as a means of connection and empathy. Tagged on Soundcloud, appropriately, as "Urgent self-care," it could also have been therapy for anyone that heard it.
Yet Power takes both the explosive dynamics, and radiant compassion, of the Beyoncé edit to new levels. Although Lotic intended to create it quickly, the album took over two years to make, as they experienced a series of painful shocks: a sudden and unexpected eviction, an assault at a bar, multiple muggings. "I'm almost at the point of being able to laugh about it, it was just so absurd," they say. Perhaps the silver lining was that the extended timeline allowed Lotic to refine every aspect of the album. The percussion delivers the visceral force of a full marching band; on "Resilience," each nuanced crack flashes like a menacing strobe light, and "Bulletproof" weaves an almost dance-able groove out of gritty cacophony. And for each bout of abrasive clatter, we are treated to its polar opposite: flurries of shimmering synths and sustained bass-y bellows. On opener "Love and Light," Lotic offers up a celestial balm; the calm before the storm. "All I was listening to was neo-classical chamber music [like Caroline Shaw and Nico Muhly] and Missy Elliott and MIA," they say; while the former is evident in those arrangements, the latter becomes clear in Lotic's newfound use of vocals.
Power doesn't need a Beyoncé sample to give it star power; Lotic has quickly discovered a gift for channeling several distinct characters and moods in their music, switching between them on a dime. "Hunted" begins with an explicit and confident statement of identity; "Brown skin, masculine frame / Head's a target / Actin' real feminine / Make 'em vomit," they whisper menacingly. "Nerve," with its sly vibe and pulsating bass, was born out of a playful attempt to incorporate rap into the album. "I wrote a lot of silly raps, really stupid ones that I was too afraid to record," Lotic says with a laugh. Its Siamese twin "Solace" is perhaps the album's mission statement, encapsulating Lotic's expression of empowerment in a fragile and vulnerable tone: "How can I be healthy / Living free…with so much in between?" they ask.
As the sun begins to slowly set in Germany, I ask Lotic about the album's cover image. "It says that power is vulnerability, softness, and openness," they explain. It's a brilliant summation of the magical polarities at the heart of Power, a sort of positive-minded Orwellian doublespeak. Full of surprises, and a far cry from what Lotic's fans have come to expect, Power speaks to the complex and divergent thoughts that coexist inside us all.