CERTIFIED
Artist of the Week: Kev Brown's Master Class Is In Session
By Marcus J. Moore · August 20, 2018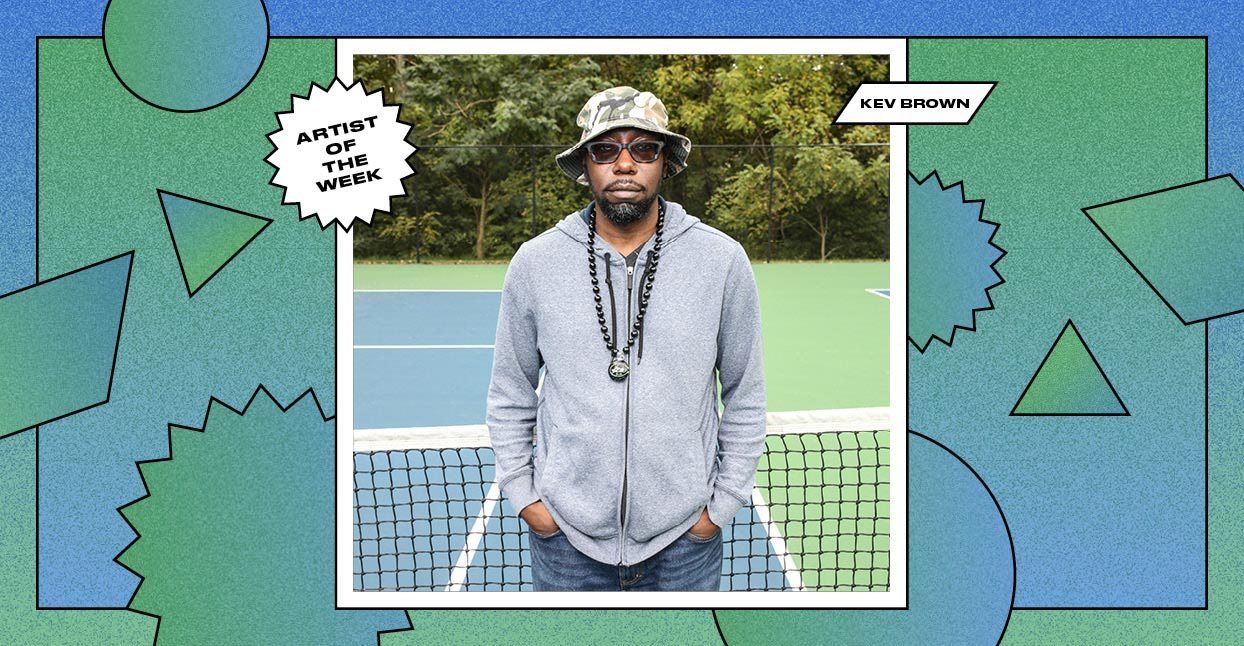 Landover hasn't changed much since the 1990s—that is, unless you count the massive football stadium where Washington's NFL team plays football. The municipal buildings all look pretty much the same, and the weeds still crack the sidewalk along Martin Luther King Jr. Highway near Hill Road. Up the street, the Booker T. Homes community winds around to the neighborhood basketball court, where you'd get the best, and toughest, games ever. Sometimes you had to fight your way out. The local McDonald's got remodeled, though. And it looks like the Cedar Heights Community Center is still hanging on.
Some view Landover as the place between Northeast D.C. and the nicer Maryland suburb of Bowie. But stars are born here: comedian Martin Lawrence, boxing legend Sugar Ray Leonard, potential greatest-of-all-time basketball star Len Bias, and producer/rapper Kev Brown. Though the last name might not ring immediate bells, the 40-year-old musician is perhaps the proudest Landover native of the bunch. He carries the town with the same pride as Black Thought does South Philly, and Nas does the Queensbridge Projects.
In this region, Washington, D.C. is the epicenter; back in the day, if you lived in the area and weren't from D.C., you weren't from anywhere, really. Brown claimed Landover and Prince George's County, Maryland; he didn't eschew it for some sort of lame-ass connection to the nation's capital, or the Big Apple. "Just to set the record straight, I'm not from New York," Brown once asserted. "I'm not from Philly. I'm from Landover, Maryland—Palmer Park, to be exact." No musician had repped the town before—at least, not in local hip-hop. That makes Brown a pioneer, albeit a reluctant one. "I never wanted to be Michael Jackson or Kanye West out here," he says with a laugh.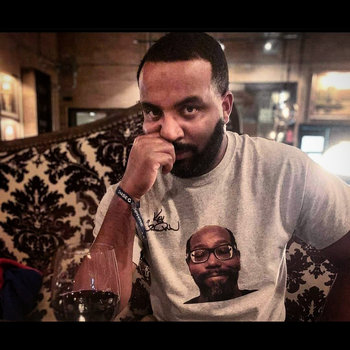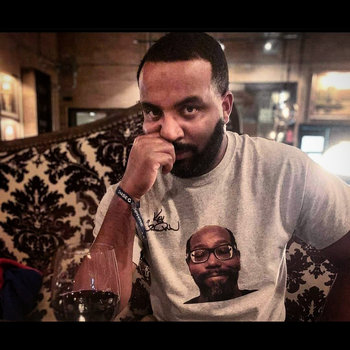 In the late '90s, as hip-hop began to take hold in the city proper, Brown linked up with like-minded rappers Cy Young, Grap Luva, and Sean Born and formed the Low Budget Crew in Prince George's County. They used to rhyme together at local open mics and make beats in each other's homes. In 1998, Brown heard producer Pete Rock's landmark Soul Survivor, and became enamored with Rock's style of composition. He wanted to emulate it until he landed on something all his own; he's cited J Dilla, Wu-Tang Clan, and A Tribe Called Quest as major influences on his own work.
Brown got his big break in 2002, landing seven beats on DJ Jazzy Jeff's underground classic The Magnificent, which featured Questlove, rapper J-Live, and singers Raheem DeVaughn and Jill Scott. Brown then became the de facto leader of Low Budget, even if that wasn't his intent. "I didn't even really get on, that's the funny thing," Brown recalls. "I was the first to get my foot in the door, so I brought everybody in. For me, it's always been about the crew. I never wanted to be like, 'Hey everybody, let's do this!,' though it became that way after a while."
Following the success of The Magnificent, Brown came back to Maryland from Philadelphia to work on his own material. He received offers to make beats for other musicians, which sustained him over the next few years. Then he recorded The Brown Album, which paired lyrics from Jay-Z's The Black Album with his own downtempo production. Everything changed from there. "I didn't realize how buzzing The Brown Album was," Brown says today. "People introduced me like I'd worked with Jay-Z for real." (For what it's worth, Busta Rhymes became a fan of Brown's after hearing a track from The Brown Album.)
On a recent summer afternoon in Landover, Brown is in his home studio gathering creative inspiration. There's black prowess throughout the room: a poster advertising the release of J Dilla's groundbreaking Donuts beat tape, a picture of Muhammad Ali scowling over a fallen Sonny Liston. There's martial artist Bruce Lee in another pic, ready to dropkick the shit outta you; near a computer monitor, a pile of Brown's trademark fisherman caps. YouTube clips of old Procol Harum performances play on continuous loop. Brown might sample from it later, but who knows.
Though Brown and his music stand alone, his demeanor and work ethic draw immediate comparisons to Dilla. In a world hopped up on instant gratification, Brown takes his time, slowly releasing music and quietly working to mine the perfect sound. If Dilla was the king of staggered percussion, Brown is the king of deep, winding bass that add thick layers of funk to his dusty electronic drum loops. And just like Dilla, Brown can't explain the art: he simply does what he does, and it's always worked for him. Yet up to this point, Brown has been one of hip-hop's best kept secrets: you discover his music from a friend, then you tell someone else. Then that person spreads the word, and so on. "I think it's just the beats," Brown says of his appeal. "I think that's what people hear: OG cats and people who grew up in our era, they hear the old-school influences. It's been other musicians talking about my music."
There's an eight-year-old clip on YouTube in which Busta Rhymes is actively singing Brown's praises. Brown is there, standing off to the side, chill and unassuming as always. "There is no introduction needed," Busta proclaims in his distinct New York growl. "I'm buggin' the fuck out because today I'm just meeting the homie … I need to get my Kev Brown stash up!" Online, Brown has a strong contingency of fans who, like Busta, aggressively support the low-key creator. "I understand Travis Scott new album is out but fuck him," went one tweet. "NEW KEV BROWN ALBUM OUT!!!!" Then there was the recent back and forth between renowned creative consultant Frank William Miller Jr. and Roots bandleader Questlove: "been waiting for this album for 13 years," Miller tweeted. "BASSLINES." "Wait wait," Questlove retorted, "that's JUST coming out?"
On August 3, Brown released a new full-length album called Homework, the proper follow-up to his 2005 debut album, I Do What I Do. "To me, this is my first real solo album," he says. "The first one had a lot of features, but for this one, I wanted a raw, dirty project. There's too much soft stuff out here." On purpose then, Brown shifted his tone to get more personal and forthright. Take "Still Triumphant" as a quick example: "Jaded, feel like my whole world caved in." Then on "Continue On," he delves a little deeper: "Spent enough time in isolation / Procrastination, time just sailing by / Why, I dunno / If the vibration ain't right, I won't go." If I Do What I Do was fairly optimistic, Homework is far more reflective: For a man who's spent the past two decades putting other rappers on, he's finally putting himself first. "I hope you don't expect me to save you," Brown asserts on "Superman III," "'cause I don't do that no more."
Talk of a new Kev Brown album had been circulating for the last few years, but he kept pushing the project to compile music for other people. Then, he says, it took forever to get Homework sequenced and mastered. And at one point, his old track machine crashed. The technical setbacks forced Brown to keep everything basic, which added an extra layer of grit that Brown wasn't expecting. Sure he wanted it to sound raw, but this sounds like a basement recording circa 1994. "It's dirtier than I ever wanted it to be, but it wound up being dope," he says.
In turn, Homework sounds like an updated version of his sound without going too far afield. "I learned from the greats—how they progress is important," Brown says. "I see people who do some off-kilter stuff, and as a fan I'm like, 'I don't even like you anymore.' I sit back and watch that. I don't want people to say that about my stuff. I'm not trying to throw people completely off." So after nearly 20 years of making music, Homework signals a new beginning for Brown. He's looking to get back on the road and release music on a more consistent basis. And if nothing else, it's good to see another Landover institution still hanging in there. "I want Homework to set a standard," Brown says. "I want it to open you up."