CERTIFIED
Artist of the Week: Gaye Su Akyol Puts a Psychedelic Spin on Turkish Pop
By Tristan Bath · October 15, 2018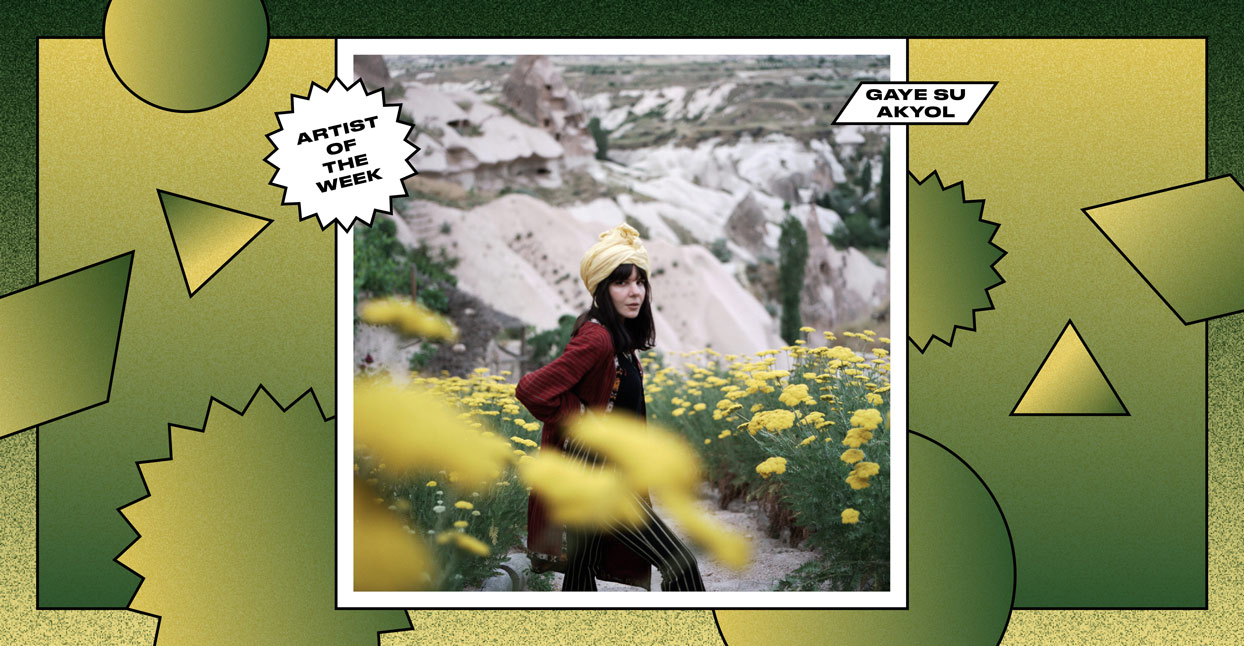 The cover of the new album from Istanbul pop singer Gaye Su Akyol feels like a snapshot of an art installation. Akyol, clad in an iridescent green romper, stands in front of a spindly, three-eyed mannequin that's wrapped in a flowing gold robe. The mannequin's face is glowing, and the landscape photo behind it looks deliberately blurred and psychedelic—like watching a 3D movie without glasses. The album's title, Istikrarlı Hayal Hakikattir, translates to mean "consistent fantasy is reality," and the fantastical cover makes it clear that Akyol is tapping into some utopian ideals.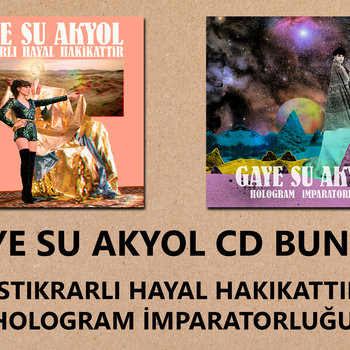 .
00:10 / 00:58
Merch for this release:
Compact Disc (CD), Vinyl LP,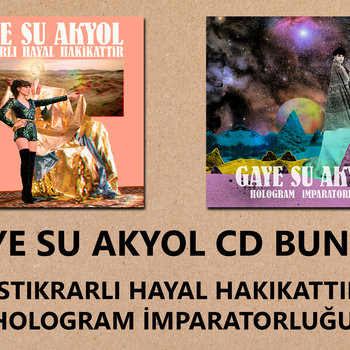 Istikrarlı Hayal Hakikattir is Akyol's third solo album since 2014, and its hooky, irresistible songs represent the boldest sonic expansion of Anatolian pop to date. In the late '70s, Turkish pop artists like Selda Bağcan and Erkin Koray spiked the region's folk music with proto-new wave synths and psyched-out wah-wah guitar to create something dizzying, original, and mysterious. Decades later, Akyol is pushing that core sound even further, contorting it into something joyously manic. The songs on Istikrarlı have traces of Latin music in their melodies, a smattering of trip-hop in their rhythms, and an abundance of space-age synths. It's also Akyol's poppiest outing to date, an album that flits between eras, styles, and cultures and coating everything in a sparkling pop sheen.
"I like to express my feelings and ideas by developing a fantasy world with the help of sounds that haven't come together before," she explains. "There are lots of musics that we haven't heard yet, some instruments that haven't come together yet." As with her first two albums—2014's Develerle Yaşıyorum and 2016's Hologram İmparatorluğu—Istikrarlı Hayal Hakikattir is very much Akyol's show. For Develerle Yaşıyorum, she taught herself to play the drums; she was instrumental in expanding the number of styles incorporated into Develerle Yaşıyorum—a count that feels like it's tripled on her new record. Indeed, Istikrarlı's wild kaleidoscope of sound would not have been possible without Akyol's assured guiding hand.
"When it comes to successful women, people try to find somebody else who's behind it," she says, before asserting, "I'm behind it!" While working in the studio on the album, Akyol would map out basslines and string sections on a keyboard, and tap out the songs' rhythms on a table. "In my head, I hear the ideal last version of a song," she says. "Arranging the songs is one of the most important parts of making a song unique. You can either make it even bigger than it was, or blow it entirely."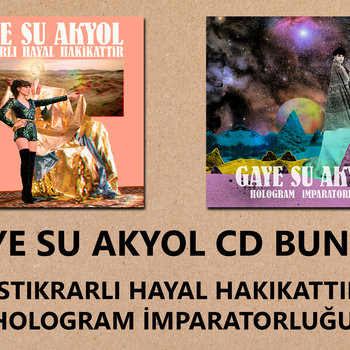 .
00:10 / 00:58
Merch for this release:
Compact Disc (CD), Vinyl LP,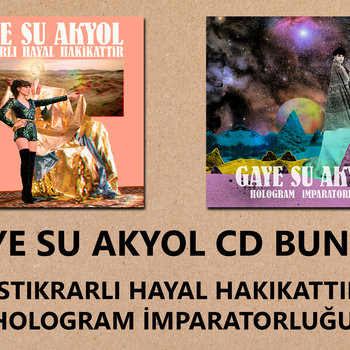 Fortunately, Istikrarlı falls squarely into the former camp. The title track opens with a sweep of sci-fi synths, which gives way to a heavy tom-tom rhythm and curling Morricone guitar twang. "Şahmeran" opens as a samba, with a tight, shuffling rhythm and click-clacking maracas before it's split in two by searing surf guitar and Akyol's snaking vocal melody. And "Hemşerim Memleket Nire" cross wires lurching '70s American funk with the twisting structures of Anatolian folk and the cascading synths of early disco.
It's a fitting reflection of the history of Turkish pop, which was very much a product of a politically rocky era in the country, at a time when the country was torn between East and West. Akyol grew up in the years following the 1980 military coup, at a time when the country was defined by its sharp cultural conservatism and censorship. "Physically, lots of people had to leave Turkey for another country," Akyol says. "Most of them went to Europe. Others stayed in Turkey, but couldn't make their art. It was like shutting down the voices of people. They were still there, but not actually existing like they used to. Some words were even banned—words such as 'freedom.'"
While the 1990s saw something of a softening in state control over the media, current president Erdoğan's increasingly militaristic grip on power is resulting in a narrowing of Turkey's cultural scope. The album and its title are Akyol's response to this political precariousness, imploring us to imagine a better reality—a culturally heterogeneous, optimistic future.
The album includes a cover of "Hemşerim Memleket Nire" a song originally by the late Barış Manço, a Turkish singer and electronic pioneer in the 1970s (and, later in life, a universally beloved TV presenter). In the song's lyrics, a character repeatedly asks another where he's from. Akyol explains: "The song says 'this world is my homeland.' I wanted people to think about this. I don't want to invite people to live in a dream world; I want to invite them to live in a consistent fantasy. If we have the same dream enough times, people can't say it's not real. Make it real. If the good and the clever people don't dream consistently and believe in themselves…that's when evil will win."