CERTIFIED
Artist of the Week: Children of Zeus Craft a Rap/R&B Ode to Aging Gracefully
By Christina Lee · July 16, 2018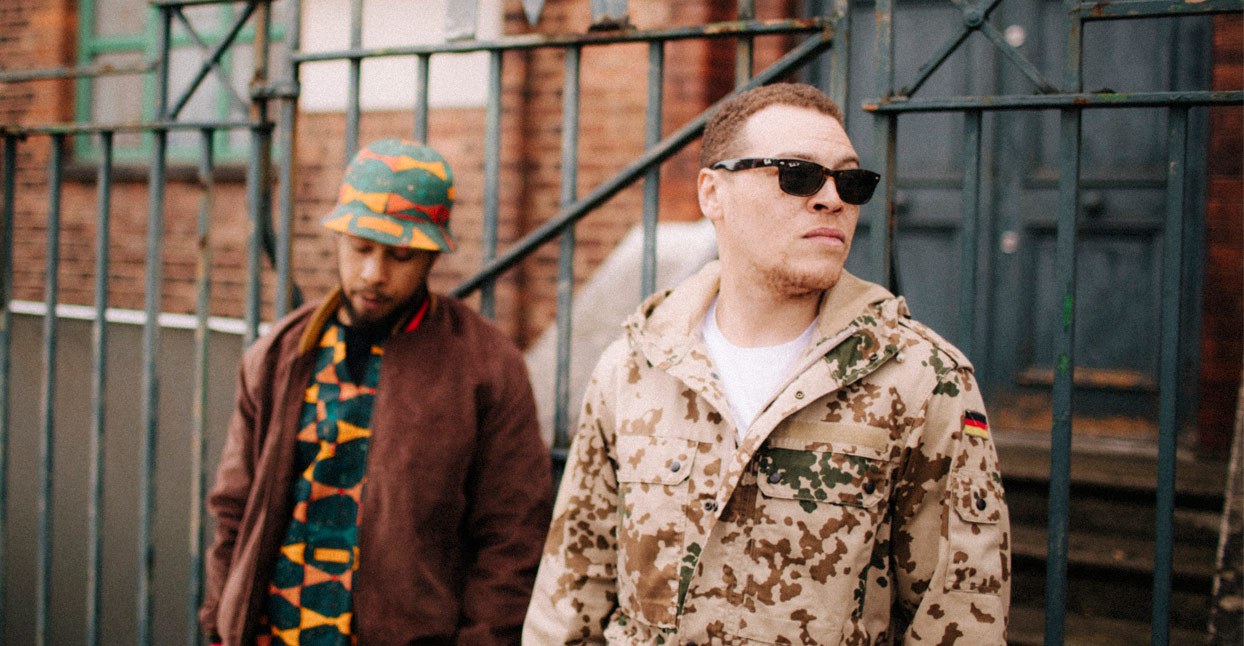 When Children of Zeus' Konny Kon and Tyler Daley were growing up, they spent their days listening in awe to U.K. pirate radio. These illegal stations cropped up insistently throughout the '80s and '90s, a kind of protest to the way mainstream outlets were monopolizing the airwaves. Anonymous disc jockeys used the hijacked airspace to boost reggae, soul, and hip-hop. They also risked getting raided for interfering with signals and bypassing licensing fees. It was on pirate radio that songs like Soul II Soul's "Back to Life" became an unlikely soundtrack to the resistance. "These guys put their lives on the line so that we can have and grow up on good music," Daley says. "Those illegal stations catered to people's needs."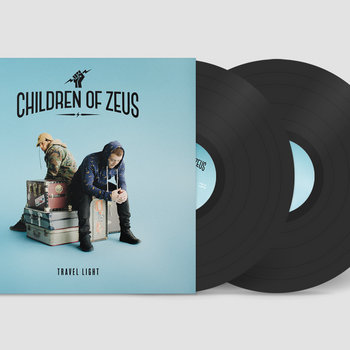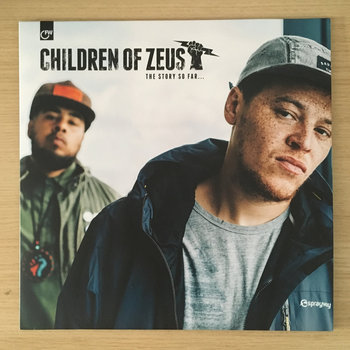 .
00:10 / 00:58
Merch for this release:
2 x Vinyl LP, Vinyl, Compact Disc (CD), Cassette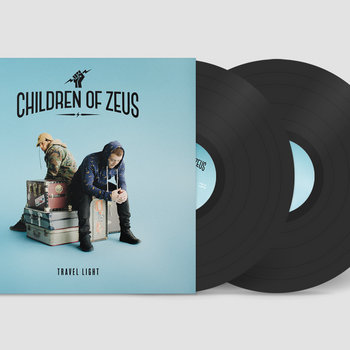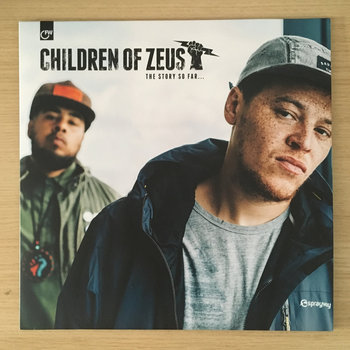 In this context, Children of Zeus' soul-driven hip-hop, where verses lay back in the groove without fully disappearing, makes sense. But the Manchester duo's debut album isn't just nostalgia for nostalgia's sake—Children of Zeus reference the music they heard on pirate radio to buck conventions within the local rap scene, like the fiercely competitive spirit found on their own earlier work. Rap isn't a young man's sport on Travel Light. Rather, it grants the duo the freedom to age gracefully, to take pride in how they've matured both as artists and as men.
Travel Light might surprise fans of Konny, who arrived in the late '90s as part of the rap trio Broke 'n' English. (The pioneering underground group founded Estate Recordings and introduced Skittles and Chimpo to the scene.) It also marks something of a departure for Daley who, as Hoodman, recorded one of grime star Stormzy's favorite songs, "Jermaine." At the time, both Konny and Daley boasted the fervor and aggressive talk that characterized hip-hop at large. But when they met for their first studio session in 2004, after a show where both of their crews were on the bill, Konny found himself drawn to the R&B-inspired instrumentals Daley had made. That night, they recorded their first song as Children of Zeus, the '70s-soul-shaded "Coming Home to You."
Travel Light's production suits Children of Zeus' ambitions to deliver "soul food for your earholes," as the duo put it on an earlier single. Konny and Daley find peace in "Slow Down," a relieved sigh of a rap-R&B song that addresses how—as working adults and parents—they don't have the capacity to "turn up" in the ways that the hip-hop and EDM scenes seem to constantly demand. "If you're a superstar by the age of nine, I suppose you can keep that bravado going," Daley says. "But I feel like if you're humbled a bit by life, you can only grow. You can only mature. We've had failures. Embracing them and allowing them to be your strong suit, instead of allowing them to hold you back—I feel like that is what we've learned."
Travel Light is a reflection of that learning. The alluring "360º" borrows Jonell's hook and basic premise from her 2001 hit "Round and Round" to air out the duo's relationship woes. ("Your mom is stressing me, calling me a waste, man," Konny rants.) Over the warm grooves of "Kintsugi," the duo describe the 400-year-old Japanese tradition of filling in stoneware cracks with metallic lacquer. That pottery technique becomes an extended metaphor for embracing your own imperfections.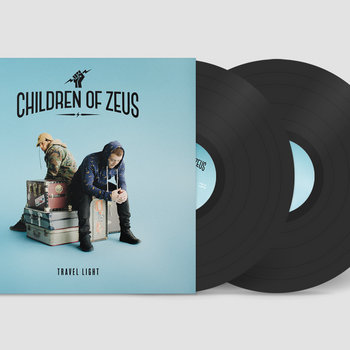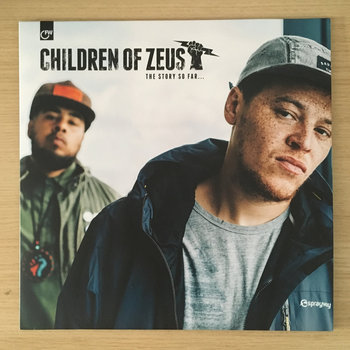 .
00:10 / 00:58
Merch for this release:
2 x Vinyl LP, Vinyl, Compact Disc (CD), Cassette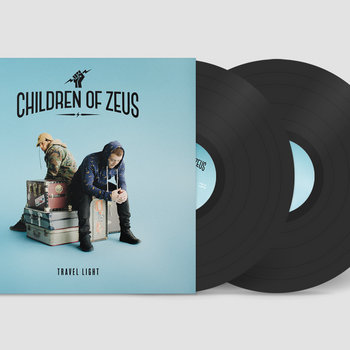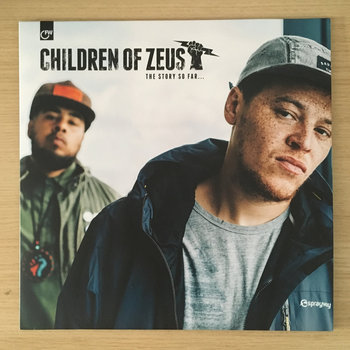 Last year, Children of Zeus released The Story So Far…, a compilation of new songs, demos, and singles from the past decade that illustrates the group's gradual formation. Then, in November, Konny and Daley began work on Travel Light; the studio sessions reflected how far they'd come. "Hoodman2Manhood" is a nod to Daley's old moniker; the album's intro, also titled "The Story So Far…," lays out Children of Zeus' backstory in full to hopeful strings, starting from when a career in music was nothing more than a childhood dream.
Konny begins his "Story So Far" verse with a confession: "Breaking down in tears as I write this," he raps, as a string section amplifies the sense of vulnerability. "Story So Far" was only the second song Children of Zeus recorded for Travel Light, but Konny had long realized the album's potential: He could finally make the album that he wanted to hear when he was listening to pirate radio at age 10. He can still remember the crowd at an early Children of Zeus show in Manchester, singing along to their every earnest word—the same way Konny and Daley used to respond to what they heard on pirate radio. It's the sort of emotional connection they've longed to find ever since.
"Losing my ego was the best thing," Konny says. "It made me happier to make music."