CERTIFIED
Artist of the Week: Mega Ran and Bag of Tricks Cat
By Will Schube · June 18, 2018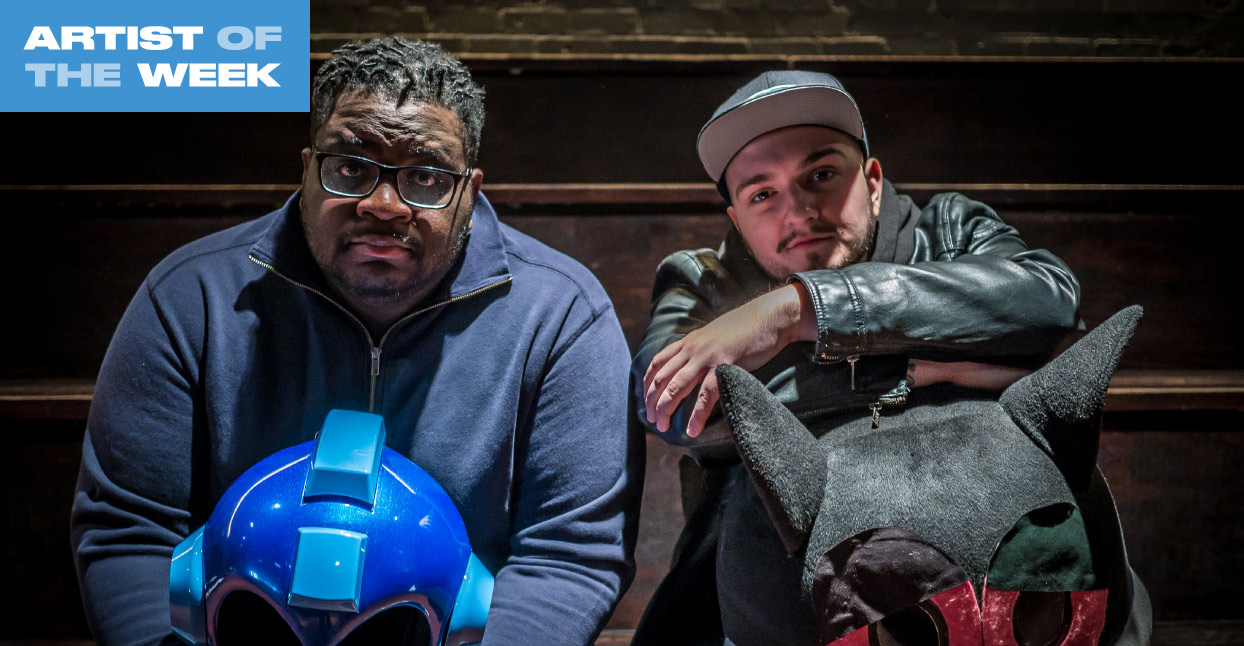 Raheem Jarbo belongs to a musical subgenre that could loosely be termed "video game rap"—hip-hop full of witty one-liners about famous game characters that taps into both the obsessiveness of gamers and the hardcore fandom of rap historians. That description makes the music seem radically niche, but Jarbo, who raps under the name Mega Ran—a nod to Mega Man—writes songs that are easy to embrace, thanks to his unrelenting charm. Jarbo released his debut LP in 2006 (The Call) and spent the first five years of his musical career balancing rap with his duties as a special education teacher in Philadelphia (he later move to Phoenix, Arizona, where he teaches middle school). His day job subtly influences his art: as Mega Ran, Jarbo approaches records as a teacher, preaching inclusivity and collaboration. He's also served as a mentor within the rap game. His latest release, Emerald Knights 2, is a collaborative LP with rising Phoenix rapper Felix the Cat, aka Bag of Tricks Cat. On Knights, Jarbo moves away from the electronic bent of previous albums in favor of a boom-bap homage to the rap music of his youth. Throughout the album, he casts himself less as a fantastical stylist than an immensely talented rapper who happens to love video games.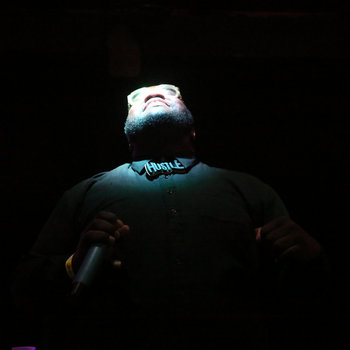 .
00:10 / 00:58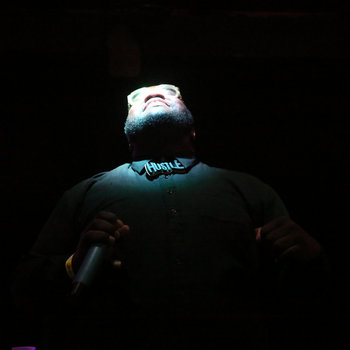 "Both of my last two records explored the full-length of what Mega Ran is and cares about," Jarbo says. "I want to start dealing with real life. In the past, fantasy has been my escape and getaway. It's been much easier and much more fun to step out of that." Mega Ran's last two official LPs, 2017's Extra Credit and 2015's RNDM, signaled a subtle move away from video game subject matter, but outside of "official releases," Mega Ran has kept his fans satiated with a plethora of quirky mixtapes and albums that display his signature fondness for thematic narratives. Since RNDM, he's released a Stranger Things tribute (STRANGERS), an ode to WWE (Mat Mania: Battle Royale), and a tribute to hip-hop's golden age (Tales of the Elements 2C). While Mega Ran LPs are typically bound together by a narrative throughline, the most obvious commonality throughout all of his work is his deep love of words and lyrical expression. On Emerald Knights 2, Mega and Felix have broadened their scope, making an LP that reflects their lives, not just their interests.
"I don't think either of us had to really compromise styles," Felix says. "The album's really versatile with the type of songs that are on there, and the subject matter of each song. That was definitely intentional—every song is different, and is about a different topic." Emerald Knights 2 touches on a wide range of topics, from self-expression on "Rappers In Their Feelings," to wack MCs on "Get Out of the '90s," where Mega raps, "There will always be a place for the classics / But hip-hop is never going backward."
"I do usually operate under concepts, and as fun as that can be, it can get a little restricting," Jarbo says. "For example, if I'm talking about Mega Man, I have to frame everything around that character, and what that character would go through. This album gave me a much wider palette, because the focus was just us, our everyday lives and our everyday feelings and emotions being musicians who travel, work hard, and make music."
.
00:10 / 00:58
Emerald Knights 2 is not a video game rap album, it's a rap album that happens to be made by a video game rapper. And while the plainspoken subject matter is a sharp change from previous Mega Ran albums, Jarbo is such a talented MC, his rhymes so clever and joyously approachable, that the new twists in his discography will only gain him new fans, not lose any old ones. "At this point in my life and my career, I think, 'Oh man, if it's not about video games, people aren't gonna want it from me,'" Jarbo says. "I have to let that go and get rid of that and make something that I'm going to be very proud of."