BIG UPS
Big Ups: Yep Roc Artists Pick Their Favorite Yep Roc Albums
By Bandcamp Daily Staff · October 19, 2017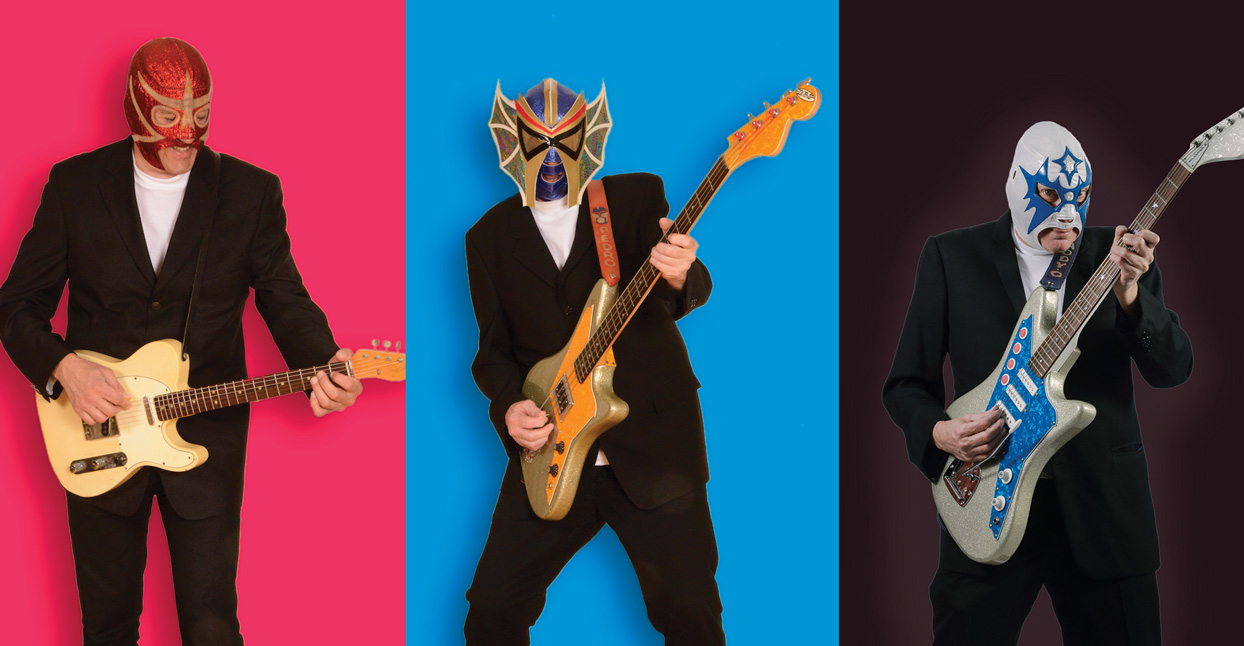 For 20 years now, North Carolina label Yep Roc has been issuing records that put an equal premium on sharp, incisive lyrics and effortlessly melodic, guitar-forward songwriting. Early albums by The Comas and Caitlin Cary showcased the label's two dominant poles—idiosyncratic indie rock and rustic, gritty Americana—but other early signings, like the celestial surf of Los Straitjackets and the rambunctious punk of The Fleshtones indicated an idiosyncratic bent that would stick with the label over their two-decade existence. The label's catalogue has grown to include reissues of classic Nick Lowe records, the final album from Australian post-punk legends The Go-Betweens, riotous country-punkers The Sadies, and solo outings from icons like Bob Mould, Paul Weller, and John Doe.
The throughline over the course of Yep Roc's entire existence has been an emphasis on artistry: it's a label where commitment to craft comes first, whether it's the nuanced songwriting of Josh Rouse or the scuzzbucket blues of Jon Spencer's Heavy Trash. With that in mind, and in honor of the label's upcoming 20th Anniversary Shows, we decided to ask the artists on Yep Roc's roster to tell us their favorite release from the label's deep catalogue.
In 1984, England's Robyn Hitchcock released I Often Dream Of Trains. By this time, he had led the chiming Soft Boys, recorded two solo albums, and was becoming a curious fixture in the late adventurous hours of MTV programming. But it was Trains, as Robyn himself might abbreviate it, that first hooked me. Gestural and stark, it revels in the uncluttered interplay of a few elements—primarily voice, guitar, and piano, all played by Robyn himself. The album stands in contrast to the more barrel-chested outings of the era. Mist and shadows move throughout, each song, rendered in a sort of half light. "Cathedral," in particular, reveals the contemplative voice of an artist whose work still defies easy labeling. "Trams of Old London" is a song of remembrance, moving as if in a dream, through a time and place long altered. "Flavour of Night" is equally haunting. Robyn's cathedral surely has its share of stained glass as well, for the sun shines through in colorful shafts on songs like "Sometimes I Wish I Was a Pretty Girl," "Ye Sleeping Knights of Jesus," and the Freudian barbershop quartet "Uncorrected Personality Traits." There's so much to chew on here. Decades later, I find newness and joy in this entire album, and the dark glorious waltz of its title track.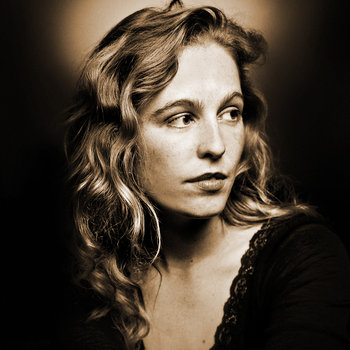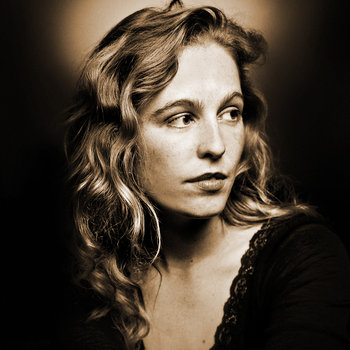 After reading a beautifully-written and insightful article she wrote in the Oxford American about the trials of the touring life, I thought I should seek out more of Tift Merritt's music. I was so happy to discover that this album is just as carefully crafted, poetic, tuneful, and erudite. There's a diversity of sounds and styles, with interesting ways of presenting them—wild renegade drum fills, unexpected vocal harmony bursts. Beneath it all lies a bunch of timeless standards. I always gravitate to the emotional ones, so "Something Came Over Me" is the one I had to play a few times in a row.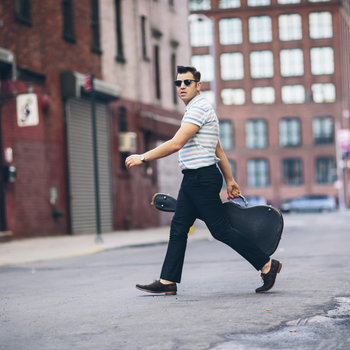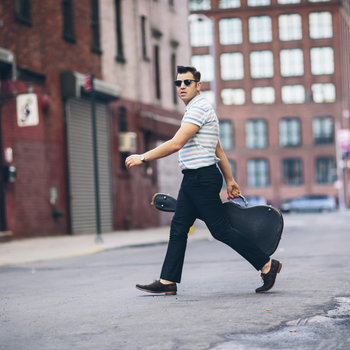 Merch for this release:
Vinyl LP
Having toured with Eli last year, I have a soft spot in my heart for his last album, My Way Home. I still can't get most of the tunes out of my head. Plus, the sonic quality of the record is really pure and true to form. As far as tunes: "Your Sins Will Find You Out" is a personal fave, but his cover of "Cut Ya Down" is really great as well.
Merch for this release:
Vinyl LP, Compact Disc (CD)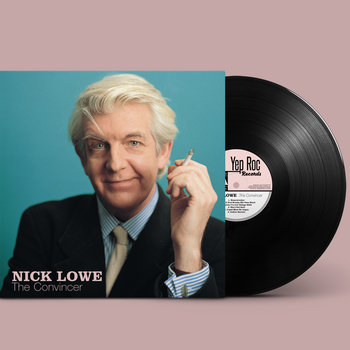 The Convincer is my favorite by one of my favorites. I adore Nick Lowe—his voice, his wit, his writing eye. "I'm A Mess" and "Lately I've Let Things Slide" are perfect. When they find our bones a million years from now, if they listen to those songs, they will know what a hangover was.
Merch for this release:
Vinyl LP, Compact Disc (CD)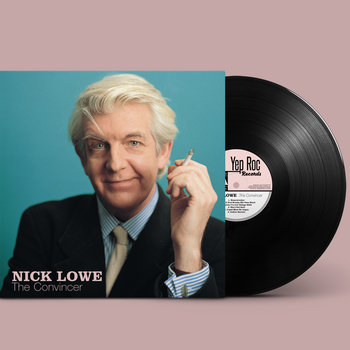 Nick Lowe's The Convincer is the record that brought me to Yep Roc, and I still return to it regularly. It's an absolute stone classic—the songs are brilliant, and the performances just exquisitely captured. Here's a toast to you, [co-producer] Neil Brockbank.
Merch for this release:
Vinyl LP, Compact Disc (CD)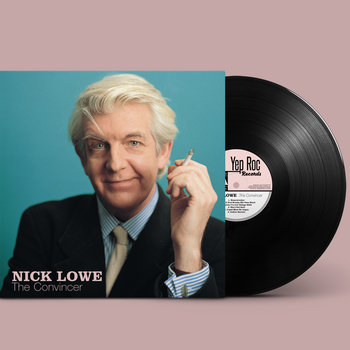 My favorite Yep Roc record has to be The Convincer by Nick Lowe. I love all his records, but this one stands out by containing "Lately I've Let Things Slide," which is both poignant and hilarious: a beautifully-rendered vignette of a solitary man falling apart in the wake of a break-up: "I go to the bin I throw the laundry in, pick out the cleanest shirt / When all at once my heart is seized by exquisite hurt." Wish I'd written that one.
Merch for this release:
Cassette, Compact Disc (CD), Vinyl LP
Chuck is a luminary. I don't know him personally, but he seems raw, real, talented, compassionate, and—somehow for me most importantly—funny. Like, smart funny. Good funny. Think funny. Honest funny. Happy funny. Sad funny.
In October 2014, Yep Roc released our record Best Medicine. The title track argues that music is just that. Personally, that's as true can be. We also know that a more cliched prescription—and one I try to dose myself with as often as possible—is laughter. For me, Chuck's record Night Surfer manages to combine both in equal measure. Tastefully, though, he's neither a comedian with a guitar nor is he a musician trying to tell jokes.
The sound gives me chills. That key change in "They Don't Know About Me And You"—I mean, come on. If that doesn't get you off just a little bit, I don't think I wanna hang out with you. And the comedic meaning of the words he puts together on the record rises to the occasion, too. Look out all you losers, here he comes! He might disagree with me, and maybe he'd be right, but the more I think and feel like I think Chuck Prophet thinks and feels, the better I think and feel. I might even like his newsletters more than his records. It's an honor to somehow be in his company.
Merch for this release:
Compact Disc (CD), Vinyl LP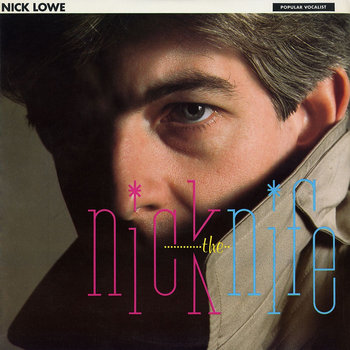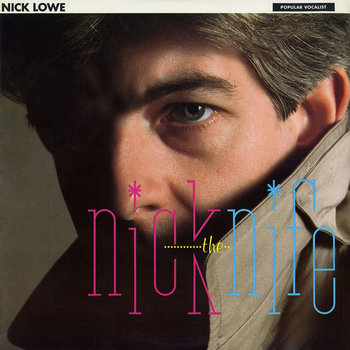 I think one of my faves is the reissue of Nick the Knife. It's catchy, but not tiring. I wasn't familiar with this record [before I heard the reissue], and was surprised to see him ease into so many styles and make it work as a whole. "My Heart Hurts" is my favorite song on the record. Great pop.
Scott [McCaughey] is a hard man to pin down on record, and you probably need at least a five-LP set, with each disc in a separate color, to do so. The Monkees suite "Of Monkees and Men" is sensational, but all the songs here are great, and the thing looks and feels fantastic—a feast for eyes and ears. I play on it, too, but that's irrelevant.
Merch for this release:
Compact Disc (CD), Vinyl LP
When I was asked for a fave Yep Roc title to help ring in their 20th anniversary, I thought, 'That's easy: Of Monkees and Men by The Minus 5, written and inspired completely by—guess who?' (No, not The Guess Who.)
I love this record. In fact, I remember the day it showed up—I was like, 'Um… OK, yeah, sure.' This crazy son-of-a-mother-somewhere Scott McCaughey was challenging me to like something I thought I hated. I'm always up for a good challenge, so I dropped the needle, and halfway through Scott's rambling tribute to Michael Nesmith, I had a big goofy grin on my face. That grin stayed stuck there through all of side one. It gets more introspective on the second side, where Scott takes the time to say good-bye to some real-life musical heroes—not the Tiger Beat crowd, but musicians who had a personal connection to Scott.
I just heard an interview with Walter Hill where he said that there's no way to know if a movie is any good for 20 years. I think he was referring to his own Streets Of Fire (which, to be fair, may need another couple of decades for people to catch up to it). But the Monkees? Nowadays, people will tell you the Monkees are cool, but there was a time…
Recently, I put on a great compilation of their songs and was blown away at how many I recognized. I'd never thought they were cool. So how to explain those guitar riffs on "Last Train to Clarksville" and "I'm A Believer"? Fuhgeddaboudit. Not to mention "(I'm Not Your) Steppin' Stone," "A Little Bit Me, A Little Bit You," and "Pleasant Valley Sunday." I just learned the other day that The Beatles were big fans. But it took The Minus 5 to catch the Monkees' wave and take it to the next level.
Chatham County Line, IV
Merch for this release:
Compact Disc (CD), Vinyl LP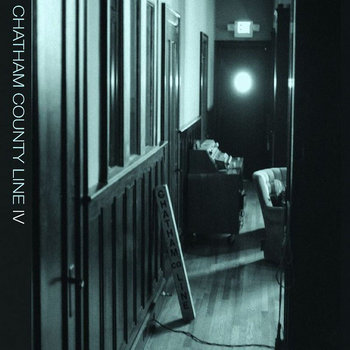 Chatham County Line has long been one of our favorite Yep Roc artists. They are an ultra-cohesive band of guys who really know how to play together, but Dave Wilson's songwriting has always stood out to me. It's lyrically strong, but manages to be radio-catchy within a stringband framework without sounding cheesy or inauthentic. I love many of their records, but to me, IV is the quintessential Chatham County Line album.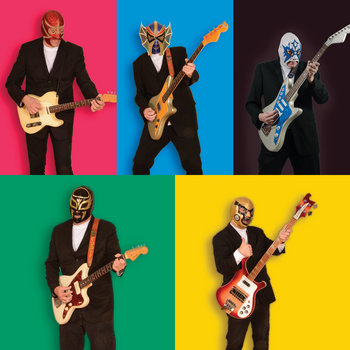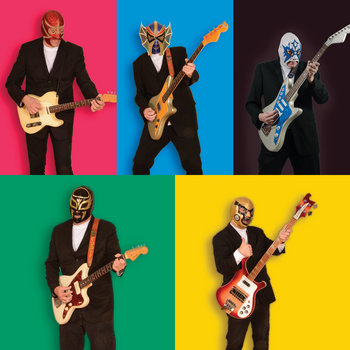 This is Grade 'A', 100% Christmas cheer, in CD, vinyl, and download form. Let the Ho-Hosannas ring!
Merch for this release:
Vinyl LP, Compact Disc (CD)
That record really meant a lot to me, and it brings back great memories. My publisher turned me on to it, and we used to drive around in the country blasting it. I think it is a brilliant record.
Los Straitjackets, The Fleshtones, Southern Culture on the Skids, Mondo Zombie Boogaloo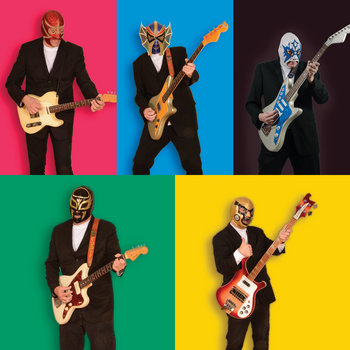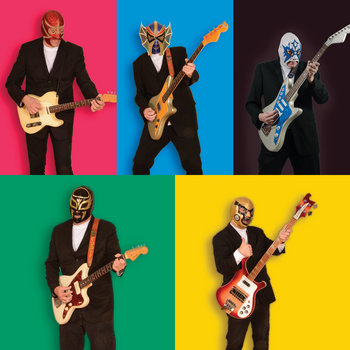 Merch for this release:
Compact Disc (CD), Vinyl LP
OK, it's already Yep Roc's 20th anniversary. What's my favorite Yep Roc album? Honestly, so many of my favorite recording artists are on Yep Roc, and they've released so many great records that it's really hard to say. But with Hallowe'en on its way, one album does come to mind: Mondo Zombie Boogaloo. It gave The Fleshtones an opportunity to join forces again with two of our favorite groups, Southern Culture On The Skids and Los Straightjackets.
Rock snobs might think they know what to expect from an album of trashy Hallowe'en rock 'n' roll. This album actually contains no "boogaloo," per se, but there are some real surprises. Once you get away from the lyrics, Los Straitjackets reveal the Ghostbusters theme to be a beautiful song. "Loneliest Ghost In Town" showcases the compassionate side of Southern Culture On The Skids, and shows they're not all fried chicken and banana pudding (although I love both!). Our English-language version of Los Johnny Jets classic "Dracula A Go-Go" might be a typical Hallowe'en "throwaway," but Keith Streng's blistering "Haunted Hipster" is very much a song for today.
My proudest moment in over 40 years of recording, however, was being asked by Los Straitjackets to sing lead vocal on "Que Monstruos Son," the Spanish-language version of "Monster Mash." I love singing with Los Straitjackets, but they remain as mysterious as ever. In over 25 years of working with everyone's favorite rock y rolleros, including sharing rooms on tour and attending barbecues at their homes, I have yet to see them without their masks.