BIG UPS
Big Ups: Vagabon Shares New Remix and Picks Her Favorite Records on Bandcamp
By J. Edward Keyes · July 14, 2020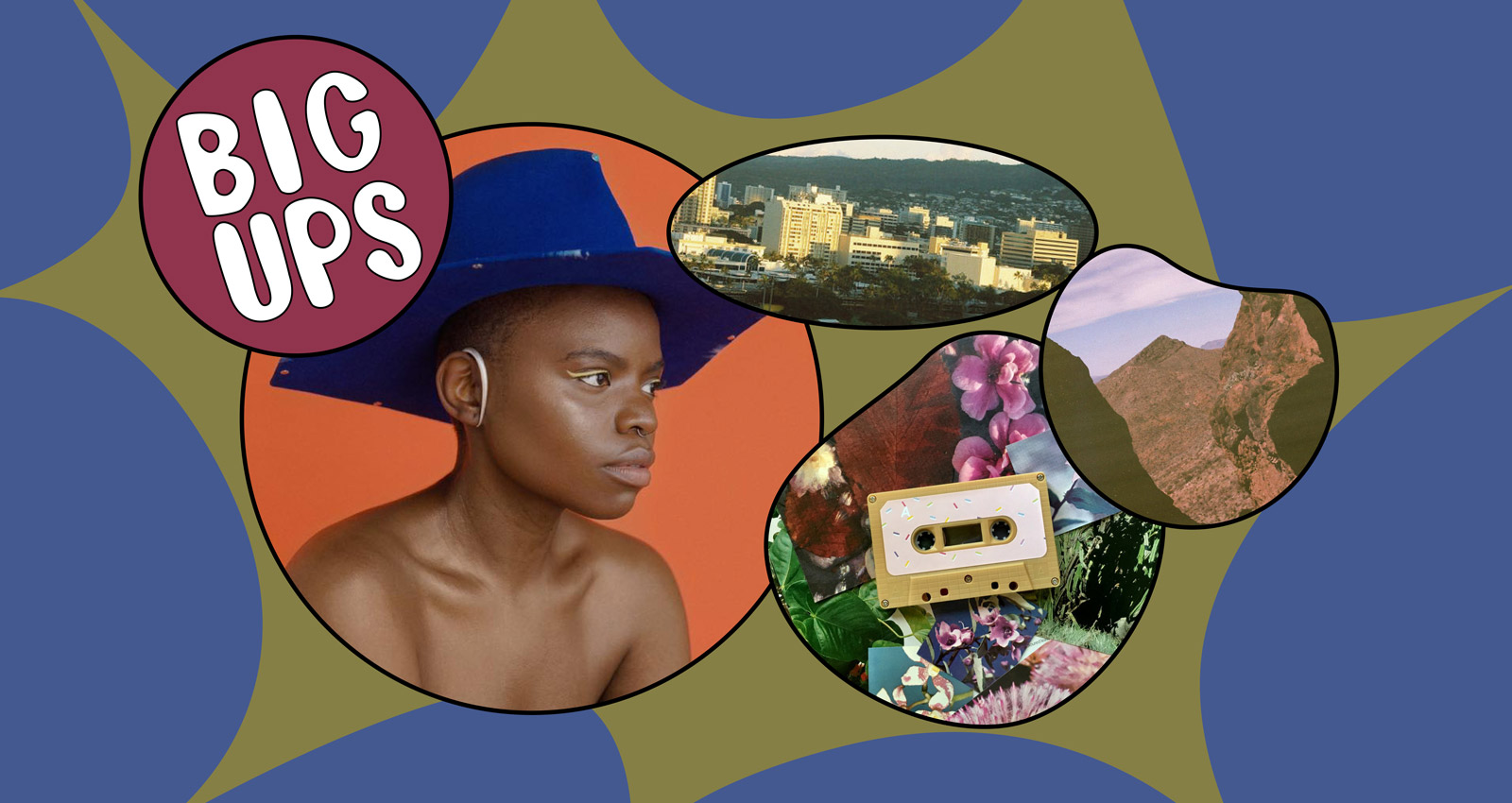 When I reach Laetitia Tamko, better known to her fans as Vagabon, she's in the middle of a move. Tamko, a New York resident, happened to be in Los Angeles when Covid kicked into gear, and decided to, as she puts it, "just stay until things are OK," a decision that now requires a bit of house-hopping. Tamko should be in the middle of a promotional cycle in support of her excellent self-titled full-length, which was released late last year, and for which she made the leap to Nonesuch Records and swapped the clattering, guitar-based songs of her debut Infinite Worlds for a luxe, synth-heavy pop songs which elevate her gift for melody without dulling any of her sharper edges. Instead, she's using the unexpected break as an opportunity to catch her breath.
Today, Tamko released a remix of the second single from that record, "Water Me Down"—a remix that, fittingly enough, has its origins in Bandcamp. "A friend of mine and I are both pretty big enthusiasts of just perusing Bandcamp," Tamko says. "It's the first place that I released music, and it's really where the good music is." One day, Tamko's friend sent her a link to the artist page for the Manila-based musician Pamcy, and Tamko "went down the rabbit hole," working her way through Pamcy's entire discography. "I found the record that 'Goya Coin' is on, and that song just blew me away," Tamko says. "I just kept playing it over and over. I dove into her older stuff, and became obsessed with it. 'Water Me Down' is this kind of understated, bedroom, electro-house song, and she uses similar sounds in her own music that aren't super polished or clean. And so I was like, 'I'll bet she could make a remix of 'Water Me Down' that elevates its house-y aesthetic.'" Pamcy did just that; her version is bright and pulsing and at times recalls a more subdued version of Crystal Waters' classic "Gypsy Woman," but it never loses the gentle foaminess of Tamko's original.
The two ended up staying in touch ("There's something about finding artists on Bandcamp that makes me feel like we can actually be in community," Tamko says. "It feels like you can just hit them up") and are now working on a collection of songs together. "The way I came up, I just used to connect with artists before they had their big moment. It was about building community together and working together. So now, Pamcy and I are pen pals over email, and we talk over WhatsApp, and I found out that she's part of this community of Filipino queer female DJs over there, and now I'm here in L.A., really excited about a scene on the other side of the world. It's just about making those connections."
In honor of the release of the "Water me Down" remix, we asked Tamko to talk about some of her favorite albums on Bandcamp.
Christian Besa Wright
"Window"
First of all, I'm annoyed that Christian Besa Wright only has two songs up on Bandcamp. I have no idea who this person is, but I'm so infatuated with their songwriting. It's really cool, because the chords are beautiful, but the instrumentation is so minimal. The songwriting is so strong that you could pair so many different types of instrumentation with it, and it would still be a good song. And fundamentally, that's what I love. Of course it matters what kind of clothes you dress a song in, but if a song is good, then a song is good, and this is one of those songs where the writing is just good. Everything about it is right, the tone of his voice when he's singing it all—I'm just really in love with how stripped back it is, and how that really allows the songwriting to shine. It's one of my favorite songs right now.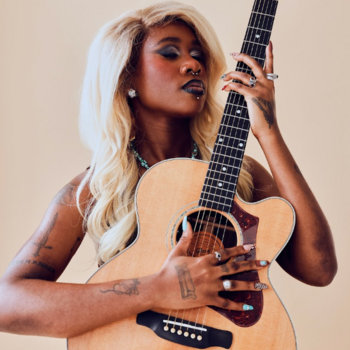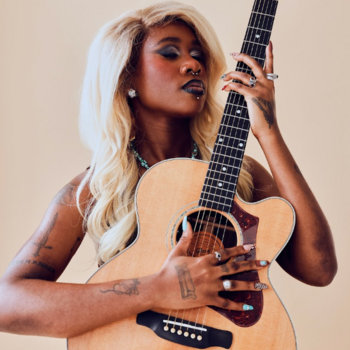 The way I discovered Kara's music was that she sent me an Instagram DM with a link to her Bandcamp page, and was like, "You've inspired my music. If you don't want to listen to it you don't have to." And for me, if a young black girl is like, "You inspired me to write songs," then I definitely want to listen to it—that's the whole reason I do this in the first place. So I listened to her album, and was like 'Whoah! This is insane, next-level talent!' I'm drawn to really minimal music—I wrote my first record when I was just playing shows at [shuttered Brooklyn venue] Silent Barn, and had little access to gear, little access to studios. And so I still find myself returning to music that's not about the glossiness—because those artists really have to work hard to make a good song, because there's not much to distract from it. And Kara is one of those artists. I can't wait for her to have her moment—I feel like she's on the verge of it. This album captures that sweet spot of naïveté, where you're just making stuff without even thinking about it, but what you're making is pure gold.
Merch for this release:
Cassette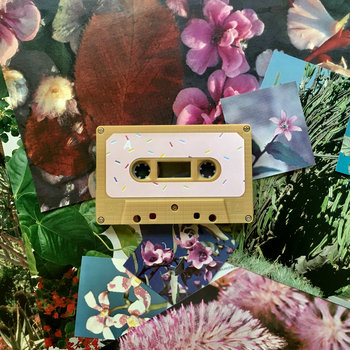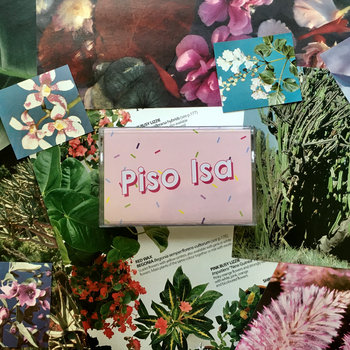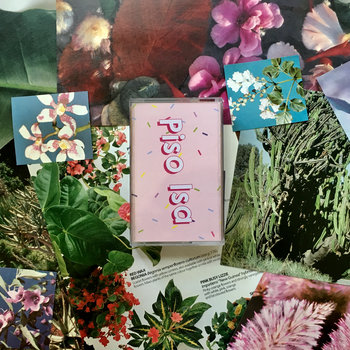 I don't know if this is the right way to describe this, but this is almost like tropical house music. I'm not sure how much of that is intentional, but when I listen to it, I visualize sunshine and trees and dancing. The sounds that she's using in her production almost feel like they could come from the natural world. It's almost like sound design or field recordings that are being sampled and looped and used to create this EP. I respect anyone who has a style that they do well, and the idea of making house music that uses sounds that you can seek out in the world, whether it's the sound of a stick hitting a trash-can lid, or a stick hitting a bell, or whatever—all of the sounds really feel like they were each deliberately sampled by her.
Like Kara Jackson, Dallher is another Chicago artist. Chicago is just killing it right now. Chicago feels the way Brooklyn did in 2015 and 2016. This album has these subtle R&B/alternative sounds. As I get deeper into the industry, I hear more and more things that just sound super polished. Even my own stuff—from album one to album two, it seems like it had, I don't know, satin painted over it [laughs]. And there's something to be said for that, but I'm really drawn to bedroom music—music that feels like one person specifically curated this space. The song "Gone"—it's this groove you can get into, some of the beats are a little bit off and, again, the melodies are just so good. It's really inspiring me to want to write these days.
Mal Devisa
kiid

Merch for this release:
Vinyl LP, Cassette, Compact Disc (CD)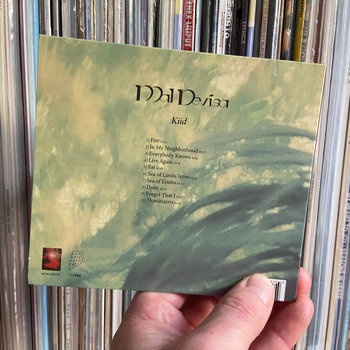 I'm pretty sure I played my second show ever with Mal Devisa. I know I keep preaching about the whole idea of 'community,' but that's kind of how it happened for me. We've played almost 60 shows together; her music, her bass playing, the way she does that thing with the loops when she plays live—and when she started bringing the kick drum out on stage, and doing the loops with the kick drum? Incredible. This album was her first full body of work, and was so excited I could finally have all the songs she played live on an album. Prior to this, you just had to go see her play. She's just one of those people who you know is going to be a legend—she's even a good rapper. She's so punk, too! She has these jazz and soul influences, but she is punk. When you go to a Mal Devisa show and you hear her scream, you just know that person contains multitudes.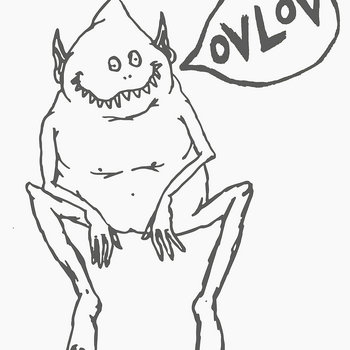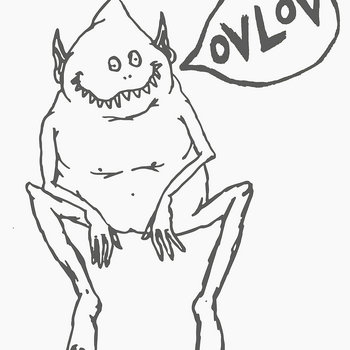 Merch for this release:
Vinyl LP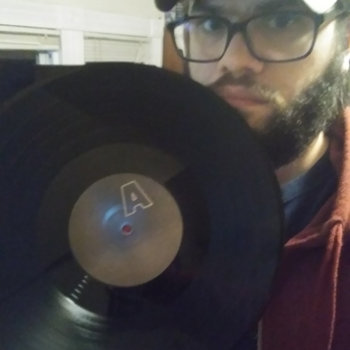 Any time this band played live, I had to go. When I think back to what made me get excited about music, it's always people who I would go see live, and it would make me want to go home afterward and get the guitar and just shred, or to go home afterward and want to work to be a better musician. I am still pretty foreign to the indie rock bands of the '90s and '00s, and what I do know about indie rock is through bands like Ovlov. I don't know who their influences are, but by absorbing their music, I kind of know who their influences are. I mean, if I'm going to put a group of white dudes on this list, then it's gonna be Ovlov. I used to just lose it at Ovlov shows. It's emotional without being whiny, it's hard and shreddy while still being emotional, it's energetic while still giving you moments of rest—it's just everything that I love about indie rock. The guitars, the screaming, the distortion…. I didn't make a rock record, but I love rock music, and I love loud guitars, and I love good songwriting, and Ovlov's songs are the ones that I would look up on Ultimate Guitar so I could play along to them.