BIG UPS
Tom Scharpling Picks His Bandcamp Favorites
By JJ Skolnik · August 09, 2021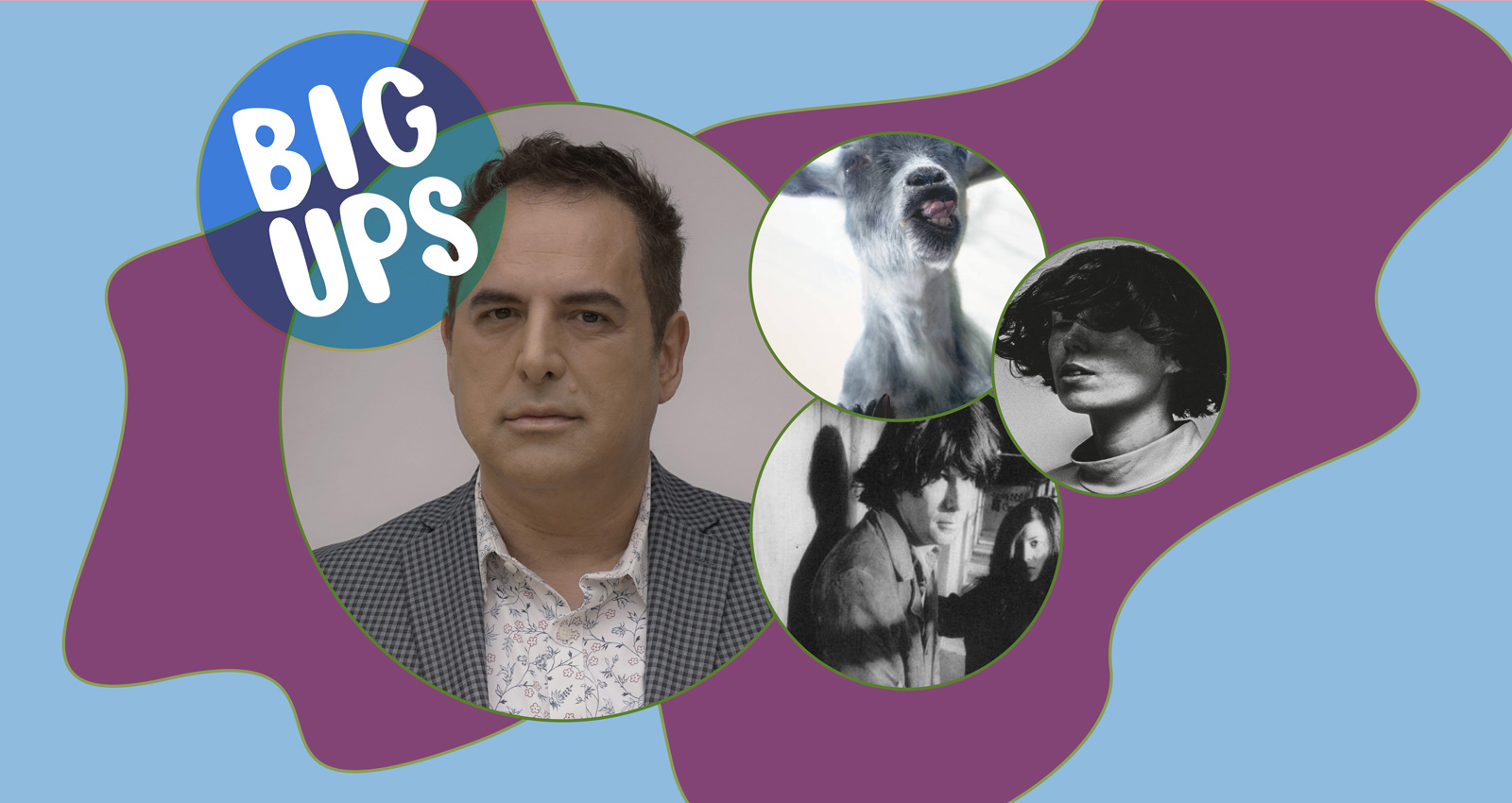 When I get on the phone with Tom Scharpling, it's shortly before the release of his first book, It Never Ends, and he's feeling more than a little bit overwhelmed. This is not to say that the veteran screenwriter, music video director, and host of The Best Show (a radio show-turned-podcast and extension of his comedy project, Scharpling & Wurster, with Jon Wurster of Superchunk and many other notable indie rock bands) is new to publicity cycles. (He was a sportswriter and music writer for a number of years, too, so he's also used to sitting in my seat.) It's just that It Never Ends is… different.
"It's a strange thing, because I've worked on this book for a couple of years. But I've thought about it for many, many years. And then suddenly, it goes from being theoretical to being real. And all of the stories in it, that I had never told anybody [prior], now are being known by people that I don't know. There's so many strange elements to this that I'm wrapping my head around in real time," says Scharpling.
It Never Ends is, to put it as frankly as possible, as good as memoir gets. It is open, honest, and thoughtful, tempering the bleakness of a battle with foundational depression and suicidality with genuinely funny anecdotes and observations that feel just as insightful. I found so much relationship with my own life in it that it stunned me a little. It is a story that is both perfectly ordinary and perfectly extraordinary all at once. It is a story about taking a while to find out where you're going, and looking back on the road that led you there with compassion. Scharpling writes with a mixture of sincerity and gentle self-deprecation that never feels contrived. I did not want to put it down.
One of the consistent threads through Scharpling's life is his passion for music, something extra-evident from reading It Never Ends. ("From as early as I can remember, it was like, I liked comedy, and I liked music. And those were the two things, and they kind of never went away," he says.) Much of the richness of a Scharpling & Wurster bit relies on the fluency of both the comedians and their audience with the language of niche music scenes—the punishers of the world, whether it's musicians who think they're more important than they are, or obsessive, intrusive fans who lord knowledge and collections of musical trivia and effluvia over one another. There is also more than a bit of thumbing one's nose towards the complacency of nostalgia. Scharpling & Wurster comedy is, in its purest essence, about inflated egos, twisted until they pop. Comedy as ego death.
"I mean, the '60s is ultimately my favorite stuff, in so many ways," says Scharpling. "But I have a hard time with the straight up nostalgia of somebody trying to just recreate the moment with like, 'Oh, we have the vintage guitars, we have all the things.' On the other side of it, you have the whole Bay Area, now L.A. crew of like, Oh Sees, Mikal Cronin, and Ty Segall. They clearly are just as influenced by the stuff, but they decided to go do a new version of whatever would be psychedelic to them. They're truer to the spirit of the original stuff than anybody slavishly recreating stuff, or trying to manufacture moments."
In that spirit of adventurous, ongoing, and genuine love of music, here are some of Tom Scharpling's favorite records on Bandcamp.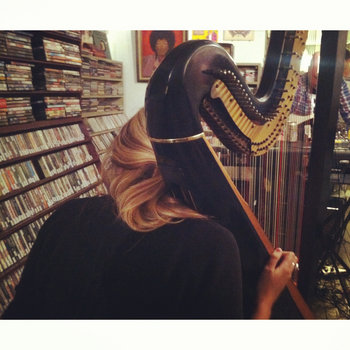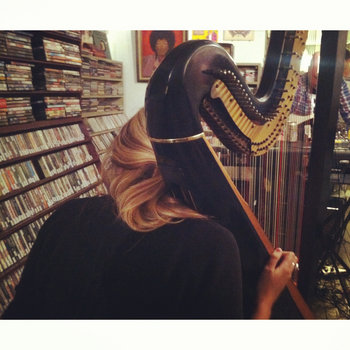 Merch for this release:
Compact Disc (CD), Vinyl LP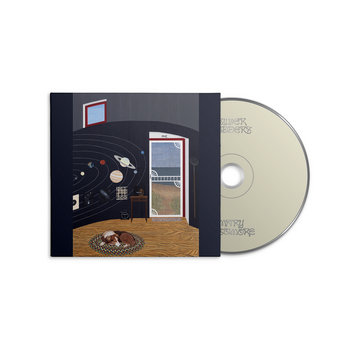 "Mary is one of my favorite musicians and one of my favorite people," says Scharpling. Silver Ladders helped him both through tough lockdown isolation and the process of writing his book, he notes. (It was one of our favorite records of 2020, too.) "I did not have a personal affinity for the harp in any way. I didn't have any frame of reference for that. She did—she grew up with a mom who played the harp. [It's incredible] for her to take it and to do it in the way that she does it, where it just translates, and you're just like, 'Oh my god, that's what the harp is capable of.' There is the experimental side to things, and the exploration. But there's always beauty with it when she does it… Everybody I drop her stuff in front of flips out."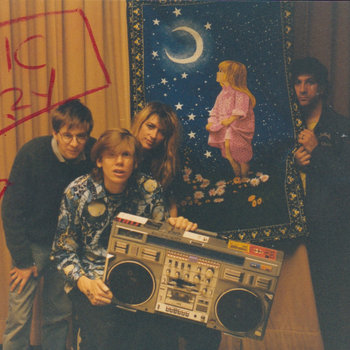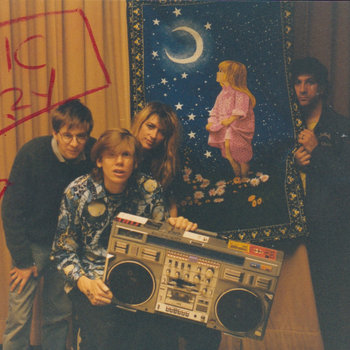 "I think it kind of captures Sonic Youth at a very unique spot, right between Sister and Daydream Nation. And the songs are just so brutal, like they're playing them so hard, and they're also playing them short," Scharpling says, explaining his logic behind picking this live set from 1987 recorded at the Chicago venue Metro and originally released as a "semi-official bootleg" by music writer and Sonic Youth pal Byron Coley. "And they're really just powerful. There's just so much force on that on that live show. It just really captures them in that first [career] peak."
Like Scharpling himself as well as Mary Lattimore, guitarist William Tyler is an L.A. transplant with a steady creative career. (Prior to his solo career, he played in well-loved bands like Silver Jews and Lambchop.) Now, he's "on the ascent," Scharpling says, noting that he loves seeing Tyler finally get his due as a musical heavyweight. "I just think William is a genius. His music, just like Mary's, helped me so much through the last year. His music fits. It fits in any mood; I can go to sleep listening to his music, I can write to his music, I can go for a walk listening to his music, I can go for a drive…  when you get into some of this stuff [like Lattimore's music and Tyler's], you flirt with the New Age-y, ambient side of things, but [Lattimore and Tyler are] always on the right side of it."
Why this little EP of covers? "It's a nice complement to the proper LPs," Scharpling says, noting that it adds context to Tyler's own excellent songwriting chops. Plus, there's another worthwhile name involved: "The Aquarium Drunkard thing is so important over the years. They've established such a trustworthy voice."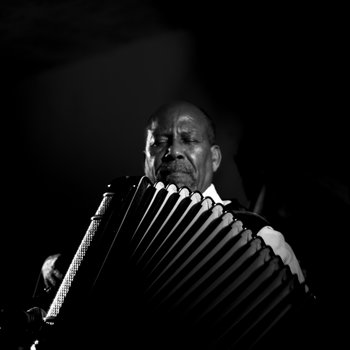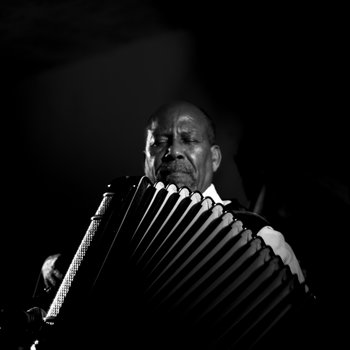 Merch for this release:
Vinyl LP, Compact Disc (CD), Cassette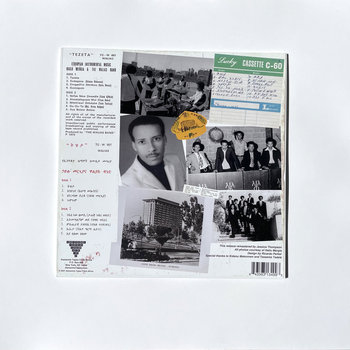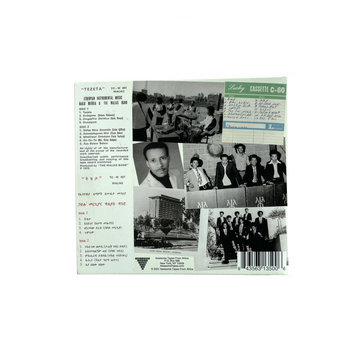 Throughout our conversation Scharpling and I share little tidbits about the musicians we're discussing, bouncing back and forth off one another in true music nerd fashion—where you're just thrilled to find someone as excited about the music that lights up your brain as you are. He says that he had little context for Mergia's music, as much as he loves it, and is excited to learn about Mergia's history as one of the premiere session musicians in Ethiopia, from which these sessions with the Walias Band come. "Obviously cultural appropriation is a bad thing. But cross-pollination is a good thing, people sharing ideas… it's like one plus one equals 11 when it's done right. That's the most essential thing you can have, is sharing cultures and sharing ideas and coming up with these new ideas that are just the best of all of us," he says, explaining how much he clicked with Mergia's music on first listen. "That's my favorite part of anything. For me just to be some white dude in America, and then get completely destroyed by this music that [the creation of which] had nothing to do with any part of my [personal] world."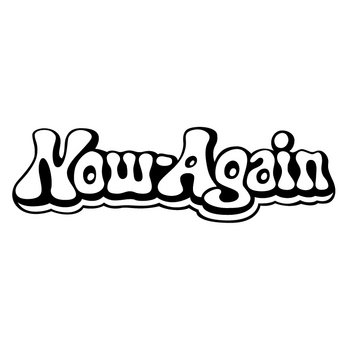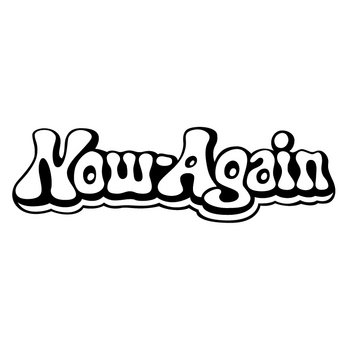 Merch for this release:
Compact Disc (CD), 2 x Vinyl LP
"When I got the context for [this compilation] I was just like, 'Well, this is just the most amazing thing ever, because this thing really rocks.' And it's recorded in just the greatest way possible. It's just so in your face, and without frills," says Scharpling, extolling his love for Now Again's overview of the Zamrock scene. "These Zambian musicians are taking Jimi Hendrix, and whatever heavy rock, and James Brown, and running it through their thing." The energy that crackles through the compilation's essential tracks, which features artists like Ngozi Family, W.I.T.C.H., and Chrissy Zebby Tembo, has a real urgency to it, which Scharpling puts succinctly: "It feels like they're making [music] because they had to. It doesn't feel like they wanted to do this. It feels like they needed to do this."
Merch for this release:
Compact Disc (CD), Vinyl LP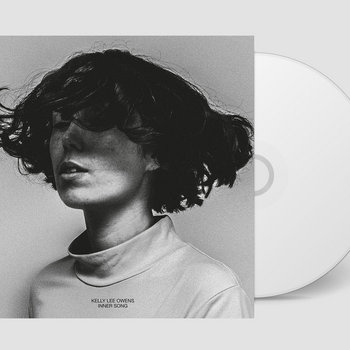 Scharpling isn't as much of an electronic music person, but this stunning album—another of our favorites of 2020—hits the same place as Mary Lattimore and William Tyler do for him. (He's clear to underline that he thinks of her fundamentally as a songwriter more than a producer.) "When it clicked into place was when I read an interview with her, and she was talking about how she worked with either sick people or disabled people [Owens was an auxiliary nurse in a cancer hospital], and she knew the power of music through that. She's doing something with the opposite tools that Mary or William are doing it with, and they're going toward the same place," he says. "They're just creating these waves of beauty and power. And her record, I can listen to in just about any context, whether you're trying to sleep, or maybe you're smooching somebody, or you're just driving late at night. It's an outstanding record. I was kind of bummed that she put it out right when the pandemic started, and I don't think she got a chance to shine as much as she should have."
Merch for this release:
Compact Disc (CD), Vinyl LP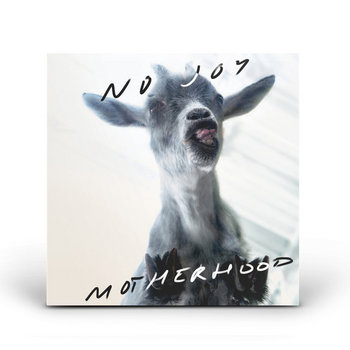 "I've been a fan of [No Joy] for a while now. 10 years, I guess. I just love that Jasmine just went and slid all the chips in on a record," says Scharpling of the recent ante-upping record from Montreal's Jasmine White-Gluz, which extends "post-punk" into a million different fascinating directions. "There's these beautiful kitchen sink records that people do, where they're like, 'I'm just giving you all of it.' That's what she did. Everything she was interested in saying or hearing or doing, she found a home for all of it in one record. It's a lot to take in, but it's all there. It's really impressive. I know quarantine didn't do any musicians any favors, and to put out a record like that in a time where the world wasn't moving is kind of a bummer. But she made the record, and the record is going to stand long past any of this stuff. I hope she gets everything she's supposed to get out of it, because she made something huge and monumental." (We agree.)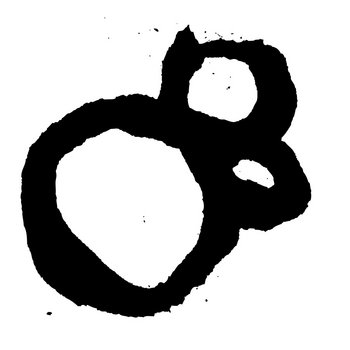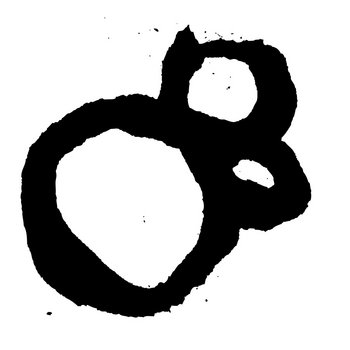 Merch for this release:
Vinyl LP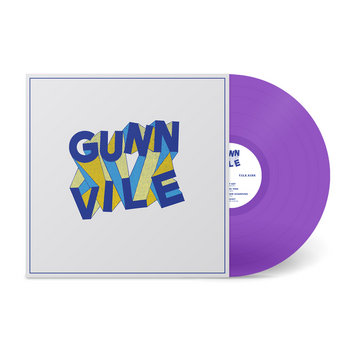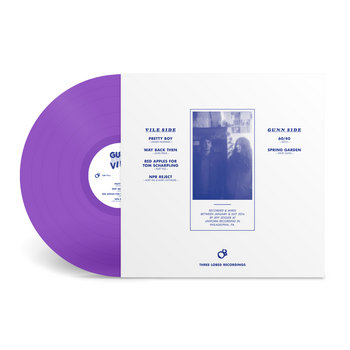 "The Kurt Vile/Steve Gunn record is so beautiful to me, and I'm not just saying that because Kurt named a song after me," Scharpling says of this 2017 contribution to Three Lobed Recordings' collaborative series. "You can feel the two of them enjoying the act of sharing the same space. What an amazing vibe throughout. Hearing Steve spread out on 'Spring Garden' is just epic, a great mixture of what Steve and Kurt do with guitars. And it's got Mary Lattimore on piano! We have come full circle! There's so much great stuff on Three Lobed, easily one of my favorite labels. A perfect place for artists to spread out an experiment. Steve has great stuff with John Truscinski as Gunn-Truscinski Duo on the label too. You can't miss with Steve Gunn or Kurt."