BIG UPS
Big Ups: Tim Burgess of The Charlatans Picks His Bandcamp Favorites
By Mariana Timony · May 20, 2020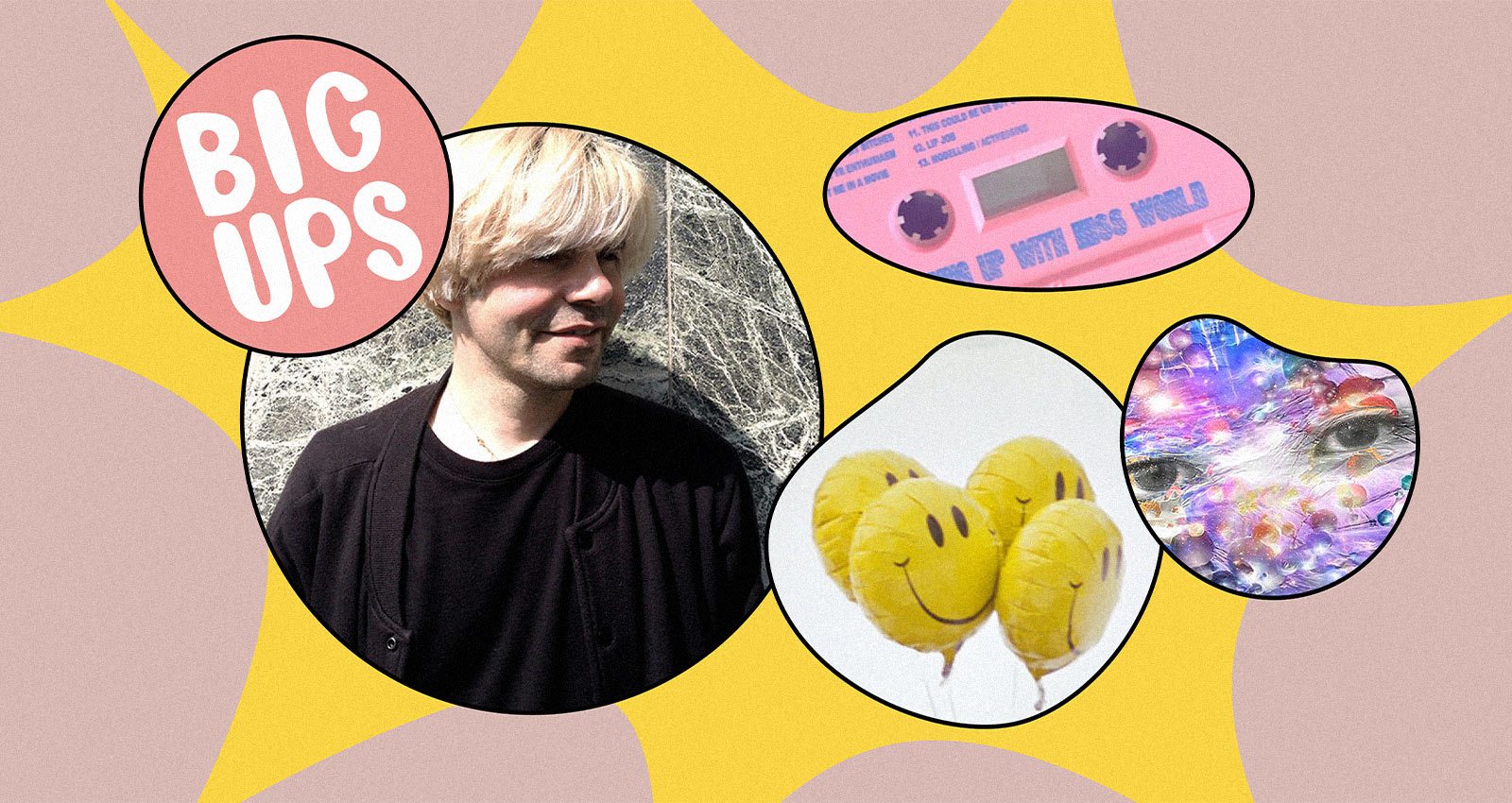 If you're a music fan who's spent even five minutes on Twitter post-lockdown, it's likely that an enthusiastic tweet from Tim Burgess has popped up in your feed at least once—probably affixed with the hashtag #TimsTwitterListeningParty and a little emoji of the Charlatans frontman's face framed by his trademark mop of hair and a giant pair of headphones.
A dedicated music lover who tirelessly promoted the work of artists he loved online even before Covid-19 forced everyone indoors, Burgess has emerged as something of a champion for music as a connecting force in a time of self-isolation via his nightly Twitter-based "listening parties." The premise is simple: bring music fans together at an appointed time to listen to a pre-selected record and live tweet their reactions using the #TimsTwitterListeningParty hashtag.
"People are really appreciative and curious and interested in what others have got to say when listening to a record," says Burgess earnestly over the phone from his home in Norfolk, UK. The listening parties have only grown in popularity as quarantine drags on, with original artists often joining in alongside Burgess's effusive track-by-track commentary to share anecdotes and memories about their most well-loved releases. Recent guests have included members of Slowdive, the Breeders, Lush, and Teenage Fanclub—Norman Blake joined Twitter specifically to participate in the Bandwagonesque listening party, Burgess happily notes.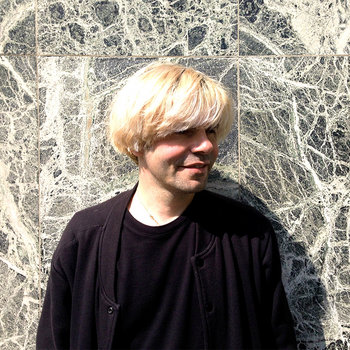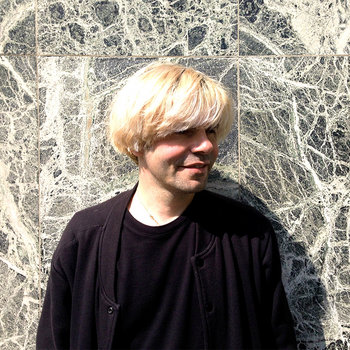 Merch for this release:
Vinyl LP, Compact Disc (CD)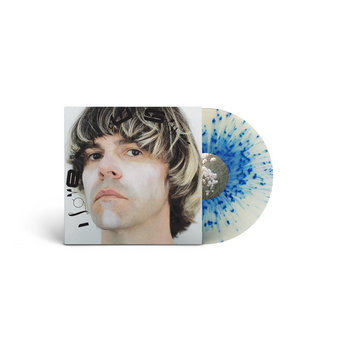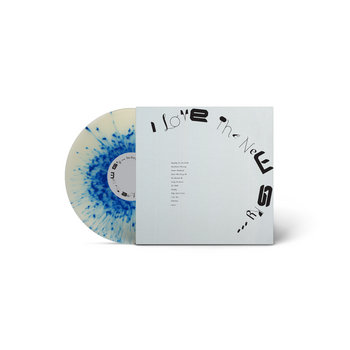 "It's the power of listening together even though you can't see anybody," he says. "To listen to records and to look at the tweets, it's a powerful thing."
Burgess's belief in the power of music to lift hearts in sad times is a quality that shines through on his sixth solo record I Love The New Sky, which is as sunny as the title suggests and as brightly optimistic as the artist who made it. "I would say that the majority of my life is pretty up," Burgess says. "I think [the record] is quite a reflection of me. I hope it translates into a positive message."
I Love The New Sky is indeed a joyful work. Suffused with confidence and good cheer, its harmonious arrangements feel indebted to the keenly melodic and rather baroque side of '70s pop-rock, tempered with a dash of winsome West Coast singer-songwriter introspection. It's the first record for which Burgess wrote all the songs himself, a process he appreciated for its ambitiousness. "I was constantly writing and constantly recording the best ones that I had," he says. "It was a good way to work because I think artists are always looking for their version of perfection, which is impossible to get, but the more you write, the more the inspiration comes."
Burgess was fortunate enough to play a few shows in New York in support of I Love The New Sky before the borders closed, though the pandemic has, of course, put a stop to any subsequent touring plans. "I think we were the second-to-last flight back to the UK," he remembers. "The last day in New York was pretty scary, they were just shutting everything down." But, typically optimistic, Burgess deliberately chose not to push back the album's release date. "I think it's great that it's coming out now," he enthuses. "I didn't want to stop it in any way. I want people to be able to hear it and have some enjoyment."
Merch for this release:
Vinyl LP, Compact Disc (CD)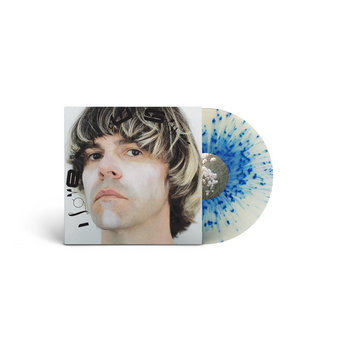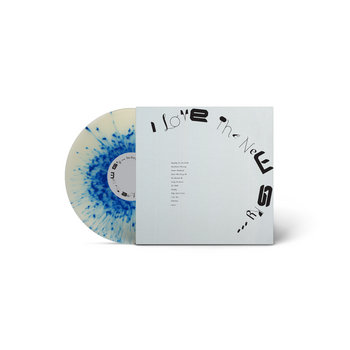 Burgess is a longtime Bandcamp user who was introduced to the platform by the prolific R. Stevie Moore, of whom he's been a fan since the '90s. But Burgess is just a music fan in general—curious about new sounds, no matter where they come from, and deeply invested in the overall health of the art. "I think Bandcamp waiving the fee for artists on the first week of lockdown was just unbelievable," Burgess says. "I actually put records out by artists who are just starting out, and they all make their money from Bandcamp, so it meant a lot."
Naturally, his picks for this edition of Big Ups are a diverse and delightfully Bandcamp-y mix of ambient, R&B, indie rock, regular rock, synthpop, and even vaporwave—Burgess readily admits he doesn't really know what vaporwave is, but that he probably likes it. The stylistic breadth is also reflective of the un-snobby attitude he brings to his listening parties, which Burgess says aren't just restricted to established acts or friends from the '90s, and mentions that he has parties in the works for several of the records that appear on this list.
"The listening parties are for everybody, as much as for up-and-coming artists as they are for the classics. I love it all," Burgess says. When it comes to music, he really does.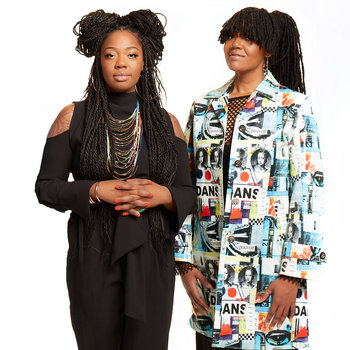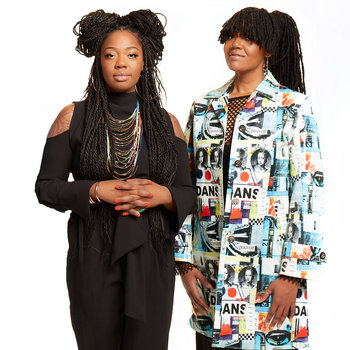 There's a magazine in the UK called The Quietus, and one of the writers picked King for their roundup of the best records of the year. It had a little clip next to it that I clicked on, and was just like, "That's it, I'm buying it." So I went onto Bandcamp and bought the green vinyl. It's beautiful songwriting, beautiful production, beautiful voices. I listened to it for so long. The intro on "Supernatural" is just like, where is this going? Then, when it kicks in, it's the greatest thing ever. They're scheduled to do a listening party, which I'm so excited about.
t e l e p a t h テレパシー能力者
All For You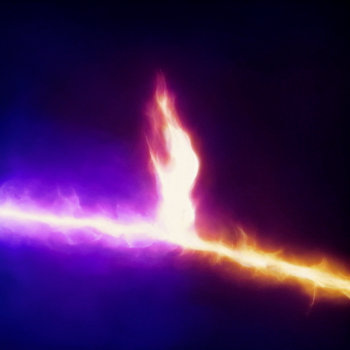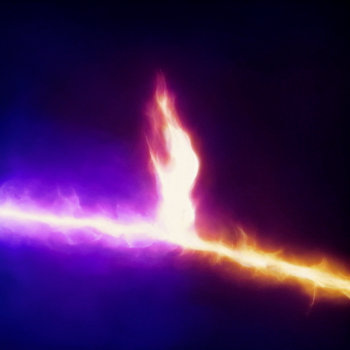 I found out about t e l e p a t h through a playlist that Negative Gemini made, which I listen to when I'm doing nothing—like when I'm going through my records, or looking out the window. "All For You" came on and it sounded like New Order. Obviously, I'm a huge New Order fan—who isn't? It's not that futuristic, but it's at least very present, and very easy to listen to. It's a funny one, but I love it. Two dollars twenty two, pretty amazing. And it's very uplifting as well.
Merch for this release:
Vinyl LP, Vinyl, Cassette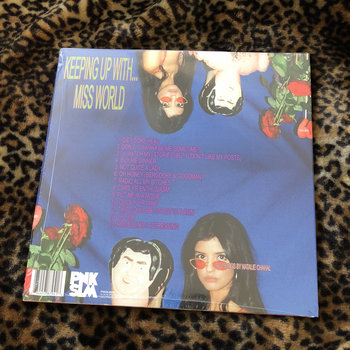 Miss World is from the UK but living in L.A., so I made the connection, because I was also in Los Angeles. We did an interview by Skype and got on pretty well. She was coming to London for Christmas last year and I was like, 'Let's get a gig for you, let's do a London gig.' So me and a couple of friends got together with another couple of bands and gave her a show. It was all very much basically on the strength of this record. When I first heard it, it sounded kind of lo-fi and immediate, kind of Ramones, kind of punk. But the video was like high energy and kind of Madonna-inspired. It's just kind of everything! Kitchen sink! And she's killed, so it's good.
Ana Roxanne
~​~​~
Merch for this release:
Vinyl LP, Cassette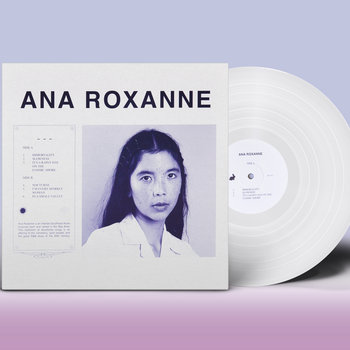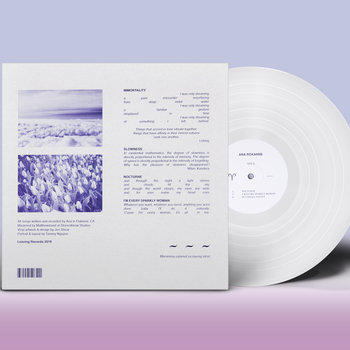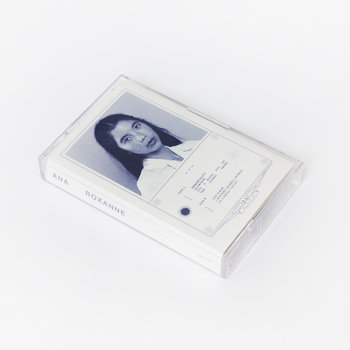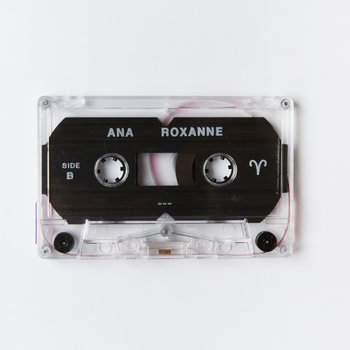 This record is downstairs on the turntable. It's always there, and it plays constantly. So great, honest, pure, amazing. I love the record, it's gorgeous. We're both big fans, me and my partner. It's really pretty in a way, but it's kind of like…because of the purity, it's slightly disturbing as well. I really find that we're all a bit like that. Even when someone shows you absolute purity, there's some disturbing elements in there as well because it's just how we are. It is a really special record.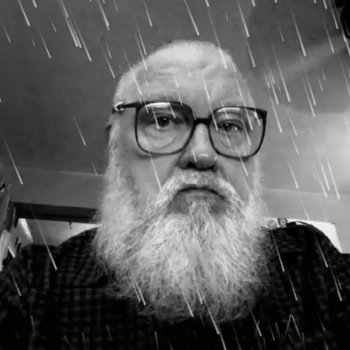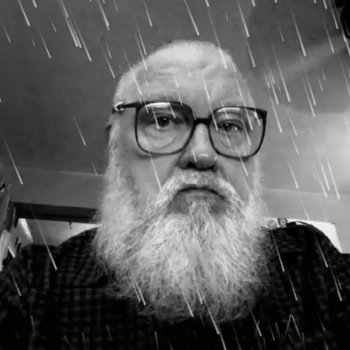 The first time I ever went to buy a record of R. Stevie Moore's, I wrote to the person who was selling it and it turned out to be him. This was in the '90s. He sent me a CD, a whole mix CD, and it was fantastic. I've watched him maneuver his recording career into the present day, he's working on it all the time. He's an incredible artist and he's released 400 or more albums. Anybody who knows him can't get enough of him, and that's really good and fortunate because there's so many records. He was the first person who I ever knew who was on Bandcamp, so there you go. All to do with him. He's done all genres, and all genres in one. He's a huge inspiration on my new record, and on many things that I've done, just because he's good at taking ideas and filtering them through his own persona. He's done remixes of mine and just kind of released them with my permission, in a way, but kind of not. I think it's the funniest thing in the world, because he knows I wouldn't care anyway. He's just a legend. When you find characters like that, you realize we need more of them.
Merch for this release:
Vinyl LP, T-Shirt/Shirt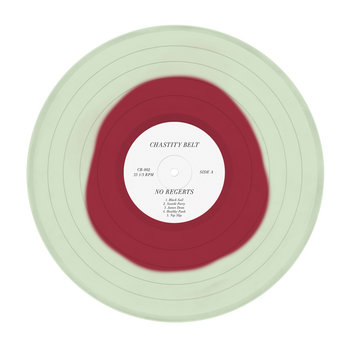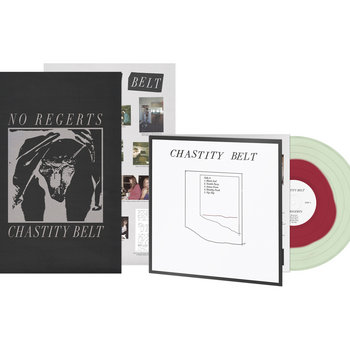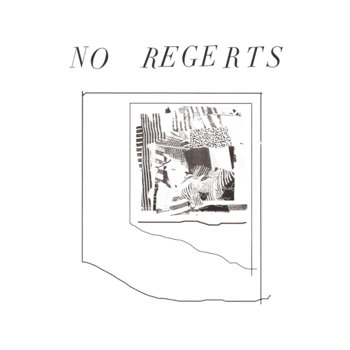 I'm pretty sure I first heard about Chastity Belt when they were touring with R. Stevie Moore around the time of "Seattle Party," which is on this album. That song just blows me away. The songwriting, the skills in this band are just fantastic. I also love the second album (Time to Go Home). I bought that on the day it came out. I bought it in a record shop, which is amazing. It's so surprising that I have to tell people I buy things in record shops. Chastity Belt are one of my favorite bands, they really are. "Black Sail" and "Seattle Party" from this record are absolutely fantastic. They're doing a listening party, too. I think Julia Shapiro is just the coolest. I haven't seen them live yet. I offered to DJ a show for them in Brighton but it didn't work out for some reason. I'm friends with them on the internet. That counts now!
Fontaines D.C.
Dogrel
Merch for this release:
Compact Disc (CD), Vinyl LP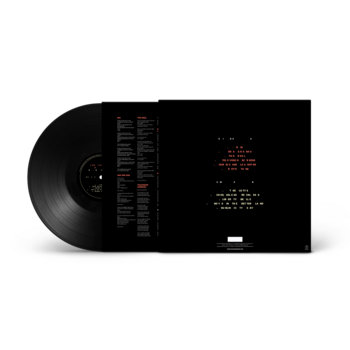 This band is pretty popular, they're making waves pretty much everywhere. I love that kind of Irish honesty, accent kind of thing. It's their first album, and they're not trying to hide where they're from, they're encouraging people to be themselves. I see the familiarity in myself when I was their age and that makes me feel good. They were fantastic when I saw them live, because they were slightly understated compared to the rest of the festival line-up. There were lots of other people who were kind of puff-chested and really trying to be exaggerated; Fontaines were just cool and assertive, not slouchy, just singing their songs and meaning it and grateful for where they were, but not giddy. Everything was just cool. They get my vote.
What do you think is going to happen with rock bands like Fontaines D.C. as lockdown continues? They have a new album coming out that they're not going to be able to tour for and maybe they can't even practice right now.
That's a thing I've actually been talking to friends about. Brixton Academy is a venue in London that holds 5,000 people, and there's still people who play there who, a year later, have to get a job. That's not unheard of. So I think we've got to protect the talent and artists of the future by making sure they can have sustainability being in a band. I don't think everyone is owed it, but I think certain bands, like Fontaines D.C., you would want them to do another album and another album after that and another album after that. You can see that they're worth having around and you could say that about many, many people, so it is a worry.
Merch for this release:
Vinyl LP, Cassette, Compact Disc (CD)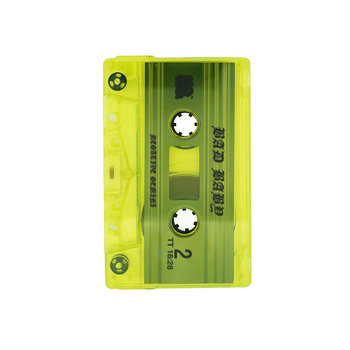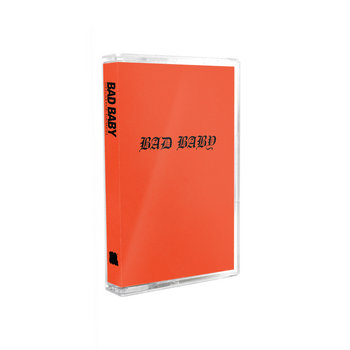 I bought this record on Bandcamp, so that's why I chose it. I wrote to her on Twitter and said, "Good to see a fellow Gemini doing so well." And she said, "I'm not a Gemini." (laughs) We became sort of Twitter friends, as you do. I really love 100% Electronica, the label that her and George Clanton have. I watch from a distance and admire what they're doing, it's really fantastic. George Clanton is doing a listening party. I've not asked Negative Gemini yet, but I will. I'm just a fan really!
Merch for this release:
Cassette
Claire Welles is amazing! I found her on Facebook. I don't really go on there that much, but she had one of her songs and a video…have you heard of darts?
I think I've heard of them.
It's a sport where you throw—
Oh my God, I thought you were talking about a band! Ha, yes I know what darts are. 
Haha, no! It's a sport! Though there was that band Darts from the late '70s. No, Claire Welles loves darts, and there was something on Facebook where she had one of her songs and a video of her playing darts and I just thought, 'Here's a real character.' She makes all the music herself. She gave me a CD-R of her latest record, it's called Transpose and she said, "This is my Nevermind." I said, wow. And she's from Liverpool, so she's got the Beatles accent. She's become a friend.
I throw a festival called Tim Peaks, it's within a festival called Kendal Calling which is a massive 30 to 40 thousand capacity festival. Our stage holds like 180 people and it's always so crazily packed. It's like a wooden shack information center in the middle of a big festival. We have lots of up-and-coming bands and then people we really love come DJ or do a talk. The Libertines played totally unannounced one year and it was chaos. Anyway, my point is the last one, I snuck in Claire Welles—she turned up in wellies and pressed start on the computer and just sang to the computer. The computer broke down a couple of times. She was so fantastic.