BIG UPS
Teenage Fanclub Pick Their Favorite Records on Bandcamp
By Mariana Timony · April 26, 2021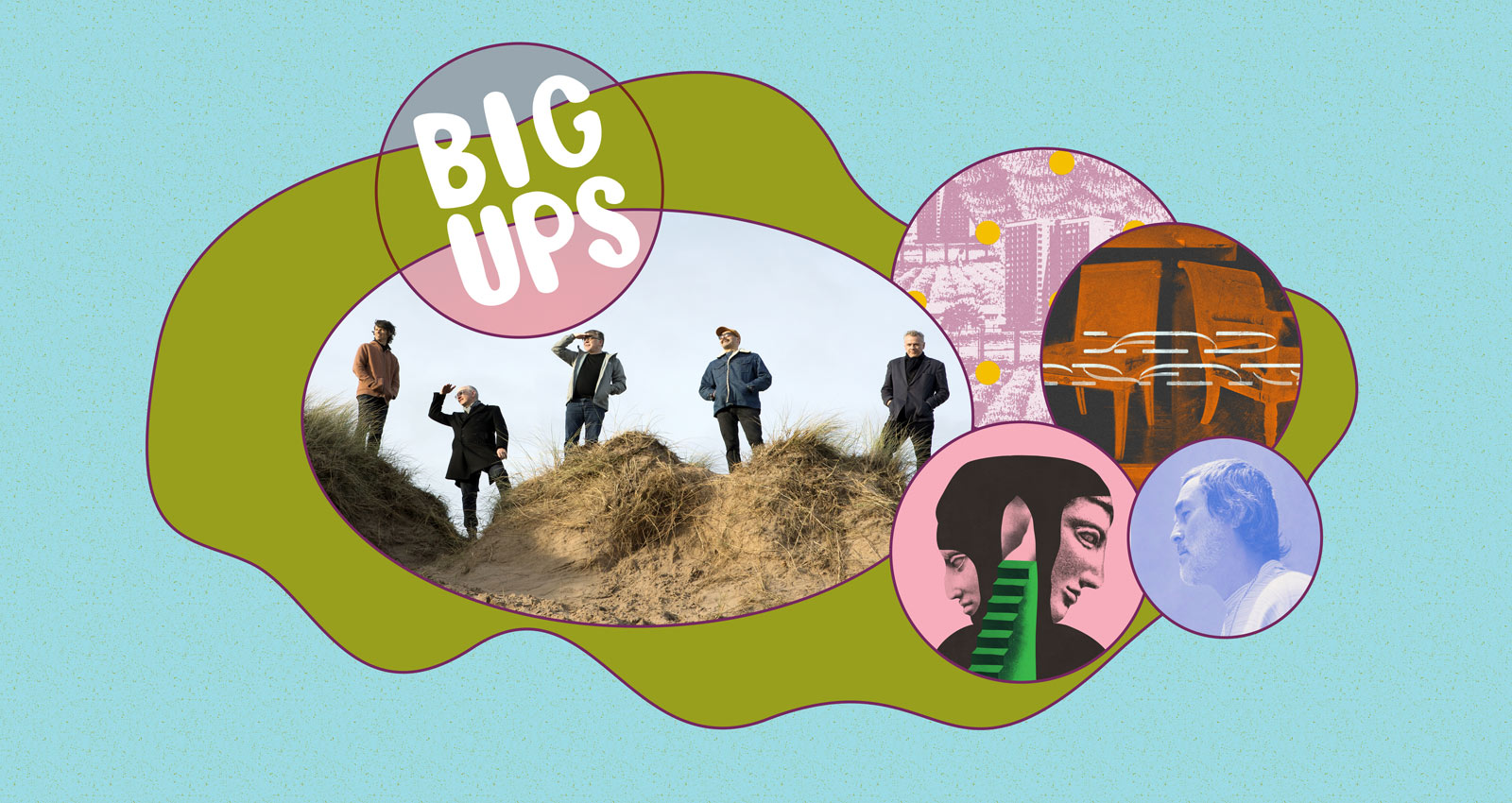 Even after 30 years, there's nothing Norman Blake of Teenage Fanclub doesn't love about being in a band. He still gets excited about going into the studio, making records, touring—all of it.
"My favorite thing is that, when people ask me what my hobbies are outside of the band, I always say, 'I like buying records and I like guitars and I like synthesizers and music,'" says Blake. "So I think the best thing about being in a band is that I get to do what gives me pleasure in life, and hopefully get to pay my rent at the end of the month through playing shows. We get to travel and we get to make music. I mean, we're really lucky. I've got friends that are working really tough jobs and don't really enjoy them."
Formed in Glasgow in 1989, Teenage Fanclub have spent the past three decades building a dedicated fanbase and drawing critical praise for their open-hearted, melodic guitar rock and effortless ability to balance both buoyant and melancholy emotions in their songs. This month the band is releasing their 11th record, Endless Arcade, which was recorded in Hamburg last summer before Covid swept the world. It's their first since the departure of founding member Gerard Love and the permanent addition of Euros Childs of Welsh psych-rock band Gorky's Zygotic Mynci on keyboards. Though the big hooks and lovely three-part harmonies that define the Teenage Fanclub sound remain, the record has a mellower vibe that's in keeping with the tone of their more recent releases, plus a lot more Moog and Wurlitzer courtesy of Childs. The band's hallmark melancholy is still here, too, though it's of a different sort than before. Thematically, Endless Arcade is something of a meditation on growing older, with many of the songs wistfully ruminating on the passage of time.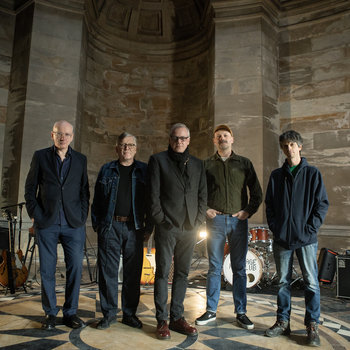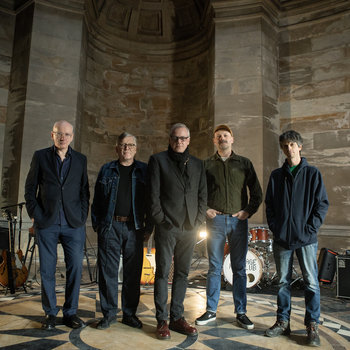 Merch for this release:
Compact Disc (CD), Vinyl LP, Cassette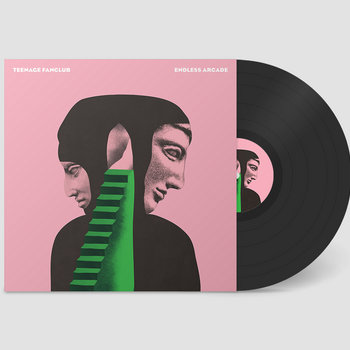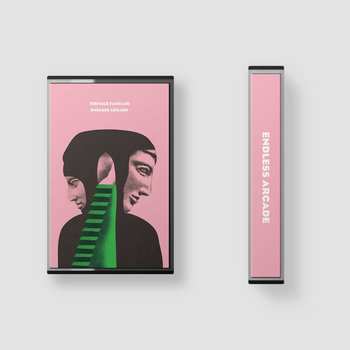 The tonal shift comes with the territory, according to Blake. "As you get older, as a songwriter, you're looking for things to talk about. I think, certainly for the last few albums, we have kind of written from our personal perspectives on how we see life and our own lives," he says. "And we're getting a bit older now, I'm 55. It's a thing as you get older, I guess, that you do think about mortality a bit more. Not all the time, but it's something that you're more aware of because people you know start dropping off, you start getting out the black tie more. I think it's inevitable that you're maybe going to have to be more interested in that kind of thing."
This being a Teenage Fanclub record, however, there's plenty of sunniness to cut the gloom. For as much as the songs reflect on days gone by, Endless Arcade is also about the joy of being alive—something that doesn't end when youth does. That joy comes across keenly when Blake talks about the band. "You never know when there's gonna be a last [album] at some point. So just the pleasure of actually being together with a group of people making music and the fact that we got to go to an amazing city like Hamburg in a great studio, and hang out and be creative—it's brilliant," he says, enthusiastically. "You know, the 16-year-old me couldn't have imagined doing it, when I was going to see the Clash or whatever. The fact that we still get to do that, for me, is still exciting. It never gets boring."
In any case, Blake has a sense of humor about Teenage Fanclub's salad days being behind them, joking that they're not worried about writing hit singles because, "we're not going to have any hits, anyway." But he also points out how they're not content to be a legacy act. He mentions Nick Cave as an example of an artist who continues to release new music, despite having a healthy enough back catalogue to capitalize off of it for the rest of his life without ever making another record. "It's fair enough, people are interested in your older music and there is a nostalgia thing," says Blake. "But for me, I still feel that I'm interested in making new music. Some artists, as they get older, will rest on their laurels and just play songs from the past, and we don't want to do that. We still feel that we're a contemporary band, we're just an older contemporary band. But we've never broken up. We're always looking to the next thing. That's what excites us. Although, you know, we're happy to play the older stuff, too."
Merch for this release:
Compact Disc (CD), Vinyl LP, Cassette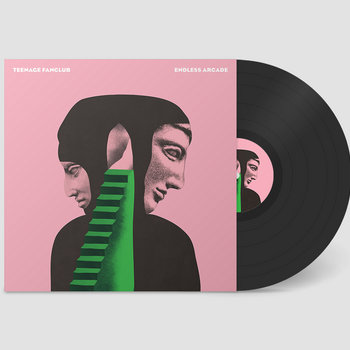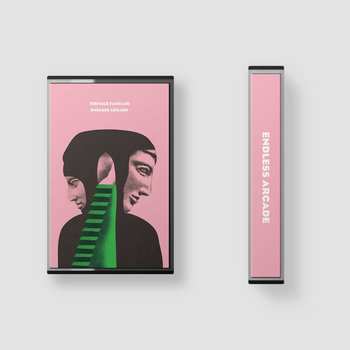 Not that being an "older contemporary band" doesn't have its upsides. Along with having enough material to "play for 20 hours and probably clear the room," there's also some nice synchronicity that comes with having spent so many years knocking around the music biz. After putting out their first record on the then newly-formed Matador Records, Teenage Fanclub played the label's launch party in 1990 with Superchunk—Blake still has the poster somewhere. Now, Endless Arcade is being released by Merge Records, the label run by Superchunk's Laura Ballance and Mac McCaughan. Blake loves working with Merge and says they're "really amazing. Because they're musicians, they're artist friendly. It doesn't get better for a musician to be on an artist-friendly label, the kind of label that will say, 'Just send over the record when it's finished,' not 'Let us hear it and we'll make suggestions,' like the majors would do in the past. It's nice to be able to feel artistic control, that you can do what you want as an artist."
When it comes to discovering new music, Blake still relies on old-fashioned methods like suggestions from the friendly record store clerks at Monorail Music in Glasgow, which he calls, "a great record store. It's run by Stephen Pastel who was in The Pastels. It's one of those stores, where if you go in, they'll say, 'Oh, yeah, you'll like this, this just came in.'" But he also appreciates that the internet has made it possible to learn about and hear new bands instantly. "It's great that these things exist. When I was young, if someone talked about a cool band like Love or the Seeds or some 60s band, you wouldn't hear them unless someone had the album," he says. "Then you would go to their home and listen to the music or you would just have to send away for it and cross your fingers a little bit and hope that you liked it. It is amazing that we've now got access to lots of music."
It feels fitting to ask Blake if he, as an elder indie statesman of sorts, has any advice for musicians—none of whom were even close to being born when Teenage Fanclub played their first notes as a band—who are just now starting their careers in 2021's ever-changing music industry. This is what he has to say: "Just do what feels good and feels right. Don't let anybody tell you what to do. The people that know best how the bands should sound and portray themselves, is the band themselves. Don't worry about being commercial because, at the end of the day, the most important thing is you're happy with the music that you make. You may not sell anything anyway. It's hard enough to sell music so, at the very least, if you make a record that you're happy with and has integrity, you can say, 'You know what? We did our best work.' And you can be proud of it."
Below, all five members of Teenage Fanclub offer up some Bandcamp listening suggestions, with selections ranging from new acts, to old favorites, to projects put out by some of the many friends they've made along the way.
Norman Blake
wor_kspace is the home of our friend and former band colleague Finlay Macdonald. There's an album in the works, but he has already posted this great tune to whet our appetites.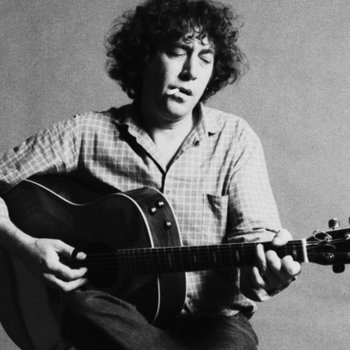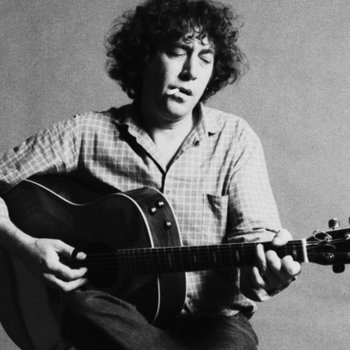 Merch for this release:
Vinyl LP, Compact Disc (CD)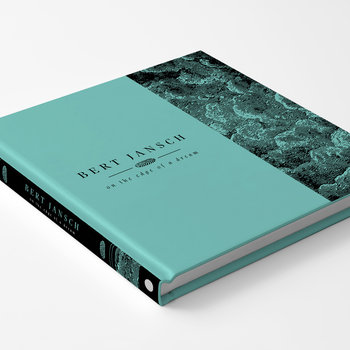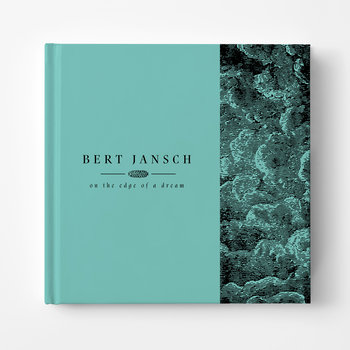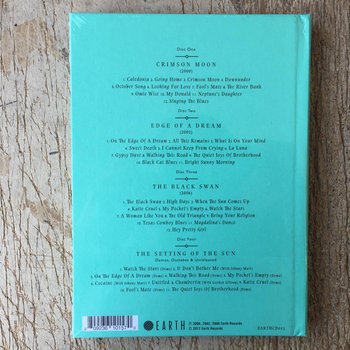 Late period Bert Jansch and a great example of his idiosyncratic guitar and vocal style, with wonderfully tasteful and sympathetic contributions from Johnny Marr and Bernard Butler. Right up there with some of his highly regarded records from the 1970's.
Euros Childs
Tacsidermi
"Gwir"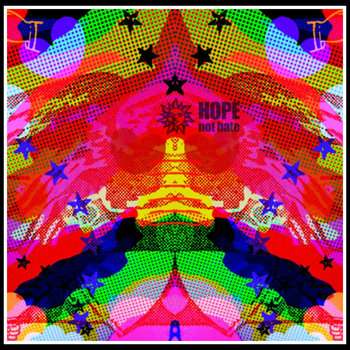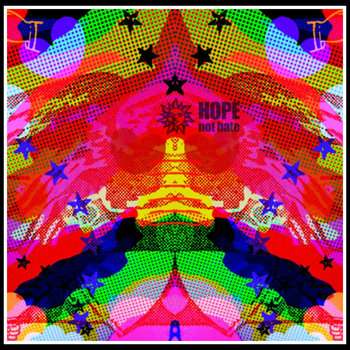 A great pop song with a weird twist in its tail. Very catchy, too. Tacsidermi are Gwenllian Anthony of Adwaith and Matthew Kilgariff.
Raymond McGinley
Merch for this release:
Vinyl LP
Snails are from Bristol. A few years back they played a show with us there, and they were great. Their latest LP, Hard-Wired, is on our old mucker Dave Barker's label, Glass Modern.
Merch for this release:
Cassette, Vinyl LP, Compact Disc (CD), T-Shirt/Apparel
I was going to pick something other than this, because everyone already knows about this record by now. But sometimes, obvious is good. Listening to the song "Wild Time," in my imagination I can hear it being covered by Tim Buckley. 
Dave McGowan
Merch for this release:
Vinyl LP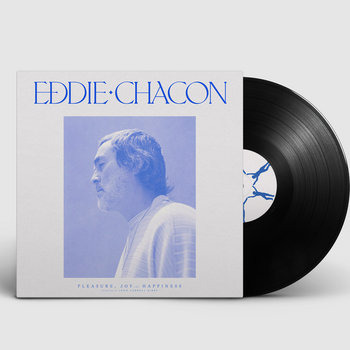 My most-listened-to record in recent months. I think this is a real understated masterpiece. An exercise in minimalism both musically and lyrically, it's one of those records that manages to sound old and space-age at the same time. A future classic.
Merch for this release:
Vinyl LP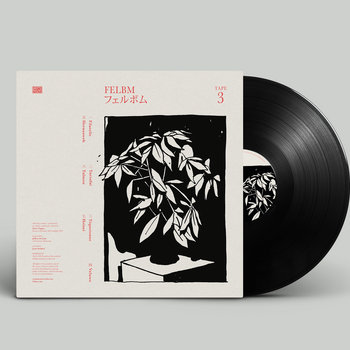 I stumbled upon this LP last year, and I can't get enough of it. I don't know much about the artist, other than he's a highly talented guy from Utrecht by the name of Eelco Topper. The tracks are all instrumentals, with shades of jazz, bossa nova, ambient, and shimmering electronic pop. Just a beautiful listen.
Francis MacDonald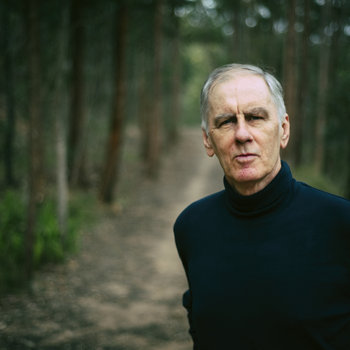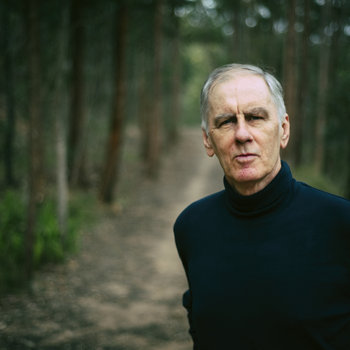 Merch for this release:
Vinyl LP, Compact Disc (CD)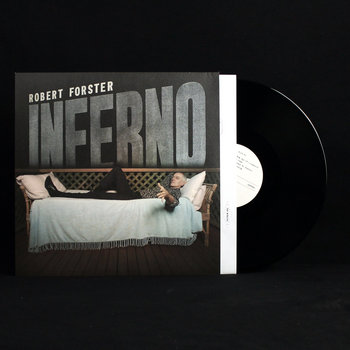 Robert's last album Inferno is great, and I especially love the closing track "One Bird In The Sky". There's almost nothing to it. But Robert's delivery enchants. He is a brilliantly charismatic live performer, too.
I've loved Laura's music for years. I released her debut album on my own record label in the UK many moons ago. Laura is a great songwriter, but she also finds great songs and interprets them so well; this one was written by Freedy Johnston.