BIG UPS
Big Ups: Tacocat Pick Their Favorite Bandcamp Bands
By Lindsay Hood · September 02, 2016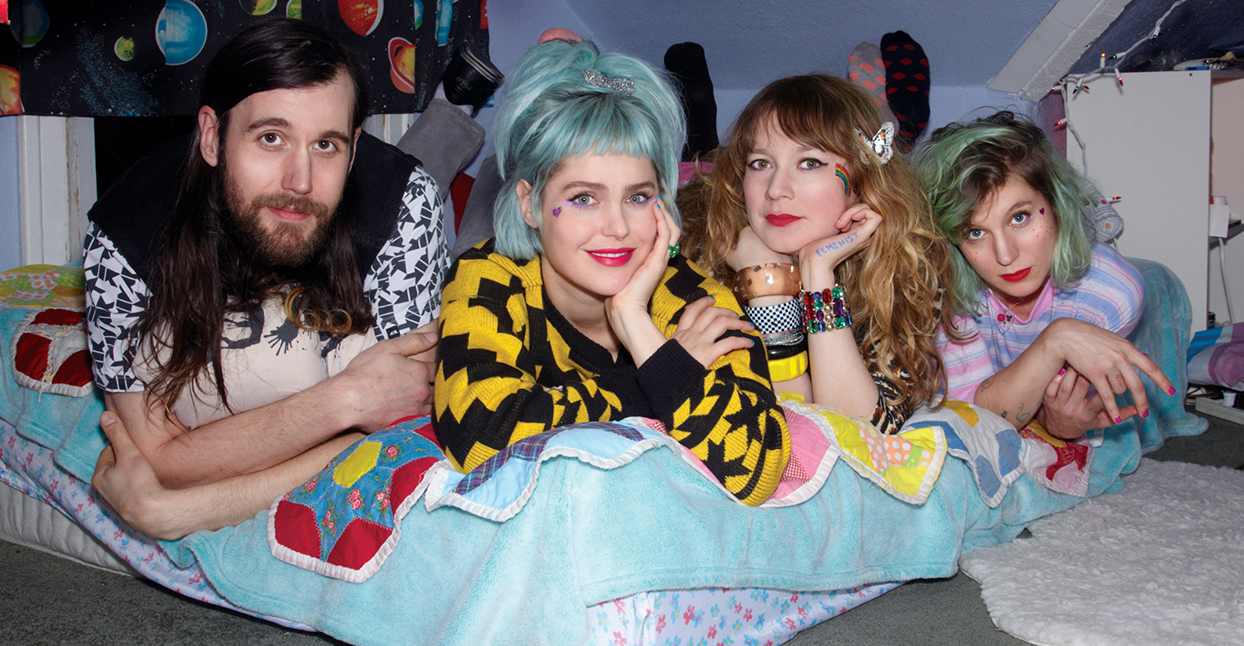 Full disclosure, Emily Nokes—the lead singer of Tacocat—is both a former colleague and a friend. When I moved to Seattle, she was one of the first people to welcome me to town by taking me to see Sleater-Kinney play at the Showbox. This is just the kind of thing Emily does. She's well-known for her bright personality, and I've come to think of her as a "mama bear" of the Pacific Northwest's music scene. She's fiercely loyal to the artists who reside in this far corner of the States, and she quickly inspires a sense of trust. For example, when saxophone came up during our discussion, I felt comfortable enough to admit my parents forced me to listen to Yanni as a child. Somehow, Emily did not laugh.
In addition to walking me through her Bandcamp selections, we also talked about recently featured artist Lisa Prank—"I really respect people who have a lot of feelings, people who have a lot of outwardly facing feelings, and that's represented in her music so well"—and the band Boyfriends, thus named because three out of the four bandmates are romantically linked to members of Tacocat—including Emily's partner Michael McKinney. ("We don't just like the music because they're our boyfriends!" she yelled at the tape recorder.)
After catching up on gossip—she's been out on tour to promote Tacocat's third album, Lost Time—we got down to Emily's list and I realized her interview is a beginner's guide to the Capitol Hill neighborhood punk scene. She's a walking demonstration of how tight-knit this community aspires to be. And, true to form, she made sure to note that her Big Ups are not listed in any particular order, lest anyone think she's showing favoritism.
Nail Polish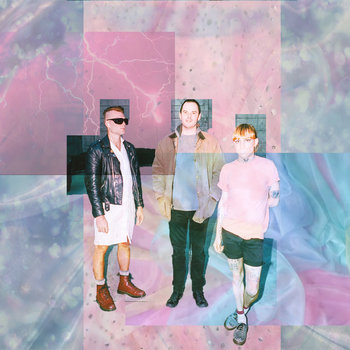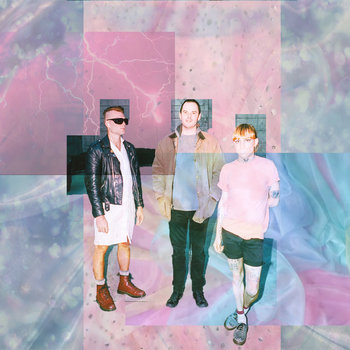 So incredible. They're four people from Seattle. The first time I ever saw them, they were playing at the new FunHouse, which is the old El Corizon building. I knew they'd started a band, because one of them works with Shannon Perry [of Gazebos] at Valentine's Tattoo. I was completely blown away—no, wait! The first time I heard them was at Chop Suey. They had a weird setup where the speakers were in the lounge and you could hear what was happening at the bar, but you couldn't see the stage. I heard them booming through the speakers, and I was like, "WHAT IS THIS?" I think part of their live shows is the energy—this post-punk, angular sound. They have a song called "Chophouse Row"—and I was obsessed with the idea that every band in Seattle has made a song about Seattle ending—so I put that track on a mixtape. [Side note: Tacocat has made a song about Seattle ending called "I Love Seattle."] If you like things to be a little bit noisy post-punk, but with a melody—which is totally my wheelhouse—that's what they're good for.
Erik Blood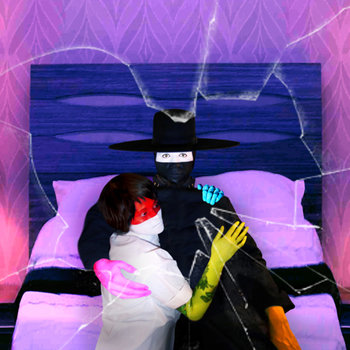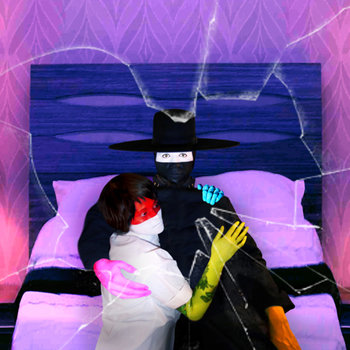 We were hanging out at my apartment and Erik brought his recent album, Lost in Slow Motion. It's super well-packaged, and I knew he'd put it out, but I hadn't picked it up yet. So I started listening to it the next morning—during the worst hangover I've ever had on pink wine, because we were out very late—and it's so beautiful. He's a producer, and can record bands in his own right. What first drew me to him was wanting to work with him. [He produced Lost Time for Tacocat.] But his solo work … the first album I ever listened to was Touch Screens. It's so dreamy, and it's not even the sort of music I would really listen to. I like My Bloody Valentine, but I'm not, like, a shoegazer necessarily. On this new one, he partners with a woman named Irene [Barber] and together … it's really worth exploring. It's going to be something I'm listening to all summer. He's got tons of stuff [on his Bandcamp page]. He's one of those people that's so prolific, it's hard to describe the pieces separately.
Stickers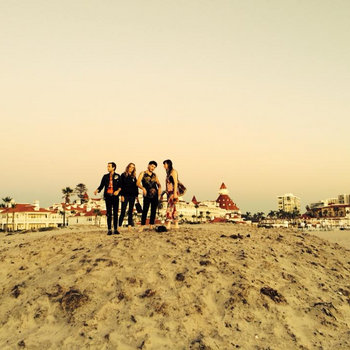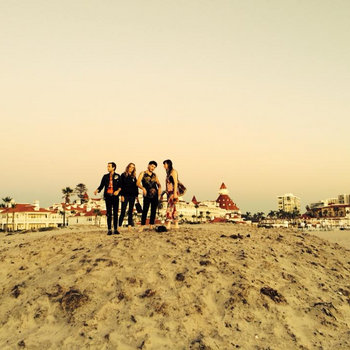 Merch for this release:
Vinyl LP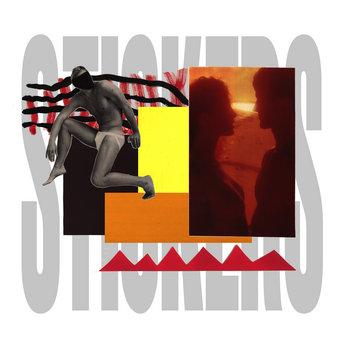 They just broke up! One of them [bassist Troy Ayala] moved to New York. But they just recorded an album [the yet-to-be released Joy]! I feel like this means they might not have to totally break up. Distance-wise they are broken up—but, you know. It's only like, a couple states away. Tacocat's been a band almost as long as they have, and we've played some shows together. Our practice spaces have always been right near each other, so we watched them grow up as a band at the same time as we were going through it too. Their music has this really well-channeled rage, it's like they're bleeding or something. That fucking saxophone—punk saxophone, who does that?! It's not often I want to listen to a saxophone. They're all such wonderful people. The news [of their break-up] came right when I heard about their new album and I was like, "What? My parents aren't getting divorced! We just went on the best vacation ever!"
Hardly Boys
Another band that people should check out, because they are so cute and adorable. And I don't mean to use that word in a condescending way, but they're so young that you just naturally sort of go there. They might be 19 now. I love that energy of doing something that I never could have done when I was that age, because I didn't know you could do that. The feeling of, "I'm going to stand up, and sing a song, and play a keyboard, and put it out there!" It's the most brave thing you can do. It's badass. When I was that age, I was so worried about what people thought of me, that crippling self-weirdness that you go through, and they're booking shows they can't even attend the whole time. Don't even get me started on my Seattle rant about all-ages shows. The enthusiasm is there, but the laws are so antiquated and puritanical. Everything feels like, "You're still a baby, you can't be around the real rock shows."
Brunch Brains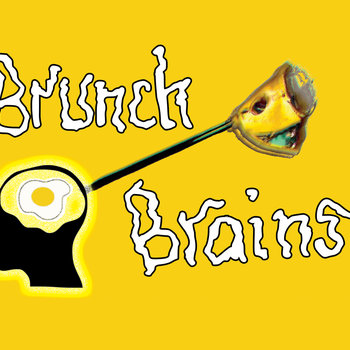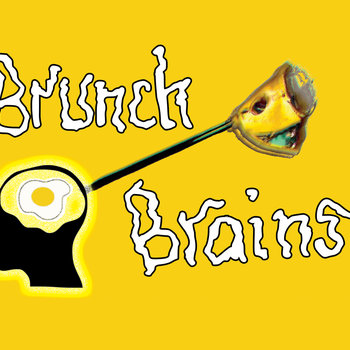 Merch for this release:
Cassette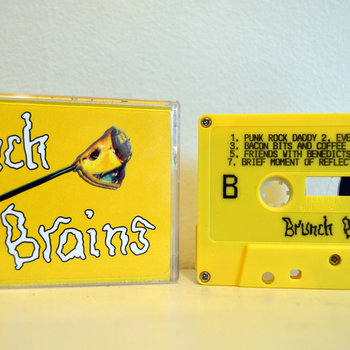 My bandmates Bree [McKenna] and Lelah [Maupin] turned me onto Brunch Brains. It's so fun! And funny. It's the bedroom project of a person named Eli who works the brunch shift with Bree at Linda's Tavern. The music is classic pop-punk rock n' roll like Ramones and Weezer, or a more fun-loving Spits. The lyrics are totally brunch-centric (from the point of view of the person actually making your brunch) and hilarious in that really special way that the best "joke" punk music always was… kind of downplaying the cleverness, but clever nonetheless. I don't think there have ever been Brunch Brains live shows due to the lack of a whole band to execute it, but I know musicians have put the offer out there, so you never know. You can, and should, buy the limited-edition tape off Bandcamp.
—Lindsay Hood