BIG UPS
Spoon's Britt Daniel Picks His Bandcamp Favorites
By Samuel Tornow · September 30, 2020
Some bands rocket to popular consciousness and burn out just as quickly, but Spoon earned their place in the modern rock pantheon not through mega-hits, but through sheer consistency. For over 20 years, the Austin-based band has been steadily releasing solid records, each one different than the last, each one soundtracking the lives of countless fans. Seemingly everyone has a Spoon story.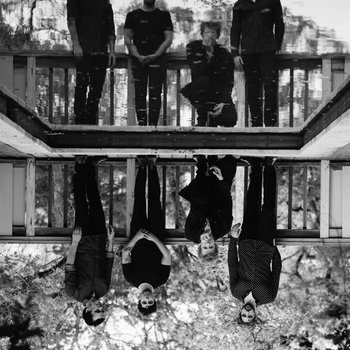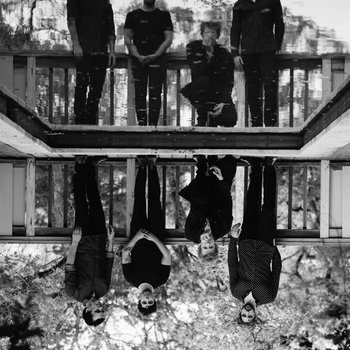 Merch for this release:
Compact Disc (CD), Vinyl LP, 2 x Vinyl LP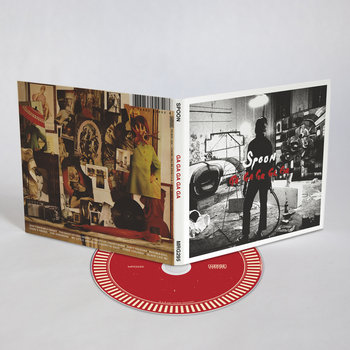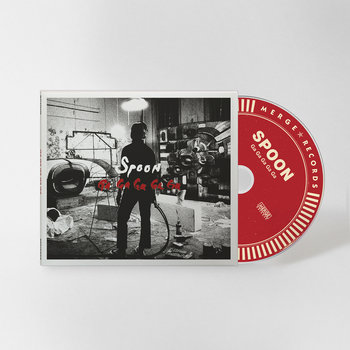 Like so many bands, the recording sessions for Spoon's forthcoming new album were cut short in March by Covid-19, leaving the band in a no-man's land of uncertainty over the fate of the songs they'd already recorded. At the time of the interview, frontman Britt Daniel said that the band was about to take Covid tests then head back into the studio.
Ahead of their return, Daniel chatted about some of his favorite records, from the gentle coo's of The Clientele to bombastic sounds of Tropical Fuck Storm.
Merch for this release:
Compact Disc (CD), Vinyl LP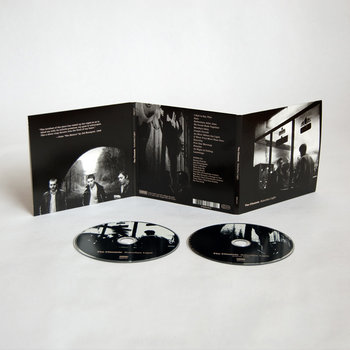 "[Suburban Light] is one of my favorite records ever. It's a record that I listened to a lot in 2001 when I was writing Kill The Moonlight. I went away to New London, Connecticut, a place I did not know at all. I wanted to get out of Texas for the summer and go somewhere where I knew no one. So I asked some friends and somebody knew someone in New London that was leaving for the summer. So I took her apartment and just wrote songs. It worked with this record because, to me, this record is the sound of loneliness—or, at least reflection. It's dreamy, lonely music. It was just the perfect record for that summer where I was by myself, the band wasn't touring, I just hunkered down and got that thing done."
A Giant Dog
Pile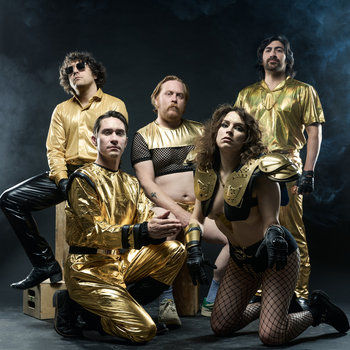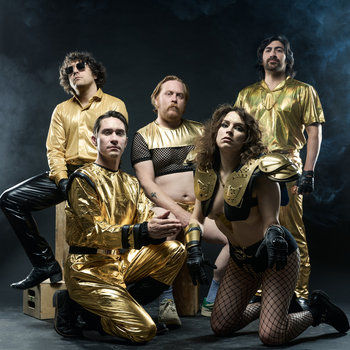 Merch for this release:
Compact Disc (CD), Vinyl LP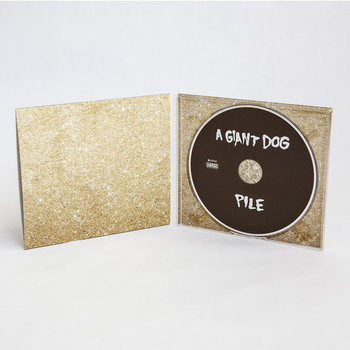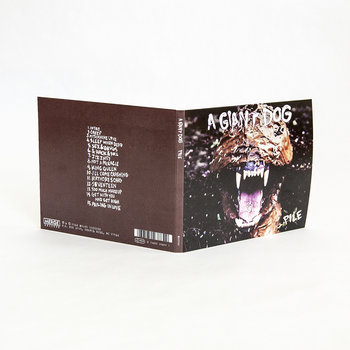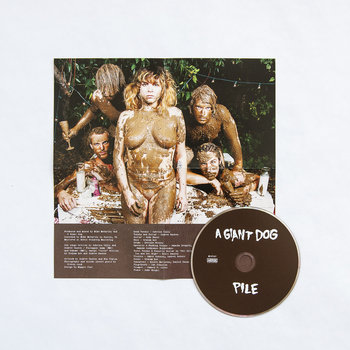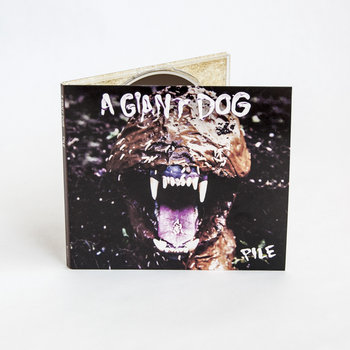 "So, Giant Dog is a band from Austin. I want to say that they started this band in high school, or that they've at least known each other since high school. This band has just kept going and kept going. The songwriters are the two singers, Andrew and Sabrina. Their songwriting partnership got so good and consistent, and around the time of Pile, they were on a total hot streak of songwriting, both with this band and also with Sweet Spirit, which is their other band. They were writing enough songs to fill two very long albums per year. That in and of itself is amazing with the level of songwriting that we're talking about here. When we took them out on a mini-tour, I had one of their records, but I hadn't seen the band live. I thought they were quite good. Then, I didn't see them live for a year. The next time I saw them, I was completely blown away. I turned into a fanboy. Every time I was in Austin, I would look to see if Giant Dog was playing."
Merch for this release:
Vinyl LP, Compact Disc (CD), Cassette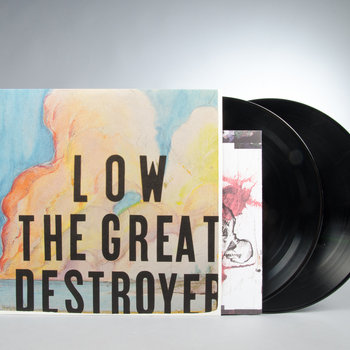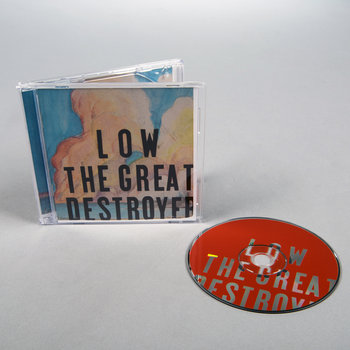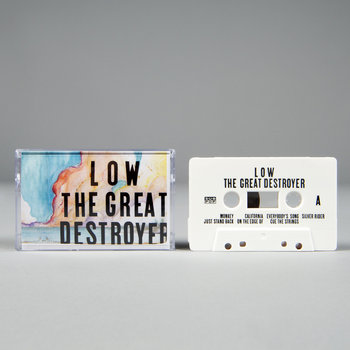 "This one was produced by Dave Fridmann, who is a guy who produced a few of our records. There were a lot of things that led me to Fridmann, but this album might have been the biggest one. I think it's one of the best records of its decade. You might call Low indie rock—I've never really known what indie rock meant, but [the band] transcends any pigeonholing. I've tried covering a few of these songs, but it's kind of like how Spoon never covered The Beatles, even though they're my favorite band—how do you top the originals? That didn't stop Robert Plant, though [laughs]. He covered two songs from this record."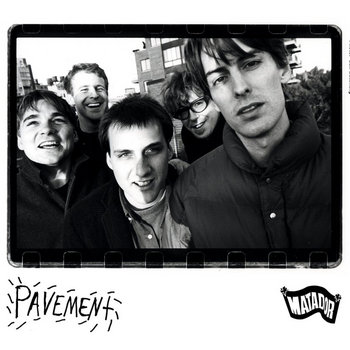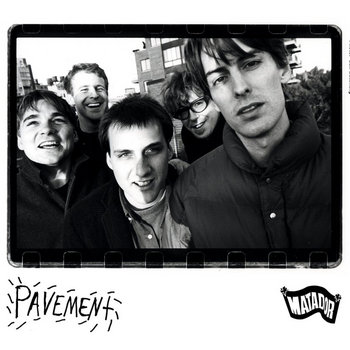 Merch for this release:
Vinyl LP, Compact Disc (CD)
"[Crooked Rain, Crooked Rain] is one of the last great classic American rock records of all time. It runs the gamut, it's got it's rave-ups, like on 'Unfair,' and the last three songs are this glorious mess. The songs I love the most here are the ones that make my stomach feel like its turning over and over, songs like 'Gold Soundz,' and 'Stop Breathin.' Stephen Malkmus has a way of writing a melody that pulls at the heartstrings. I'm not sure what the mathematical formula for that is, or if Malkmus even knew he was doing it, but that feeling weaves its way into all the corners of this record. I love it so much about it. I love how 'Silence Kid,' rips off of a Buddy Holly [vocal] melody. Like, is that legal? I don't know. Did they have to pay? It's so clearly a rip off of 'Everyday.'"
Merch for this release:
Compact Disc (CD), 2 x Vinyl LP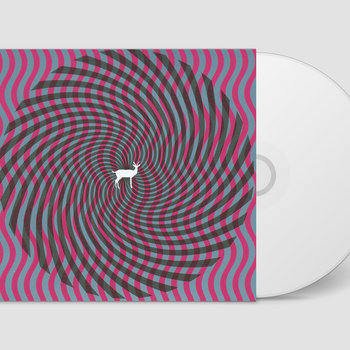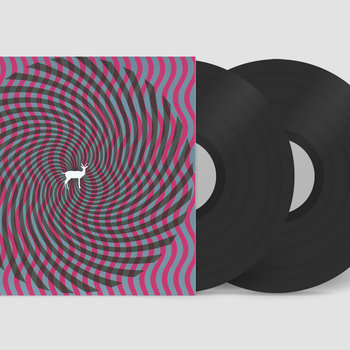 "I didn't know about Deerhunter in 2007, and this Australian journalist friend of mine interviewed me for his book, and he gave me this disc that had maybe 100 albums on it. At some point, I did sit down and play it all day. That's how I found out about Deerhunter. Six months later, they were one of my favorite bands in the world. This is probably the band's most hardcore record. It's unrefined Deerhunter. It's the combination of the ambient stuff with the weird punk rock songs, like 'Cryptograms.' That's what grabbed my attention, both were so good. We took them out on tour about a year or two later. It was the original Deerhunter line up, and Bradford was confrontational with the crowd, in what was, to me, hilarious. You know, we were coming off of Ga Ga Ga Ga Ga, and much of the crowd didn't know Deerhunter, so Bradford had fun with them. It was fascinating to watch.
"He would have these stream-of-consciousness stories, singing, 'I was a 12-year-old-boy,' while the band was jamming, and he would say, 'Then I did this! Then I did that! And I was still a 12-year-old-boy.' It was something he was clearly making up. He had never played the song that way before, and he never would again. But then he would also interact with the audience in a way that was confrontational. It's not often touring that, even with a band that you love, you willingly end up sitting there watching them every night."
Merch for this release:
Vinyl LP, Compact Disc (CD)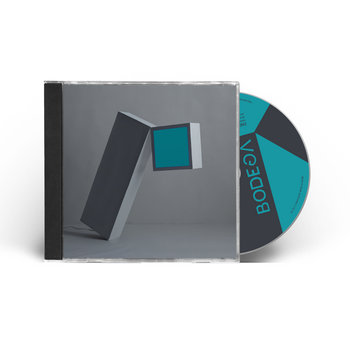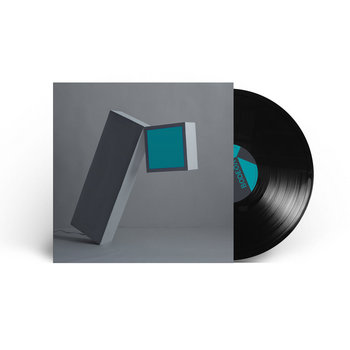 "I like the review style on AllMusic, so I get the weekly summation of records coming out. It's one way I stay on top of things. I found Bodega on there, and thought, 'You can call this punk, you can call it post-punk, you can call it rock and roll.' It's the kind of band that, when Spoon was starting, that's the vibe we were going for. I'm also all for this band in the studio versus lo-fi bedroom stuff. Like, this is a band in a room that has played these songs in basements and stages over time, figuring out who they are. You can call this New York City rock and roll. It's the sound of living and working in Brooklyn in 2018. It's a record that has a taste of the current brand of dystopia."
Merch for this release:
Vinyl LP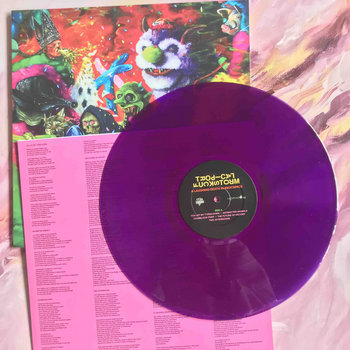 "I went through a phase where I was recommending this record to my friends quite a bit. 'You Let My Tyres Down,' to me, sounds like a Drones song. It's all in the story that Gareth Liddiard is telling. There's this heart-wrenching part where he sings, 'You let my tyres down,' with a disappointment and longing lingering under the surface that's never explained. He's talking about a story he saw with a tragic character, and how everyone is trying to deal with her. I'm not sure if she's the one who let his tyres down or not. I get the sense that she didn't. It doesn't matter, though. The lyrics are so good. He's just a poet. You feel that [same sense] in 'The Future of Mystery.' At one point, I looked up all the different types of technology that he's rattling off [in the song]. It's about the story of the chess champion [Garry Kasparov] fighting Deep Blue, the computer. Who thinks to write a song about that—and how few people can actually pull it off?"
"The thing I gravitated to first was [Margaret's] voice, which sounds very rock and roll, but very non-cliche. If you can find a way to sing that classic style while maintaining your identity, then you've got it. I love the stripped-down nature of the band and the sound of the record. When she takes a solo, there's no rhythm guitar—she's the rhythm guitar player. When I listen to her music I think, 'I've met this woman before.'"