BIG UPS
Big Ups: Saint Etienne's Bob Stanley Picks His Bandcamp Favorites
By Cam Lindsay · September 15, 2021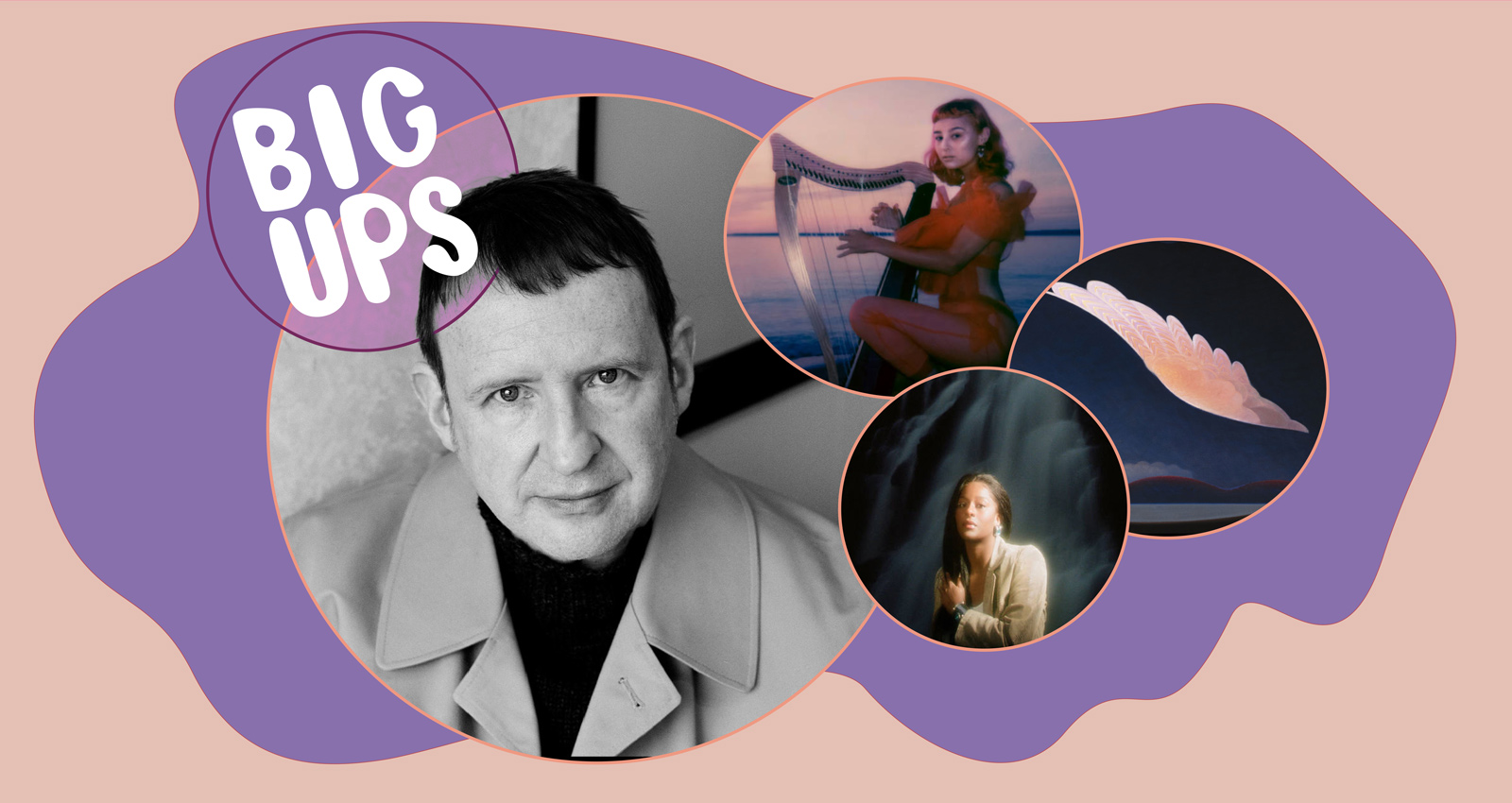 Few artists appreciate their fans as much as Saint Etienne does. For 30 years now, the London pop trio of Sarah Cracknell, Bob Stanley, and Pete Wiggs have continued to treat their fans to a steady assortment of releases: the expected studio albums, one-off 12-inch singles, remixes, stop-gap EPs, the occasional soundtrack, carefully curated reissues, and most frequently, surprise fan club-only compilations. In fact, so often do they assemble these goodies for their devoted fan club, that the band's 10th full-length was originally conceived as exactly that.
"It wasn't really intended to be a new album when we began recording it," says Stanley. "When we'd done a few tracks, we played them for our manager, Martin Kelly, and he said, 'This should really be your next album. It shouldn't be a fan club release or a hobby. It's different and feels like an interesting step forward.' So that's where it came from."
Merch for this release:
Vinyl LP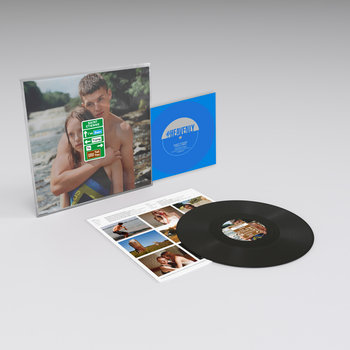 I've Been Trying To Tell You sounds unlike any other Saint Etienne studio album, but not unlike some of their deeper cuts. "We've done a few bits like this already," says Stanley. "Like there was an EP called Surrey North that we gave away at a Christmas party a few years ago. So we've done something like this before, but [this time] we didn't think we were being commercial."
What's mostly different about the new album is that it's entirely sample-based. Not since their first two albums—1991's Foxbase Alpha and 1993's So Tough—have the group worked exclusively using samples. "I'm sure most groups say this, but whenever we start a new album we never want to do the same thing as the last album. That would be a bit boring for us," Stanley says. "Maybe it would be different if we'd done something with tracks that sold three million, but we haven't. So it wasn't conscious."
But the timing was definitely right to make an album without the usual number of musicians involved. No strangers to writing the songs separately, they had already begun working on the songs apart when the pandemic hit in early 2020, making it easier to finish with a smaller team.
"To be honest, initially I had the idea a while back, but when lockdown happened it seemed like a good idea to do it," he says. "Pete could work in his studio, and I could work with my friend Gus [Bousfield] up in Bradford. It's obviously not as time consuming as getting a bunch of musicians together in a studio."
With its quixotic, delay-heavy effects, I've Been Trying To Tell You recalls both old (trip-hop) and new (slowed + reverb) trends, but Stanley points out vaporwave, the meme-friendly phenomenon that took the internet by storm one decade ago, as his inspiration. "The impetus, I suppose, is what I've been listening to a lot of the past few years, entirely sample-based music that's being called vaporwave," he says. "It's basically trying to dredge up memory using old music in a very hypnotic way. It's mostly samples of American stuff and mostly from the '80s. And the last time I think pretty much anybody was optimistic about the future was the late 1990s, early 2000s, which was book-ended by Labour winning the election and 9/11. So I picked all of the samples and tried to recover memory from that period. It's more like an art project in that respect, rather than an actual album. It's quite pretentious!"
All of this talk about looking back at the '90s makes it sound like I've Been Trying To Tell You is some kind of nostalgia trip, but Stanley says it's quite the opposite. He sees it more as a study in how our minds can play tricks on what we try to remember.
"It's more of an anti-nostalgia project," he says. "Coincidentally and luckily for us, there was an article in the Guardian recently where Charli XCX and A.G. Cook were saying they've been looking back to the late '90s, early 2000s music and drawing inspiration from that because they were kids and it felt like it was a more innocent time. We did exactly the same thing with the '60s when we were younger, and we thought more about the Monkees than we did the civil rights marches. So it's about how memory can really be a bad guide to the past. The samples we used were very commercial and what you heard on the radio at the time, so we intentionally muted and distorted them. It's basically trying to sound like someone's memory about 20 years ago."
Much like 2002's Finisterre, Saint Etienne collaborated with a filmmaker to give I've Been Trying To Tell You a life on the screen. From the start, they felt it had the potential to be a visual album. Says Stanley, "This album definitely felt like it could have a visual accompaniment, because it's so expansive and soundtrack-y, rather than just being a collection of three-minute songs."
Merch for this release:
Vinyl LP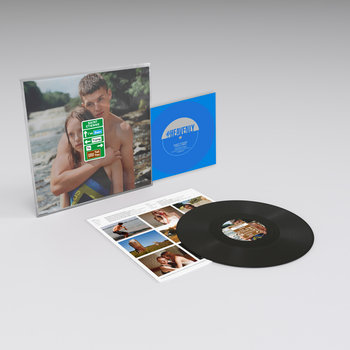 They already knew of fashion photographer and professed Saint Etienne fan Alasdair McLellan from the time he used their 1991 hit "Nothing Can Stop Us" in a Marc Jacobs ad. An established video director who had directed a number of videos for the xx, McLellan suggested a "type of travelogue around the country" focusing on very specific locations to capture a specific aesthetic—the Saint Etienne aesthetic. The suggestion of some music videos quickly expanded into an entire film to accompany the album.
"It was a huge amount of work for him, and it was all during lockdown, so it was very difficult," says Stanley. "You wouldn't really notice it was made during lockdown. We didn't want it to look like that. I think it complements the music perfectly."
In true Saint Etienne fashion, a new album and a film to go along with it isn't all the band have planned in the next year or so. Stanley says the band's 11th album is practically done. "We had actually been working on two albums at the same time," he says. "We have another album that has quite a lot of instrumentals on it with woodwind and string parts. We've been doing the two albums in tandem really. The other one is about 90 percent done now. We kind of just parked it, thinking we were going to mix it. It's not like it's ready to go and we'll put it out in six months. But it's most of the way there. We'll probably write a few more songs."
Stanley, an accomplished music historian and journalist, is also keeping busy outside of Saint Etienne. He recently published a book about the Fall and continues to curate a range of niche, historical compilations for Ace Records that cover scenes from '60s Parisian pop to the '90s Daisy Age.
"It's a proper dream," he says, teasing that his next one will focus on the early '90s post-acid house scene. "It's like making cassette compilations for my friends in the '80s and '90s, but with proper artwork. It's amazing. Hopefully it'll be able to last while there is still a market for these sorts of things."
Knowing how far his taste in music spans, we asked Stanley to share some of his recent Bandcamp finds.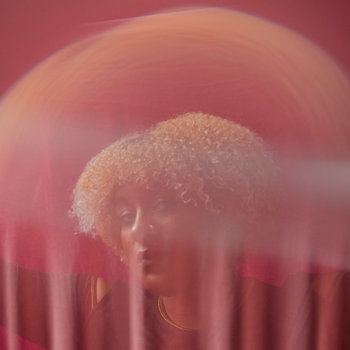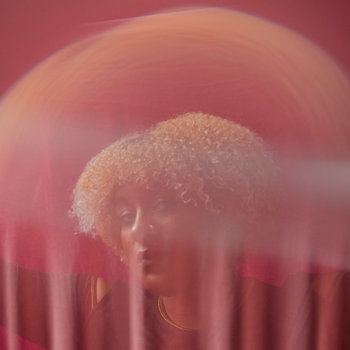 Merch for this release:
Vinyl LP, T-Shirt/Apparel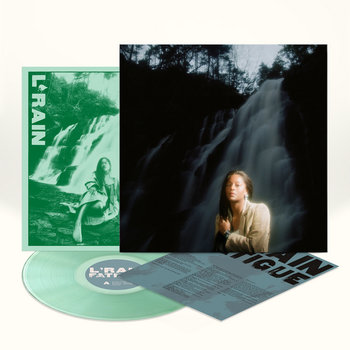 "I first heard L'Rain on DJ Sheila B's great WFMU show, Sophisticated Boom Boom. It often seems someone is two or three albums into their career by the time I discover them these days, but at least that means there's stuff to catch up on. I like the way her music defies categories—if you look at the 'tags' it gets, it's hilarious. Maybe it's ethereal R&B?"
Merch for this release:
Vinyl LP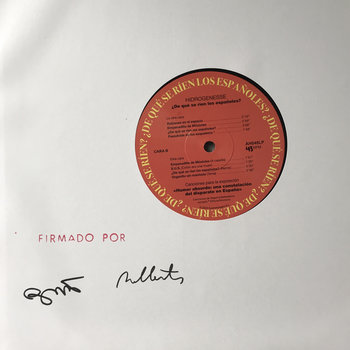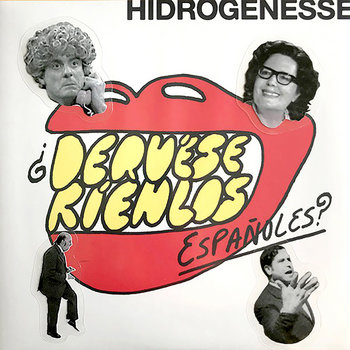 "I like groups who dress like pop stars, and Hidrogenesse are the best-dressed band in Spain. I've only seen them live once at the South Pop festival in Isla Cristina, but they were terrific. I wish they'd come over here."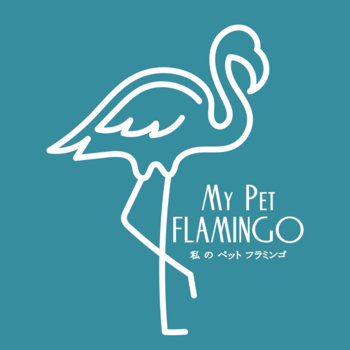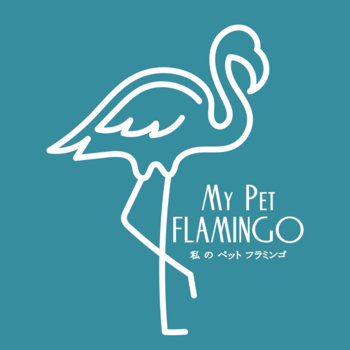 Merch for this release:
, Cassette, Vinyl LP
"This is on a Welsh label called My Pet Flamingo who specializes in vaporwave reissues and new stuff in a similar vein. They've been putting things out on MiniDisc, which has been one of my favorite formats since I got a MiniDisc recorder in 1994. Coincidentally, this has a sound that reminds me of being in a woozy heap at 4am somewhere around Smithfield in 1994."
Merch for this release:
Vinyl LP, Cassette, Compact Disc (CD)
"I think she's from Toronto, but this is something I stumbled across by chance and put it on a playlist. Her voice reminds me of '60s girl groups (though it doesn't sound at all retro)—it sounds totally unaffected, which is something quite rare. Plus I love the way this song "Cherry Pit" dissolves into something like a dubby version of Edwyn Collins's 'A Girl Like You' towards the end.
Merch for this release:
Vinyl LP, Compact Disc (CD)
"I moved to West Yorkshire a few years ago, and nothing sounds as much like the landscape to me as Dean McPhee's music. He's an amazingly inventive guitarist, uses lots of echo and effects—it reminds me of the Durutti Column, though his playing is very different. It's hypnotic and sounds very dark green and wooded. ["The Alchemist"] is on his Witch's Ladder album from this year.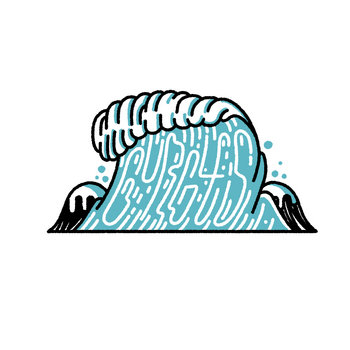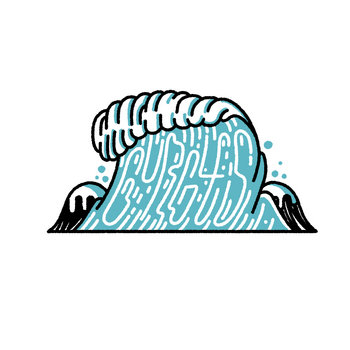 "Here's a great pop song with odd proggy time changes on the verse, and a big whistle-able chorus that reminds me a little of Scritti Politti. It's about bells ringing out to welcome someone home, which gives it a Christmas-y feel. Augustin Bousfield is the main Gurgle. He's a smashing bloke, and we were thrilled that he worked with us on our new album."
Merch for this release:
Compact Disc (CD), Vinyl LP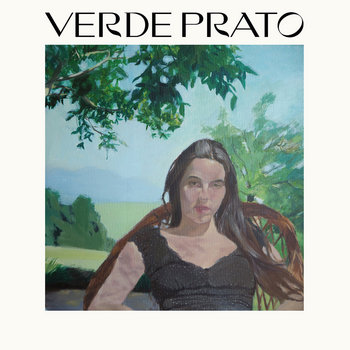 "I know nothing about her, apart from a lot of her songs are sung in Basque. It sounds like my favorite kind of turn-of-the-'70s UK folk fed through several filters (including a Basque one, of course) and is gently electronic while still sounding really dreamy and atmospheric. Lots of echo is always a plus point. Her voice is beautiful."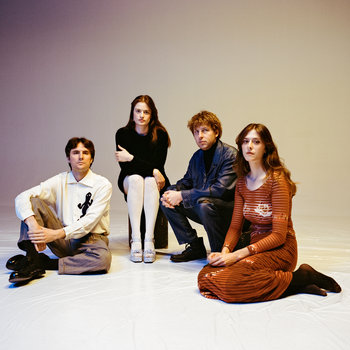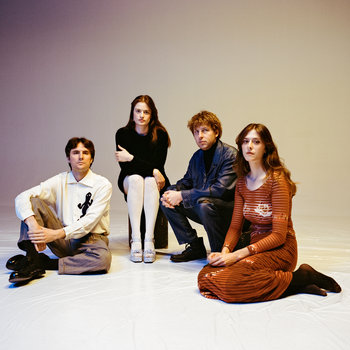 "I'm a sucker for this kind of breathy vocal, whether it's the Paris Sisters or Chromatics. And here's a song about being unable to go out, which still manages to sound 'up' in a melancholy way. It reminds me a little of Annie in her pomp."