BIG UPS
Rick Maguire of Pile Picks His Bandcamp Favorites
By Patrick King · February 14, 2023
For over two decades, the cult around the Boston-based post-hardcore band Pile has grown feverishly. A flagship artist on the long-running label Exploding In Sound, the group started as a solo project for frontman Rick Maguire and has since blossomed into a hard-to-pigeonhole but instantly identifiable force in underground music, each album a musical reaction to the last. On 2019's Green and Gray, Maguire took the group in an almost labyrinthian prog direction, executed with characteristically snarled fury. On their latest, All Fiction, Maguire has made the most expansive and sonically textured album of the project's entire run.
Pile spent over a month at Kevin McMahon's (Real Estate, Titus Andronicus) Marcata Recording studio in upstate New York making All Fiction—the longest they've ever spent tracking a record. While the new songs retain the band's typical intensity and Maguire's penchant for exploring anxiety and dread, there's a complexity that resulted from the band's need to explore a less guitar-driven approach, partially due to paring their line-up down to a three-piece. The album also builds on the musical experimentation of a pair of 2021 releases: Pile's fully improvised In In the Corner of a Sphere-Filled Room and Maguire's solo record Songs Known Together, Alone, on which he reimagined older songs with sparse, sometimes synth-heavy orchestrations.
Merch for this release:
Vinyl LP, Compact Disc (CD), Cassette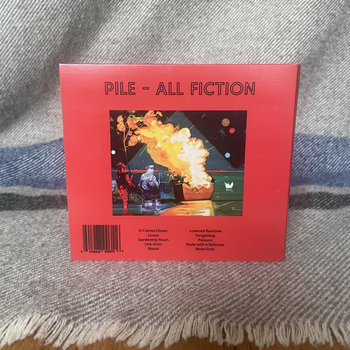 Given that the pandemic was changing the idea of what live performances could look like for the band in the future, Maguire says that he "really wanted to make sure that the songs were strong structurally. I could dress them up in any different way—whether I played them on acoustic guitar, electric guitar, piano, or synths. They had to have a versatility about them, and I think some of the songs achieved that."
Taking their time in the studio was beneficial to the sound of All Fiction. The three members of Pile—Maguire, bassist Alex Molini and drummer Kriss Kuss—tracked the album twice, mostly to a click track, something they had never done before. This allowed them to zero in on spots where they could record full-band overdubs to emphasize certain moments and incorporate string arrangements to accent the material. "We wanted to create some movement and dynamics within the songs that way," says Maguire. "It just sort of took some time and a lot of conversations."
Merch for this release:
Vinyl LP, Compact Disc (CD), Cassette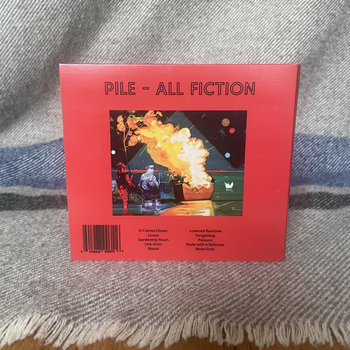 "It is something that is going to be important for me to continue to exercise," Maguire says of Pile's ever-evolving sound, "I've had fun doing the 'rock band' thing, and I still will have fun doing that. But I need it to be other things also because I'm not really compartmentalizing my creative output musically. It's been pretty centrally [Pile]. So with that, it needs to be as broad as possible for it to be satisfying."
Here is what Maguire has been listening to lately.
---
"Bandcamp is the one place where the soundtrack is actually available. [The film] had been on our list for a while. My partner and I watched it, and I was just like, 'Damn…this movie.' The way it starts with the narrator playing [the lesiba] and how this tragic thing happens to [the protagonist]. She loses the one person left in her life, and from that, her perspective changes. It seems like, at first, it's a really negative thing. But there's also this sort of beautiful thing of, you know, like the fucking Bob Dylan song ["Like A Rolling Stone"]: 'When you got nothing/ You've got nothing left to lose.' It felt like something was severed in a way that was really empowering, but not in the usual way that it's often presented. You just don't hear about grief transforming someone into being like, 'I'm fucking taking control.' On top of just liking the story and liking the music, I thought that the way that the film looked was incredible, and I thought that the way that it ended was one of the most powerful endings I've ever seen in a movie."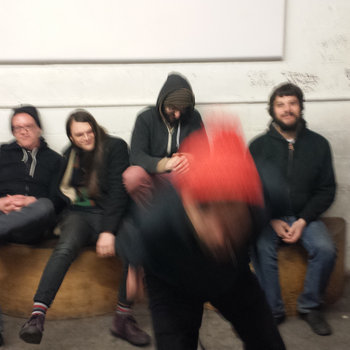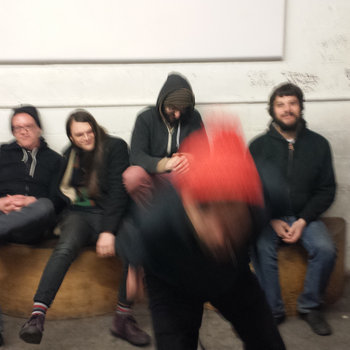 Merch for this release:
Vinyl LP
"I'm in our practice space right now, and we have a neighbor in this band, Rong. They're really great. They did a couple of shows with Landowner, who are based in Western Massachusetts. There's such an attitude and clarity to the lyrics and music. There's not a lot of drum fills or guitar licks or things like that. It's just like, 'This is the song, and this is how it's played.' It feels very straight ahead and disciplined. I just like the attitude of it."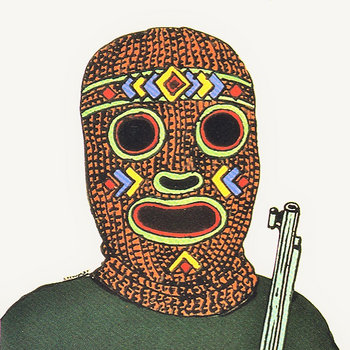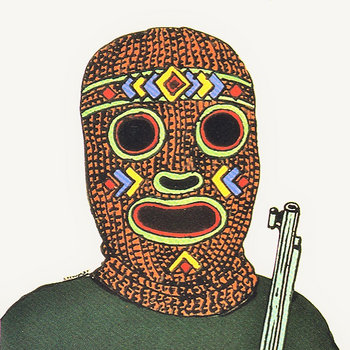 "The only reason that I know of him is because his [old project] Milo had a song that referenced Pile. He had a line that referenced Krill's Steve Hears Pile in Malden and Bursts into Tears, which is a concept EP about our album Dripping. Through different corners of the internet, people would be like, 'Hey, this rapper just mentioned you in his song.' I listened to some of his stuff, and I was like, 'Oh, this guy's cool; it'd be cool to play some shows together or tour together,' and it just never happened. I think he's from Chicago, and then he moved to Portland, Maine. Around that time, I moved to Nashville. I just moved back to Boston—and now he's in Nashville.
"I gave a listen to his most recent record and was like, 'Damn, this is awesome.' When I was a teenager, I was more into hip-hop than I have been in the past 10 or so years. When I was introduced to hip-hop, it was Hieroglyphics, Gang Starr, and stuff like that. This kind of reminded me a little bit of that, but the production was different. There's just a vibe to it. It's great. That was really exciting to listen to and be like, 'Oh, I've known about this dude for a while.' It took me that long to listen to a whole record, and now I've started working back. He's been working hard for the past ten-plus years, and this is a good opportunity to give him some attention."
"Kira played cello on All Fiction. She's been a friend for a while. She did [an EP] that my partner Miranda engineered, which is called Attack. Basically, all of her EPs are the stages of a migraine. So the Attack one is super aggressive, and it's awesome. Because I watched a little bit of that process happen, I heard that record a bunch. But I knew that there was one that was coming after there was supposed to be the comedown. The songwriting is awesome. And it varies wildly from the Attack record. Her music is amazing, and she has such a beautiful voice."
Merch for this release:
Vinyl LP, Compact Disc (CD), Cassette, T-Shirt/Shirt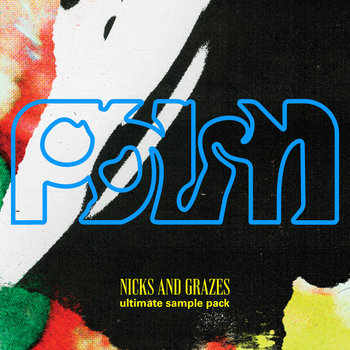 "I've known of Palm for a while now; we've played a handful of shows with them over the years. They do a beautiful job of creating challenging and complex music that is still accessible and digestible. And their new album is great."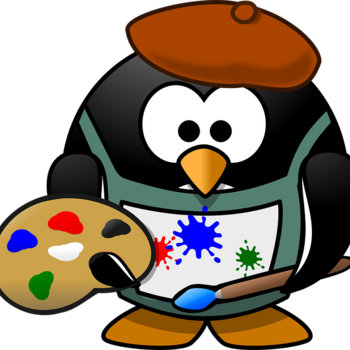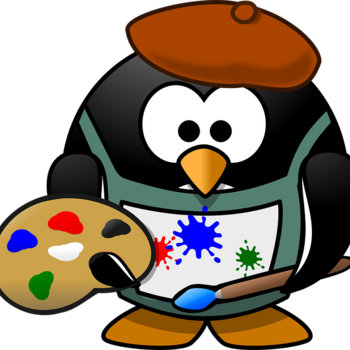 "Ben Rector has been putting out records for a long time. I think he is originally from Bloomington, Indiana. We played a handful of shows with him out there. But then he moved to Boston and then moved to Philly. His approach to songwriting and also his experimentation—he's put out some electronic music and instrumental records and things like that. He's a very interesting creative force. He's got a wild output, and he's also a beautiful photographer. He's started pursuing a little bit more of that, it seems. He goes by @famousduckphotographer on Instagram. His stuff is amazing."