BIG UPS
Mikey Young Picks His Bandcamp Favorites
By Elle Carroll · April 26, 2023
By now, Mikey Young is someone most garage- and punk-inclined people know, even if they don't know they know him. The Melbourne-based musician and engineer has had his fingers in seemingly every Australian garage, punk, and psych pie for the better part of the last 15 years, among them The UV Race, The Twerps, Deaf Wish, Royal Headache, and (to sneak in some Kiwis) a career-spanning remastered box set of Tall Dwarfs. That's to say nothing of more recent exports like The Chats; King Gizzard and the Lizard Wizard; CIVIC; and Amyl and the Sniffers, let alone the Americans (Night Beats, Sonny & the Sunsets) or the British (The Wytches, The Tubs) or the Canadians (Preoccupations). You get it.
In some ways, Young is difficult to extrapolate on for two reasons. The first is that his résumé speaks for itself, and the second is that (like any halfway decent engineer) he insists that the aforementioned fingerprints are strictly utilitarian: "Hopefully I don't feel an artistic expression if I master someone's record." Mixing, he offers, can demand a little more creativity, but for the most part, he's doing what the music demands: "I always approach it negatively. 'What is in these mixes that is preventing me from enjoying this as much as I should? What's jumping out and grabbing the attention that's taking away from things that should be enjoyable?'" He freely concedes that this is not normal behavior. "No regular person would ever approach the music they want to listen to with that headspace," he says. "That would be psychotic."
Mixing and mastering may be his calling cards lately, but he was a musician first and he's still one now. He made some "poor man's trip-hop" in the late '90s, moved to Melbourne at 20, and landed at Corduroy Records, the only vinyl pressing plant in Australia that doubled as a de facto practice space and a record label of sorts (predominantly thanks to the available machinery for recording direct to acetate). "It was a small, broken factory with water and oil all over the floor. It was a hazard," he remembers. But hey, it was 20-plus years ago! And it was the site of the drunken Christmas party jam responsible for the formation of Eddy Current Suppression Ring, the beloved garage punk four-piece and first of several notable projects (including Total Control alongside UV Race drummer Dan Stewart) he has since become known for.
It was Young's association with Corduroy that led to his engineering work. By his own admission, he guessed his way through recording Eddy Current Suppression Ring's first releases. "I'm not being modest. I was like, 'Maybe you throw a mic there. I don't know,'" he says. Meanwhile he was getting requests to record, mix, and eventually master other Melbourne bands' records. "I think people just thought because I worked at a pressing plant and I could vaguely operate the lathe and do the cutting, that I knew all the things to do." He'd repeatedly insist he didn't know how, and then he'd do it. He figures it didn't hurt that he learned-by-doing on big, loud punk records, where any mess can always be waved away as deliberate. "I definitely got away with it," he says. "Also I think maybe it's less of a pickier customer base."
These days the customers are pickier. The records are weirder too. His name pops up among the catalogs of experimental and free jazz labels like Horn of Plenty and Astral Spirits. Meanwhile, he's growing more esoteric with age. Last year he released Curtains, 30 minutes of gently looping and unobtrusive if not entirely minimalist sonic collages; he's currently working on a score for an art installation. "Maybe that's just what happens when you get older and all your friends get older. Instead of being in punk bands you start making experimental music," he says.
For someone who listens to other people's music for a living, Young insists he's terrible at describing why he likes the music he likes. But this is Big Ups, so we made him do it anyway. Below, he takes us through what he's listening to (and, in several cases, had a hand in) on Bandcamp.
---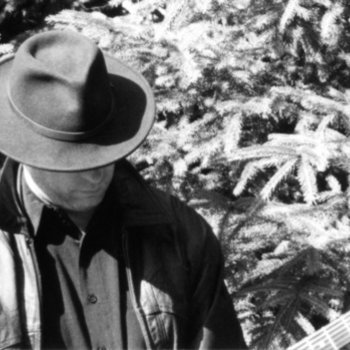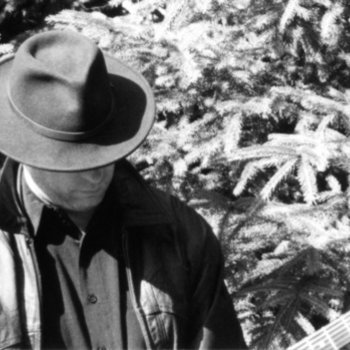 Young discovered the obscure (and, according to his website, since-retired) songwriter Raymond Scott Woolson while curating a playlist for an upcoming episode of his quarterly show on the radio platform NTS, which he has hosted since 2017. Young had downloaded a couple of Woolson's more ambient albums to listen to during a six-hour car ride through the lush New Zealand countryside, and Mother Nature did the rest. "There's two [Woolson records] that are specifically ambient and just really nice chorus-y guitars, not going anywhere in a hurry. Nice chintzy drum machine. It was a real time and a place thing. It felt really nice."
Merch for this release:
Compact Disc (CD)
Young was somewhat unmoved by Alternative Sounds – Volume 1, a compilation of Coventry and Warwickshire music, with one notable exception: the strange, minimal punk cut "Brief Call." "It's one of those songs that shows how you can make something great with so few elements. It's a really simple bassline, a really simple drum machine beat, a tiny guitar line, and a beautiful voice," he says. He admits that perhaps he's being a bit romantic about it. "If I heard that a local band put out this song last week, I probably would think, 'That song is cool,'" he says. "I have a feeling that the discovery and the 'What is this?' adds to the intrigue. I wish it didn't. I wish the song didn't need a story like that and I felt the same anyway, but I'm sure that intrigue adds to the sense of space too. Who were these people? Why are there no other songs?"
Merch for this release:
Vinyl LP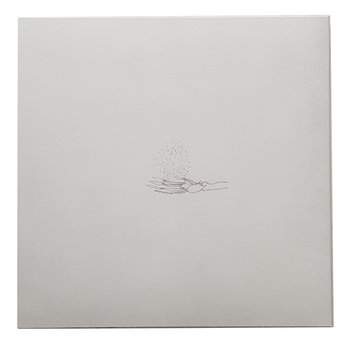 "Sometimes I don't get the full music lover experience when I'm working because I'm nitpicking at it," says Young, who has mastered multiple Horn of Plenty releases, including this beguiling 45-minute descent into icy, clanking, crackling experimentation from Samutek. "I liked it but it didn't jump out at me. It's probably because of that headspace where it's like, 'What can I do to this? What do I need to fix here?' It's not song-based so there's nothing immediately catchy. It's one of those records that deserved me sitting down and giving that record a chance. And then it stayed on my record player for a week. It just seemed to work well while I took a shower, while I cooked dinner. I needed to see the packaging and soak up everything about that one to really feel it."
Merch for this release:
Vinyl LP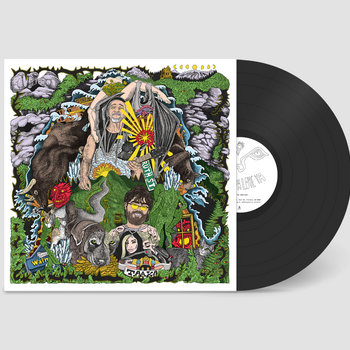 "I'd never heard of Frank Hurricane before [receiving this record to master] and as soon as the first song played I was like, 'Holy shit. This is totally up my alley,'" remembers Young. He immediately fell down the Frank Hurricane internet rabbit hole and bought "a heap" of his "strange, all-encompassing catalog." Young considers Love Ya Love Ya "a fairly traditional Americana, rock 'n' roll, porch blues record. You could definitely play it to your grandparents." He can't say enough good things: "When I listen to Frank Hurricane I feel like this guy would have the power to unify humanity. That's probably asking a little much. But I don't know anyone better."
"I got to master two [Rose Mercie] records. They're beautiful. There's almost an unfinished or just unvarnished feel to their records that is really beautiful. There's a loping-ness to it. I don't even know if that's a word," says Young, who is quick to also praise Charlène Darling, the bedroom project of band member and multi-instrumentalist Charlotte Kouklia and her 2019 solo album Saint-Guidon. Young loves that Rose Mercie's multilingual "oddball pop from France" landed in his lap, since he's not sure he would've found it on his own: "There's a good chance I wouldn't have heard any of this stuff if left to my own devices. That's the best thing about getting to work on music all day. It comes to me whether I like it or not and sometimes you get the gift of amazing things."