BIG UPS
Big Ups: Kitty Picks Her Favorite Artists on Bandcamp
By JJ Skolnik · October 11, 2017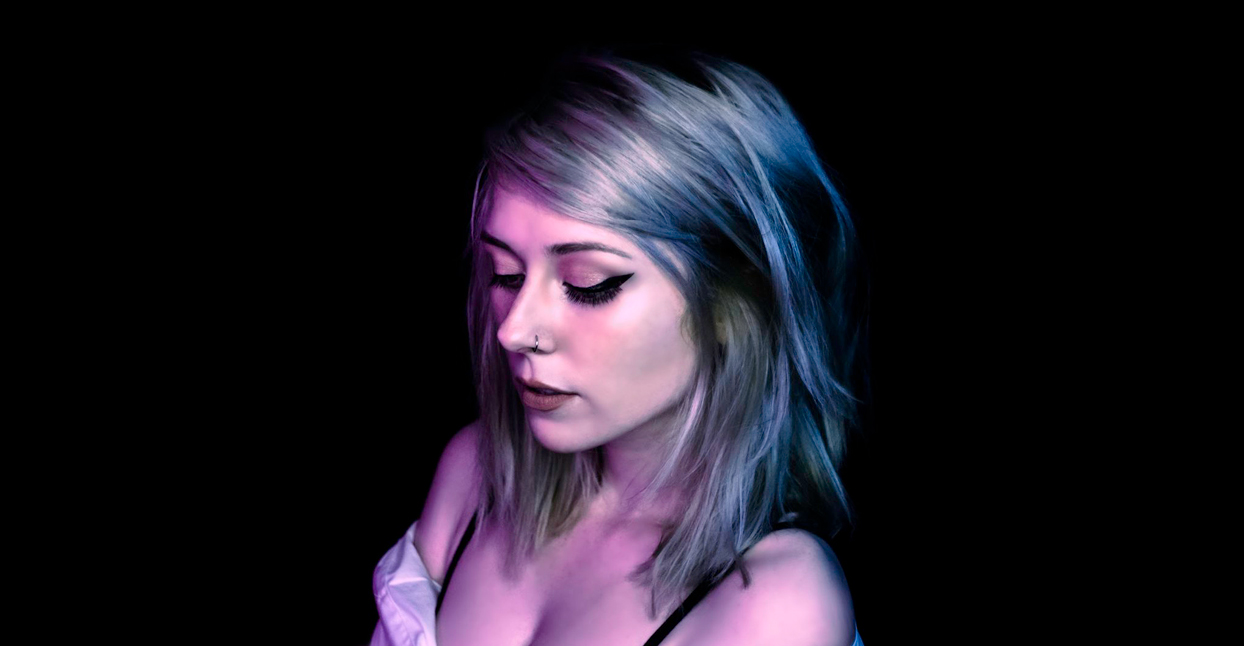 The small number of pop artists that make it big have a pretty definable trajectory; sooner or later, if they're talented and/or conventionally attractive, they get noticed by one major label or another and swooped up into the big machine, never to be seen again in smaller spaces. The Internet has been messing with that plan over the last few years; while it's created Justin Bieber and other traditional pop stars, it's also made space for artists like Solange to retain creative control and forge a very distinct path.
But even in this odd new version of the music industry, Kitty's story is unique. She was poised for major label stardom in 2012 when her EP haha im sorry (and, in particular, its single "okay cupid") catapulted the then-teenager into Internet fame. A rapper more than a pop singer at the time, her sly humor, coiling laconic rhymes, distinct voice, and ability to fold cultural referents in on themselves like digital origami made her stand out from the pack. Big media outlets loved her, and she had a management team right out of the gate.
But as anyone who's ever read her Twitter can attest, though, Kitty's too much of her own person to be marketed and packaged as a cute white girl rapper with her finger on the millennial pulse. She's regularly vulnerable in an uncalculated sort of way online, and she's incredibly bright—she went to college at 16, if you need an indicator. And though she'd love to be playing arenas someday, it's clear she wants to get there on her own musical merits. "It was really a long, long process," she says of her newest album Miami Garden Club, a gorgeous collection of dreamy, introspective, carefully-detailed pop. "It was really the most difficult thing I've ever done in my entire life."
Crowdfunded and self-released, Miami Garden Club is 100% Kitty. "I've never put anything out [before] that I produced myself," she says. "There are songs on this record that I've produced literally all of, and I'm very proud of that." The songs in question are "New Leaf" and "Sugarwater," but she clearly had an overarching directorial vision for every other song on Miami; it plays like a single coherent statement, right down to the careful sequencing—which is unusual for the streaming era of pop. Her husband, Sam Ray of Teen Suicide/Ricky Eat Acid, helped her with instrumentation. The two make music together regularly; in addition to Kitty's songs, they also collaborate in a dance project called 56colors. She's even booking all of her own shows.
"I think it's awesome," she says of her current autonomy. "It's a lot of work. When I started making songs, I did it all myself, and I was at home. Then I got a manager, and a booking agent, and a publishing deal, and I gave up some control. People would be on my ass about things, or people would want me to make changes, and I'd be like, 'That sucks.' And then I moved away from all of that stuff. I never stopped making songs, but I had a vision for an album, and I didn't feel like I had to be constantly cranking shit out in the meantime."
And even though working on her own has given her tremendous freedom, it still has some downsides. "It's frustrating," she says, "when people don't understand how much of this is my own… but it's worth it. It's worth it to have something I'm so proud of."
The artists Kitty selected for her Big Ups picks have all done something unique with pop in their own ways, as she has.
Raye 6 is the most regal person on Earth. I've had this EP on my phone for years and it's never gotten old. It's seductive R&B pop, and Raye slays it with her incredible voice and hooks that are literally impossible to get out of your head.
When I was in high school, I heard a Bad Banana song on Tumblr, and ripped it with some shitty website. It was my favorite song until I forgot about it. Then, six years later, it got stuck in my head out of nowhere, and I was like, 'Huh, I wonder what that song was from?' Thanks to Bandcamp, I have found it again, and also learned that members of this band ended up starting a bunch of other projects I like (Waxahatchee, P.S. Eliot, Swearin'). This is one of the few DIY punk records that keeps me in touch with the very small part of me that still enjoys hearing people play the guitar.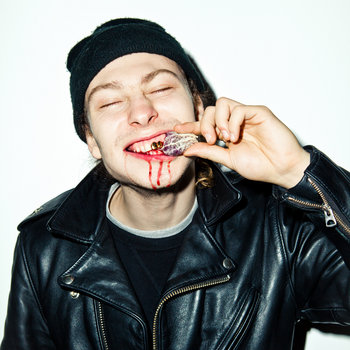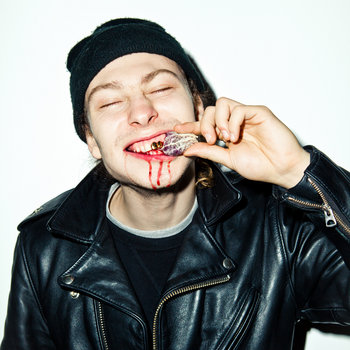 'Death Shark'—from Lakutis's 2011 EP I'm In The Forest— is one of my top favorite songs of all time in any genre, ever. Lakutis is one of my favorite rappers, because he takes brilliant nonsense ('My blood is made of bones…and other people's blood…'), lays it over the weirdest beats of all time, and somehow creates the most upsetting bangers.
I'm obsessed with Qualiatik right now. I'd heard a few of her ethereal dance songs in friends' playlists and loved them, but I really got into her after catching one of her shows in L.A. Her songs sound like a dream you'd have after coming home from a crystal healing session and falling asleep to Armin van Buuren's radio show A State of Trance.
—Jes Skolnik