BIG UPS
Big Ups: Michelle Zauner of Japanese Breakfast Picks Her Bandcamp Favorites
By Matt Mitchell · June 09, 2021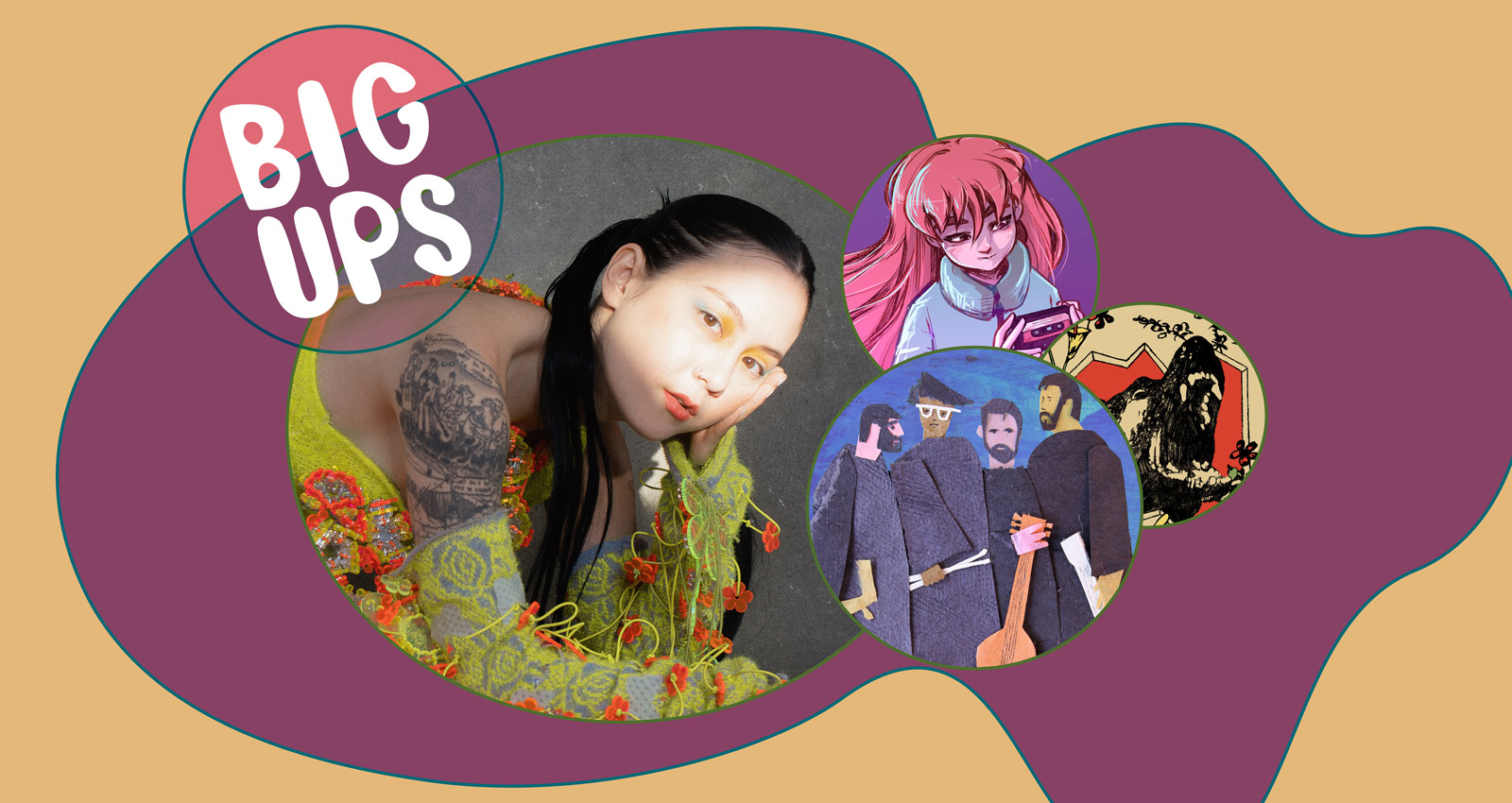 Within two months, Michelle Zauner made her late night television debut and became a New York Times best-selling author. Yet, nearly a decade before going full-circle and performing her song "Jimmy Fallon Big!" on The Tonight Show, Zauner was belting out emo/indie rock face-melters in the Philadelphia outfit Little Big League. When her mother was diagnosed with cancer in 2013,  Zauner moved back home to Eugene, Oregon, and began recording music under the name Japanese Breakfast shortly after. Her first solo record, Psychopomp, a gorgeous reckoning with the swell of grief that came after her mother passed, opened the door for a record deal with Dead Oceans, and the subsequent release of 2017's Soft Sounds from Another Planet, a dark, atmospheric album centered around love, marriage, and the still-looming reverberations of her mother's passing. With her acclaimed memoir Crying in H Mart already making its rounds on best books lists, her newest record, Jubilee, is a celebration of a new, joyful chapter of storytelling for Zauner.
Merch for this release:
Cassette, Vinyl LP, Button/Pin/Patch, , Bag, Vinyl, Compact Disc (CD)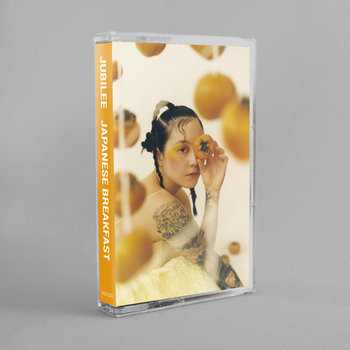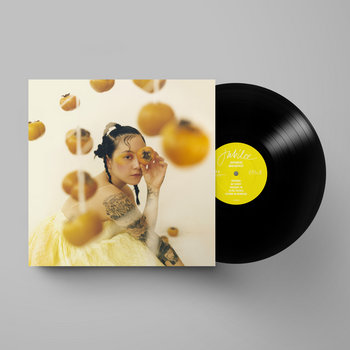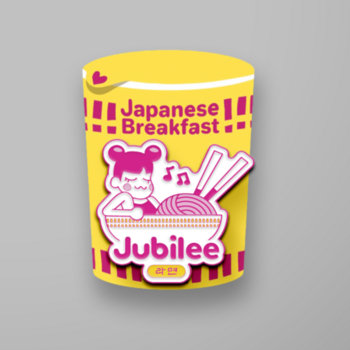 Where Crying in H Mart helped Zauner close a specific creative chapter in her life, Jubilee begins new ones. Zauner's lyrics highlight the cultivation of personal agency and find her embracing self-love. "The last two records were very much about grief and trauma and suffering, and so is the book," Zauner says. "I feel like, since I spent such a concentrated period of time on those things, I was able to move on and write a record like Jubilee, which is about this other huge part of my life that is centered around joy."
Despite the fast, joyful transition from H Mart to Jubilee, parts of Zauner's memoir do trickle into the new record. The phrase "The world is divided into two types of people: those who have felt pain, and those who have yet to" appears in the last half of the book, and resurfaces at the ending of Jubilee's second single, "Posing in Bondage"—proving that grief is not finite, but the ways we choose to honor it continue taking different shapes, even in joy.
Merch for this release:
Cassette, Vinyl LP, Button/Pin/Patch, , Bag, Vinyl, Compact Disc (CD)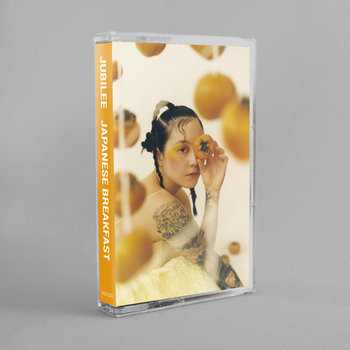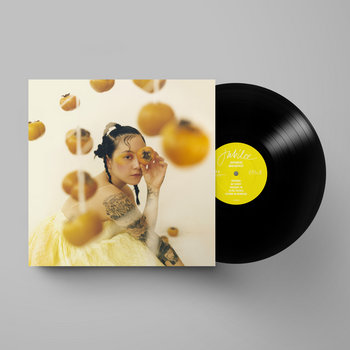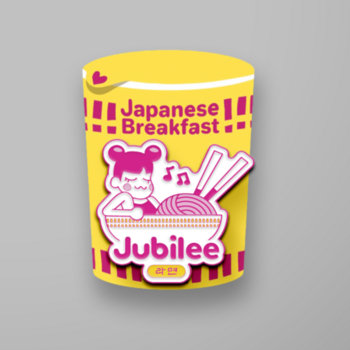 When the pandemic hit last March, Jubilee was already mixed and mastered. The band was about to shoot the music video for "Be Sweet" when Philadelphia went into lockdown. "A big reason I decided to push the record back was because the music videos have become such a part of the band," Zauner says. "They're such a fun part of me that I didn't want to lose or scale down." Those videos are the brainchildren of Zauner and collaborator Adam Kolodny. The breathtaking cinematic turns the duo first highlighted in support of the singles off Psychopomp six years ago evolved during Jubilee's rollout.
The video for "Be Sweet" emphasizes the lyric "I want to believe in you," with Zauner and Mannequin Pussy's Marisa Dabice doing X-Files cosplay in a corn field. "Posing in Bondage," the album's second single, becomes a stunning piece of cinema directed by Zauner herself—a slow-motion trip around Super A Foods via a hoverboard, dolly grip, and shopping cart pushed by Girlpool's Harmony Tividad. As Tividad feeds ramen into Zauner's blood-soaked mouth, Kolodny's genius shines through in the shot's backdrop: a white hot fluorescent pulsing against the glow of a frozen foods cooler—a subtle reminder of the atmospheric ambience Zauner creates sonically.
Merch for this release:
Cassette, Vinyl LP, Button/Pin/Patch, , Bag, Vinyl, Compact Disc (CD)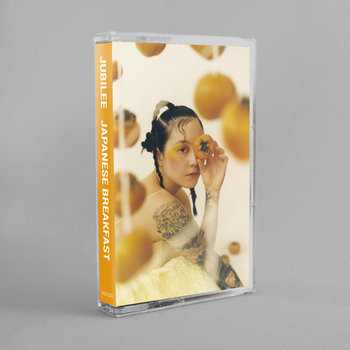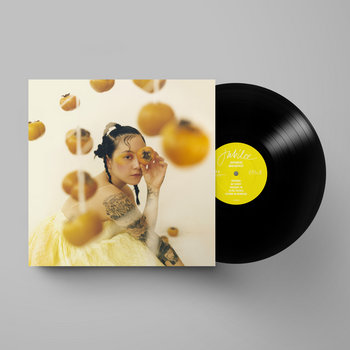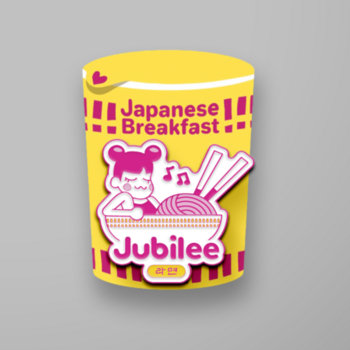 Kolodny also helped Zauner plan her performance of "Be Sweet" on The Tonight Show With Jimmy Fallon. Filmed at National Sawdust in Williamsburg, Brooklyn, with assists from Dirty Projectors keyboardist Felicia Douglass and Gabrielle Smith of Gabby's World, Zauner takes us on a Birdman-style journey from the venue's balcony all the way to the stage, wandering through different lighting set-ups—something Kolodny has perfected since the days of Psychopomp. "I never like to do anything straightforward," Zauner says. "I always like to be extra, so we wanted to do something that was in one uncut take, because we felt like those were the most exciting live-feeling videos."
Though her singles all get unique cinematic treatments during each album cycle, they are never indicative of what the album sounds like as a whole. "'Be Sweet' is such an outlier," Zauner says. "That's pretty typical of Soft Sounds. We came out with 'Machinist' and everyone was mad because they thought the whole record was going to sound like." Instead, the singles reflect each record's diversity—and Jubilee is no different, with influences from artists like Shin Joong Hyun and Barbara Streisand. The singles, "Be Sweet," "Posing in Bondage," and "Savage Good Boy" exemplify Zauner's ability to take compartmentalization out of pop music; a genius she's been showcasing since her days in Little Big League.
And it was Little Big League's disbanding that allowed Japanese Breakfast to become Zauner's main project—though it came at a personal cost to her, when the band's bass player left to become a touring musician. "His reasoning was that his band was 'going to be Jimmy Fallon big' and our band, at the time, was definitely not on that level," Zauner says. "I was full of shame that he was leaving our band, because he was like a brother to me." Zauner feared his departure would destroy the band—and it did.
Merch for this release:
Compact Disc (CD), Vinyl LP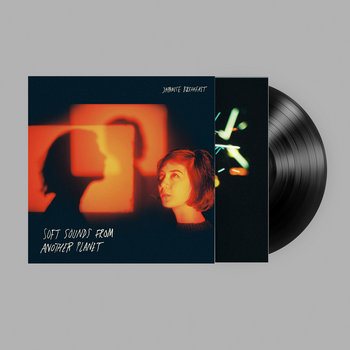 But his band never got to play The Tonight Show; they only got as far as Late Night with Seth Meyers. "He got fired a year later," Zauner says. She reached out to him about joining Japanese Breakfast shortly after. "I said to him, 'Okay, I feel like we would be really good companions in this band together. You should join because it's starting to do well. Then, for both of us to be able to play this new album on Jimmy Fallon, and to really, like, roast him on national TV, it was so gratifying." Jimmy Fallon dedicated a part of his show to telling a messy, abridged version of the story behind "Jimmy Fallon Big!" before Zauner's performance.
"Most of my joy is centered around vengeance and, privately, this was one of those moments," Zauner says. What was the name of her bassist's band that played on Late Night with Seth Meyers? "We'll never tell," Zauner adds, laughing.
Between the releases of Crying in H Mart and Jubilee, Zauner chatted with us about her favorite records and tracks of late and gave her friends some long-distance adoration.
Mannequin Pussy
Perfect
"I have to rep my friends in Mannequin Pussy. Missy Dabice is a good friend of mine, and she was the star of the music video for 'Be Sweet.' We've become really good friends, especially during the pandemic, and have a lot of the same interests. We went on tour together a couple of years ago. I just think Missy is, like, one of the greatest frontwomen of our time. I think the band is destined to blow the fuck up. Missy is so talented and her songwriting and performance just gets better and better. Will Yip has taken a lead role on the production side of their new records. I think this is such an exciting step forward for them and I love this new single ['Control']."
Merch for this release:
2 x Vinyl LP, Cassette, Compact Disc (CD), Vinyl Box Set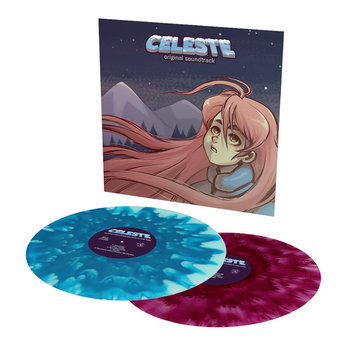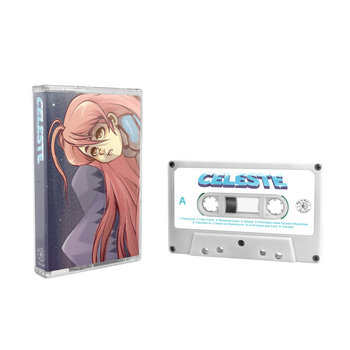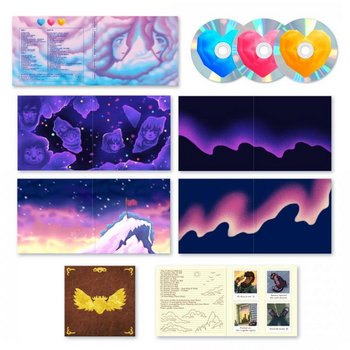 "I think that Bandcamp is becoming a really cool platform for game composers. And a lot of game composers I've gotten to know through Sable have used Bandcamp in interesting ways. Lena was someone I met at the [Game Developers Conference] and I think her work is incredible and this ['Little Goth'] is a song I really loved off the Celeste soundtrack."
"She's a Chicago-based musician who we played with at Thalia Hall before. I think that she's a really magnetic performer and has a beautiful voice. We're gonna be seeing big things from her this year, for sure."
Merch for this release:
Vinyl LP, Compact Disc (CD), Cassette, T-Shirt/Shirt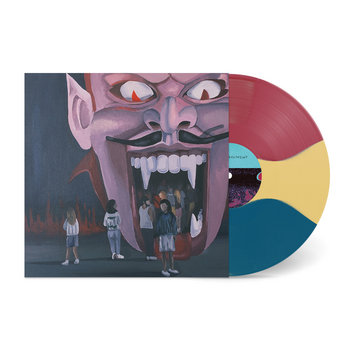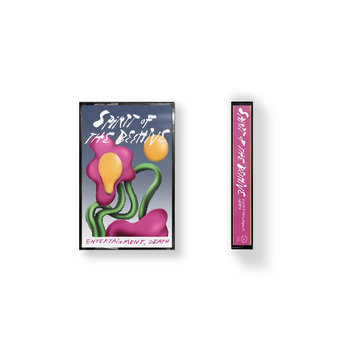 "I love the album art, which Rivka Ravede did. I think she's such a phenomenal artist. And I just think that Zach Schwartz is so brilliant. We also went on tour with them. They opened for Mannequin Pussy. They're our buds from Philadelphia. I'm really excited that they just signed to Saddle Creek and are finally starting to get some of the recognition that they deserve. I think Zach Schwartz is such an amazing songwriter and such a creative producer. I'm really, really excited for their new record. Pretty much anything that Zach does, I am quick to check out."
"Felicia sang and played keyboards for us on Jimmy Fallon. I was actually so nervous to ask her, because I would have been so devastated if she said no. She also plays in The Dirty Projectors and a band called Gemma. I loved the latest Dirty Projectors album. Part of it is because I think that her voice is one of the most beautiful voices in indie rock. The way that they layer harmonies on that album is so incredible. I think she has, like, just so many stunning vocal performances. She's also such a pro, and her solo project needs more recognition."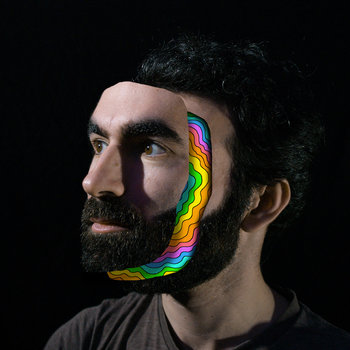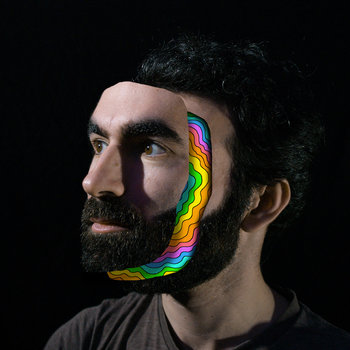 "My good friend Adam Schatz's band, Landlady, just put out a new record, which is obviously great, because Adam is such a smart and talented man and musician. I've learned so much about music and writing from him, and he's become such a good friend. He played saxophone on Jubilee and he's also played some live shows with us. He came out with a new record and—I'm having trouble deciding which song to choose—I would either do 'Molly Pitcher' or 'AM Radio.' But yeah, I think Landlady is top wizard. The arrangements are incredible. He's so creative and I love this new record. He deserves all the recognition."