BIG UPS
Hop Along's Frances Quinlan Picks Her Bandcamp Favorites
By Jeff Yerger · January 23, 2020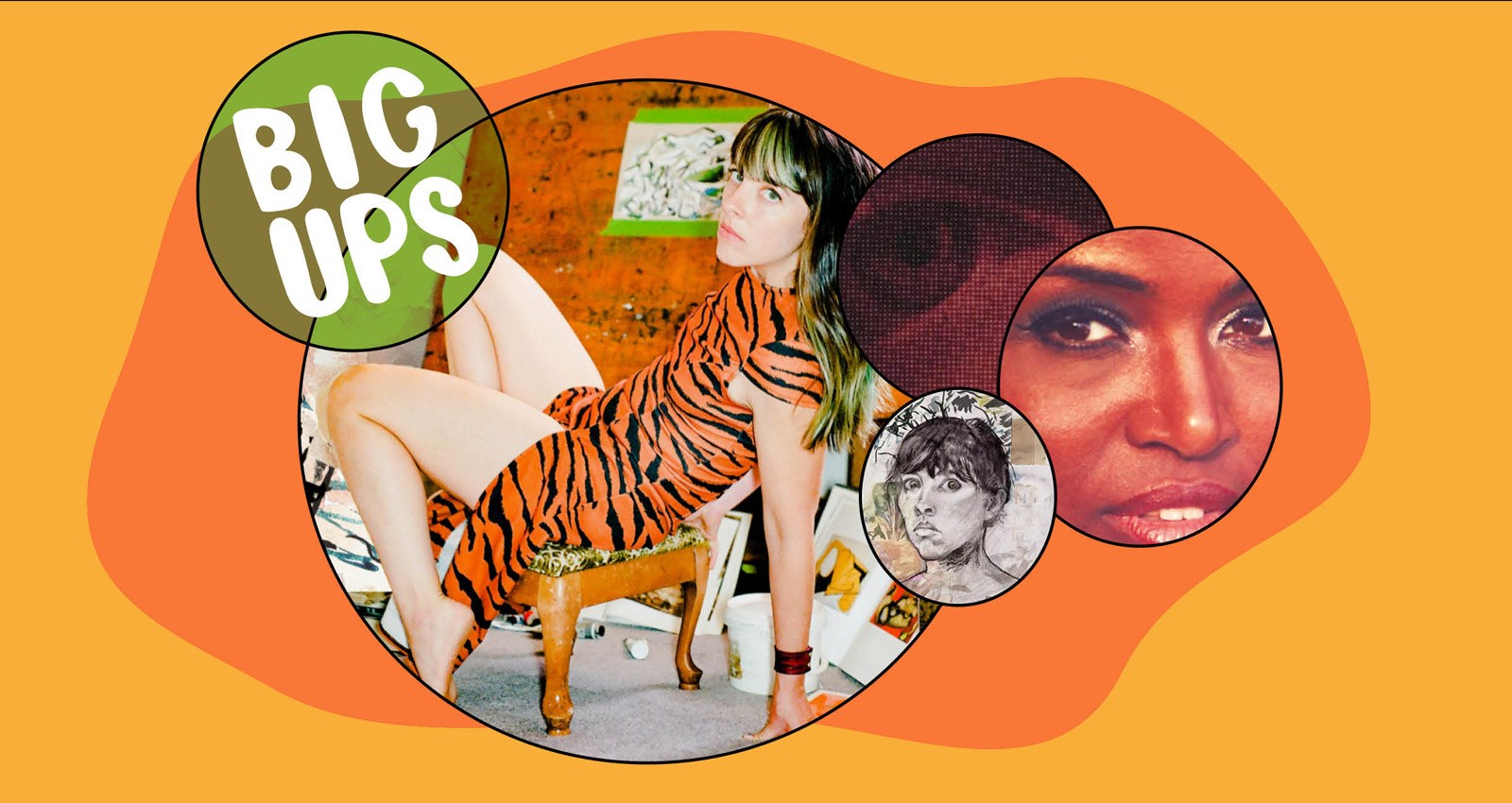 Frances Quinlan rarely stays in the same place creatively for too long, always searching for new ways to express herself and to grow as a human being. Once one of Philadelphia's best kept secrets, her band Hop Along has quickly become a beloved indie rock institution, and while the band may be taking a well-deserved break after nearly two years touring 2018's excellent Bark Your Head Off, Dog, Quinlan isn't remaining stagnant.
On January 31, she releases her first official solo album under her own name titled Likewise, taking off on her own just like she did 15 years ago, recording demos as "Hop Along, Queen Ansleis" in her parents' basement. Since those days, Quinlan has grown as an expert songwriter with an electric voice, and on this album she continues to evolve in ways she never has before. "I just wanted to explore my identity as a songwriter," she says  over the phone, about her solo project. "With [Likewise] I didn't want it to be some kind of solo guitar album. Guitar is just a vehicle. I wanted to use the studio for all it can provide."
Merch for this release:
Vinyl LP, Compact Disc (CD), Cassette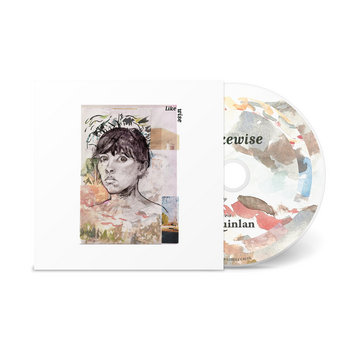 To an outsider, putting your own name on a project might seem like a daunting endeavor, but for Quinlan, there was never any lack of support. Likewise was recorded with Hop Along guitarist/producer Joe Reinhart at his studio, The Headroom in Philadelphia (which he co-owns with Kyle Pulley of Thin Lips), and has become more than just a workplace for her. "It's such a great place," she raves. "It's crazy how so many people are drawn to [Headroom] now." As many musicians in North Philly know, Headroom, and by extension Hop Along, fosters a community by offering musicians a comfortable space to explore and create.
But that's not to say Quinlan let herself get comfortable for Likewise. Reinhart wouldn't let that happen. "Joe is my guy," she says. "He doesn't have any strict rules about how anything needs to be made. He'll follow you down any rabbit hole." It was this no-rules approach that allowed the two to be fluid creatively. "Joe's always been that person to draw me out of my comfort zone and explore possibilities." Likewise finds the pair exploring new sounds, getting their hands dirty with electronics, stripping away guitars, or chopping up beats. A few of the songs on the record, like "A Secret" and "Went to LA," have been around for a while, but that didn't stop Reinhart and Quinlan from rethinking them entirely. "How could you really pretend that there are any rules to any part of music," Quinlan wonders. "It's unsettling, in a way, because that means there's more ways to fail too, I suppose."
While Quinlan struggles to differentiate this project from Hop Along (especially since some of the tracks were meant to be on Bark Your Head Off, Dog), it's not hard to notice the intricate changes. For instance, the first sound one hears on the record's first single "Rare Thing" isn't guitar but synth. On the second single, "Now That I'm Back," Quinlan plays drums. And that sense of range and experimentation is essentially the mission statement behind the record, to stretch the possibilities of her already stellar musicianship and unique songwriting. To Quinlan, that's what made recording this album so exciting. "It was a little more spontaneous," she says. "It's so much fun to completely change the form of something so dramatically."
Merch for this release:
Vinyl LP, Compact Disc (CD), Cassette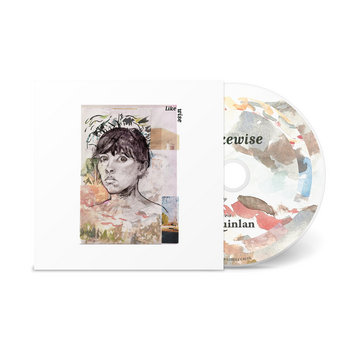 In many ways, Likewise is a reflection of her diverse tastes in music. When finding new music, she's always looking for something to surprise her or catch her off-guard. "Lately, I'm listening more for approaches to music that before I wasn't really thinking about." While she grew up listening and learning from Nirvana, Joni Mitchell, Conor Oberst, and Neutral Milk Hotel, she lately has found inspiration in Frank Ocean ("maybe one of the greatest songwriters we have at this point"), Tyler the Creator, SZA, and Tierra Whack. She also mentions her love of the new (Sandy) Alex G and Clairo records that came out this year. On Bandcamp, she digs a little deeper in the crates…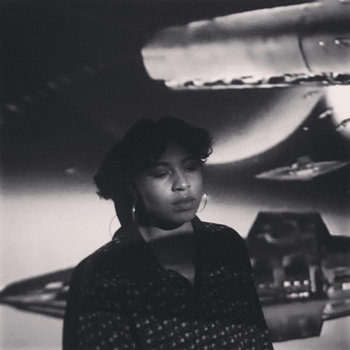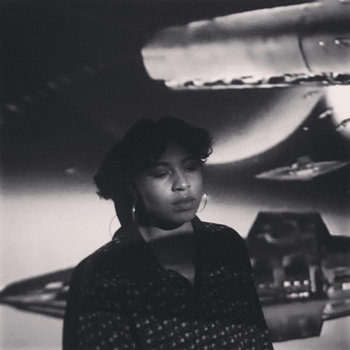 Quinlan has a soft spot in her heart for Philly soul, hip hop, R&B, and jazz; her brother and bandmate Mark is a former on-air personality for Philly jazz station WRTI. Orion Sun, a singer-songwriter from Philadelphia, writes music that is a modern blend of all those sounds. "She's great," Quinlan says, noting her admiration for Orion Sun's unique approach to songwriting, whether it's via keys or sampling. Much like Quinlan's heroes Bjork and Prince, Orion Sun is an example of an artist who doesn't pigeonhole herself into any one genre or way of composing.
SASAMI (aka Sasami Ashworth) is a talented singer-songwriter from California, who released her shoegaze-y debut self-titled album back in March 2019. It's no surprise that it caught Quinlan's attention. Much of SASAMI, as well as her latest single "Take Care," is reminiscent of the self-reflection and emotional build-up found in a lot of Quinlan's own work. "I've been listening a lot to her," Quinlan says. The two will be playing together as part of the Noise Pop Music and Arts Festival in San Francisco in late February 2020.
Indigo De Souza, out of Asheville, NC, is another artist Quinlan will be playing alongside with at some point in 2020 in support of Likewise. "She's awesome, and her group is awesome," says Quinlan. Indigo De Souza's 2018 album I Love My Mom is an indie-rock album full of playful, spunky, and unpredictable songs that are rich in narrative color. "I'm excited to play with her in Chicago," says Quinlan, as the two artists should blend together nicely on the same bill in January.
Another California singer-songwriter who recently released an album—2019's M for Empathy—Lomelda's warm embracing songs particularly hit home for Quinlan. "It harkens back to the music I was listening to a lot in college," she says, "so that hits a soft spot for me." It reminds her of one of her old favorites The Microphones, whose record It Was Hot, We Stayed in the Water was a big one for her.  "It's perfect for this season," she says. "It has a very closely recorded sound, very intimate. Lomelda is a great songwriter."
Merch for this release:
Vinyl LP, 7" Vinyl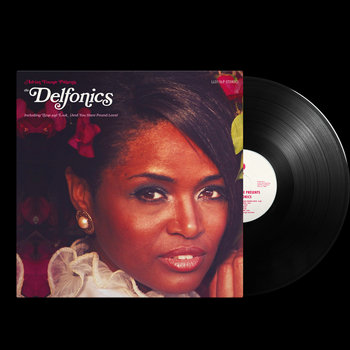 As mentioned earlier, Quinlan has a special place in her heart for Philadelphia soul and R&B, and so before we end our conversation, she's quick to mention The Delfonics, whose sound was pivotal in the Philadelphia scene of the '60s and '70s. In 2013, founding member and vocalist of the Delfonics, William Hart, teamed up with producer Adrian Younge, a man several decades his younger, for Adrian Younge Presents The Delfonics, an album that modernizes the old Philly R&B sound for the 21st century. For Quinlan, this kind of music is comfort food. "It's timeless," she says. "I love [Hart] on that record, and the instrumental half of that record is phenomenal. I really love [The Delfonics]."