BIG UPS
Big Ups: HIRS' Queer Thrash Fury is Taking Over America
By Yoni Kroll · March 08, 2017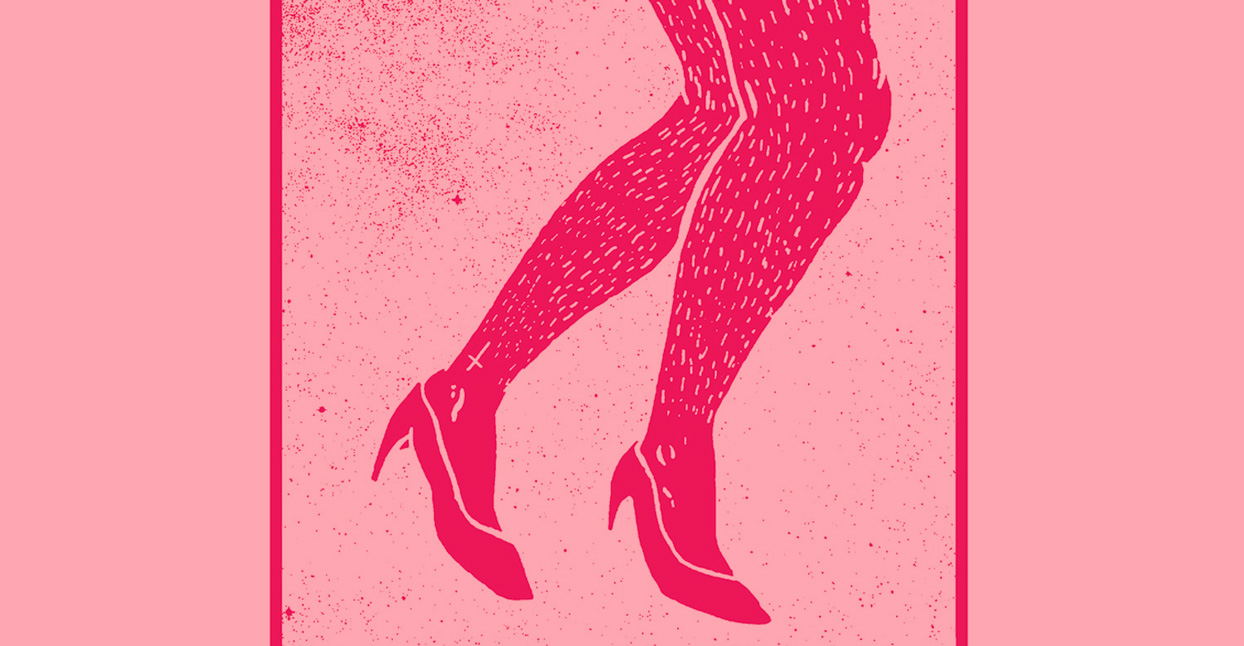 When JP, founding member of the queer thrash band HIRS, gets to the copy shop, the person helping her doesn't blink an eye at the graphic insert for the band's forthcoming Trans Girl Take Over tour tape—which happens to be a cartoonish act of violence. They're similarly unfazed by the silvery glitter-colored HATE MALE button fronts JP has printed, nor do they raise an eyebrow when she asks for "the hottest pink" paper they have. After all, this is Philadelphia, and while the political atmosphere here has its own peculiarities, the overall atmosphere is decidedly tolerant.
On the upcoming Trans Girl Take Over tour, which takes the band to cities like Minot, North Dakota and Bozeman, Montana, the audiences may not be quite as sympathetic—which is exactly what JP wanted. "I love playing places that don't get as many shows as all these cities on the East Coast," she says.
"I'm really excited to meet the people [in those areas] who have been booking weirder shows for stranger people—or even just booking shows for marginalized people, period," she continues, before adding, "and also intimidate the assholes I know are going to be there." She's not kidding about that last point; at the start of every HIRS set, JP asks the marginalized people in the audience to come to the front and tells the cis white men who tend to dominate punk and metal shows to, "fall the fuck back." While this is usually met with little resistance at the shows the band plays in Philadelphia, it's hard to tell what might happen on tour.
"It's different when you go to NY and they're, like, 'We're going to fill an entire room full of queers!'" she says. "Going to one of those [more removed] places there's a chance someone is going to walk in and go, 'What the fuck is happening?!'"
HIRS began in JP's bedroom in 2011, and its traditional configuration—the one at the heart of almost all their recordings—consists of JP singing and Esm, the other original member, playing guitar. The beats are pre-programmed and the sound, provided by a huge, huge stack of amps, is heavy, loud, and blisteringly fast. The lyrics are personal and poignant, reflecting JP's experiences as a trans woman. And while, in the past, those lyrics might have been hidden in the screamed delivery, these days they're right out in front, in singalongs like "Femme For Femme" and "Murdered By A Woman."
"We played New York during the tour for You Can't Kill Us in a room full of weirdos and homos and freaks and so many trans women," JP says, "and there were three or four of them that were belting out the chorus of 'Femme For Femme.' It was so powerful and so fucked and so wild."
On the upcoming tour, the group's lineup will change slightly. JP will be joined by new member Billie, from the Portland band Acracy, and Esm will be on board for only the first few shows. The ability to shuffle members and change their sound—either subtly or drastically—is central to what JP refers to as "The HIRS Collective," or THC. The Collective is made up of a broad group of musicians, including both permanent members as well as those who might just join for the odd recording (like Moor Mother, who appears on the Trans Girl Take Over tour tape.)
"I don't think that anything should stagnate or get stale. Changing stuff up is fun." JP explains. "It keeps things exciting, so we're not just doing the same thing forever and ever and ever. I feel like having as many people as we ever want to be able to be a part of it will just always be important. Like, who knows, maybe there'll be shows played where Esm and I aren't even there! I'm actually super into that idea—I just want it to be a bunch of fucking weirdos and friends."
Remember, we're not talking about a 'normal' three or four piece band that's decided to expand and include other people and instruments. Rather, this is something that started off with JP programming all the beats and recording all the guitar parts and until the last few months was a two piece where only one of the members played an instrument. Still, like everything else HIRS has done – two albums of 100 songs each where none of those tracks came in at any more than a minute, for example – this complete rewriting of what it means to be a band is both outrageous and also completely expected. Why wouldn't they do this, too?
With another member of the collective moving to Philly soon and an ever-expanding recording and touring schedule, it doesn't seem like anything is stopping HIRS. They have a bunch of new releases coming out on Get Better Records – also home to Get Better Fest, which HIRS is playing in April along with Teenage Halloween, Soul Glo, Het Ward, Thin Lips, Solarized, and a million other great bands—and a very limited vinyl rerelease of the first two albums on SRA Records.
But first and foremost is this tour. "Touring and traveling is my favorite thing," JP says. "I love being able to do that, but I also want to be very transparent and say that's a huge privilege and, I have a lot of access"—by which she means a van, instruments, and the money and time off to tour. She says she feels lucky this tour came together with few problems, and that "playing shows is one of the most cathartic things ever."
While HIRS is playing with more than 60 different bands on this tour, I asked JP to try and highlight some of the ones she's most excited to share a stage with.
Minot High School Gay Straight Alliance
This isn't the name of a band, it really is the GSA in Minot, North Dakota. "I literally do not know. They're allowed to do whatever they want," says JP.
"We love playing shows that aren't just the same band over and over again. I don't mean ethically, I mean sonically. If we play a show that has five bands that all have the same ethics and every single thing sounds different I'm so stoked," she adds.
Plus: "Just telling some high school students that they can do whatever they want is fucking cool."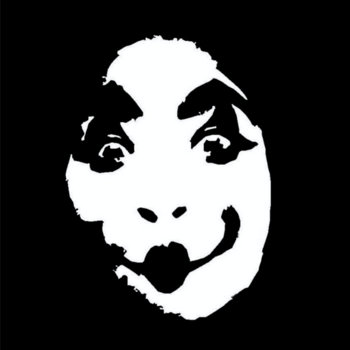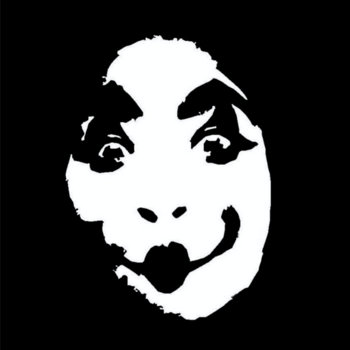 "They're fucking amazing and out of control powerful," JP says about this band from Chicago by way of Alabama, where they started almost a decade ago. This will be the third time the bands play together. The first two were at Fed Up Fest–"a three day, all ages, DIY music and workshop festival showcasing and celebrating queer and transgender voices in punk communities" according to their website – in 2014 and 2015.
The Breathing Light's unique mix of loud, chaotic, and catchy punk with poetry makes total sense when you see they cite Sun Ra as an influence—who was also from Alabama and worked with a similar amalgamation (just replace punk with jazz). This is the real deal.
Even though they just started Jean Jam a few months ago, the members of this Chicago band are some of JP's best friends, and she's performed with them in other configurations with other names over the years. Or as she puts it: "It's our friends who have been doing this for as long as we have and are still doing it."
As frustrating as playing in bands can be–especially when you're historically marginalized in punk, much less in society at large–'still doing it' is important and this queer punk band shows exactly why. Equal parts bouncy and snotty, you're going to want to study the lyrics on their Bandcamp so you can scream along.
Not wanting to play shows only with bands made up of cis, white, straight men was imperative for HIRS on this tour. "[I'm] just excited about people other than only men putting on shows and playing in bands. And so many of our friends aren't men and are in bands and are doing our shows," JP says. "There's very few shows on this tour that were booked by cis, straight men and it fucking rules."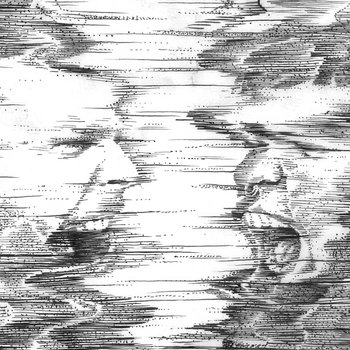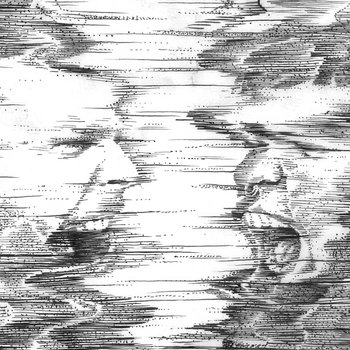 JP says this is "Weird, lo-fi pop stuff, even though they might not call it pop." We'd also throw the words 'goth' and 'drum machine punk' in there. This great two-piece group from Portland will definitely make you want to dance.
Don't let the name of this Vancouver band confuse you like it initially confused JP. "I thought it was going to be blasting!" she admits. It's very much the opposite of that, delivering slow and perfectly weird noisy synth jams that'll make you shake your ass.
Some songs remind us of NYC queer experimental punks God Is My Co-Pilot; others are more like Nervous Gender or even Throbbing Gristle. Which is to say: the more we listen to their debut album Glitter Vodka Party, the more we wish we didn't have to cross the continent to see them play.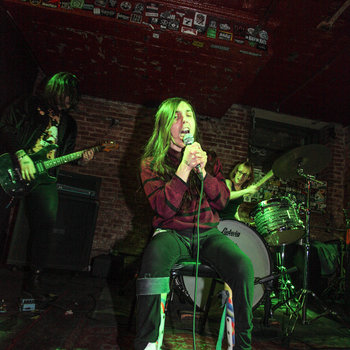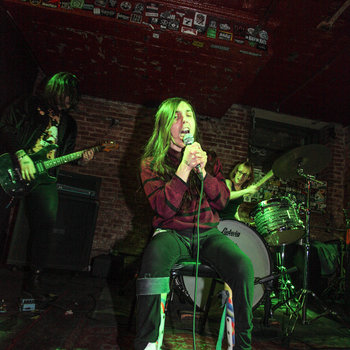 This Baltimore band pulls absolutely no punches. With angry, proudly militant pro-trans lyrics and the driving, brutal music to back them up, it's no wonder they've become so popular in the queer punk scene in the short time since they started. Their only release so far, the Chemical Castration demo, is one brilliant, pissed off song after another. "I just really love them," JP says. "I love the lyrics." They have one shared member with Syringe, who also played HIRS' Baltimore show.
—Yoni Kroll