BIG UPS
Dummy Pick Their Bandcamp Favorites
By Mariana Timony · October 25, 2021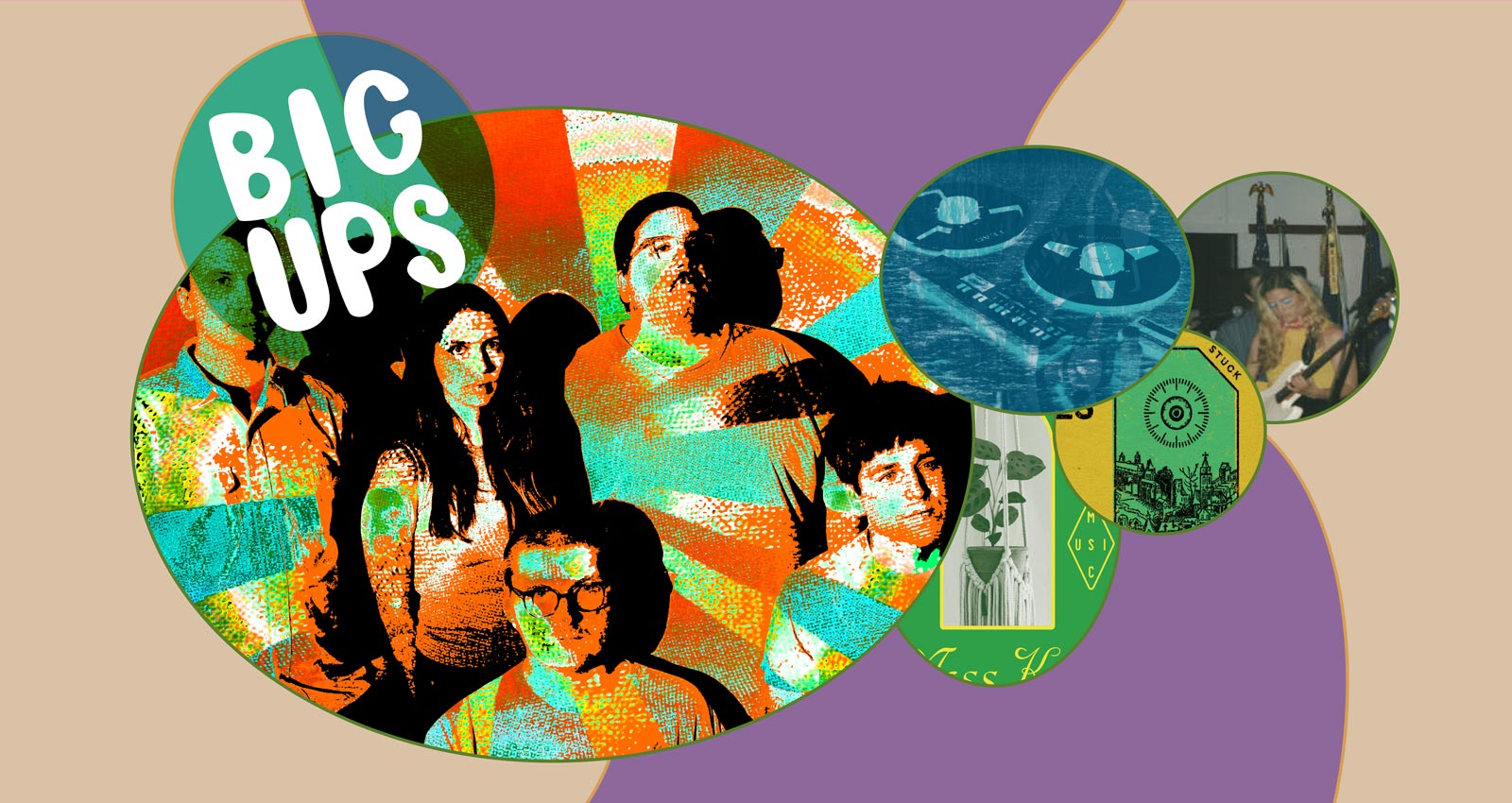 Dummy is the sort of band that makes music writers cry tears of joy at being given the chance to show off their extremely cool taste. Case in point: The L.A. five-piece are currently racking up critical accolades for their debut full-length, Mandatory Enjoyment, with special attention paid to the group's effortless melding of genres like new age, tropicália, jangle, shoegaze, kosmische, drone, and Stereolab and Broadcast (who may as well be genres unto themselves at this point). So it's well established that Dummy sound like a lot of things. But Dummy themselves? They just want to sound like shit.
It's not that Dummy is militantly lo-fi, or that they want their music to be unlistenable. They just appreciate the "gnarly" sonic aesthetic of Grouper or Loveless, or the way early records by the Byrds and the Velvet Underground and "all that '60s pop stuff sounds 'bad,' but to us it sounds incredible," explains guitarist Joe Trainor. "I think we all collectively hate the way modern fidelity standards say that everything has to sound clean and pristine. A lot of times when a band is putting out a record on a label, it just sounds kind of homogenous. Like, it just sounds 'good,'" he says, putting air quotes around the word "good" for emphasis. "Obviously yes, songs are very important. But you can listen to a record and enjoy it, but the recording just puts you off somehow," he continues. "That happens to me a lot. I'm like, 'Man, I wish it was recorded shittier.' In that way we're dorky. We want to sound bad."
"We want to sound interesting," adds vocalist and keyboardist Emma Maatman.
Merch for this release:
Vinyl LP, Compact Disc (CD), Cassette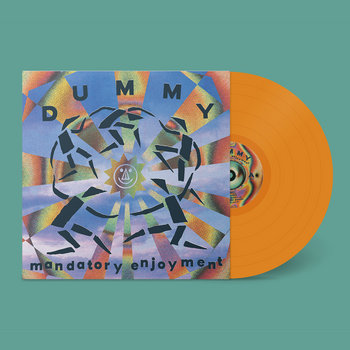 Dummy's commitment to sounding interesting has been a constant throughout their short discography. Their first EP, which featured more conventionally structured songs, was recorded on "free Apple software." Maatman recalls singing into her laptop microphone while her neighbors were fighting in the bathroom. The dreamy soundscapes on 2020's EP2, a quarantine project that found the band leaning into their affection for ambient and experimental music, were made on an iPhone. "[That EP] is not hi-fi at all, but it created a sound that I don't know you necessarily would be able to hear on most records. It's more of a unique sound," says drummer Alex Ewell.
The band was cognizant of wanting to blend the approaches of each EP for Mandatory Enjoyment. "The idea was to crystallize both poles in making the songs," says Trainor. "Instead of having like: here's the ambient stuff, here's the songs. It's like, how do we make them come together?"
This was partially achieved out of circumstance. Because of the pandemic, Dummy wasn't playing live during the time they were fleshing out the songs for Mandatory Enjoyment. Thus, they were never compelled to stop and consider whether or not the droning textures they were adding to tracks like "Tapestry Distortion" could be replicated on stage. But it was also a natural byproduct of their working process. The band agrees that the song "H.V.A.C." was a turning point. "There were a lot of iterations of that song; trying to get that song to work took a long time," says Maatman. "And now essentially, it's just kind of like three parts. Like there's the straightforward poppy rock song and that starts devolving into a more free-jazzy thing, and then by the end, we're all making some cacophonous noises."
"That was when we were like, oh we can bring these two pieces together: the ambient aspect of our band and the rock. Then we ended up with a bunch of other songs that kind of did a similar thing, but in a different way," says Ewell.
Merch for this release:
Vinyl LP, Compact Disc (CD), Cassette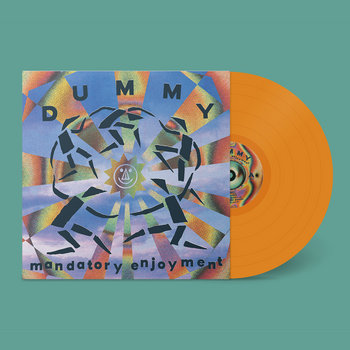 The result is that Mandatory Enjoyment is a record that might be considered some sort of indie platonic ideal, taking the best parts of all the coolest music ever made and putting them together in a way that feels natural and refreshingly modern rather than smugly nostalgic and overly referential; to wit, the band had only one request: "Don't compare us to Pavement!"
They're not just looking to the past for inspiration. Included on the record's inner sleeve is a lengthy "Listen To This" section with a selection of current groups Dummy loves, like Peel Dream Magazine, Mo Dotti, and Versing—some of whom even made the cut for this edition of Big Ups.
One reason for Dummy's diffuse musicality is that all the members come from different backgrounds and listen to different things. Trainor and guitarist and vocalist Nate O'Dell were members of noisy indie pop group Wildhoney. Maatman played in doom metal bands when she first moved to California, and still works as an art director for Southern Lord. (A talented visual artist, Maatman also did the layout for Mandatory Enjoyment and directed the video for the record's second single, "Final Weapon.") Ewell used to make experimental electronic music in his bedroom before being enlisted to join Dummy (he'd never played drums before). Bassist Mark Greshowak (who joined after the recording of Mandatory Enjoyment was complete) was in punk collective Talbot Tagora when he lived in Seattle, and post-punk band Dunes after he moved to L.A. And none of them really care about pleasing anyone but themselves when it comes to the music they make. They still can't really believe people listen to them at all. "The only ambition we have is musical ambition," says Ewell. "The fact that Trouble in Mind is putting out our record is still mind-blowing to me."
As one would expect from a band made up of such dedicated (and opinionated) music people, Dummy have come through for this edition of Big Ups with a truly diverse selection of releases, ranging from weirdo reissues, Brazilian jazz, releases from scene homies from across the country, and lots of shout-outs to the underappreciated geniuses of the world. They also wrote all the blurbs themselves, in case you doubted their music nerd bonafides. And if you still doubt their bonafides, Trainor has this to say:
"What I would hope is, if some normal ass indie nerd reads this and hears the songs and are like, 'Damn, this rules,' then that will take them somewhere else. We get it, Dummy is baby's first interesting band. We're like the crust and you're scratching the top. Then you go deeper and you start listening to Antenna and Azymuth and the most abrasive Miles Davis record."
So with that, normal ass indie nerds, down the rabbit hole with Dummy we go.
Merch for this release:
Vinyl LP, Cassette, Compact Disc (CD), T-Shirt/Shirt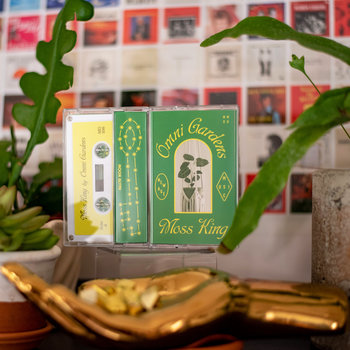 "Over the last 17 months, Moon Glyph Records has become one of our favorite labels, releasing fantastic music by IE, Landon Caldwell, Ryan Garbes, and Grand Veymont. Steve Rosborough, who runs the label, has his own project called Omni Gardens, in which he makes blissful new age with hints of kosmische. The tranquility of Moss King will fill whatever environment you choose to play it in, with serene textures accompanied by atmospheric field recordings of different natural environments. You will easily find yourself getting lost in its elegant soundscapes. This album is great at any time. Whether it's first waking up and embracing the day or winding down for a good night's rest, Moss King will happily guide you to a peaceful place. Steve's a great guy who's been super supportive; some of the positives of last year were getting to know some new like-minded people over love of music via Bandcamp."
Merch for this release:
Vinyl LP
"One of the best and most underappreciated bands of the last 10 years is a couple of Australians living in Baltimore. Christian [Best] and Meredith [McHugh] are such lovely human beings who clearly put so much care into their work. We stand behind all their releases, but on Isolation 3000, everything crystallized into a five-song masterpiece. Their earlier stuff was more ritualistic, feeling quite spiritual with elements of The Raincoats, Velvet Underground, and Pram—very circular, pounding, and droned out. On Isolation 3000 it's so much more blissful, cosmic, and far more approachable. Lyrically surreal, much harder to pin down, with the addition of kosmische and spiritual jazz, pushing-post punk to its furthest reaches. The album is a wonder to behold. Being on the same label as them is truly an honor. Their new LP, Open For Business, is fantastic."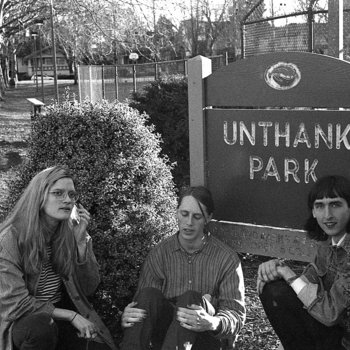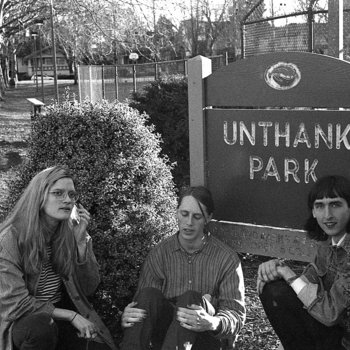 Merch for this release:
Vinyl LP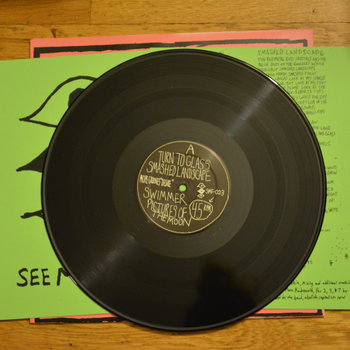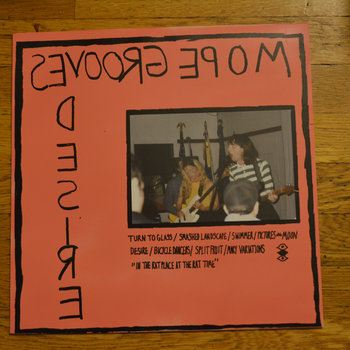 "In our opinion, Mope Grooves has to be the most criminally unknown band in contemporary music. Every single one of their releases is killer—each with a different palette and flavor, but all carrying a singular musical vision and approach. On Desire, Mope Grooves forge a path through post-punk, experimental, and electronic influence, but end up arriving at a sound that seems completely new. The sense of production is unfamiliar and strange, with synths and percussion applied in unconventional ways. The songwriting on display across all four Mope Grooves releases has a pop sensibility that uplifts all their abstract ideas, coming together to create an exhilarating project. There's a lot to dig into here, so do yourself a favor and check this out."
Merch for this release:
Cassette
"April Magazine is from the Bay Area, which has an absurd overabundance of really great bands right now. Our initial introduction to them was a suggestion to play a Dummy show back in May 2020, for a West Coast tour we ended up cancelling. We fell in love with their Tape For Japan, which is an extremely dreamy collection of very lo-fi tunes. They followed it with this fantastic tape on Paisley Shirt Records (who have been on a tear, releasing excellent music from the likes of Blue Ocean, Cindy, and Tony Jay) that somehow feels like the middle ground between Grouper and Spacemen 3, if they were from Bristol's early '90s rural psychedelic scene (Flying Saucer Attack, Movietone, and Light). The songs float along with hypnotic waves of blissed-out instrumentation with pop songs peeking out, then retreat to minimalist jamming that is easy to get lost in. The production remains very lo-fi—that's a big part of its charm—but ultimately, it's the great track flow, atmosphere, and songs that make this a current band to keep your ears on."
Merch for this release:
Cassette, Compact Disc (CD)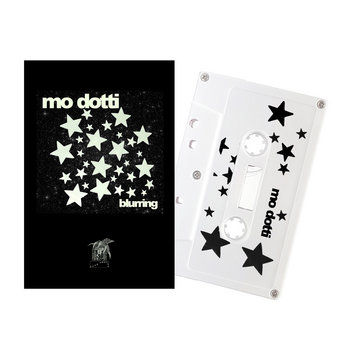 "Mo Dotti are buds, the first new friends we made in L.A., so this release/band is special to us. The music is reminiscent of The Sundays, Lush, and the gaze-y side of Blonde Redhead. The songwriting is more winding, almost proggy, compared to most shoegaze, so it makes for more interesting dynamic journeys. The hooks worm their way into your head by way of Gina's [Modotti] dreamy vocals, and the guitar interplay is often beautiful, with different frequencies hitting your ears. It's a fantastic EP, and we cannot wait to hear whatever they do next. Huge shout out to Sam [Cruz] and Smoking Room, who put this out along with other great guitar music like his band Toner, Hotline TNT, Tony Molina, and New Circle."
Merch for this release:
Vinyl LP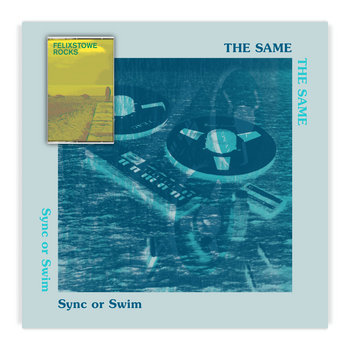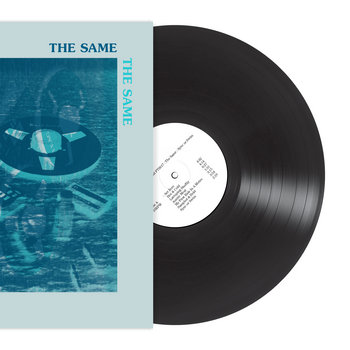 "This was recently reissued by Freedom To Spend, who has also put out great reissues by Michele Mercure, Richard Horowitz, and Marc Barreca. Bought this one on a Bandcamp Friday on a whim cuz the 'single' they put out was really cool, and it's been a go-to for a few months now. It features unconventional layered compositions with a unique electric guitar technique, using it more for rhythmic purposes rather than melodic ones. The whole LP has a homespun feel, like their contemporaries Woo. Elements of minimalism, folk, kosmische, and Japanese electronic music come together in a beautifully harmonious way. Also highly recommend the reissue of Pep Llopis's great Poiemusia La Nau Dels Argonautes, also out on Freedom to Spend, which has become an all-time favorite over the last few years."
Merch for this release:
Compact Disc (CD), Vinyl LP, T-Shirt/Shirt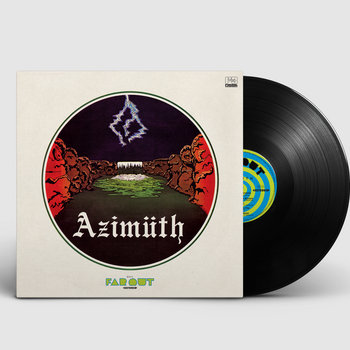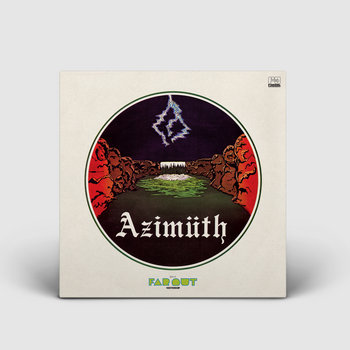 "A jazz fusion masterpiece, the sounds of this LP have been enriching our lives for years. There is not a single bad track here. The production offers warmth and texture few other projects have ever achieved. Brazilian music from this era is a huge part of our listening habits, and provides abundant inspiration for Dummy. Be sure to check out the compilation of Azymuth demos also released by Far Out Recordings."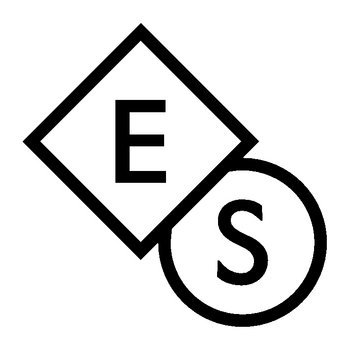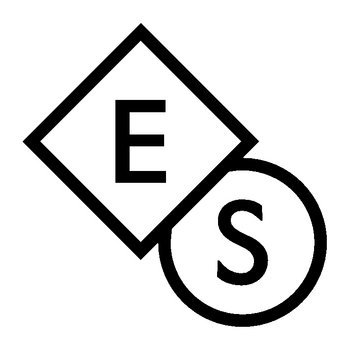 Merch for this release:
Vinyl LP, Compact Disc (CD)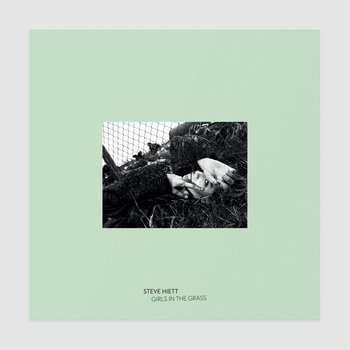 "We became fans of the Australian label Efficient Space due to their fantastic compilation Sky Girl, and we keep up with everything they release. This Steve Heitt LP is made up of material that wasn't originally meant to be released, which is mind-blowing, considering how cohesive and well-paced it sounds. The use of guitar actually reminds us of My Bloody Valentine, with layers of harmonic interplay giving a softly psychedelic atmosphere. But instead of pummeling distortion, it's applied to low-key, almost lounge-y compositions. This LP is entirely instrumental, but Efficient Space has another great LP with even more of Heitt's work. In fact, everything on this label is worth checking out."
Merch for this release:
Vinyl LP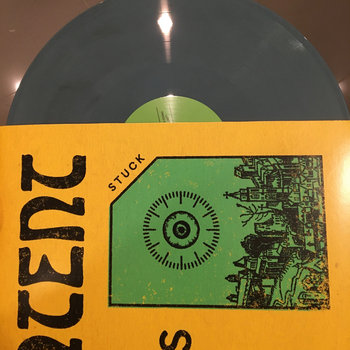 "Chicago band Stuck includes Greg Obis, who co-runs Born Yesterday, which released Dummy's EP2. Their first LP was an enjoyable mix of stabby, noisy post-punk, with bold vocals, and really killer guitar work. On their new EP, Content That Makes You Feel Good, out on the underground champions Exploding In Sound, they pummel you even more, and with an even sharper lyrical focus. The songs open up more, Greg's vocals are more intense, and little production moments elevate each tune. They are a rare example of being the perfect balance of the post and the punk. They have a similar cheeky sense of humor as we do, and we can't wait to play with them in the future."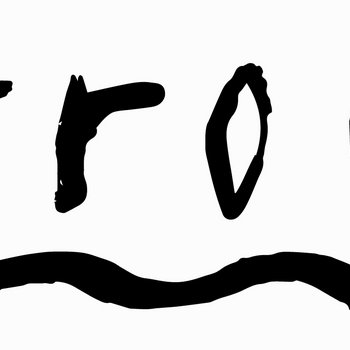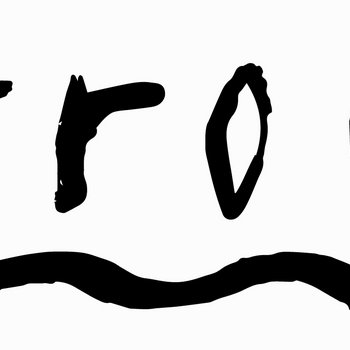 Merch for this release:
Vinyl LP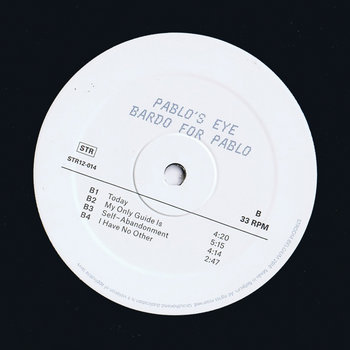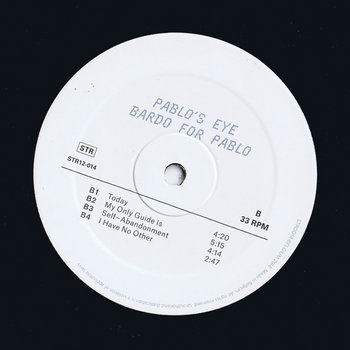 "Stroom is a label working far outside the box. They seem to reject the unwritten rules of the reissue, often compiling tracks from across artists's discographies to create their own sonic story. They're releasing stuff you won't find anyone else going near—both in the literal sense, showcasing a lot of obscure and forgotten artists, but also stylistically disparate and sometimes esoterically abstract. It's a label we've faithfully followed for a few years now, and there's a lot we could recommend. This LP from Pablo's Eye, a Belgian duo, pulls from their '90s work but also features some previously unreleased material, all coalescing into a mind-melting atmospheric trip-hop journey. "