BIG UPS
Big Ups: Touché Amoré's Jeremy Bolm Picks His Bandcamp Favorites
By Zoe Camp · October 22, 2020
As the frontman of Touché Amoré, one of the most emotionally open hardcore bands of this generation, Jeremy Bolm has built a career on sublimation: He and his group bare personal struggles on record so that we, the audience, can reap the cathartic benefits, thereby transforming the bleak source material into beacons of hope and resilience. Still, Bolm was caught off guard by fans' reception to Touché Amoré's last album, 2016's Stage Four, a loose concept album dedicated to Bolm's late mother. The album poured his morass of grief into some of the most highly detailed, emotionally arresting songs of the band's career, drawing universal acclaim from obsessed fans and casual listeners alike—but it also prompted a tsunami of supportive messages that Bolm is still struggling to keep up with years later. 
"I sometimes go out of my way to avoid looking at DMs and things like that," Bolm admits over the phone. "It's one of those things that I've struggled with, because I understand why it happens. I would likely do the same thing in a lot of people's situations if I was emotionally attached to a record that said the things I wasn't able to say; you get that sense that you're not alone in your feelings. I've dealt with that guilt of understanding why people are sharing these things with me, appreciating the confidence it takes to go up and express these things to a stranger, but it's a tough pill to swallow for me to hear that day in, day out." 
Touché Amoré's latest album, Lament, is a reflection on these mixed feelings, but with an eye—and ear—fixed on the silver lining. Produced by famed hard rock board wizard Ross Robinson (Korn, Blood Brothers, Glassjaw) and featuring appearances by Julien Baker, Andy Hull of Manchester Orchestra, Justice Tripp of Trapped Under Ice, and more, it's the group's most uplifting, ambitious release to date, and a monument to the protean qualities that make them so special.
"If I had to pick the thing I'm most proud of with this band, it's that we've always been able to exist in a lot of different worlds," Bolm says. "For instance, we can do a tour with Converge and then go right into a tour with Circa Survive, and it never feels weird; we can exist in all those different genres. I figure there's a really cool way to push that further. On the same record being produced by Ross Robinson, we can have Julien Baker and Andy Hull sing on it, as well as Justice from Trapped Under Ice. It's such a cool way to show our appreciation to these worlds that get to exist around us." He laughs, and adds: "and also the flex of it, to be honest."
To celebrate the new album, we asked Bolm to pick some of his favorite releases on Bandcamp right now. Here's what he's been listening to.
"A lot of albums on the Youth Attack label, which is run by Mark McCoy of Charles Bronson and Das Oath and a million other bands, share members with other bands on that label. It's a big community of bands just making hyper-abrasive records. Absolute Power have only done one release, but it combines musicians from all of the other artists on Youth Attack. It's people from a lot of my favorite bands on the label all coming together to make such a good hardcore album. It's my favorite kind of hardcore record, where it's got all the parts you want in a hardcore band, and it's super fast—it's just so angry and pissed. It just caught me at the right time, and I very rarely file it back into my record collection. It's always sitting near the turntable, because whenever I want to listen to a hardcore record, it stayed there."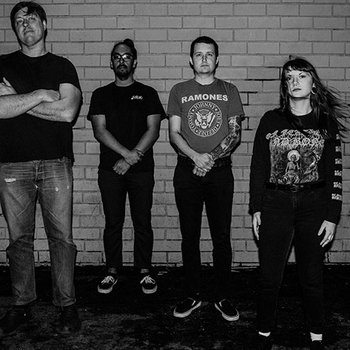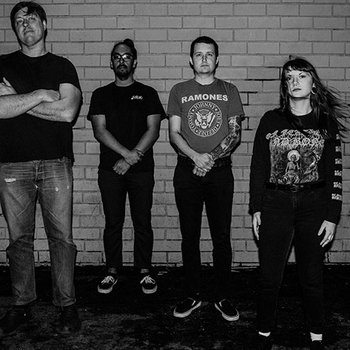 Merch for this release:
Vinyl LP
"Entry is Clayton [Stevens] from Touché and his partner Sarah, who sings in the band. They've been doing this band for so long now; it's been Clayton's pet project for so many years at this point, and it's just exciting to see them actually get to put out an LP. It came out on Southern Lord. They've done a couple of EPs, but this LP is just really good. It perfectly encapsulates Clayton's influences; we and Tyler [Kirby, Touché Amoré bassist] once played in a band called Deadhead around the time that Touché was first starting, a very d-beat-worship crusty band. I'm glad that Clayton has that outlet to continue making that kind of music because he's really good at it. That's just what Entry is: pissed, grindy, punk stuff. Really good."
"I first heard Mil-Spec on that Triple B America's Hardcore comp from 2017, and they were one of the standouts, that's for sure. We played with them in Toronto last year, and they just blew me away. They stand out amongst a lot of other bands in their ilk—the Lookin' Out, Triple-B style hardcore—good lyrics, and melodic in the right ways. If you're a fan of Fury or Abuse of Power, you'll probably be down."
Merch for this release:
Vinyl LP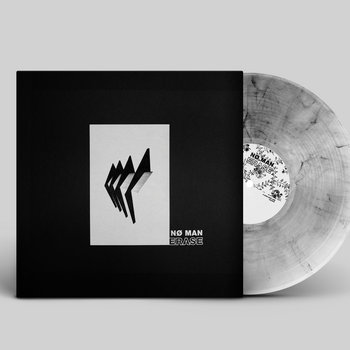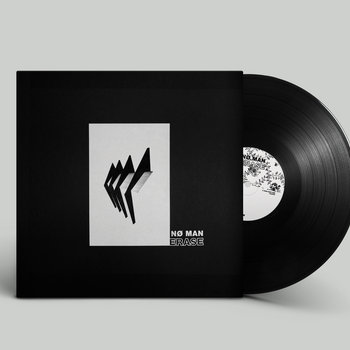 "Majority Rule was a three-piece band that was—and still is—arguably one of the best in Richmond: just super grind-y, in a screamo sort of world. They put out splits with Pg. 99; they were just a part of that world. NØ Man features the same three members as Majority Rule making very similar music, joined by a new singer, Maha Shami. Having that extra person screaming on top adds a certain energy to what Majority Rule was doing, so if you're a fan of that kind of stuff, I can't recommend this album enough."
Merch for this release:
Vinyl LP, Cassette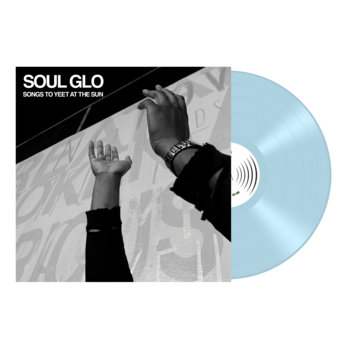 "I've been a fan of Soul Glo for a real long time now. I convinced them to let me put out a record for them, Songs to Yeet At The Sun. It's not unique for the guy putting out the record to hype something and say it's incredible, but I can't stress enough how cool this EP is. They have releases on their Bandcamp page from before this—they put out a couple 12"s and EPs that are all very good—but I think this EP is only going to change things. It's got such an abrasive energy to it, and there's a really hip-hop song right in the middle. Jack Shirley produced it, and I think it's the best recording that they've ever had; it really shows what they're made of. Keep an eye on Soul Glo: They're the coolest!"
Merch for this release:
7" Vinyl
"I only just realized that Shogun and the Sheets was a thing. It's the new band from the singer of Royal Headache, who are currently broken up. I was having a conversation about them recently—one of those two-in-the-morning, laying-in-bed things where you're like, "Is anyone in this band doing anything?" I came across this EP that came out in 2018, but I've listened to it so many times since discovering it. The first song feels like it could be a Royal Headache, and the second song, "Pissing Blood," is what I think Royal Headache were aiming at: The same soul influences, but amplified into something that is truly a soul song. I really hope this band is still a thing… Not having any new music since 2018 has me nervous!" 
Riley [Gale, late Power Trip vocalist] and I [had] hadn't always been close, but in the weeks before his passing, we'd been talking more than we'd ever had. I remember having a two-hour conversation with him about the new Power Trip record—he was curious about Ross Robinson—and he was planning to appear in our "Reminders" video. When I heard the news, it knocked the wind out of me; it was tough then, and it's still tough now. I went down a YouTube hole the other night, and I watched the band's "What's In Your Bag" video for Amoeba: super charming, just Riley on the couch being funny. When I was going through all the Bandcamp links, I remembered that Power Trip put out Live in Seattle 2018 not too long ago. Live records are always hit-or-miss (often more so a miss than anything else) because it's hard to capture what a band is good at live, audibly, without watching—especially with aggressive music. But Power Trip are just such machines, and such a talented band. This recording is flawless. I know it was mixed by Zachary Rippy, who was their sound person; he's out of Arizona, and is a friend. Getting to hear him mix this live record that he was mixing in the moment onstage that night just makes it that much cooler. Whether you're a Power Trip fan or you haven't heard them before, this live recording is sick. It just shows how talented they are as a band.