BIG UPS
Big Ups: Shakey Graves Picks His Favorite Albums on Bandcamp
By Lee Zimmerman · July 24, 2017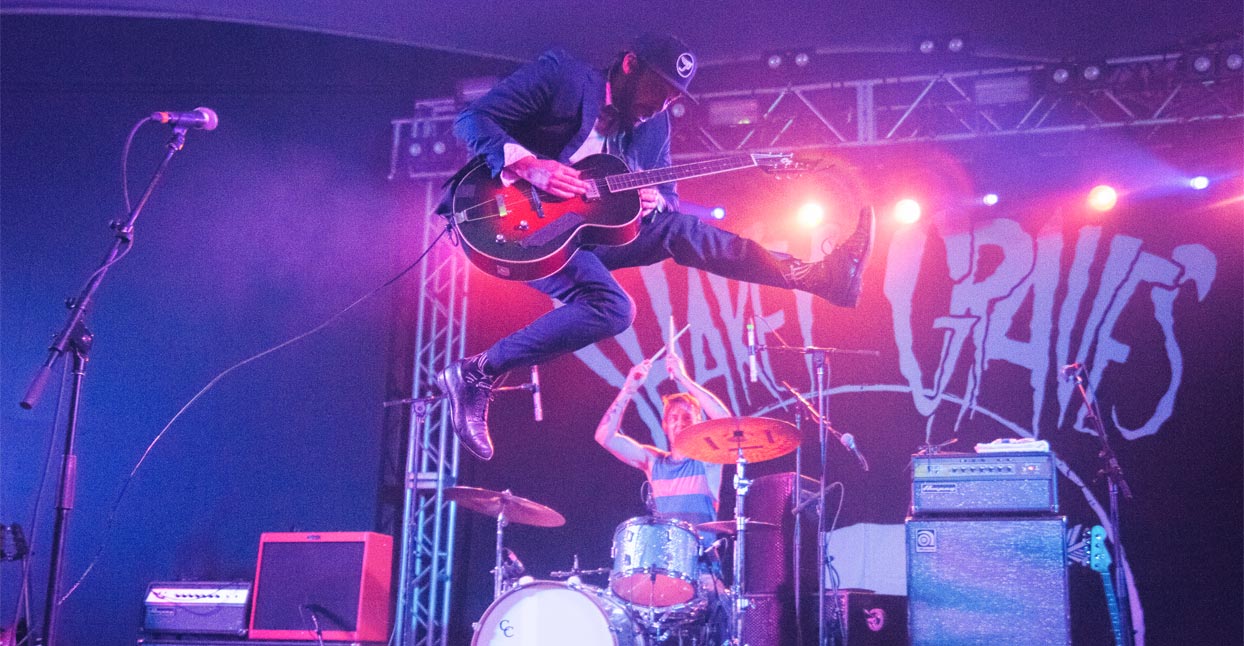 Shakey Graves's blend of old-school folk, blues, rock, and campfire country songs has garnered him an attentive audience in a relatively short time. Born Alejandro Rose-Garcia, he adapted his stage name after mulling over a series of suggestions jokingly exchanged among friends at a festival campfire 10 years ago.
If at first it seemed a silly nickname, it clearly didn't prevent him from getting the accolades he deserved. In 2015, he was cited as Best Emerging Artist at the Americana Music Awards. Three years earlier, on February 9, 2012, the city of Austin bestowed on him a mayoral proclamation making it "Shakey Graves Day." Every year since, he's used the occasion to release limited archival releases from his catalogue that remain available for three days only before they go back in the vault for another 12 months. His most recent EP offerings, Donor Blues and Nobody's Fool, are among his earliest efforts.
"When I was first making music, I was recording all the time," he reflects. "I was kind of recording just for myself. But I always had this fantasy of releasing it one way or another. I have a lot of recordings of weird stuff I've nearly forgotten about. These two records had been sitting on the Internet, on my site and on Bandcamp. Donor Blues came out in 2009 and Nobody's Fool was a collection of B-sides I put together."
Given his willingness to stir up his sound and eagerly transition between different genres and styles, it's not surprising to find that Graves is also a diehard music devotee. He says he's an obsessive record collector, eager to explore music of all varieties, both old and new. By his own admission, it's a combination of passion and purpose that's put him on constant a path of discovery.
Naturally then, when asked to shout out some of things he was currently grooving to, he eagerly accepted the challenge. Yet rather than lean on the obvious, he chose instead to single out the obscure.
"The fun part of doing this list is that I got to go back through stuff I'd made notes about or was really into at one point," he explained. "For a long time, I would go through cycles of tracking down new music, and then I'd get burned out and go backwards. I was getting into some Smithsonian Folkways and stuff by dead people. Weird banjo recordings and things like that. And then I went into limbo the last few years. I was performing more than I was able to absorb as far as outside music was concerned, which drove me crazy. But going back and putting this list together was really a ball. I tried to wrack my brain for weird, old things."
It's likely his penchant for research and reevaluation came into play in his Big Ups choices as well.
.
00:10 / 00:58
Connie Converse is something of mystery. One day, she just got in her Volkswagen bug and drove off, and nobody ever heard from her again. I guess she could still be alive, but the mystery of it all is that there's really no way of knowing. I would guess she's not with us, though.
Still, I've always been kind of fascinated by her story. I first heard about her from a friend of mine in South Carolina. The music she makes is so sweet. This is a sad narrative about men who would take advantage of her. But then she would play this kind of party trick with puns and stuff. Even so, her songs have a deeper sadness to them. It's pretty amazing.
Abner Jay, The True Story of Abner Jay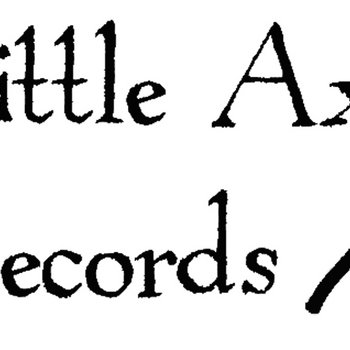 .
00:10 / 00:58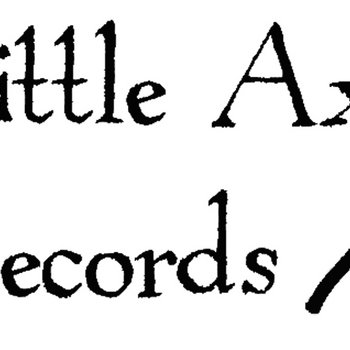 This is another one of those albums that I picked up along my path to becoming a musician. The True Story of Abner Jay is one of my favorite records that I've ever come across. Abner Jay was one weird, tongue-in-cheek performer. He'd used to give out pamphlets that he'd write his phone number on with a Sharpie.
There's this full crazy story about how nobody knows who Abner Jay is, because his original birth certificate was burned in a house fire. He was one of these tall-tale kind of guys, where you don't know where the bullshit ends and the reality begins. But that was his whole thing—being this crazy performer guy.
This record is a little more produced. It's a compilation. It seems like someone really got behind it and tried to turn the album into something really significant. It's even got a glamor shot of him on the cover. But then he turned into this one-man band kind of deal. He played electric banjo and smashed on a big old kick drum. He played some local places apparently, but I don't think he toured, per se. Still, he kept referring to himself as 'the last great performer.'
I discovered him when I went to a show when I was first living in California. There was a kid there who was a DJ/performer. He was a college kid who wore suspenders and had horror make-up on his face. It was sort of ridiculous. He was just an obscure record kid who would DJ part of the set, and then play this ridiculous blues show at this bar. He played a song by Abner Jay, and I just thought it was one of the coolest songs I ever heard. There's something about the way he goes through this whole emotional spectrum. There's one song called 'I'm So Depressed,' but he's laughing the whole time. Ever since then, I've looked for this particular album, and I finally tracked it down. It's one of my favorite records.
.
00:10 / 00:58
You know as much as I do about this one. I kind of went for things on some defunct record labels. A lot of it is kind of archival. I used to go to record stores and buy record compilations from labels I didn't know at all, but Bandcamp has things you can't find anywhere. Some of these obscure vinyl labels will put their stuff up there, so going through that, I started with The True Story of Abner Jay and then I started getting into Little Axe Records. Then I found this compilation which I thought was amazing. I can't even figure out who's on it.
In putting my music on Bandcamp, I keep more there than on other sites because of the mystery it offers of finding people like Connie Converse and Abner Jay. When you're looking through Bandcamp, it feels like you're really uncovering some jewels. Rifling through bargain bins at record stores seems to get harder every year. Doing it online can also be tough, but Bandcamp provides the easiest way to do it. They have the kind of diversity that leads you down a rabbit hole. 'What are you? What is this?' So I don't know who's responsible for this particular collection of music. Just artists signed to the label apparently. The consistency is comforting though.
Scream, Still Screaming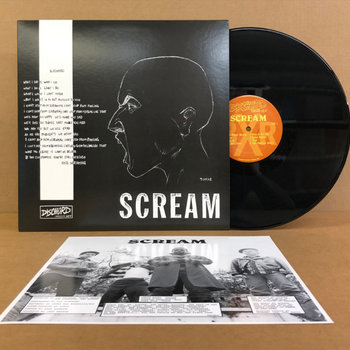 .
00:10 / 00:58
Merch for this release:
Vinyl LP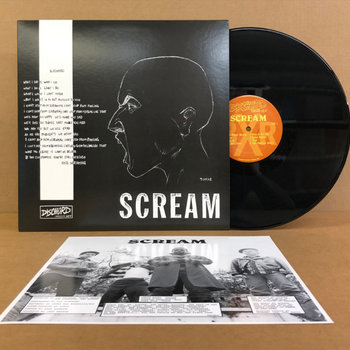 I don't think Scream is still a band, but they were hardcore. I don't always love hardcore—it's not always up my alley—but this reminded me a lot of the kind of music when I was in high school, and I found it inspiring to know there was still a place in my body for that. Just the other day, I bought a vinyl zine sample record from the '80s, a compilation of their favorite '80s artists, and I was listening to a bunch of different bands on that compilation, and mostly it all sounded the same, but the song that was on there by Scream really stood out to me. I looked them up and found their first album, Still Screaming. A very subtle title [laughs]. Then I found out that they were Dave Grohl's first band. He was on the fourth album, because their drummer dropped out.
.
00:10 / 00:58
I was living in L.A. and they were the first band I saw when I got there. They became my favorite band in town. They had this drone-like, spaghetti western kind of deal, and it had some new wave cinema aspects to it. It sounded like a movie score where they had done too much acid or something. They were really a messy band, but very epic with these super long seven-minute songs that just repeat and turn into this massive score.
I thought they were such a cool goddamn band, but they never recorded anything that resembled how they sounded live. So I only have this record, Annalog, and I really like it for what it is, but it still serves as a reminder that I never got what I wanted out of them. There are songs on there like 'Bed Bugs' that sounded like what they sounded like in person, and there's a song on there called 'History of the Bug' that is tough to judge because I've only seen a single YouTube clip of them playing live. I have a cassette I made of them playing live, but the album isn't exactly what they sounded like in person.
—Lee Zimmerman