BIG UPS
Big Ups: John Frusciante Picks His Bandcamp Favorites
By Zoe Camp · July 23, 2020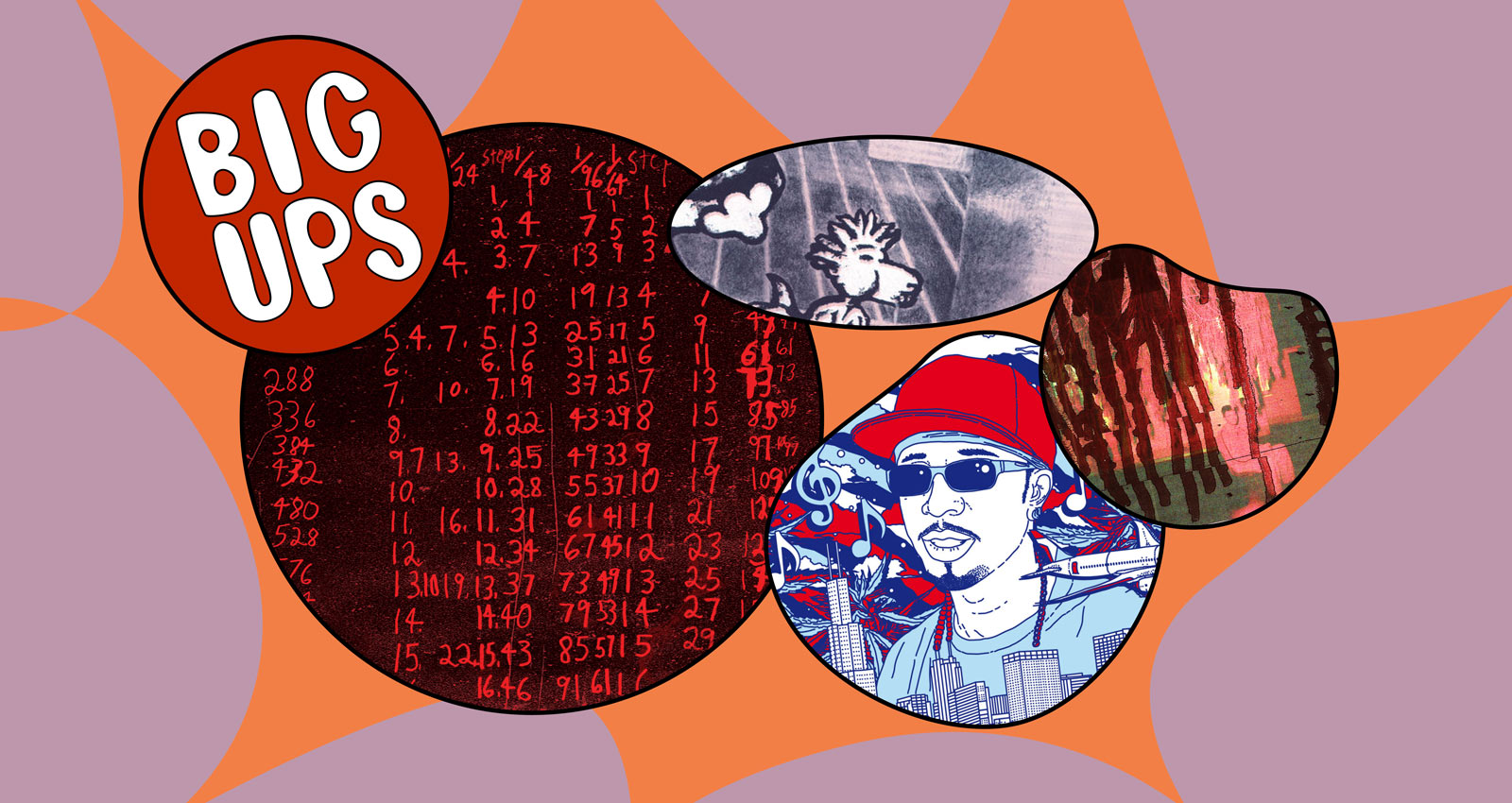 Unless you've been living under a rock for the past 20 years, you're undoubtedly aware of John Frusciante's guitar chops. His soaring riffs and triumphant solos were pivotal in elevating the Red Hot Chili Peppers to international stardom and creative triumph, acting as the cerebral complement to Flea's funky bass and Anthony Kiedis' nonsensical raps. There's another, woefully-unexplored side to Frusciante aside from his work with the Peppers and as a solo artist, though—for the past 13 years, he's been moonlighting as the electronic auteur Trickfinger, assembling rave music, ambient, acid, UK garage and more into warped, homespun soundscapes. His third album under that alias, She Smiles Because She Presses The Button, arrived last month on the Acid Test sub-label Avenue 66. It marks the culmination of his journey thus far, his meticulous attention to detail and melody reinterpreted from a digitized standpoint.
Merch for this release:
Compact Disc (CD), Vinyl LP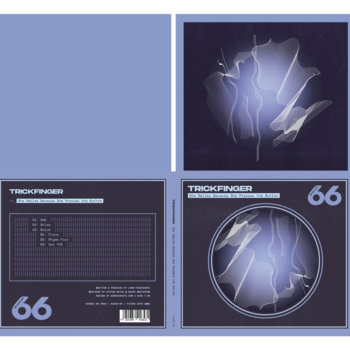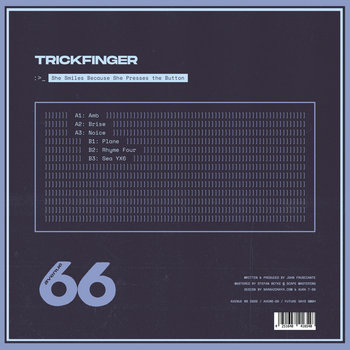 Frusciante's introduction to electronic music predates his career arc as a rocker; he first experienced it at age 6, when he heard Donna Summer's "I Feel Love" on the radio. "I was very into New Wave starting when I was 9, and Eno and stuff, but Rave music really started to take off in '92 when I was beginning a five-year drug run," Frusciante says. "I had cut myself off from the world and wasn't paying attention. When I got clean in 1997, I suddenly felt very drawn to anything with synths, drum machines, and breaks, and I started buying as many different kinds of recent electronic music as I could. Some standout discoveries over that next few years were Aphex Twin (Classics), 808 State (Newbuild), Komakino (Energy Trancemission), The Railway Raver (Drop Acid Not Bombs), Autechre (Tri Repetae), The Prodigy (Experience), Squarepusher (Feed Me Weird Things), and C.J. Bolland (The 4th Sign)." Though he's technically been making electronic music since 1998, it took nearly another ten years for his endeavors to bear fruit. "It wasn't until 2007, when the first Trickfinger stuff was made, that I found the right gear for me, and was dead set on the path of being my own engineer."
For his latest Trickfinger album, Frusciante set out to create modern machine music, "cold with warmth hidden inside;" he composed each song live to CD in his living room, using three machines or less and intentionally forgoing overdubs. "Making music that I feel good about, by myself, with such a limited setup, is what I see as the achievement there," he says of the record. "I also have a bigger setup, so the goal for me is to make the small setup sound as good as the big one, and I more or less have." As ever, melodies are critical to his craft. "Ive gradually learned how to create melodies by responding to a machine, rather than the old way of hearing a melody in my head and then executing it," he explains. "A lot of the melodies on She Smiles were not written; I created possibilities for melodies, and the machine did the rest when that particular take was recorded. The machine spits out a different one every time based on what I've programmed. It's fun to just lay back and listen to four bars repeating that never play the same way twice. It's like watching the ocean."
To mark the arrival of She Smiles and glean further insights into Frusciante's electronic universe, we caught up with the guitarist via email. It turns out, Bandcamp's big in his household, and both himself and his partner Marcia Pinna (aka DJ Aura T-09) frequently use the platform. "My tendency in the last 15 years has been to expand my knowledge of old stuff, like jungle, d'n'b, acid, garage, techno, house and stuff like that, listening to vinyl," he explains. "But through her [Marci,] I was exposed to DJ Rashad, juke, and footwork before they were well known…she turned me on to Special Request, Xanopticon, Minion, and to labels like Craigie Knowes, Western Lore, and Swamp 81." Here are eight picks from his Bandcamp collection spanning jungle, footwork, techno, and more.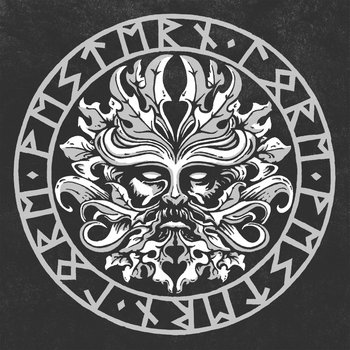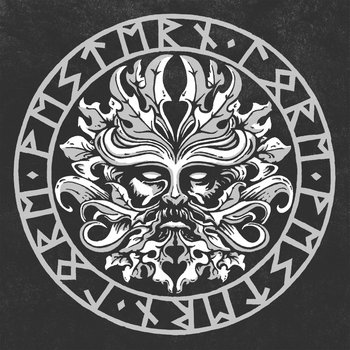 Merch for this release:
Vinyl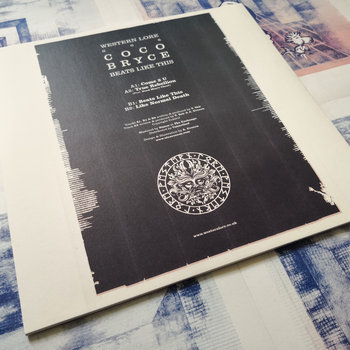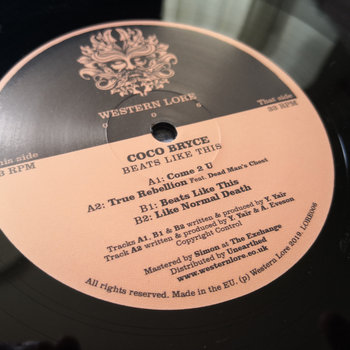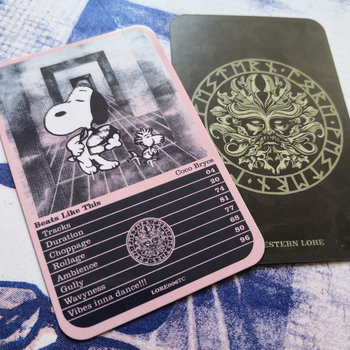 A veteran of the UK club scene for over twenty years, Coco Bryce has spent his entire career within an arm's reach of the zeitgeist. If his career arc embodies a firsthand historical account spanning the primordial fury of breakbeat and rave, the golden age of dubstep, and the post-internet mash-ups of today—then last year's Beats Like This EP is a monument to the neon-lit revelry of yesteryear, flush with pulsing 808s and skittering breaks. "I'm really glad about Jungle/Hardcore based music seeing a resurgence these last few years," says Frusciante. "Sometimes, musical trends end too quickly, and there's so much more that can be done with that basic idea." For a taste of what to expect, he suggests beginning with "True Rebellion," Bryce's collaboration with fellow jungle producer Dead Man's Chest, of whom Frusciante is also a fan.
SEL.6 cut her teeth in Miami's underground electronic style, drawing upon a gnarled blend of styles: some local, others borrowed, and all heavy-hitting. The producer describes last month's album Tour De Broward as "a sonic trip through nostalgia dedicated to the sentimental sounds that raised the south FL youth…made with the intent to show appreciation for the generations that came before and their hand in shaping the sound of South Florida."
"SEL.6 is doing new things with electro and Miami bass, as well as freestyle," Frusciante explains, singling out the insidiously infectious "Forget Me Not" as his personal favorite. "I wish freestyle would come back as pop music. That was one of the best forms [of music] ever!"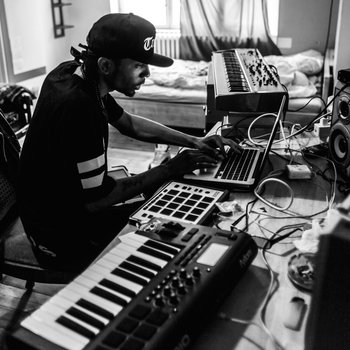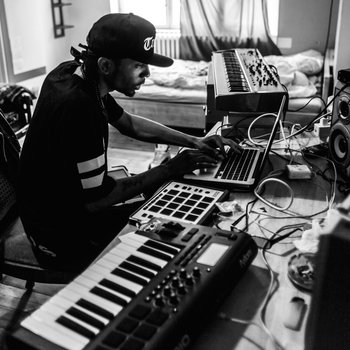 Merch for this release:
Vinyl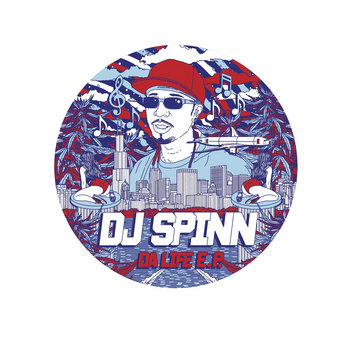 Chicago's DJ Spinn is widely regarded as the godfather of footwork; his Teklife label, co-founded by the late, equally-legendary DJ Rashad, is the alpha and omega of the scene, spanning everyone from DJ PayPal to Traxman. When he's not manning that institution, Spinn's releasing bonafide bangers of his own, making subtle tweaks to his self-created blueprint. "The approach to rhythm that footwork introduced has so many possibilities, as these tracks demonstrate," Frusciante says of the footwork pioneer's 2019 EP Da Life, describing its contents as visceral and abstract-seeming at the same time—in short, "very exciting music."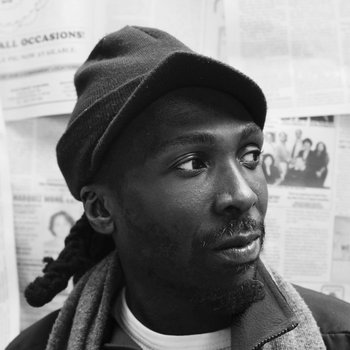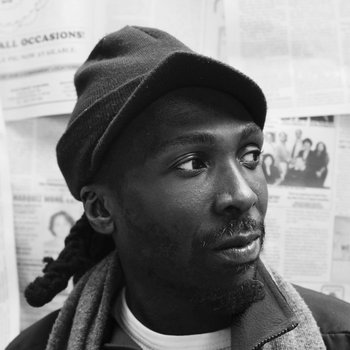 Merch for this release:
Compact Disc (CD), 2 x Vinyl LP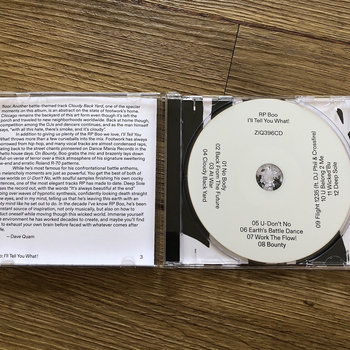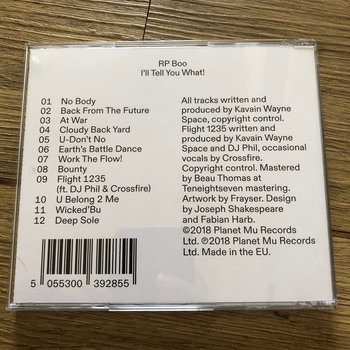 Another recently-released classic from footwork royal RP Boo, I'll Tell You What! is notable for being his first collection of new, rather than archival, material. His raw, prickly sound imbues percussion-focused tracks like "Work the Flow" and "On War" with a popping, punkish fission that, in turn, provides the setups for extended forays in serene, soulful bricolage ("Deep Sole"). "He's one of the all-time greats," concludes Frusciante. "All his recent stuff on Planet Mu has been fantastic."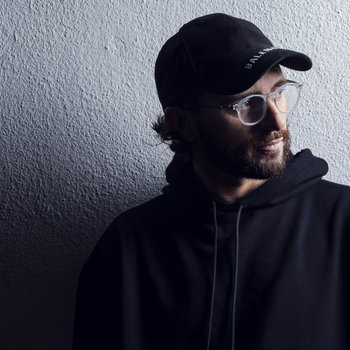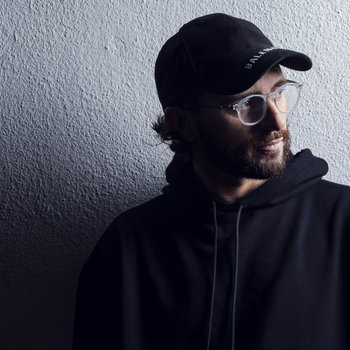 Merch for this release:
2 x Vinyl LP, Compact Disc (CD)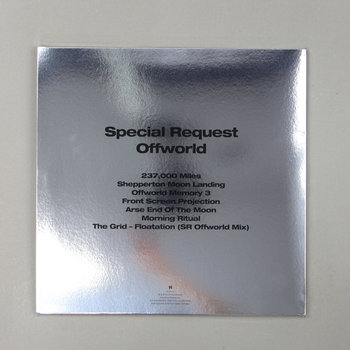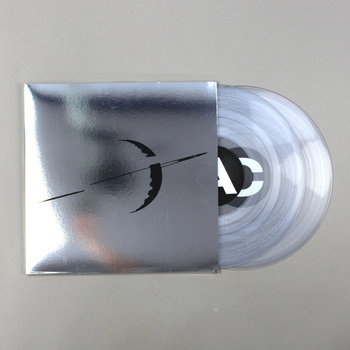 Special Request is Paul Woolford, a highly prolific producer, remixer and DJ from Leeds who turns out punishing techno at a furious, unpredictable clip. He dropped three excellent albums for Houndstooth last year alone: the bombastic, ultra-drippy VORTEX, eventually joined by the dreamy Bedroom Tapes; and over on the more soul-indebted side of the spectrum, Offworld. Out of these three, Frusciante thinks Offworld is the best place to start, though he emphatically recommends his entire catalogue. "His music is some of the best going on right now," he says. "He's at an extremely high level of craftsmanship."
Merch for this release:
Compact Disc (CD)
Given the wealth of thoughtful, forward-thinking electronica all over this list, Frusciante's endorsement of foundational UK producer Burial should be no surprise. "I love everything he has done. In his own way, he keeps pushing in unexpected directions and always maintains the beautiful essence of his earliest stuff. A sense of melody as good as his has been rare in musical history, and no one creates atmosphere like he does." A comprehensive document of his Hyperdub years, Tunes 2011 to 2019 collects 17 tracks totaling two-and-a-half hours of labyrinthine grooves, layered beats, and ghostly melodies.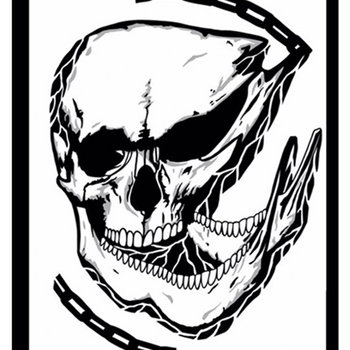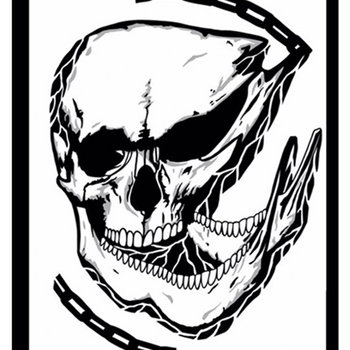 One of the more crushing picks on Frusciante's list, Vagrant is a blistering whirlwind of trap, funk, techno, and jungle, recorded in four days by 20-year-old Aussie producer Mutant Joe. He's got a good sense for keeping time; despite being composed on such short notice, Vagrant's ten songs conjure a commanding, foreboding feel, fleshed out further by appearances by Apoc Krysis, YVNCC, TrippJones, and DirtBagMarley. "It's great when new artists don't tie themselves down to one style," says Frusciante. "This guy is doing all kinds of stuff." That's an understatement: Vagrant's chaotic juggling act is as unparalleled as it is remarkable to behold.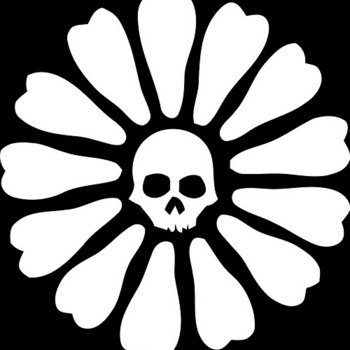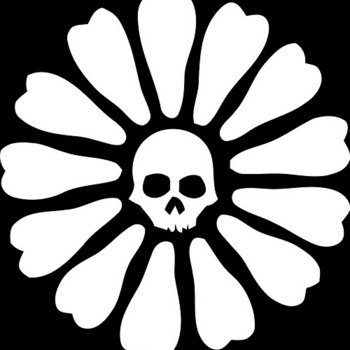 Frusciante and Aaron Funk, aka Venetian Snares, have a lot in common from a creative standpoint, from their mutual focus on the overlap between artificial and organic sounds to their shared obsession with re-contextualizing the songwriting process itself. The pair have collaborated with each other as well, namely with their rock-leaning improv project Speed Dealer Moms (who released their first and only EP in 2010). It's only right, then, that the guitarist give Funk a shoutout—specifically 2018's Venetian Snares album She Began To Cry Tears Of Blood Which Became Little Brick Houses When They Hit The Ground. "He really cracked the code on perfectly formed, elaborately abstract music here," says Frusciante. "For me, this is the highest level of excellence there is in music."