BIG UPS
Big Ups: Ceremony Pick Their Favorite Bands on Bandcamp
By Bandcamp Daily Staff · May 03, 2017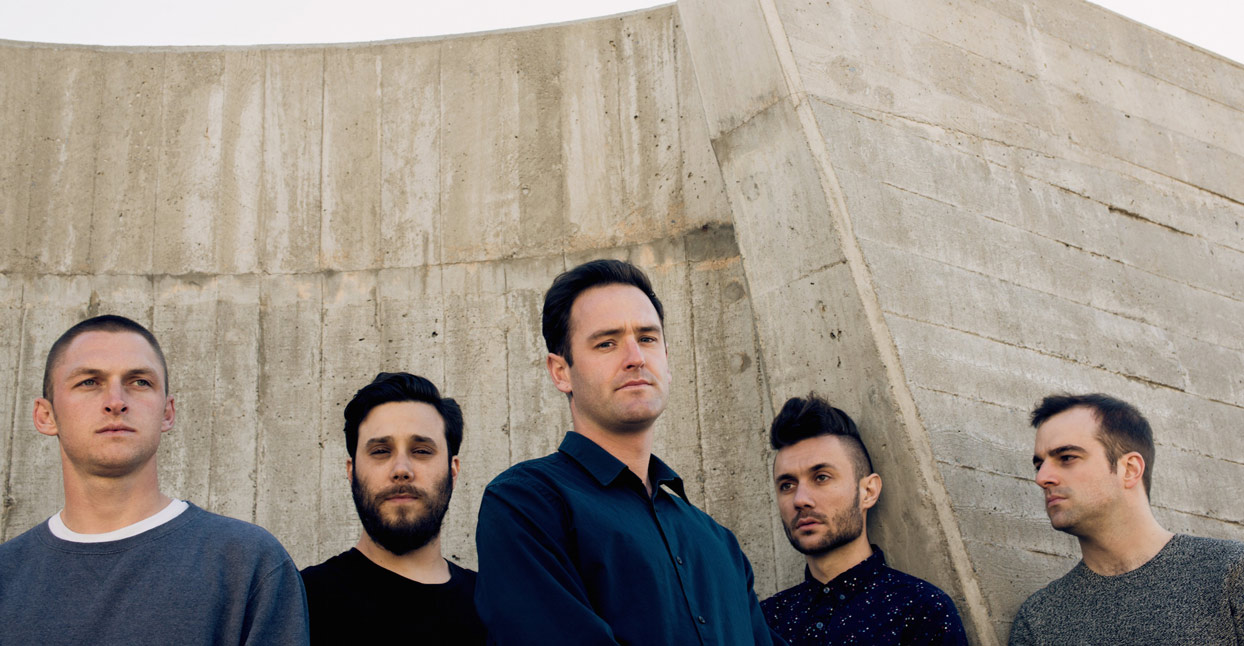 The California group Ceremony underwent a massive stylistic transition between their 2012 album Zoo and 2015's The L-Shaped Man. Where the former favored gnarled, roiling, punk-informed songs, the latter was ice-cold post-punk, loose coils of guitar encircling Ross Farrar's dark, haunted vocals. So it's no surprise that, when we asked them to pick their favorite albums on Bandcamp, the resulting choices would swing wildly between those two poles. From raging hardcore to orchestral goth, here are Ceremony's top Bandcamp picks.
Uffizi, Nous Sommes Riches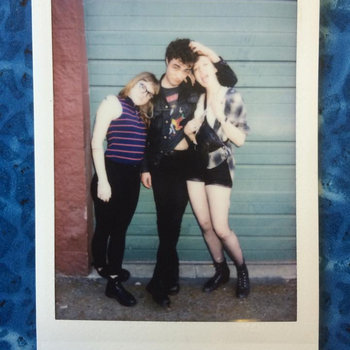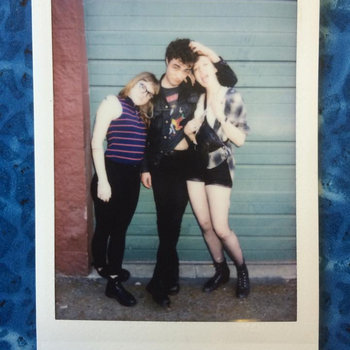 Merch for this release:
Cassette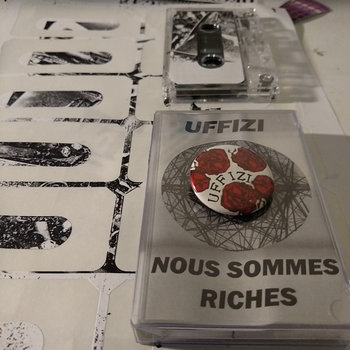 Anthony Anzaldo [guitar]: Fronted by punk and mathematics prodigy Sophia Gann, Uffizi's 2015 demo is one of the best releases to come out of Oakland in the past few years. The guitar playing is a perfect blend of '78 and '86 Greg Ginn [of Black Flag]. This record has so much attitude; it's as sporadic as it is spacious, and as tough as it is sexy.
The Caretaker, Everywhere At The End Of Time
Andy Nelson [guitar]: One of the most attractive aspects of Bandcamp as a platform is that it allows ample space for artists who would otherwise be hemmed in by the limitations of a physical format. Leyland Kirby is perfectly suited to take advantage of this freedom, with his haunted works under his own name, as well as the albums he's released as V/Vm, The Stranger, and The Caretaker.
When Kirby turned 40 several years ago, he released a sprawling 40-track album as a pay-what-you-want download, but suggested listeners pay whatever amount it would cost to buy him a celebratory drink for his birthday. I obliged. Later, while playing the album on my office headphones, I realized this conceptual spin on an otherwise ordinary transaction (ie: the record purchase) provided an unexpected and unique wrinkle; it's as if I was transported from my desk to a dimly-lit pub someplace, with Kirby and his famous mane sitting across from me, glasses raised. A couple of weeks later, I received a personal thank you email from the man himself. He'd enjoyed his drink.
For his most recent release, Kirby announced that he'd diagnosed The Caretaker with early-onset dementia and, rather than sampling old big band 78s, this time he would be inhabiting old "memories" (read: a couple decades worth of previous Caretaker recordings) in the music. With each subsequent release, he'd be abstracting those abstractions until the project completely disintegrates. Everywhere At The End Of Time is the first step towards that ultimate journey to end and another brilliant innovation of a form.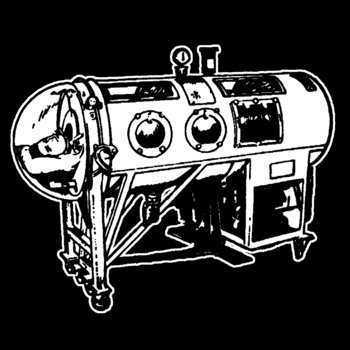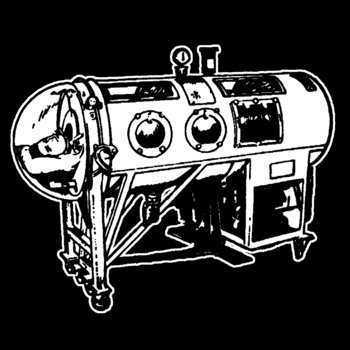 Anzaldo: With releases from Cønditiøn, Flesh World, GAG, Total Control, No Statik, and a Cold Sweat reissue (just to name a few), Iron Lung is one of the best active record labels right now. The Acrylics' Despair 7″ is proof of that. Fellow Sonoma County natives who are keeping the Santa Rosa scene alive.
Nelson: The unfathomable piece of shit that was 2016 took from us David Bowie, Prince, and Leonard Cohen. But as the year finally came to a close, I found myself thinking mostly of the gaping hole left by the departure of Sarah Kirsch. The mythic Mothercountry Motherfuckers album—for my money, the best punk record in five-plus years—was Kirsch's final work.
Back in the summer of 2013, Anthony and I volunteered at a festival our friend Pat organized in remembrance of Sarah's life. As we collected donations, checked people's membership cards, and stamped hundreds and hundreds of hands from all over the country, I remember being awestruck by just how deep a mark Sarah had left. On stage, Martin from Los Crudos talked about how to be in her presence was to be confronted with someone so passionate, so full of truth, you couldn't help but believe in the power that was possible in punk. Those familiar with Martin will know that's about as high as praise gets.
I saw Mothercountry Motherfuckers—in full-costume agitprop mode—play (or, more accurately, "level") a small basement record store in West Philadelphia on their one and only tour (and Sarah's last). They didn't play to a lot of people which, in retrospect, seems criminal given how mandatory and vital this album sounds. I continue to play it to death. The best art is always both instructive and redemptive, and this record—and, I would argue, Sarah's life of constant subversion and bold reinvention—certainly checks both boxes.
Merch for this release:
Compact Disc (CD), Vinyl LP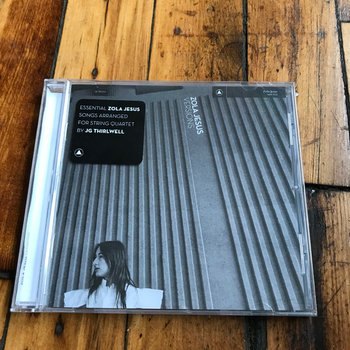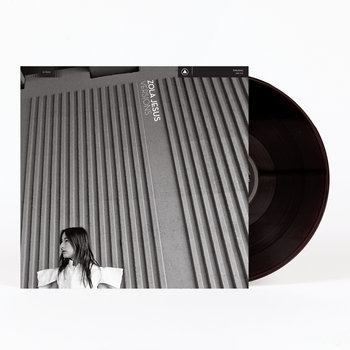 Anzaldo: I was first exposed to the music of Nika Roza Danilova, aka Zola Jesus, when she played the Rickshaw Stop in San Francisco in the Spring of 2011. I left the club that night deeply affected. Nika's performance was unparalleled. Her vocal ability, stage presence, and her songs left me without words. Zola Jesus has become my favorite artist of this decade.