BIG UPS
Big Ups: Bauhaus' Kevin Haskins Dompe and David J Haskins Pick Their Bandcamp Favorites
By Martin Aston · November 19, 2018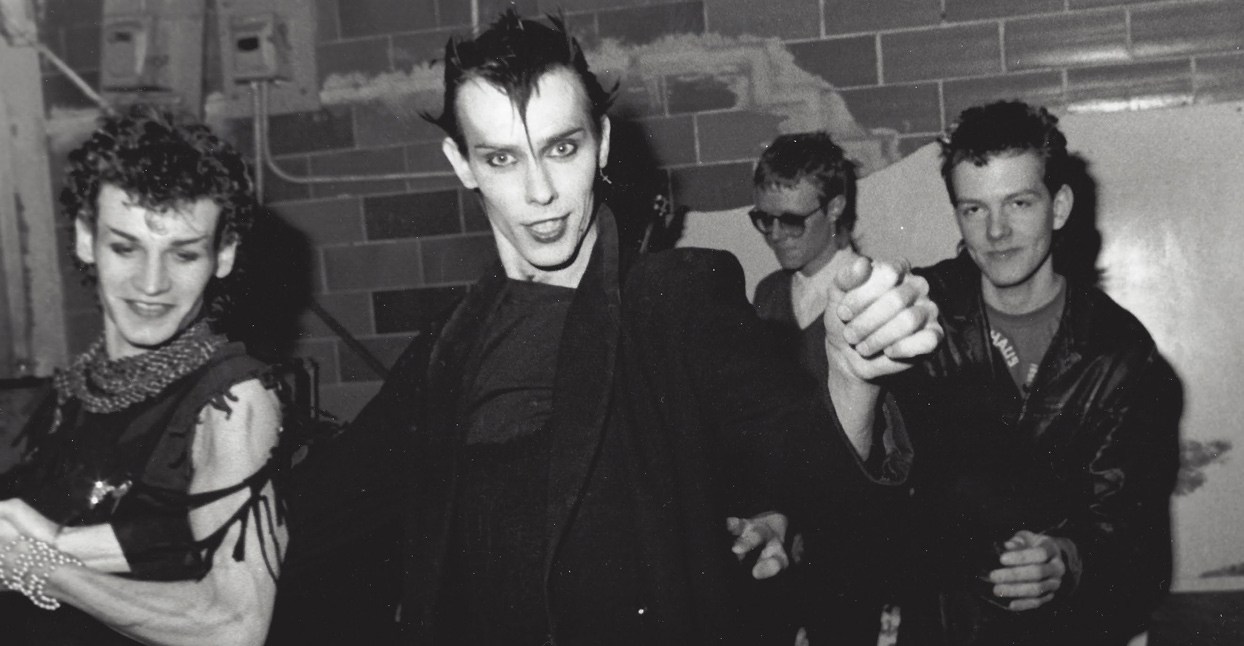 "Releasing such a long single in 'Bela Lugosi's Dead' broke the rules, and inspired the kind of open-ended creativity that typified post-punk," says Kevin Haskins Dompe. "And it still sounds like something an indie band would come up with today."
"We already thought we were original and ambitious, but we even surprised ourselves that day," recalls Dompe's older brother, David J Haskins.
As Bauhaus' drummer and bassist, respectively, in the U.K. quartet's original line-up and two subsequent reformations (1998 and 2005), Dompe (he's adopted his wife's surname alongside his own) and Haskins have enjoyed a lengthy, fruitful relationship with "Bela Lugosi's Dead." Released in November 1979, it was a brave choice for a debut single: nine minutes and 37 seconds of cavernous, dub-enhanced drama, inspired by Hungarian actor Bela Lugosi's epically hammy performance in the 1931 film adaptation of Bram Stoker's Dracula. Bauhaus' originality and ambition paid off in the form of a two-year stint on the U.K. Independent chart—the third-longest reign after New Order's "Blue Monday" and Joy Division's "Love Will Tear Us Apart"—that solidified its classic status.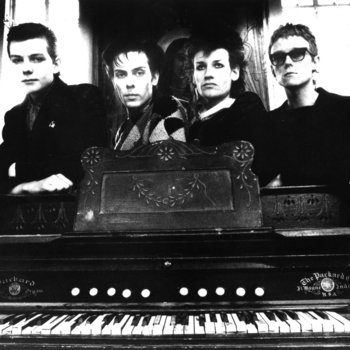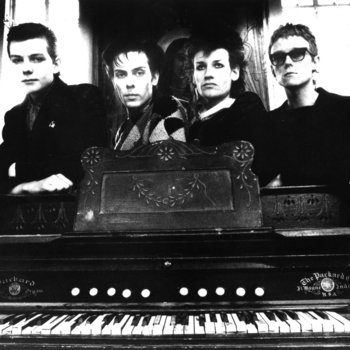 Merch for this release:
Vinyl LP, Cassette, Poster/Print, Compact Disc (CD)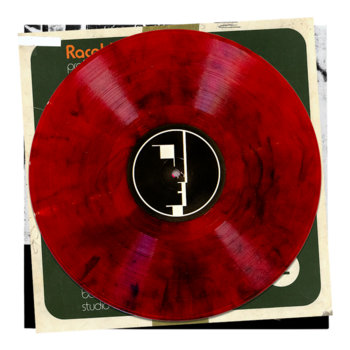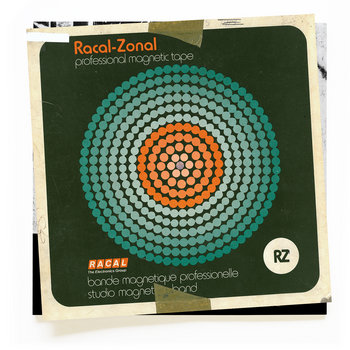 To celebrate 40 years since Bauhaus' inception in Northampton, England, "Bela" has risen from his grave once again for an expanded reissue, spearheaded by four unreleased tracks from the same studio session, bundled together as The Bela Sessions EP. "There's power pop in there, and ska too," says Haskins Dompe. "We were trying to find our voice."
"Bela Lugosi's Dead" didn't just established Bauhaus' individual voice: the record was a key catalyst for the rise of gothic culture writ large, aesthetically as well as musically. "The dark romanticism of 'Bela' was very appealing at that time in Britain," explains Haskins. "Coming out of punk, which addressed political discord and disenfranchised youth, where do you go after that? You create a place where you want to be. To transcend the mundane." (To wit, Bauhaus members have always rejected the goth tag, instead presenting as "dark glam"—a characterization furthered by their subsequent covers of glam standards such as T. Rex's "Telegram Sam" and David Bowie's "Ziggy Stardust.")
Bauhaus' unique brand of crepuscular, theatrical glamour has subsequently influenced myriad artists, and across multiple genres beyond goth, such as industrial, grunge, emo, and even trip-hop.
"Trent Reznor told me that Bauhaus were a huge influence on him," reveals Haskins, "and I know [Joy Division singer] Ian Curtis was a fan, and that Kurt Cobain had all our albums. Robert [Del Naja], Massive Attack's singer, told me he loved how Bauhaus weren't trying to be cod reggae but applying dub intelligently, which made him rethink his whole band. Billy Corgan, the guys in Interpol, Nick Zinner from Yeah Yeah Yeahs. Jane's Addiction, Pixies, Marilyn Manson, Al Jourgensen [of Ministry]… Anohni told me Bauhaus saved her life!"
Unlike Bauhaus guitarist Daniel Ash, who admits he never chases up new music, Haskins and Dompe are voracious foragers, as evidenced by their Bandcamp favorites below. Some of the releases serve as reflections of present collaborations and familial connections; others are of Bauhaus' influence as a whole. Bela's titular inspiration may be long dead, and its creators figuratively six feet under (though singer Peter Murphy and Haskins are currently touring a "Ruby Celebration" anniversary band set)—but its DNA remains intact.
David J Haskins

"To me, the name Warhaus is 'Bauhaus' mixed with Joy Division's original name of 'Warsaw.' Warhaus is Maarten Devoldere, the singer of the [Belgian] band Balthazar. I often go down a YouTube rabbit hole, and he popped up, I think, after I'd played a Leonard Cohen track. You can hear Serge Gainsbourg in Maarten too, and I like his Serge-like duets with [Devoldere's partner] Sylvie Kreusch. The music's got a lot of panache—I like the element of jazz—and he's very self-confident and sexy, which reminds me of Peter [Murphy]. Maarten's lyrics and choice of sounds are very intelligent. His dark, broken, world-weary romanticism chimes with Bauhaus too."
"I was going through crates in a record store and found Adam Freeland's 12-inch single 'We Want Your Soul.' It was the artwork that I initially liked, but the store had listening decks too and the track blew me away. When I heard Adam had formed a band, The Acid, I was really intrigued. I love how minimal they are, which was the idea we had in Bauhaus, to strip everything back to its essence—and that's also what the original Bauhaus [art movement] in the 1920s was all about. I love how sonically deep The Acid are. The bass tones are extraordinary and, like Warhaus, the mood's dark and sexy. It's great music to play in the dark, actually."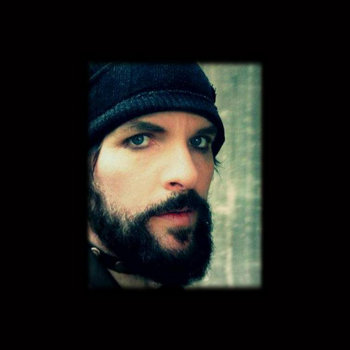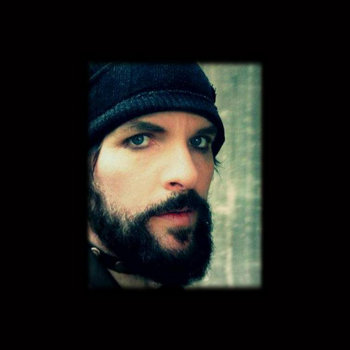 "Years ago, a guy contacted me on Myspace, sent me demos and asked if I'd help flesh them out. When we got together in the studio, he played me Damien Youth, who I'd never heard of, but I couldn't believe how good Damien was. For me, his melodies are up there with Paul McCartney. Damien's incredibly prolific too, and his production is so intimate and mysterious. He records everything in what he calls The Hermit Hatch.
"Damien is a kind of savant. He once told me that he didn't know any chords or what the notes are called; he just makes shapes with his fingers, and makes sound like he's painting colors. He's a complicated individual too. Part of him wants fame, but he's enamored with the romance of the shunned poet, the idea he'll only be discovered when he's dead, which plays into his subject matter. The irony is, if Damien was to become famous, he'd lose the essence of his poetic quality."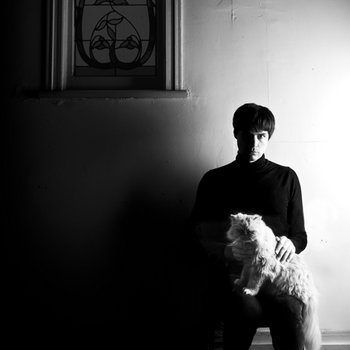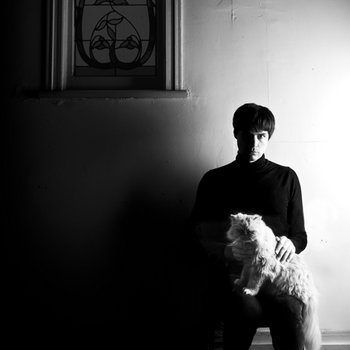 Merch for this release:
Compact Disc (CD)
"I call him The Mystery Man, though I do know Jonathan's from New Zealand. He's a bit like Peter [Murphy], and a lot like Scott Walker—there's a mystique and inaccessibility about him. When Jonathan performs, he's always masked, with a sheer covering over his face and gloves on his hands. I first heard him when I was staying with Damien Youth, and we were taking turns to play things we liked, and Damien played me 'You're So Cool.' Jonathan has that Scott Walker basso profundo voice, and he also reminds me of Bedazzled, a [1967] film with [British comedy legends] Peter Cook and Dudley Moore, where Cook is on a pop TV show and acting incredibly aloof, singing lines like, 'You fill me with inertia,' and all the girls are going crazy! Jonathan's quite Bowie-esque too, playing an intriguing character with a baroque theatricality. His band also reminds me of Devo, so strange and out there."
Merch for this release:
Vinyl LP, Compact Disc (CD)
"Duende are from Detroit, where I was bar-hopping one night, and they were playing this club. I'd heard from the owner that a friend had requested the band play 'No New Tales To Tell' by Love & Rockets [the band formed by Haskins, Dompe, and Ash after Bauhaus split]. Duende didn't know I was coming to see them, but I walked on stage to sing the last verse with them, which blew their minds. They're a great rock 'n' roll band, very psychedelic, very tripping balls. I co-wrote two tracks on their new album, Oracle. One is the title track ["Oracle Of The Horizontal"], which is 12 minutes long. You'd swear they'd worked out all the changes beforehand but it was recorded in one take. I really think it's up there with 'Bela Lugosi's Dead.'
"The track came about after I'd cleared out my storage unit, and a little black notebook fell out of a box. Inside, I found this stream-of-consciousness I'd written in 1987, over 10 pages, the day after an acid trip. I felt I'd been given insight into a magical, poetic world that I wanted to capture—and when I read it, I felt it could work with Duende."
"I discovered them on the living room concert circuit, which can be staged anywhere small, like a tattoo parlor or a church, wherever the host wants. I was playing in Texas, in a yard, and afterwards, there was a little fire going and people were choosing tracks, and Cigarettes After Sex just caught my ear. They're the ultimate dream pop band, and though I've since discovered they really only have one song, it's such a great song, I don't care. I like Greg Gonzalez's androgynous voice, and his lyrics are quite audacious, like journal entries in a darkly romantic novel, which helps keep my interest. When I've seen the band live, it's funny to see all these couples smooching. It's just this vibe; smoking a cigarette after sex is descriptive of that headspace, and you just go with it."
Kevin Haskins Dompe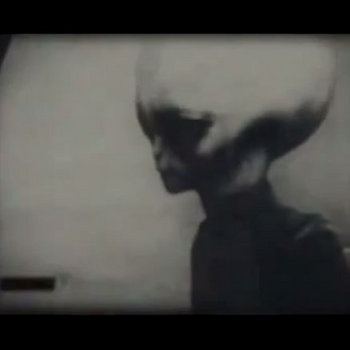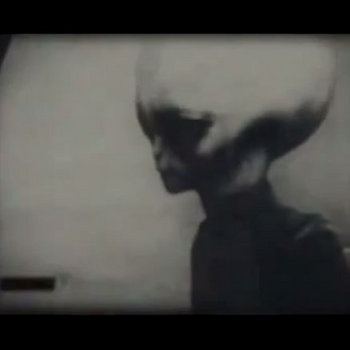 "I'm reliably informed that 'surfbort' is a sexual position, and you have to be in the bathtub to do it. The band are from Brooklyn, and they take me back to my teenage years, when I was well into punk rock. I was 16 in 1976 so it was perfect timing. The Clash were my favorite band, and The Damned were one the best shows I've ever seen, and Stiff Little Fingers too, though perhaps Surfbort sound more like U.S. hardcore than U.K. punk. They don't look like punks, but then punk was about not looking like a punk, and to me, Surfbort are the real deal. I like the fact they don't have a bass—it's two guitars. I just love their rawness and wild abandon, and their singer Danny's a nutcase, in the nicest possible way."
"People like to knock L.A., they think it's devoid of culture, but actually there's a very strong arts and culture scene, with lots of young bands cropping up. And the great thing about having grown-up kids is that they help keep you in touch with new bands, so I got to see Pow! live before I heard the records. They're a trio who someone described 'like a bunch of 1950s rabble rousers, bottled up in a rocket ship, that landed at a disco party!' They're unique in that they have a Moog synth for a bass, and I love analog synths. I love the guitar too, which reminds me of Gang of Four and Wilko Johnson [Dr. Feelgood], that choppy, angular approach. Their songs are really strong and often humorous, and they're amazing live."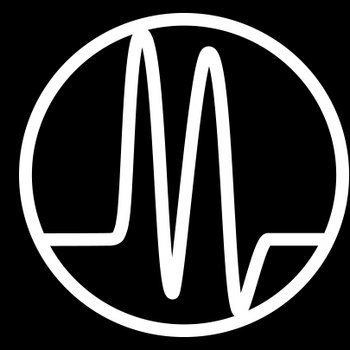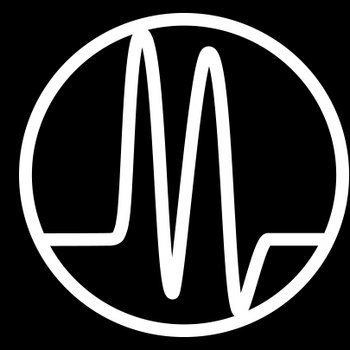 Merch for this release:
Vinyl LP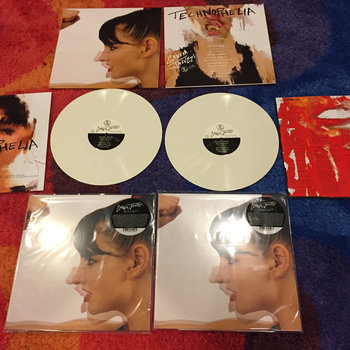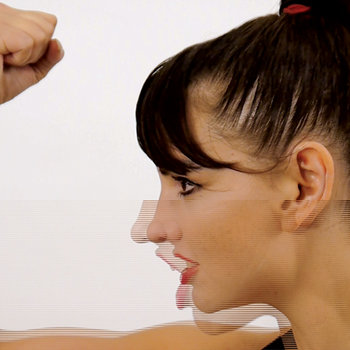 "I saw Surfbort play this backyard in L.A., and Geneva Jacuzzi was on the same night. She's an intriguing, remarkable character. She'd made this inflatable interactive art installation, a big mouth with a tongue about 20 feet long. It was made from plastic so I have no idea how she sealed it, but it was amazing, and so was the music. She sings along to backing tracks, they're '80s synth-sounding but again I hear the real deal. It's very organic and really well produced. We ended up taking Geneva on tour with Poptone [Dompe's band with Bauhaus guitarist Ash]. She showed up with this big inflatable bubble that she climbed inside, wearing a tribal-looking catsuit, and lit it up from the inside. It probably cost about $30 to make, but it looked spectacular."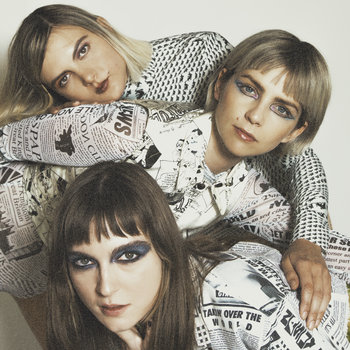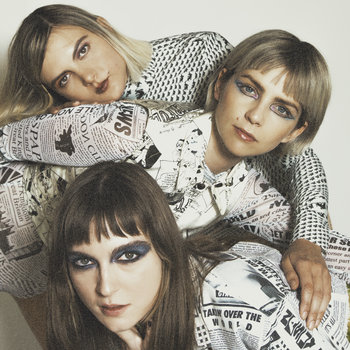 Merch for this release:
7" Vinyl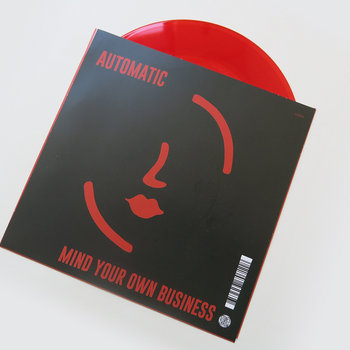 "They're an all-girl trio in L.A., and there's a very strong post-punk vibe to what they do. My youngest daughter Lola plays drums, and they all sing. I know I'm biased but it's the kind of music that speaks to me. I can always tell if something familiar is forced or not, and the way Automatic absorb all those post-punk influences into a melting pot sounds sincere to me. I hear the likes of Suicide and New Order in Automatic, and though they're dark, I don't hear goth—Lola likes Bauhaus but her favorite band is New Order. I love how minimal Automatic are, and their songs always have good hooks. I've recently got involved with a new TV project, called Foxes TV, and I had Automatic play the pilot episode, and one famous producer—who I won't name—said he was really interested in them, so it's good to have an outside opinion."
"This is my eldest daughter, Diva. When she was about 12, she really got into punk rock. We took her to see The Sex Pistols, and she played Never Mind The Bollocks, Here's The Sex Pistols non-stop. She plays bass in Poptone with me and Daniel, and she's really good—she's not there because she's family. Still, when you hear Diva's meditation music, I question why this person would ever have been a punk rocker: it's nurturing and calming music, with a soulful beauty. When she was born, I looked into her eyes and saw this old soul, and she's always been a spiritual being—her motivation is to make the world a better place, and that's what comes through this music. She also records under the name Yialmelic Frequencies. Yialmelic isn't an anagram; it where she travels to when she's meditating, her home planet."