BIG UPS
Ben Parrish of Joyful Noise Recordings Picks His Bandcamp Favorites
By Martin Douglas · October 10, 2022
The first time I hung out with Ben Parrish in person, we were listening to "The Thong Song." Not exactly what an indie rock obsessive like myself would expect from a fellow crate digger, but apparently, Thursday evenings get pretty wild in Portland.
I was riding in the backseat of a car along with Parrish and his longtime partner on the way home from La Luz's 10th Anniversary show at nearby Topaz Farm. Headlights on the road passed along like fireflies, but that could have just been the psilocybin mushroom capsules given to me by a friend during Shannon Shaw's opening set. Parrish found a curated skiing playlist his partner had saved, scrolled through it with a giddy curiosity, and immediately put on Sisqo's gargantuan 1999 hit single.
It was a pretty hysterical moment given our individual reputations as music fans, one too funny to pass up as an off-kilter introduction to a person with such extensive knowledge of the Pacific Northwest's DIY scene.
Parrish grew up in Mount Vernon, Washington, a valley town an hour and change north of Seattle, beloved for its annual tulip festival. He started buying CDs at six or seven years old, his first purchases being B-52s' Cosmic Thing and R.E.M.'s classic Out of Time. Young Mr. Parrish was also enthralled with Talking Heads and loved watching Pixies videos on MTV, as he explains on a recent Zoom call.
"There were Northwest music TV shows [on the air] back then," Parrish says. "There was Bomb Shelter Video and Northwest Rock even before Nirvana blew up. So my older brother and I watched that stuff; he would tape it on the VCR and we would watch it around the house. On The Bud Goodman Show, I would see Young Fresh Fellows playing."
While he was in grade school in nearby Anacortes—the northernmost harbor town in the United States and a wellspring for Pacific Northwest musicians—Beat Happening member Bret Lunsford ran a locally esteemed record shop called The Business. It happened that The Business was located down the street from a store Parrish's parents owned. "My brother would buy all the K [Records] releases, Kicking Giant stuff, and Kill Rock Stars releases," Parrish says. "And pretty much anything Bret would recommend him."
Parrish's path into working behind the scenes in music seemed like a no-brainer to him. "I was always into indie label catalogs and stuff like that; I very early on realized that I had no business playing music," he said before the first of many ruptures of laughter in our conversation. An internship with 5 Rue Christine (the experimental sibling label of Kill Rock Stars) led to an interview with Kill Rock Stars, where he worked for 14 years and had a big hand in signing two of the greatest Northwest bands of the past decade: Seattle's Wimps and Portland's Lithics.
"I can't say enough good things about them," Parrish says. "They're both just the best at the specific things they do." It's hard for me to disagree, being a longtime fan of Wimps' hysterically bratty punk music for adults (and all of the ennui it contains) and the thrilling, atonal-as-tonal shifts and no wave/free jazz-inspired controlled chaos of the recently disbanded Lithics. Parrish says, "It never feels like they're reenacting anything or doing a watered-down version."
Now the label director for Joyful Noise Recordings—home to acts such as Tropical Fuck Storm, Eerie Wanda, and many others—Parrish "make[s] sure the trains are running and make[s] sure the vibe is positive, as well as making sure the label has integrity."
Here are his Bandcamp listening picks, as well as why he picked them.
---
Kicking Giant
Halo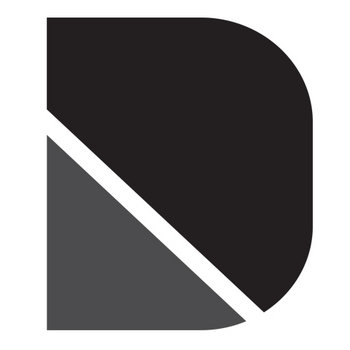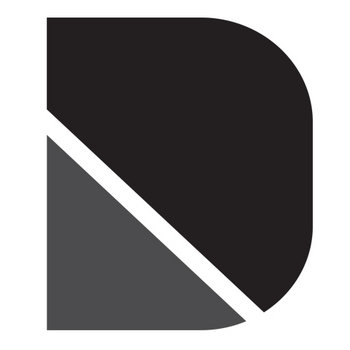 Merch for this release:
2 x Vinyl LP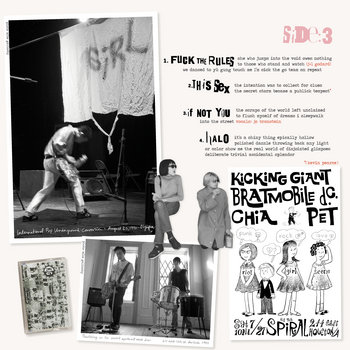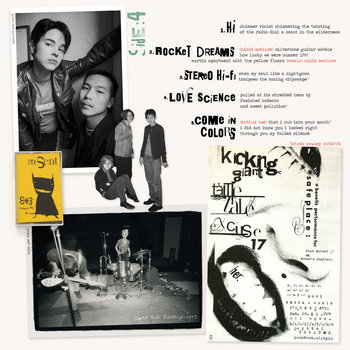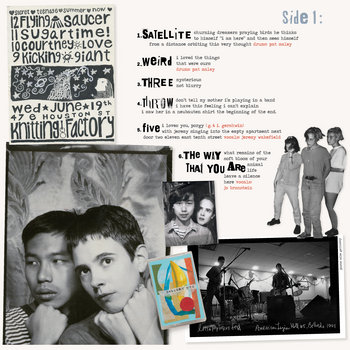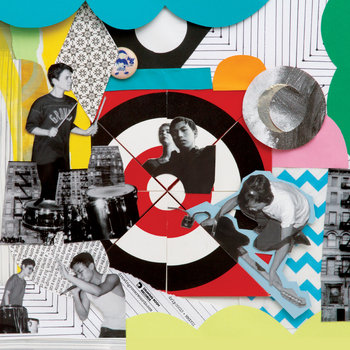 "Kicking Giant is Tae Won Yu; he's mostly known for [creating] the Built to Spill album art [for many of their releases]. And Rachel Carns, who drummed in the Need and King Cobra and a bunch of other fantastic bands. This CD is a collection of a bunch of tapes they did. There's something so inventive and passionate about their music that I think…I think people superficially compare modern artists to acts like Beat Happening or Kicking Giant with the idea that anybody can do it. And maybe that's true technically, but I think they're both bands where those specific people are the only ones that could have done it. There's something so unique and personal about it. Rachel Carns' drumming is just mind-blowing; Tae is an amazing songwriter, and his guitar tone and playing is so expressive. I've listened to this release for like 25 years now, and I always hear something new."
"I think I first heard that band on MAXIMUM ROCKNROLL Radio in 2018 or something. They have two 7″s; one is on the great Thrilling Living label, and the other is on a label called Nervous Energy. They're both really good. I picked Two Songs because Bandcamp is the only place you can find it. I don't think it got a physical release. But also the songs themselves are really good; extremely catchy. I get them both stuck in my head all the time. It combines a lot of punk and new wave styles that I really like; they put a really unique spin on them."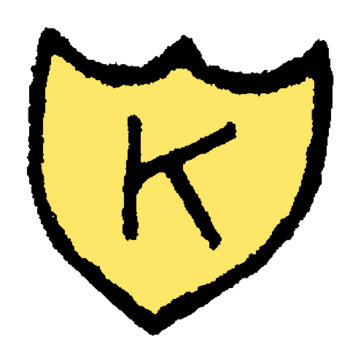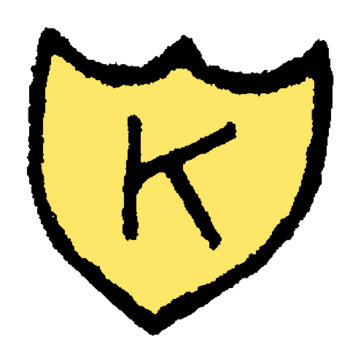 "This is one of my favorite K releases, I would say. It's Chris Sutton, who was in Dub Narcotic Sound System; he played in C.O.C.O., he was in the Dirtbombs for a little bit for the live band on the Party Store tour, he played in Gossip, he played in Spider and the Webs. Tons of bands. He's probably the biggest music fan I've ever met. He worked at Rainy Day Records for like seven years at least, and I've probably bought like a hundred records from him. I bought my first King Tubby record from him. Around 2004, he started playing these shows as Hornet Leg, and it was him doing his own songs, which was pretty cool after him being a sideperson. And [the songs] were surprisingly good. It got to a point where my friend Joe Brazzel, who worked at K, and Claudia [Meza] who played baritone guitar in Explode Into Colors joined the band. Joel was playing guitar and tambourine and Claudia was drumming. They were my favorite Northwest band for about that three-year period [when they played together]. They had a song called 'Bleed the Blood' and a song called 'Covered in Blood,' and they wrote 'Bloody Hands' when they decided to make it a trilogy."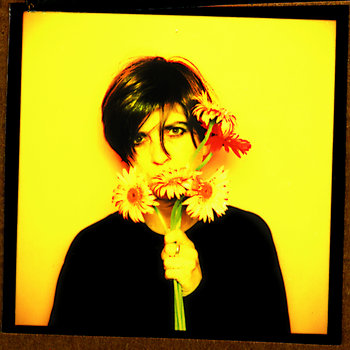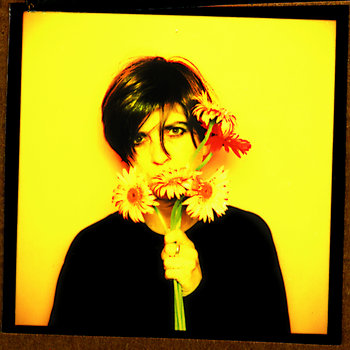 Merch for this release:
Vinyl LP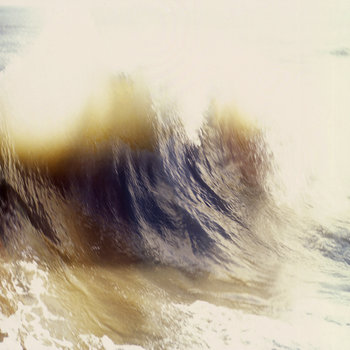 "She's one of the leaders of the Raincoats. I think Tobi Vail told me about it in like 2005 or something. It came out on the Chicks on Speed label. I listened to it and liked it, but because it was an import record, I never got around to buying it. I didn't have a smartphone until 2012, so it wasn't like I was buying mp3s or anything. I somehow found a used copy at Mississippi Records for like four dollars in 2015, and it has never left my listening pile. It's really cool to see her try a different style of music; one that's more electronic while still being the same fantastic songwriter and vocalist. It's a record I listen to a lot on weekend mornings while getting ready for the day and feeding my cats."
Joshua Abrams & National Information Society
Mandatory Reality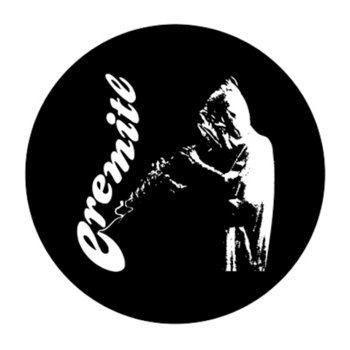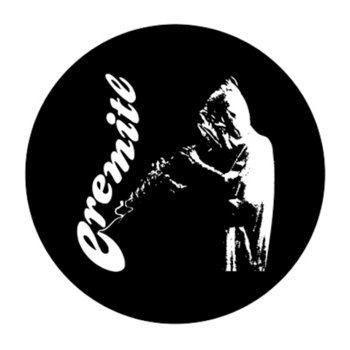 "That record is powerful. I enjoy a lot of repetitive, endurance-based music, you know? [laughter] This really got me into the Joshua Abrams universe during the pandemic. People became more interested in longform pieces. This one is super cool. One thing that interests me about him is that he's definitely taking a different business model. His music is not on a bunch of streaming services because the business model doesn't make sense if you're gonna release some 40-minute-long song [laughter]. It's wild and I love that he's completely sidestepped that. And has still found a huge audience and is able to sell out of his records. It's inspiring to me when anybody is able to find a model that works. But there's also the added benefit that the music is next-level."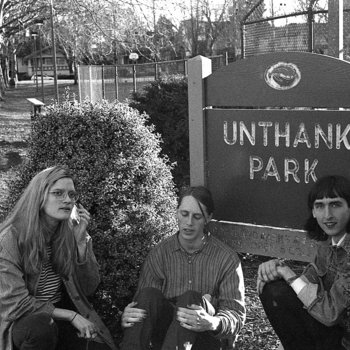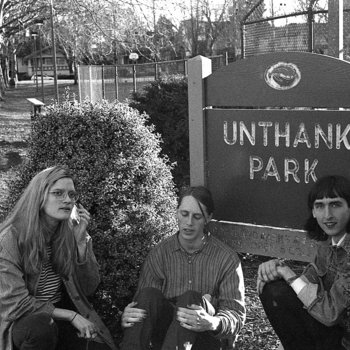 Merch for this release:
Vinyl LP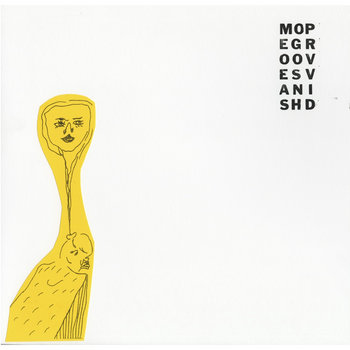 "I'd say that aside from Lithics, they have been my favorite Portland band in the fifteen years I've lived here. I met Stevie [Pohlman] when I was trying to find an assistant at Kill Rock Stars. She came in and interviewed and I really liked her a lot. She was very cool, and she was starting the label See My Friends, but she was also going to go on tour for a month and a half. At one point, their label set up a show with Wimps at the American Legion Hall on Alberta Street [in Portland]—it's this cool venue where I used to play bingo once a month [laughter]. It was exciting to see a $5-$8 all-ages shows at an American Legion Hall. Mope Grooves was just amazing that night. They just released the album Joy, I think; it was the album release show. At some point, Stevie sent me an unmastered version of Vanished and asked if I had any suggestions for labels. And I had a few, but aside from a UK label that did the release over there, she ended up putting it out on See My Friends. They have four albums, but this one is the one I keep going back to. Parts of it feel like a mixtape of a bunch of my favorite styles of weird music, but it's so cohesive and clearly by the same songwriter. I think that band should be 100 times more popular."
Merch for this release:
Vinyl LP
"When your friends are all music fans, you tell each other about bands. And this is one that Bob [Desaulniers] from Lithics told me about and said it was the best band they've ever played with. It's Shelley [Salant] of Tyvek and Shells and two other ladies. I guess the term is 'free punk.' I don't know how much improvisation is in it, but they're definitely taking chances. When that kinda stuff is done well, it really hits the sweet spot for me. They go for it. It reminds me of the stuff I like about early Half Japanese."